George and Amal Clooney donate $500k to Florida shooting survivors' Never Again gun control campaign
George and Amal Clooney have donated $500,000 to US students organising gun control marches.
The Hollywood superstar and his human rights lawyer wife also said they will attend the protests planned for next month across the country.
They said they are inspired by the "courage and eloquence" of the survivors of the Marjory Stoneman Douglas High School shooting in Parkland, Florida, last Wednesday.
Seventeen students and teachers were killed and others wounded when a gunman went on a rampage with an AR-15 assault rifle.
In response to the shooting, Stoneman Douglas students have banded together to rally against gun violence under the banner of Never Again.
Pupils from across Florida and the rest of the US have joined the movement on social media and through protests.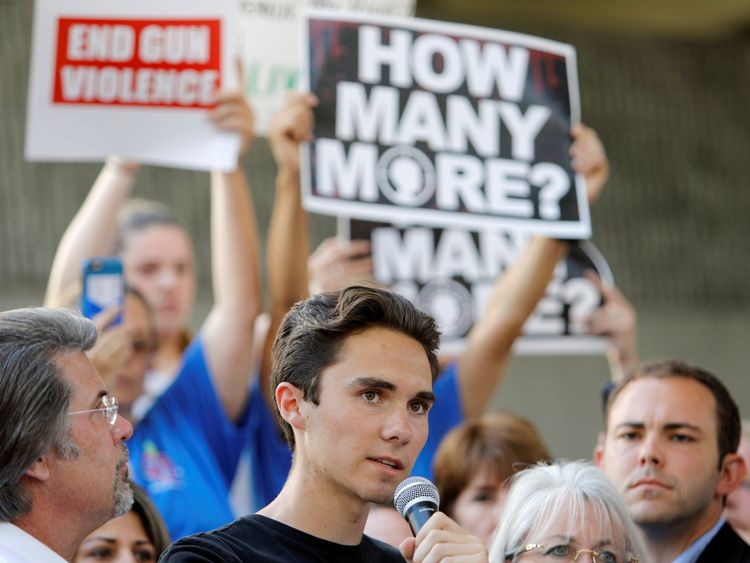 Survivors of the shooting, most who are not old enough to vote, announced over the weekend they are organising a national protest called March for Our Lives on 24 March.
They will march in Washington and other cities to demand children and their families "become a priority" to US lawmakers.
In a statement, George Clooney said he and Amal are donating the $500,000 (£357,325) in the names of their eight-month-old twins.
He said: "Amal and I are so inspired by the courage and eloquence of these young men and women from Stoneman Douglas High School.
"Our family will be there on 24 March to stand side by side with this incredible generation of young people from all over the country.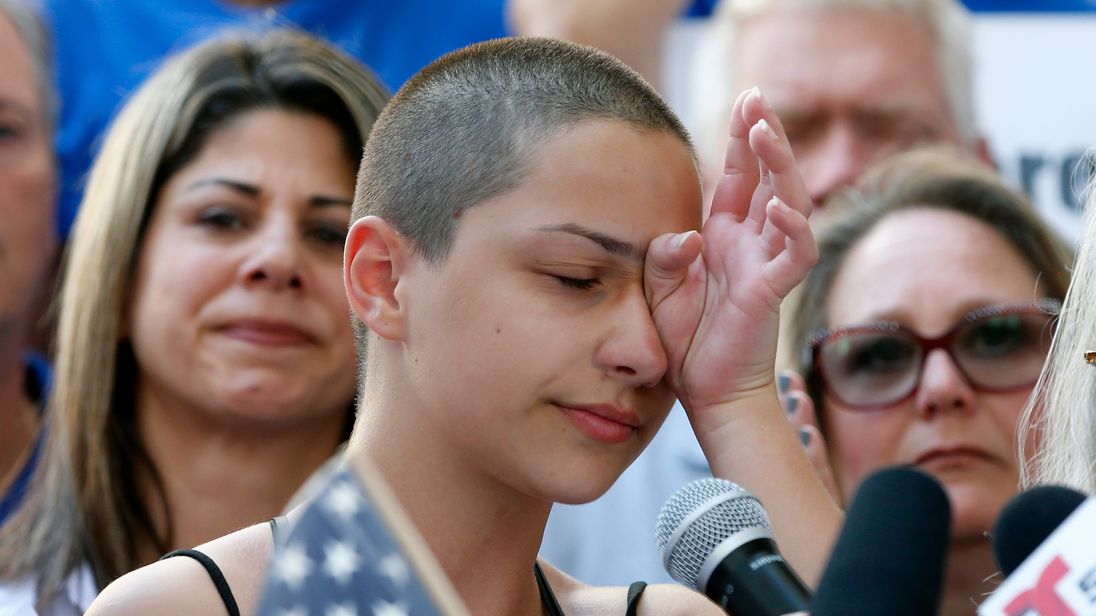 "In the name of our children Ella and Alexander, we're donating $500,000 to help pay for this groundbreaking event. Our children's lives depend on it."
The Never Again account, representing survivors, tweeted: "We want to express extreme gratitude for the amazing donation that George Clooney and his family have made.
"We are overwhelmed with the support, and we can't wait to march."
On Tuesday, about 100 student survivors embarked on a 400-mile trip to the state capital Tallahassee to pressure politicians to act on a sweeping package of gun control laws.
They plan to hold a rally on Wednesday to pressurise Florida's Republican leaders to implement gun restrictions which they have resisted since taking control in 1999.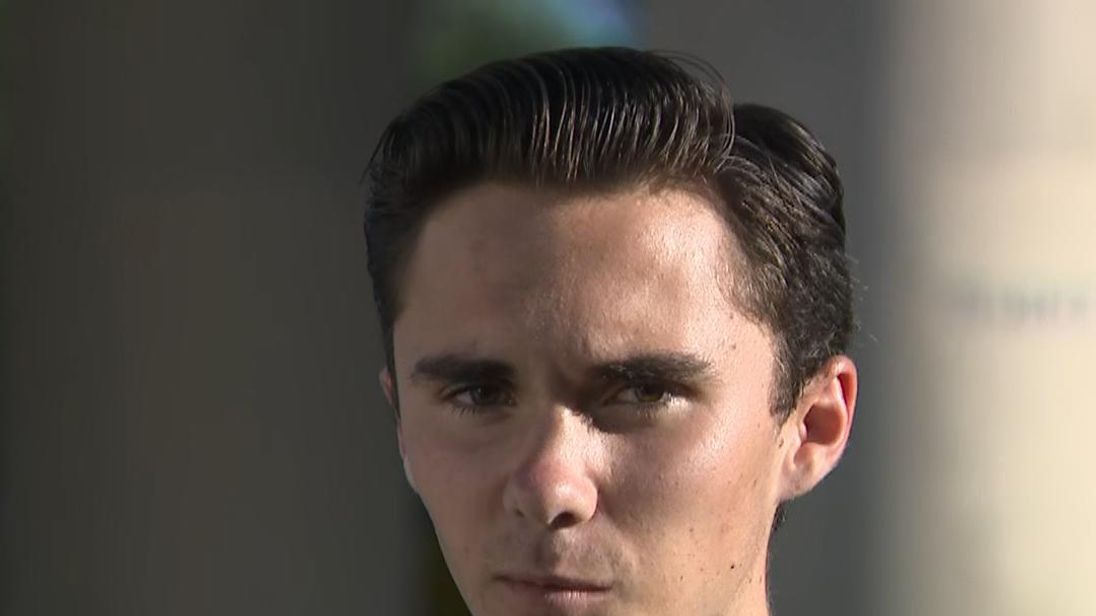 President Donald Trump refused to speak about gun control laws in the aftermath of the shooting, but has since backed a ban on bump stock gun modifications.
The students who have organised the March for our Lives protest said they are fed up "waiting for someone else" to take action to halt the epidemic of school shootings.
They are demanding a "comprehensive and effective bill" in Congress to address the violence.
"Politicians are telling us that now is not the time to talk about guns," their mission statement said.
"Every kid in this country now goes to school wondering if this day might be their last. We live in fear.
"Change is coming. And it starts now, inspired by and led by the kids who are our hope for the future. Their young voices will be heard."
COVID-19: India sets record for new coronavirus cases in a single day | World News
India has reported more than 300,000 new coronavirus cases in a 24-hour period – the biggest one-day total seen anywhere in the world since the pandemic began.
The country's health ministry said there had been 314,835 new cases on Thursday, a number that passes the previous record – 297,430 in the US in January.
The previous day, India had reported 295,041 new COVID-19 cases.
India's number of deaths rose by 2,104 to reach a total of 184,657.
Prime Minister Narendra Modi said earlier this week that India was facing a coronavirus "storm" which was overwhelming its health system.
Hospitals are facing a severe shortage of beds and oxygen, with some private hospitals in Delhi warning they have less than two hours' supply of the gas.
People have crowded into refilling facilities, trying to refill empty oxygen cylinders for relatives in hospital.
At least 22 patients in western India died on Wednesday when the oxygen supply to their ventilators ran out due to a leak.
There have even been instances of looting oxygen tankers.
Subscribe to the Daily podcast on Apple Podcasts, Google Podcasts, Spotify, Spreaker
Mr Modi has been criticised for allowing big gatherings such as weddings and festivals where crowds can mix in confined spaces.
He has also addressed packed political rallies for local elections, speaking to millions of people.
Despite the fact that hospitals are struggling, Mr Modi said earlier this week that state governments should not impose a harsh lockdown.
Instead, he suggested micro-containment zones in an effort to avoid damaging the economy.
But the state of Maharashtra has strengthened its restrictions until at least the beginning of May.
Patients dies after oxygen tank leaks

All offices – except those providing essential services – must operate with no more than 15% of their staff.
Travel by private vehicle is only allowed for medical emergencies.
And only medical workers and government employees can ride on the trains.
So far, India has administered nearly 130 million doses of the vaccine but this is still a small effort when compared with its population of 1.35 billion.
Currently, only frontline workers and those aged above 45 are eligible but all adults are expected to be allowed a dose from May.
There could be delays ahead, with the country's Serum Institute warning that it will not be able to reach 100 million doses per month until July, compared with its previous forecast of late May.
Syrian anti-aircraft missile strikes near Israeli nuclear reactor, military says | World News

A missile launched from Syria has struck Israel's Negev desert region, setting off air raid sirens near the country's nuclear reactor.
In response, Israel said it had struck the missile launcher and other targets in Syria.
The Israeli Defence Force said: "A short while ago, surface-to-air missile fire was identified from Syria, which landed in the Negev area.
"In response, a few minutes ago, the IDF struck the battery from which the missile was launched and additional Syrian surface-to-air batteries in the area."
Israeli Army Radio said the Syrian missile had been fired at Israeli aircraft during an earlier strike and had overflown its target and reached the Dimona area, where a nuclear reactor is located.
Syrian air defences said they intercepted an Israeli attack in the direction of the Golan Heights.
Syria's state news agency said that attack took place at around 1:38am local time and targeted areas in the Damascus suburbs.
It said: "Air defences intercepted the rockets and downed most of them."
Sky correspondent Mark Stone, who has previously been based in the Middle East, said the IDF had told him that the weapon was a SA5 missile and that it had landed in the Negev desert area causing no damage.
He added: "Crucially though this appears not to be a deliberate targeting of the Israeli nuclear facility by Iranian proxies in Syria. Had that been the case, there would have been a significant response by Israel.
"Israel regularly targets Iranian proxies operating inside Syria. It sees them as a clear threat to Israel both in terms of providing a supply line of weapons to Hezbollah in Lebanon and it sees them as a direct threat to Israel."
"Israel talks less about its regular attacks and clandestine operations inside Iran. It's all part of an effort by Israel to slow down what it sees as a clear attempt by Iran to develop nuclear weapons. Top scientists have been assassinated and facilities hit.
"In response, Iran repeatedly threatens to retaliate. It's a continually precarious situation."
Iran has troops and proxies in Syria and has accused Israel of attacking its nuclear facilities in the past.
Iran has previously vowed revenge for what it says are attacks on its nuclear programme, including a fire that recently damaged its Natanz research site.
Israel accuses Iran of trying to develop nuclear weapons, and also opposes efforts by the US to revive the international nuclear deal with Iran.
Israel says the deal will not stop Iran from developing nuclear weapons and that it does not address the country's long-range missile programme and its support for proxies in Syria, Lebanon and Gaza.
Climate change: Earth Day summit aims for more consensus on cutting emissions | Climate News
US President Joe Biden will aim to kick-start a crucial year of action on climate change today as he hosts 40 world leaders at an Earth Day summit.
The virtual White House meeting coincides with President Biden's expected promise to slash America's greenhouse gas emissions by at least 50% by 2030, nearly doubling its previous target.
The pledge and the summit represent a concerted US effort to reclaim credibility and leadership on climate change after four years of inaction under Donald Trump.
A senior administration official said the Biden administration is increasing its own targets in order to more effectively convince other countries to do the same.
They said the summit will focus on momentum and ambition, economic opportunity, green finance and innovation, and that "the expectation for all countries is that ambition has to be increased immediately".
The White House summit is the first major inflection point in a series of high stakes opportunities for progress on climate change, from the G7 and G20 meetings over the summer and autumn to an important United Nations climate meeting hosted by the UK in Glasgow in November, known as COP26.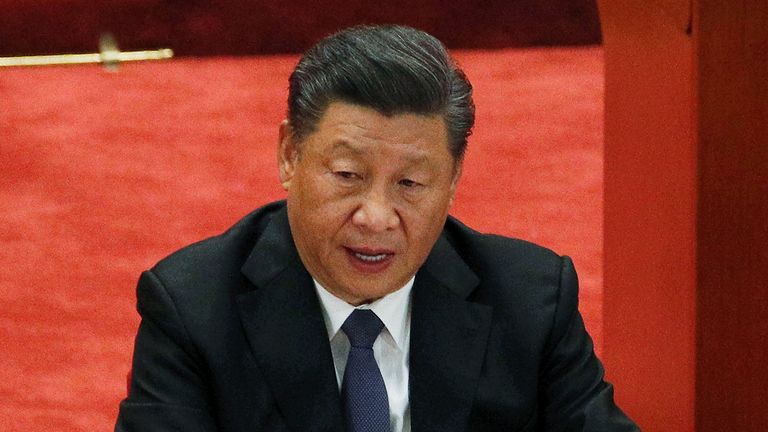 Biden's gathering will be watched closely as an indicator of the strength of ambition amongst the big economies who emit the majority of the world's greenhouse gases, but also how geopolitical challenges might clash with progress as the international community battles to keep global warming under control.
China's President Xi Jinping made a late announcement that he would attend after a jointly released US-China statement pledged increased cooperation in the fight against climate change.
Many observers were pleased that China, the world's largest polluter, used the word "crisis" to describe climate change for the first time.
But others have said that in order for the world to limit warming to 2C and to keep the target of 1.5C "within sight", China has to cut its emissions further and faster, and provide a detailed plan to do so.
China has been reluctant, arguing that as a developing nation, reaching net zero emissions by 2060 is the best it can do.
Subscribe to ClimateCast on Spotify, Apple Podcasts, or Spreaker
Brazil, Japan, South Korea, Canada, Australia, India and South Africa will also be under pressure to deliver more, as countries like the US and the UK push hard for a decade of action now in order to guarantee net zero global emissions by 2050.
They are backed by scientific models that suggest the next 10 years will decide whether the world can avoid the very worst effects of climate change, and they will be urged on by leaders of vulnerable nations who are desperate for the international community to do more.
The UK's chief climate negotiator for COP26 Archie Young said in a briefing this week that "we all need to move into a new gear".
The UK recently released its own increased target to reduce its emissions by 78% by 2035.
The EU has announced it is aiming for a 55% percent reduction by 2030.
Nations engaged in the so-called 'race to zero' will need to bring about rapid and radical changes in energy production, transport and manufacturing among other things.
Doing this successfully requires two often elusive elements; international consensus and domestic political will.
Joe Biden's new target, for example, needs to be both aggressive enough to send a message to the world and achievable in a closely divided Congress.
Executive Director of Greenpeace International, Jennifer Morgan, said: "History has to be made at Biden's Earth Day Summit.
"True climate leadership requires laws and regulations to phase out fossil fuels, end deforestation, and restore nature.
"Our survival depends on real climate action."
The Daily Climate Show: Find out why seagrass are eco-friendly superheroes and the rise of ocean robots.

Sky News broadcasts the first daily prime time news show dedicated to climate change.
Hosted by Anna Jones, The Daily Climate Show is following Sky News correspondents as they investigate how global warming is changing our landscape and how we all live our lives.
The show will also highlight solutions to the crisis and show how small changes can make a big difference.