Cricketer turned politician marries Bushra Maneka
Imran Khan has married for a third time – to a faith healer who has helped him in the past, his party has announced.
Fawad Hussain, spokesman for Khan's Pakistan Taherik-e-Insaf (PTI) party said the 65-year-old cricket legend-turned politician married Bushra Maneka.
His bride is a divorced faith healer from a deeply conservative and politically influential family from eastern Punjab province.
I want to thank everyone for their prayers and good wishes on my marriage.

— Imran Khan (@ImranKhanPTI) February 19, 2018
He tweeted "I want to thank everyone for their prayers and good wishes on my marriage."
Friends say he has turned to her in the past for spiritual healing.
The PTI released photographs of him smiling, sitting with his new wife, who is wearing a veil, and her relatives.
Rumours Mr Khan was planning to marry his spiritual advisor have been circulating since 2016, with Khan denying them and calling reports they had already tied the knot 'unethical'.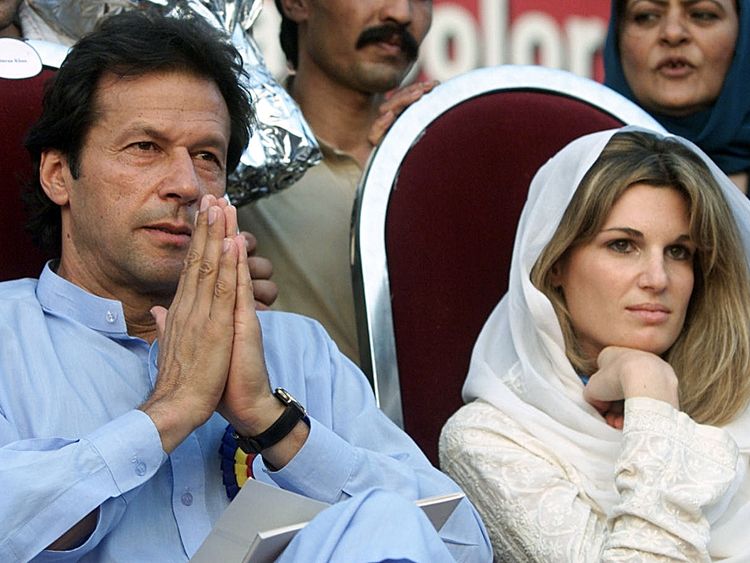 His first marriage, to socialite Jemima Khan, ended in divorce in 2004, after nine years, while his second, to journalist Reham Khan lasted just just 10 months before ending in 2015.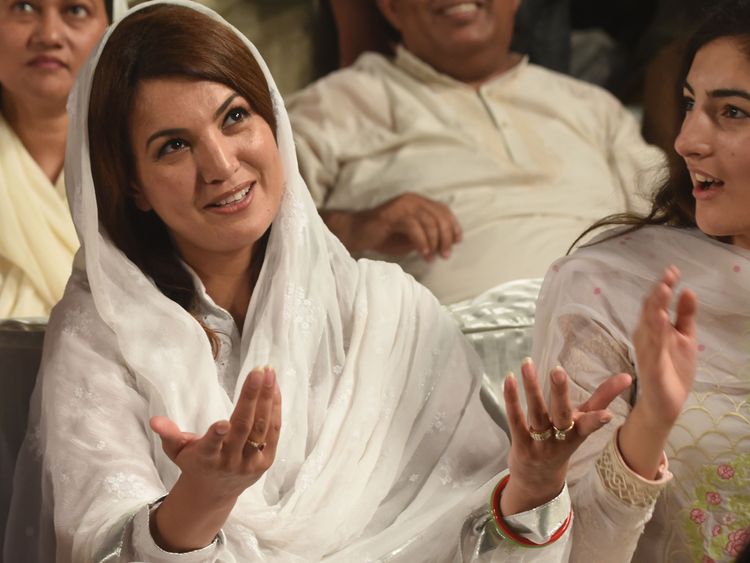 Considered by many to be Pakistan's greatest-ever cricketer, Khan retired after leading the national team to the World Cup in 1992.
He had gained a reputation as a playboy during his sporting career, but in 1996 signalled a change of focus by founding the PTI.
Though defeated in the 2013 elections, Khan has said he is determined to fulfill his ambition of becoming Pakistan's next prime minister following parliamentary elections, due in July this year.
COVID-19: Sweden faces sperm shortage as potential donors for assisted pregnancy avoid hospitals during pandemic | World News
Sweden is facing a shortage of sperm for assisted pregnancy as potential donors have avoided hospitals during the coronavirus pandemic.
Men are being urged to come forward after inseminations were halted in large parts of the healthcare system and waiting times were driven up sharply.
Those hoping to start a family will now have to wait about 30 months or longer, compared with six months last year, doctors told Reuters news agency.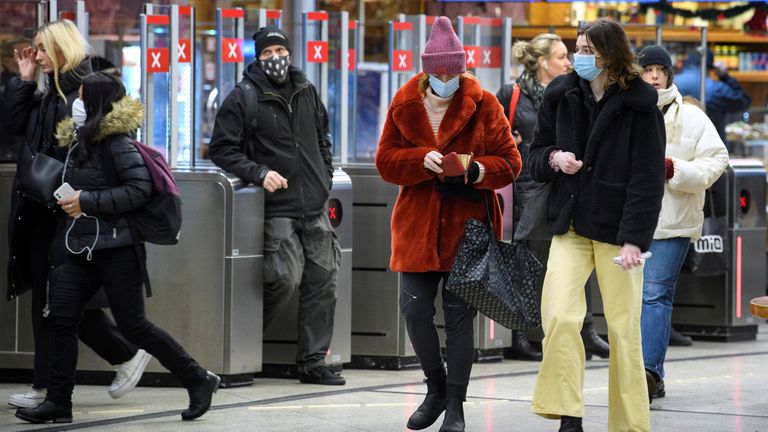 "We're running out of sperm. We've never had so few donors as during the last year," said Ann Thurin Kjellberg, head of the reproduction unit at Gothenburg's University Hospital.
Sweden has taken a different direction to most countries during the pandemic, spurning lockdowns and instead choosing to keep businesses largely open with some restrictions.
The country has reported 13,720 coronavirus deaths, higher than its Nordic neighbours but still lower than many other European countries.
It is now facing another surge in cases, and in recent days it has had the highest number of daily coronavirus infections per person in Europe.
As the pandemic situation appears to be worsening, people who need help getting pregnant are facing a difficult wait.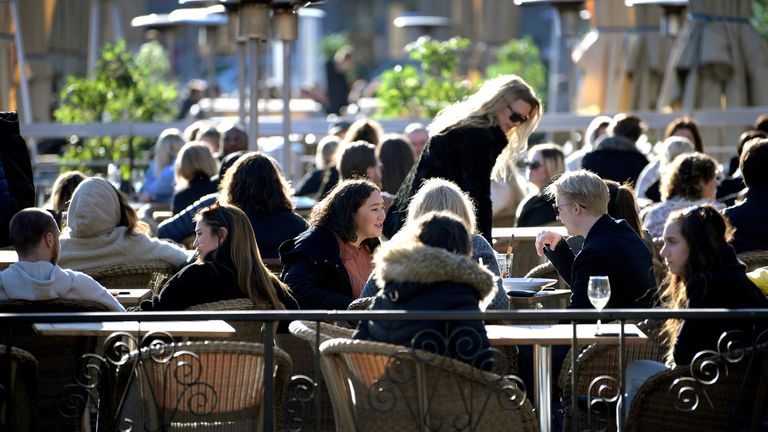 "It's stressful that we can't get a clear time or date for treatment," said Elin Bergsten, a 28-year-old maths teacher from southern Sweden.
Mrs Bergsten and her husband learned he was unable to produce semen two years ago and immediately applied for assisted pregnancy.
She was due to have her second cycle of insemination but now her treatment has been delayed indefinitely due to the shortage.
Private clinics are able to buy sperm from abroad but treatment can cost up to £8,500, making it unaffordable for many, while assisted pregnancy remains free within Sweden's national health service.
Under Swedish law, a sperm sample can only be used by a maximum of six women so only those who have used a specific sperm sample before are able to use assisted pregnancy in many areas at the moment.
Some regions have campaigned on social media to encourage male donors to take part, but they have had varying results.
Australia: Doll 101 Squadron dance troupe hits out at 'deceptive' TV coverage over show at Sydney navy event | World News
A twerking dance troupe's performance at the launch of the Australian navy's newest ship has created a multi-layered furore after complaints it was too risque were followed up with criticism of the national broadcaster.
What began as initial criticism of the show itself turned into claims of inaccurate reporting and exploitation, with "deceptive editing" blamed for footage that appeared to show members of the military's top brass watching the performance despite having not actually arrived yet.
Doll 101 Squadron had been invited to dance at an event to mark the commissioning of HMAS Supply – and the performance was shown by the Australian Broadcasting Corp (ABC).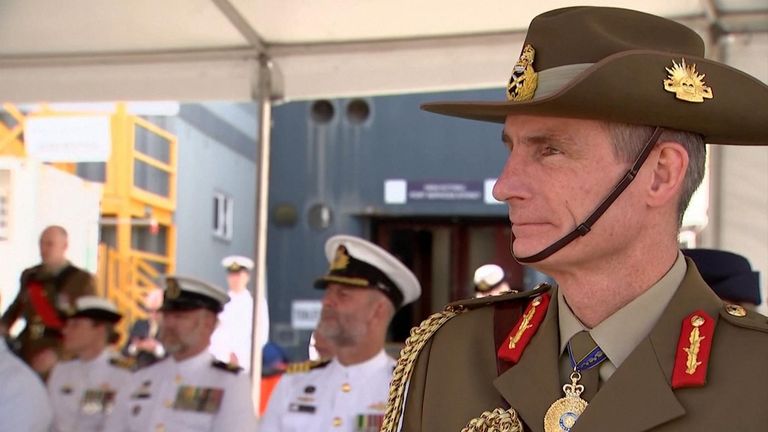 The Australian Defence Department found itself in hot water with claims the seven-woman troupe's routine – which included twerking – was inappropriate for the occasion.
However, the group – who were dressed in black shorts, red crop tops, and berets – has now hit out at the coverage, saying it used "creepy" angles and "deceptive editing".
It also contributed to them feeling "threatened" and "exploited" in the wake of intense media interest.
In a statement to the Sydney Morning Herald, they said: "The 101 Doll Squadron members have been under personal attack on all media platforms since the weekend and we now feel unsafe.
"The media which purports to support women have been the most virulent.
"We are very disappointed at the ABC's deceptive editing of their video piece which cut to guests and dignitaries who were not in attendance and shooting from angles which could not be seen by the audience."
The Sydney-based dance group have deleted their Facebook page and made their Instagram account private amid the controversy surrounding the performance.
The ABC report had also cut between shots showing the dancers and a crowd of dignitaries including the governor general David Hurley, the Queen's representative in Australia.
Mr Hurley had not in fact arrived at the time of the routine, a spokesman for the Australian Defence Force said.
Even Prime Minister Scott Morrison entered the debate, saying he was disappointed over the "misreporting" that had misled people.
"I think that was disrespectful to the performers to suggest the governor general or others were in attendance," he said at a news conference in Perth.
In a statement, the ABC apologised and said it had updated its footage to reflect the fact that the governor general and chief of navy were not in attendance for the dance routine.
COVID-19: India records 200,000 cases in a single day as Mumbai locks down | World News
India has recorded more than 200,000 new coronavirus infections in a single day as hospitals report severe shortages of beds and oxygen and extra space is found in hotels.
A doctor in New Delhi said he is treating 35-year-olds for pneumonia and the situation is "chaotic".
The record number of daily cases – 200,739 – takes the total past 14m, second only to the United States.
It is the seventh record daily increase in the last eight days.
The country's health ministry has also reported a further 1,038 COVID-19 deaths in the latest 24-hour period, taking the total to 173,123, in a population of almost 1.4bn.
Boris Johnson has decided to shorten a trip he is due to take to India later this month because of the worsening situation.
The financial hub of Mumbai – India's largest city – has gone into lockdown. The state of Maharashtra, home to Mumbai, accounts for about a quarter of all coronavirus infections.
Hospitals in Maharashtra, and in other areas including the state of Gujarat and Delhi, have reported being overwhelmed.
"The situation is horrible. We are a 900-bed hospital, but there are about 60 patients waiting and we don't have space for them," said Avinash Gawande, an official at the Government Medical College and Hospital in Nagpur.
Doctors in the capital fear the surge could be more deadly than last year's.
"This virus is more infectious and virulent," said Dhiren Gupta, a paediatrician at Sir Ganga Ram Hospital in New Delhi.
"We have 35-year-olds with pneumonia in intensive care, which was not happening last year. The situation is chaotic."
Nearly one million gather for Indian ritual bath

More than a dozen hotels and banqueting halls in the capital have been converted into COVID centres attached to hospitals, while medical facilities in Prime Minister Narendra Modi's home state of Gujarat reported oxygen shortages.
The government said oxygen is being produced at full capacity.
"Along with the ramped up production of the oxygen manufacturing units and the surplus stocks available, the present availability of oxygen is sufficient," the health ministry said in a statement.
It is feared that recent local and state elections, involving huge rallies, may have been super-spreader events.
There has also been a major Hindu festival, with hundreds of thousands of devotees bathing in the Ganges river in the northern city of Haridwar.
The health ministry said more than three million vaccine doses were administered on Wednesday, with the total now past 114 million.