Cricketer turned politician marries Bushra Maneka
Imran Khan has married for a third time – to a faith healer who has helped him in the past, his party has announced.
Fawad Hussain, spokesman for Khan's Pakistan Taherik-e-Insaf (PTI) party said the 65-year-old cricket legend-turned politician married Bushra Maneka.
His bride is a divorced faith healer from a deeply conservative and politically influential family from eastern Punjab province.
I want to thank everyone for their prayers and good wishes on my marriage.

— Imran Khan (@ImranKhanPTI) February 19, 2018
He tweeted "I want to thank everyone for their prayers and good wishes on my marriage."
Friends say he has turned to her in the past for spiritual healing.
The PTI released photographs of him smiling, sitting with his new wife, who is wearing a veil, and her relatives.
Rumours Mr Khan was planning to marry his spiritual advisor have been circulating since 2016, with Khan denying them and calling reports they had already tied the knot 'unethical'.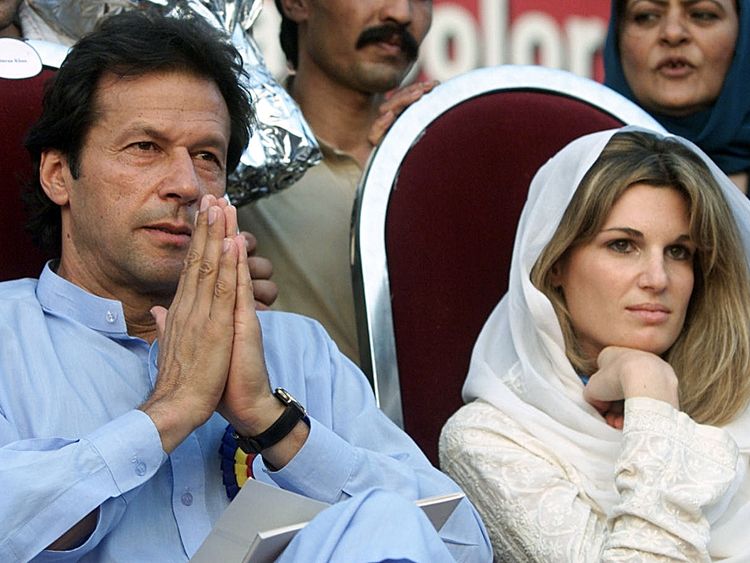 His first marriage, to socialite Jemima Khan, ended in divorce in 2004, after nine years, while his second, to journalist Reham Khan lasted just just 10 months before ending in 2015.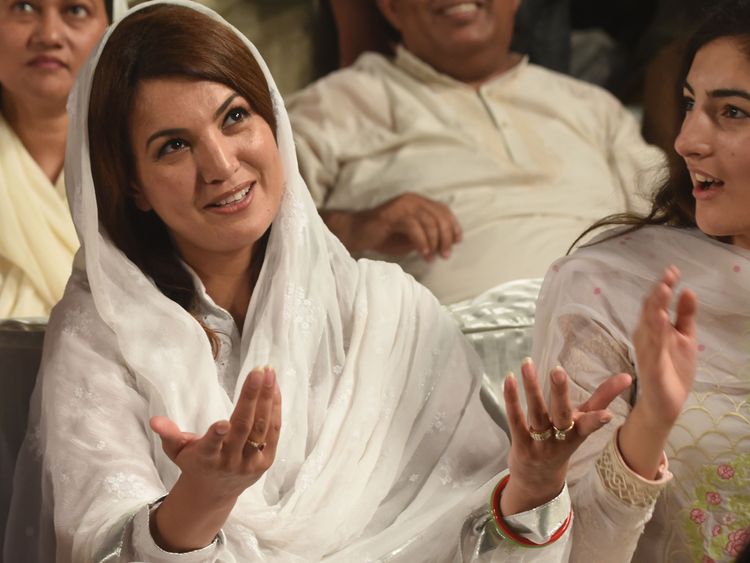 Considered by many to be Pakistan's greatest-ever cricketer, Khan retired after leading the national team to the World Cup in 1992.
He had gained a reputation as a playboy during his sporting career, but in 1996 signalled a change of focus by founding the PTI.
Though defeated in the 2013 elections, Khan has said he is determined to fulfill his ambition of becoming Pakistan's next prime minister following parliamentary elections, due in July this year.
COVID-19: 'How can we protect our population?' – Kenya's president criticises vaccine nationalism | World News
Kenya's president has told Sky News that vaccine nationalism "has really shown how unequal this world is" – and has vowed to fight "day and night" to ensure that developing countries are treated equally.
Uhuru Kenyatta is calling for intellectual property rights relating to coronavirus jabs to be released so his country can manufacture its own supplies.
The head of Kenya's vaccine taskforce has told Sky News that – although Kenya is ready to buy jabs and has the money to do so – it is unable to access them because richer countries have reserved so many.
Kenyan president on 'vaccine nationalism'

Mr Kenyatta said: "Where do we get these vaccines from, how are we able to protect our population? This is the fight that's out there."
In March, Kenya received about one million doses of the AstraZeneca vaccine as part of the COVAX programme – and this week, the UK announced that it would be sending 817,000 jabs to the country.
The East African nation has a population of 53 million people, and the latest figures show that just 2.35% have been vaccinated.
Urging for countries with vaccine supplies to step up and ensure there is equal access for all, Mr Kenyatta said: "We know there are some countries that have vaccinated well over 40% to 50% of their adult population. They are now vaccinating teenagers.
"On top of that they have surpluses but are still not ready to share them with the rest of the world. That is the height, like I said, of nationalism, that really has been felt and this is something that we are fighting and we are going to fight day and night until we ensure that there is equity."
This week, the World Trade Organisation failed to reach agreement on a proposal to suspend intellectual property rights for COVID vaccines.
Kenya's COVID vaccine supply is dwindling

Most developing countries support the waiver but several wealthy countries remain strongly opposed, saying it will deter research that allowed jabs to be developed so quickly.
The WTO is due to hold an informal gathering in September on the issue, followed by a formal meeting in October.
Mr Kenyatta says this is an issue that affects the entire developing world, adding: "This is something that really needs to be looked at."
Kenya is currently engaged with AstraZeneca to determine how its vaccine could be manufactured in the country.
Mr Kenyatta said the Kenya Medical Research Institute (KEMRI) would begin production "in the shortest possible time" if IP rights were released.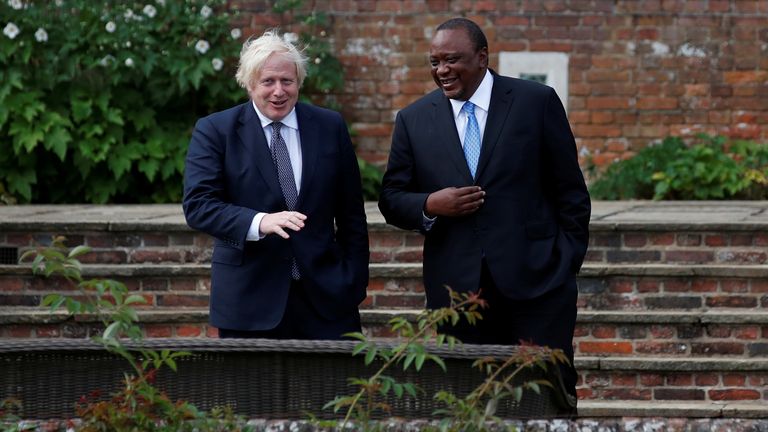 The president was in London to co-host the Global Education Summit with Boris Johnson – and the meeting's fundraising target of $5bn (£3.58bn) is the most ambitious to date.
The UK pledged £430m to the summit, but it comes in a year foreign aid was cut from 0.7% to 0.5% of national income.
Mr Kenyatta says the impact of these cuts is already being felt, and a number of specific programmes have already been affected.
Turkey: Three dead in fires as authorities investigate causes of blazes – including possible sabotage | World News
Three people have died following wildfires in southern Turkey, with officials investigating the causes of almost 60 blazes.
A 15-year-old also died in blazes in Lebanon, which have spread northwards into Syria.
According to Turkish agriculture and forestry minister Bekir Pakdemirli, a total of 53 forest fires were recorded on Wednesday and Thursday in the Mediterranean and southern Aegean regions.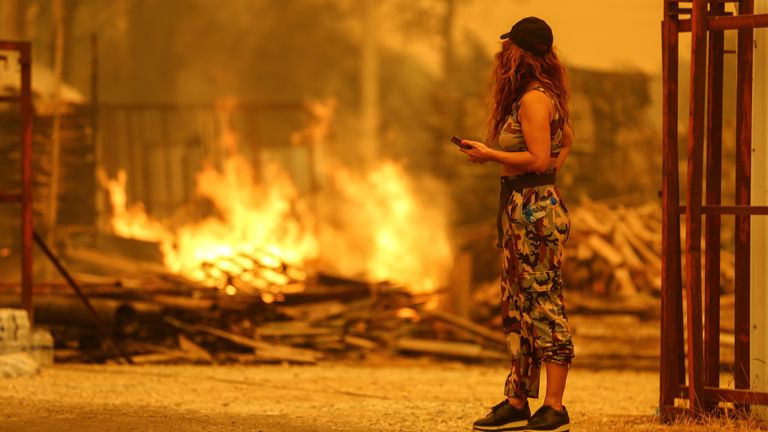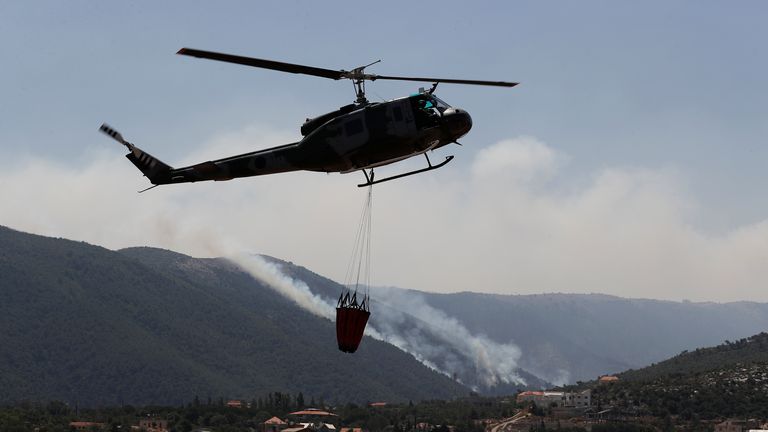 He said that most of them had now been brought under control.
An 82-year-old man was among the three who died in Antalya after flames tore through the district of Akseki, 30 miles north Manavgat, on Turkey's southern coast, opposite Cyprus.
Around 20 villages and neighbourhoods were evacuated, and 50 people were taken to hospital.
Another 16 locations in Turkey had fires, including holiday destinations such as Guvercinlik and the Icmeler region.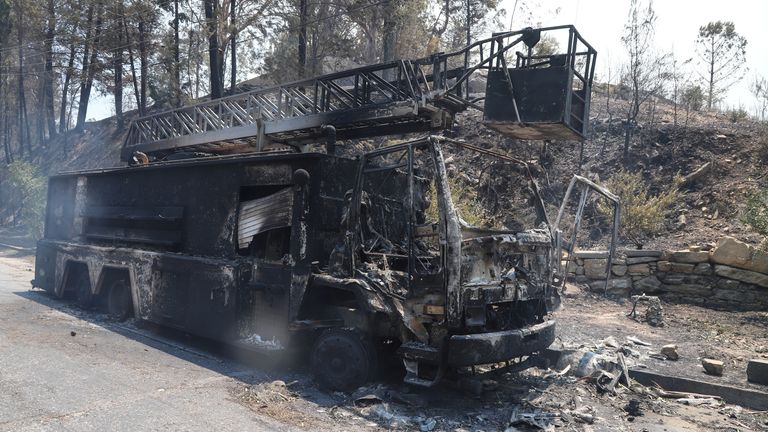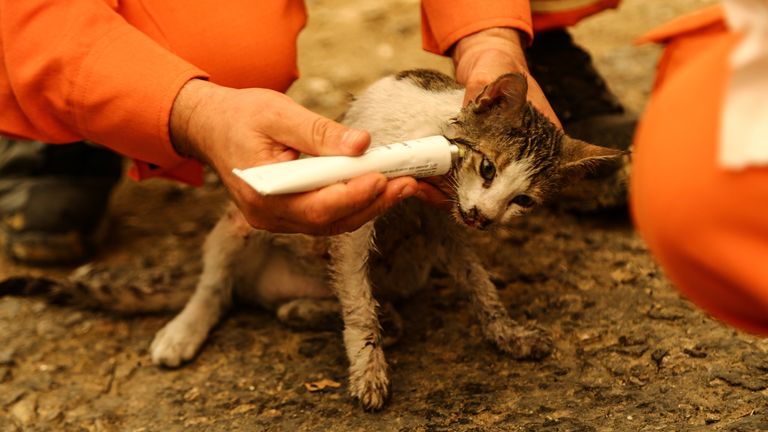 While the origin of the blazes is being investigated, the hot and dry conditions in the area will not have helped the situation.
Mehmet Oktay, the mayor of Marmaris, said he could not rule out "sabotage".
Fahrettin Altun, from the Turkish president's office, said: "Comprehensive investigations were … launched into the cause of the fires.
"Those responsible will have to account for the attacks against nature and forests."
In order to fight the blazes, three planes, 38 helicopters and 4,000 firefighters were deployed.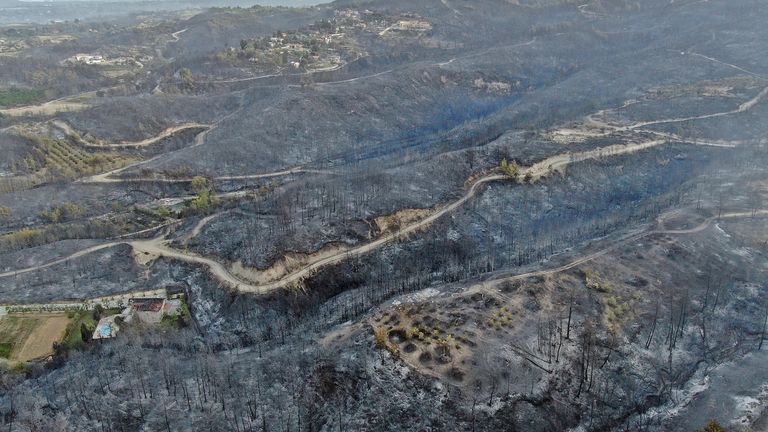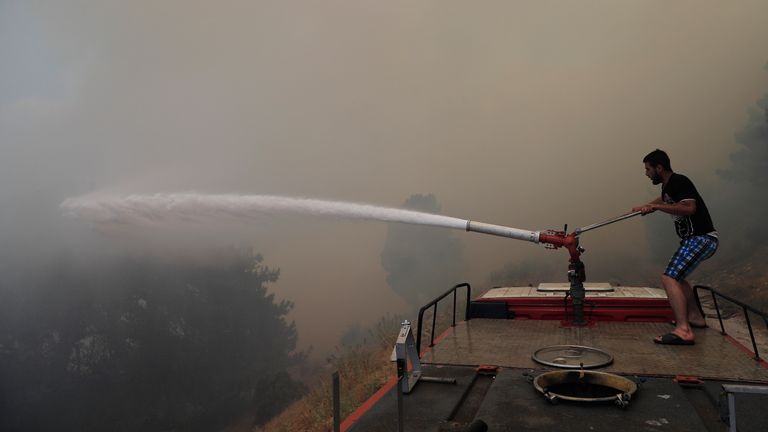 In Lebanon, at least 25 fire engines, supported by four air force helicopters and military units, were battling the flames.
Large swathes of the country's forests have burned, with Lebanon's Red Cross stating it had evacuated 17 people and treated more than 30, including eight who have been hospitalised.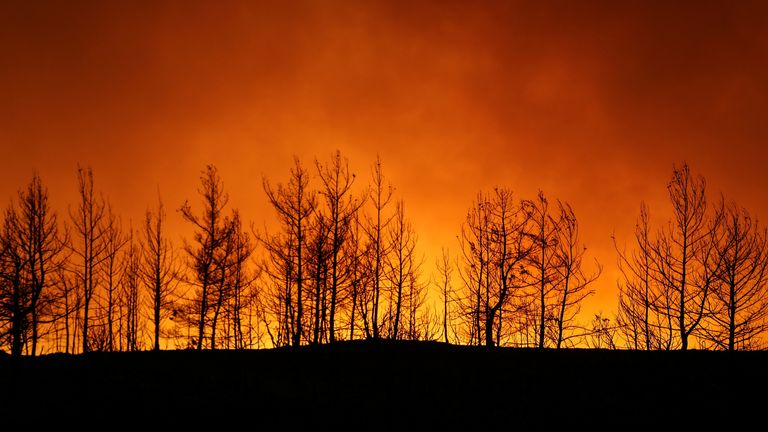 "There are lots of damages. Lots of losses," said Omar Massoud, the mayor of Andaqt village.
He estimated that around 500 acres of pine and oak forests had been destroyed.
Forest fire rages in Turkey

"As you see, the weather and the wind … even with the helicopters of the Lebanese army, they are not able to control the fire," he told the Associated Press.
State-owned National News Agency said the fires have spread across four miles, and were 1.2 miles wide, and that tens of thousands of pine trees had gone up in smoke.
The country previously battled devastating wildfires in 2019, with the government's poor handling of the matter among the reasons which fuelled country-wide protests.
Subscribe to ClimateCast on Spotify, Apple Podcasts, or Spreaker
This year's fires started on Wednesday and have since spread to the Homs region of Syria.
The Syrian Civil Defence chief, General Saied al-Awad, said gusty winds, high temperatures and rugged terrain were complicating efforts to battle the flames.
Lebanon has called for assistance from Cyprus, which earlier this month suffered its worst fires in decades.
The Mediterranean is not the only part of the world to battle fires this summer in the northern hemisphere.
Siberia is battling blazes in its forests, amplified by a dry climate.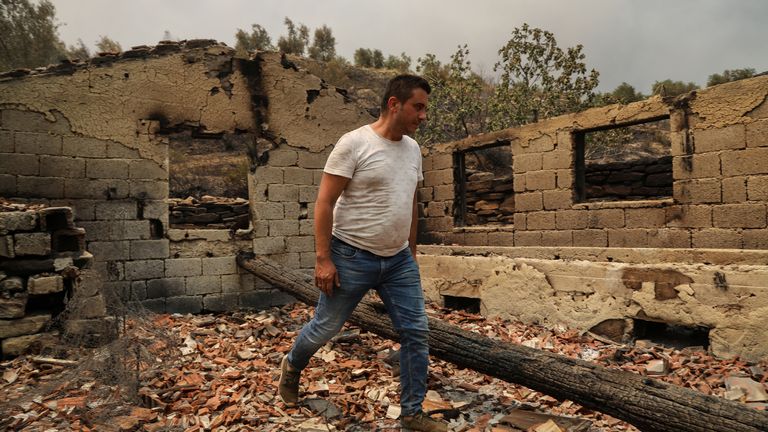 A town in Canada was destroyed after a forest fire swept through in just a few hours.
And the west coast of the United States looks set for another torrid fire season, with fires engulfing parts of California and Oregon.
COVID-19: EU warns against visiting popular Greek tourist islands including Mykonos, Rhodes and Santorini as cases rise | World News
The most popular Greek tourist destinations have been marked "dark red" on the European Centre for Disease Prevention and Control's COVID-19 map.
The change came as a result of a rise in coronavirus infections in the cluster of 13 south Aegean islands, which include Mykonos, Santorini and Rhodes – that typically attract millions of people every summer.
It means all but essential travel to and from that region of Greece is discouraged.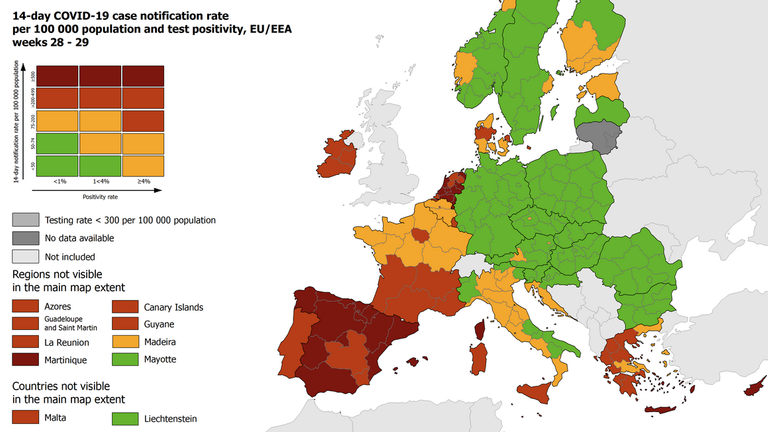 Greece had been relying on promising "COVID-free" islands to draw visitors back this summer in the hopes of resuscitating its vital tourism industry after its worst year in decades in 2020.
Despite a strong number of arrivals in June, uncertainty remains over how the season will unfold.
"We're waiting to see how the (tourist) markets will react," said Manolis Markopoulos, president of the hoteliers association of Rhodes, where more than 90% of tourists are from abroad.
Greece was forced to impose a week-long curfew and music ban on its party island Mykonos after infections surged earlier this month.
In June, the Bank of Greece said it would take two to three years for travel and spending to return to the record levels of 2019, when Greece saw over 33 million tourists and €18bn (£15bn) in revenues. It forecast this year's revenues would be 40% those of 2019.
Germany and Britain are the biggest sources of visitors to Greece.
Greece and its islands are on the UK's amber list, meaning those arriving from the country must have had both doses of a coronavirus jab to avoid the requirement to self-isolate for 10 days.
Raab 'confident' more countries set for green list

The dark red zones on the ECDC map help distinguish very high-risk areas and also helps EU member states uphold rules requiring testing on departure and quarantine upon return.
Last week it downgraded Crete, Greece's biggest island and another popular destination, to the dark red zone.