The civilian price of the 17 year war on terror in Afghanistan
The commander of Kabul's elite police unit has told Sky News the threat of attacks in the Afghan capital is worse than ever, despite security of the city being a key plank of the US-led forces strategy for the country.
It comes after a bloody month in which the Taliban and Islamic State targeted civilians in their war against international forces and the country's central government.
The conflict in Afghanistan is now entering its seventeenth year and it appears that there is no end in sight to the fighting.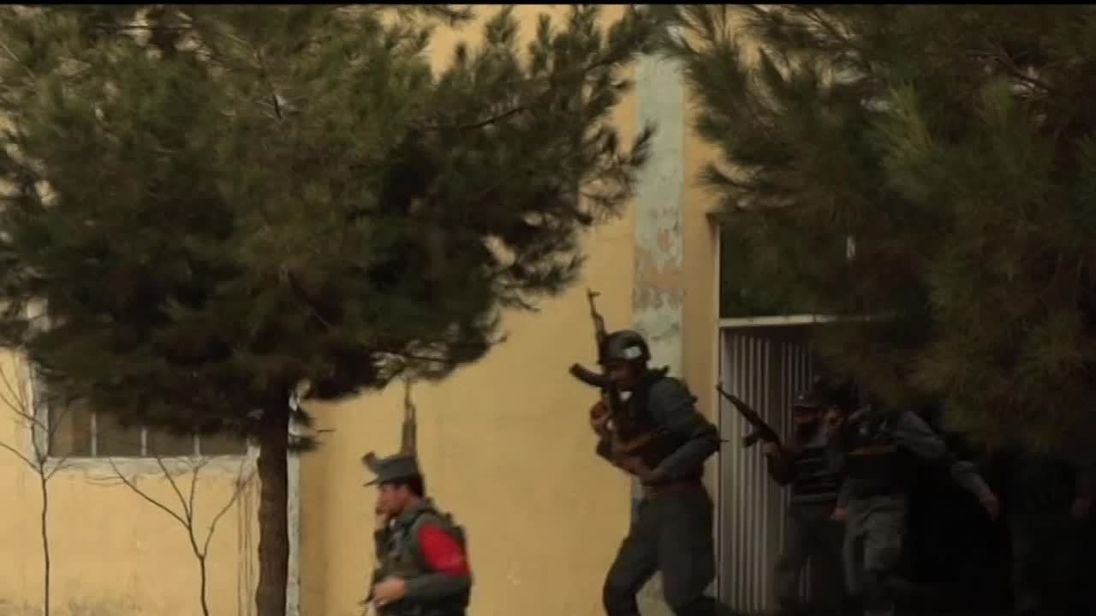 The Taliban, or other insurgent groups, control or contest nearly half of the country.
That is according to official sources, but the actual figure may be much higher.
Meanwhile, the UN's latest report on the country has recorded huge losses of life amongst the civilian population.
Some 10,453 people were killed or injured in 2017, which the UN describes as a "chilling statistic".
And although that figure is down by 9% on 2016, the report highlights the high number of people killed by suicide attacks, or improvised explosive devices.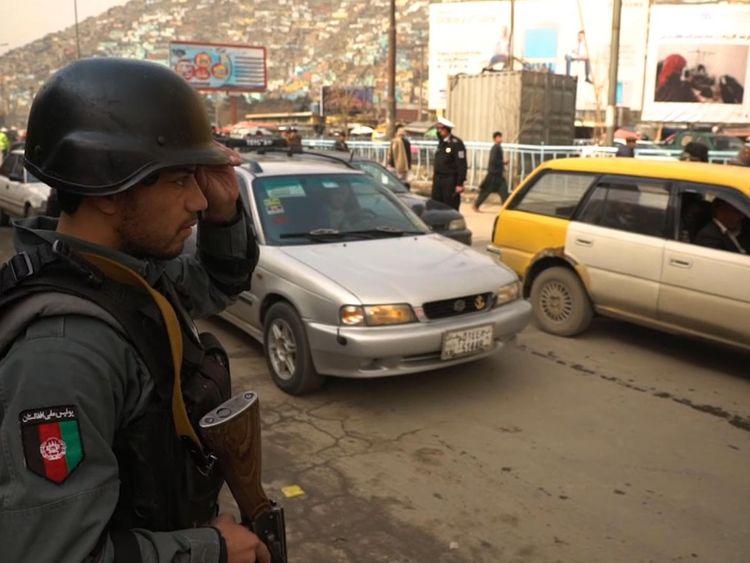 We joined the capital's quick reaction forces to try to understand how the security situation is changing in the capital.
We weren't at their base long before they received information that two suspected car bombs had entered the city.
But in a place choked with traffic, finding them before they strike is almost impossible.
The intelligence the police get is not strong this time but until they are certain that it is a false alarm, the threat level remains significant.
QRF Commander, Shah Mahmood Azizi, tells me of the difficulties he faces.
He said: "There are reports of threats which are pretty high right now. The reason we are here is to stop the enemy to reach their targets.
"We have been given instructions to set up check points to stop and check suspicious vehicles and this is based on intelligence reports that we received.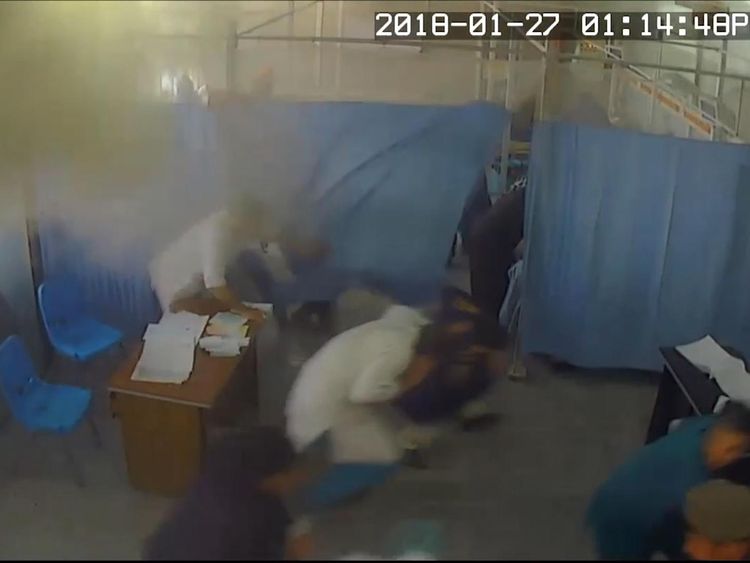 "The past few attacks have been painful, a lot of lives have been lost here. There have been a lot of casualties in civilian and also security persons. But I assure everyone that I will sacrifice my life to stop these attacks."
The police teams are having some success. Last week a truck laden with explosives was intercepted and the bombers were arrested.
But other vehicle bombs have detonated in the heart of the city.
In a series of attacks this year, one of the worst saw a Taliban bomber driving an ambulance detonate in a densely populated area in the heart of the city.
One hundred and five people were killed in that attack, and it has left many here asking whether the fight in Afghanistan is being lost.
The US strategy continues to centre on creating a well-trained Afghan national force and a strong central government in Kabul.
But the police and the military are taking heavy casualties.
Security in the city is being strengthened in response and much of the centre of Kabul now resembles a military zone with blast walls and closed compounds.
The US-led coalition claimed that it is winning the war against the Taliban but after 17 years of fighting the capital is still insecure and people are scared.
It is the civilian population that continues to pay an appalling price in this war without end.
Ex-Trump campaign manager in hospital after threatening to hurt himself | US News
Donald Trump's former campaign manager Brad Parscale has been taken to hospital after threatening to hurt himself, police in Florida have said. 
His wife had called police to say he had multiple firearms and was threatening to harm himself at their home in Fort Lauderdale on Sunday.
However, police said he was alone in the house at the time and officers had managed to negotiate with him to leave the property.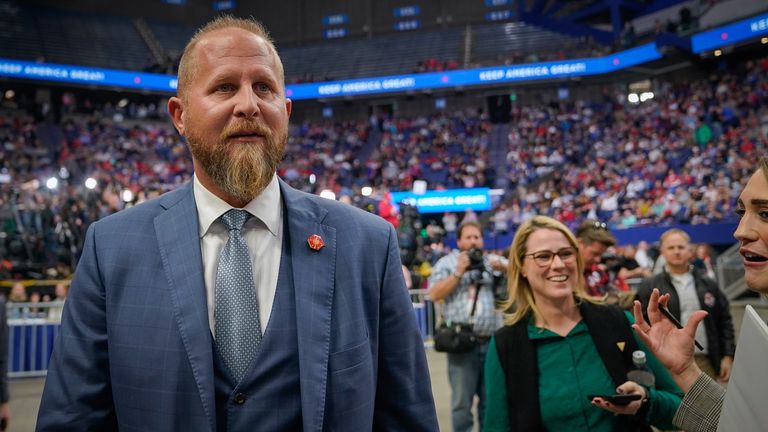 Mr Parscale was taken to hospital under the state's Baker Act, which allows anyone believed to be a threat to themselves or others to be detained for 72 hours for psychiatric evaluation.
Trump campaign communications director Tim Murtaugh said: "Brad Parscale is a member of our family and we love him.
"We are ready to support him and his family in any way possible."
Mr Parscale was demoted from the role of campaign manager in July, although had remained part of the campaign and helped run its digital operation.
He attracted media attention earlier this year due to his extravagant lifestyle on the Florida coast that kept him far from the Virginia campaign headquarters.
Shortly before he was demoted, Mr Parscale had claimed hundreds of thousands of people were signed up to a Trump comeback rally in Tulsa – only for about 6,000 to show up.
Mr Trump was said to be "furious" at the "underwhelming" crowd, according to NBC News, and Mr Parscale was replaced by Bill Stepien as campaign manager.
Anyone feeling emotionally distressed or suicidal can call Samaritans for help on 116 123 or email jo@samaritans.org in the UK. In the US, call the Samaritans branch in your area or 1 (800) 273-TALK.
Joe Montana: Ex-NFL star and wife grab grandchild from arms of intruder | US News
Former NFL quarterback Joe Montana and his wife confronted a home intruder who attempted to kidnap their nine-month-old grandchild over the weekend, law enforcement officials say.
Montana told officers his grandchild was sleeping in a playpen on Saturday when an unknown woman entered their home in Malibu and grabbed the child.
According to the Los Angeles County Sheriff's Department, the former San Francisco 49ers star and his wife, Jennifer, confronted the woman, tried to "de-escalate the situation" and asked her to give back their grandchild.
After a tussle, officials said Jennifer Montana removed the child from the intruder who was later identified as Sodsai Dalzell.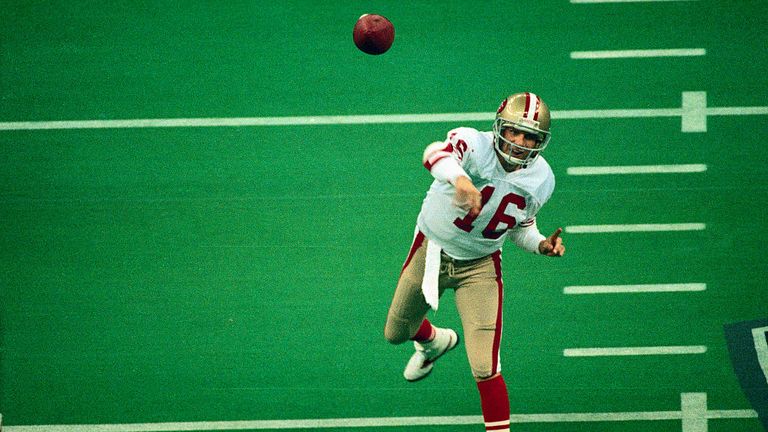 "Thank you to everyone who has reached out," Montana tweeted.
"Scary situation, but thankful that everybody is doing well. We appreciate respect for our privacy at this time."
The sheriff's office said Dalzell fled the home but was later arrested. She faces kidnapping and burglary charges.
Montana, 64, retired after the 1994 season, playing 13 years of his 15-year career with the San Francisco 49ers, who won four Super Bowls with him as starting quarterback.
Belarus protests: Great-grandmother forcibly arrested as women take to streets to demand Lukashenko's removal | World News
Hundreds of women have taken to the streets of Belarus' capital to demand authoritarian leader Alexander Lukashenko step down – with a great-grandmother who has become an icon of the protest movement among scores of people arrested.
Police blocked off the centre of Minsk and detained more than 80 demonstrators on Saturday, according to the Viasna human rights organisation
It was the latest in a series of major rallies that have rocked the country since early August, by far the largest and most persistent protest movement it has seen since it separated from the Soviet Union in 1991.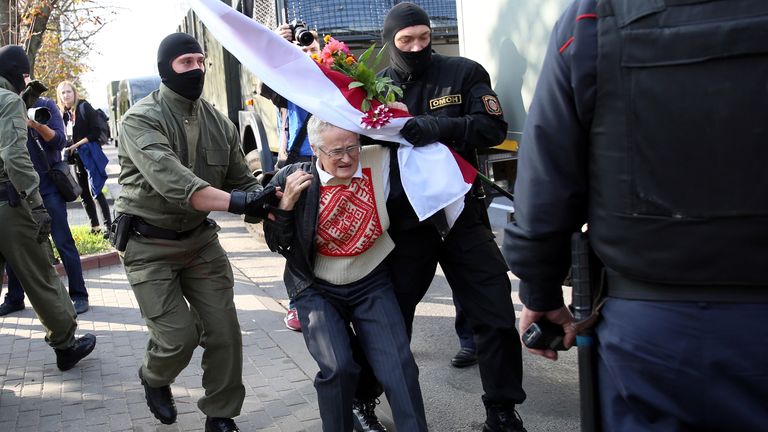 And among those arrested was Nina Bahinskaya, a 73-year-old great-grandmother who has become a hero of the opposition to the Belarussian president.
While Mr Lukashenko's officials say he won 80% of the vote in the 9 August election that triggered the protests, opponents and some poll workers say the results were manipulated.
He further angered opponents this week by taking the oath of office for a new term in an unexpected ceremony, and protesters on Saturday carried placards denouncing him as "the secret president".
Sviatlana Tsikhanouskaya, Mr Lukashenko's main election opponent, who went into exile in Lithuania after the election, praised the female demonstrators and derided the police in a statement.
She said: "What about the men themselves, who, hiding their faces, use force against women? Is it possible to live peacefully with such men?"
A large protest is also expected on Sunday, typically the day that sees the biggest demonstrations – attracting crowds estimated at up to 200,000.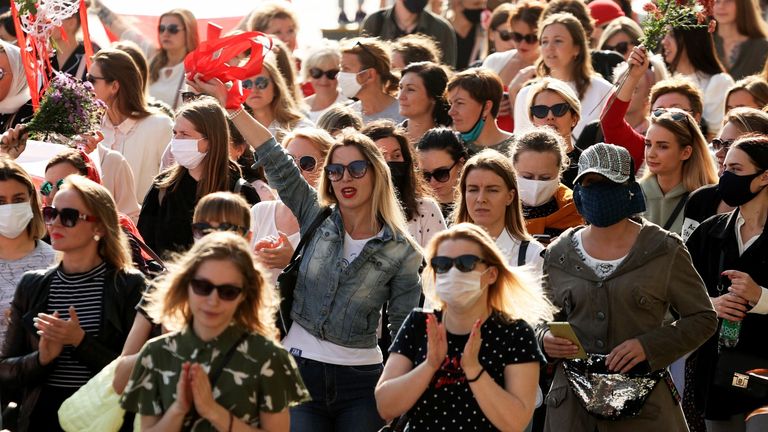 The election and Mr Lukashenko's defiance of the protesters have faced widespread condemnation from the West, and Ms Tsikhanouskaya this month urged the United Nations to send monitors to Belarus.
US President Donald Trump, however, has remained largely silent on the matter – prompting an attack from Democratic presidential contender Joe Biden.
"President Trump refuses to speak out against Lukashenko's actions or to offer his personal support for the pro-democracy movement," Biden said.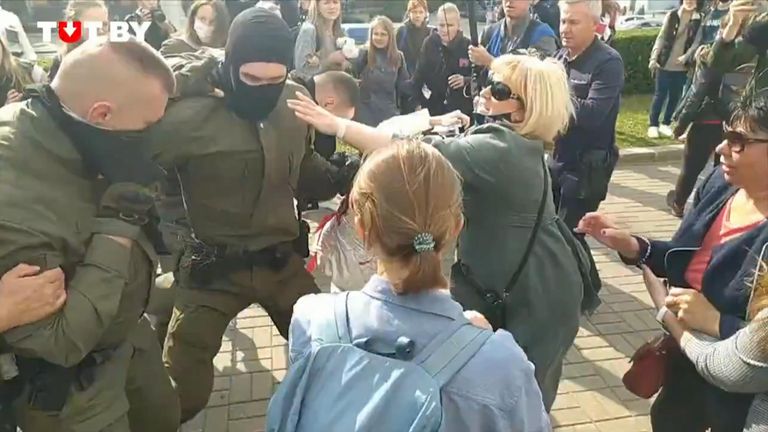 Mr Biden referred to the Belarussian politician's inauguration as a "sham ceremony".
The inauguration came on the same day that Mr Trump's refused to commit to a peaceful transfer of power should he lose November's US election.
"A president hiding in fear from his own citizens, refusing to accept the will of the people is a sign of a weak, illegitimate autocrat, not a strong leader," said Mr Biden.
Mr Lukashenko, a former collective farm manager, has been in office since 1994.
During the time since then, he has repressed opposition and independent news media and kept most of the country's economy under Soviet-style state control.