'Kidnapped' model Chloe Ayling shows police Italian home she was 'held in'
A British model has revisited the Italian farmhouse where she was allegedly held captive as her suspected kidnapper stands trial for her abduction.
Chloe Ayling claims she was kidnapped and detained for six days in Italy's Piedmont region, after being grabbed during what she thought was a photo shoot.
Lukasz Herba, a 30-year-old Polish man, is on trial for her alleged kidnapping last July.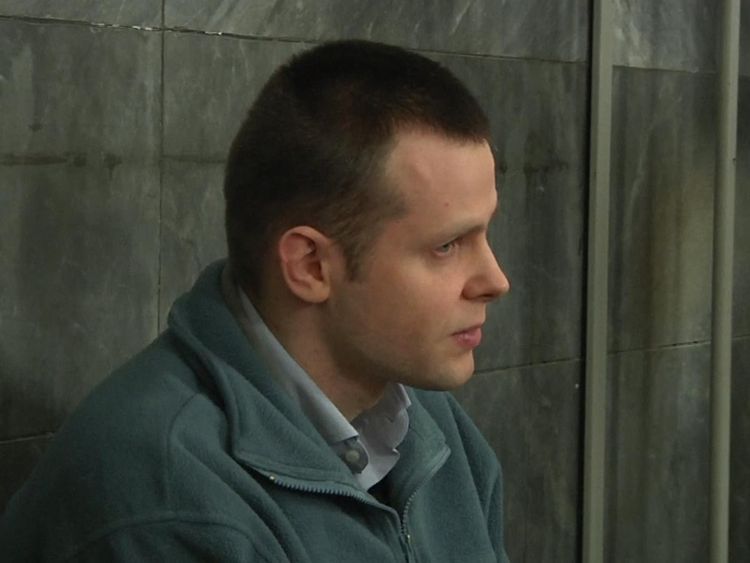 He was arrested after he released Ms Ayling at the British consulate.
Evidence shown to the Milan court featured Ms Ayling leading police to the farmhouse where she was held for six days.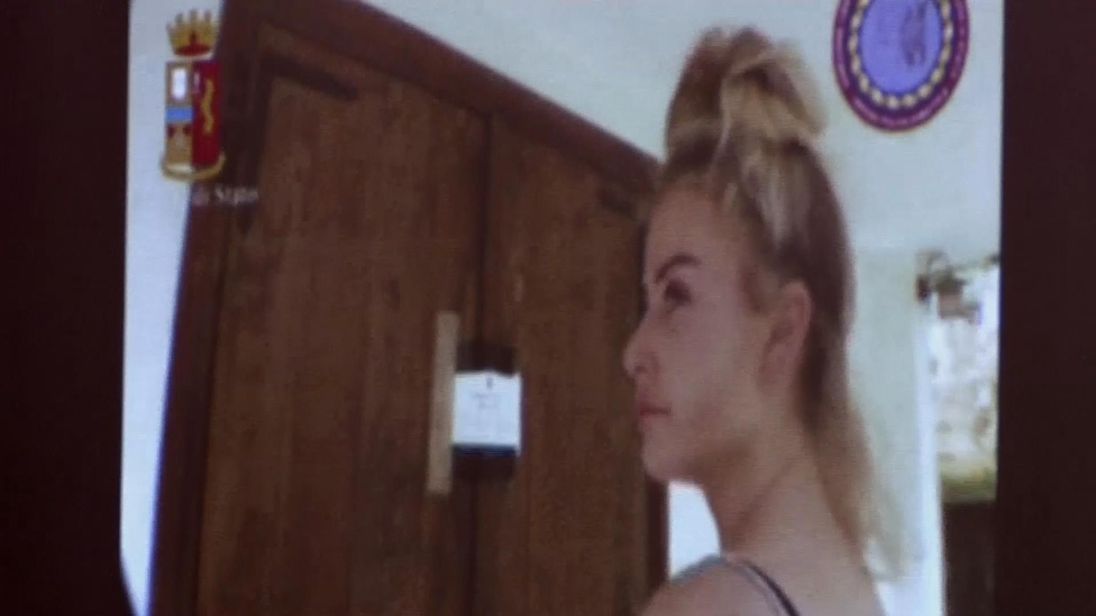 In the video, she walks up a grassy slope towards the farmhouse, before letting officers in with her.
She is pictured wearing blue rubber gloves and pointing to parts of the house where she says she was held at various points during the six days.
Ms Ayling also showed investigators the town where she went with Herba to get shoes and food.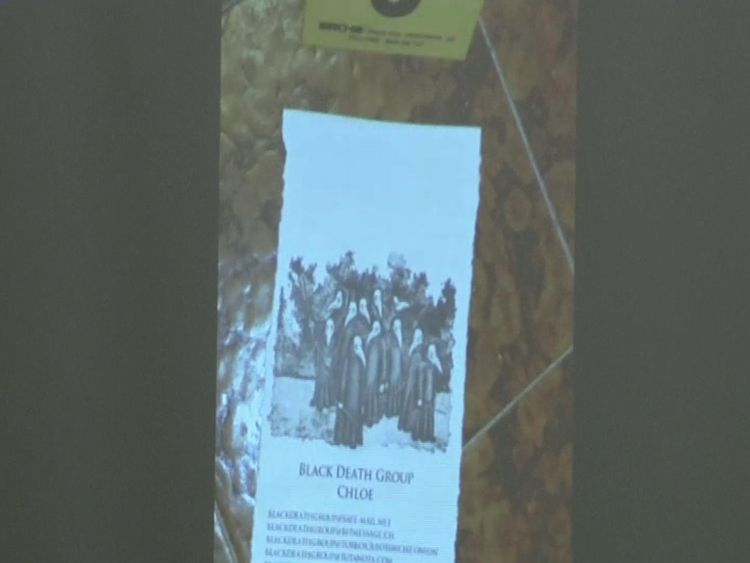 In court, Francesco Pesce, Ms Ayling's lawyer, said: "The videos that were shown by the police were clarifying, she was explaining and describing everything without having any doubt and she was doing this in front of four policemen, this is self-explanatory.
"She was kind of indoctrinated to believe that these people were around the place and they were willing to kill her if she tried anything – that was not true of course but she couldn't know, she didn't even know where she was, she could have been in France, she had no idea she was in Italy.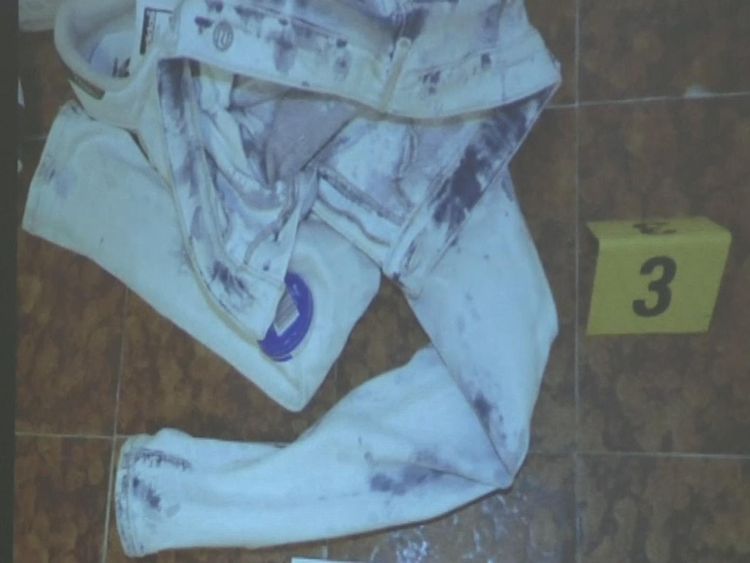 "The city…. the town is not far from the border so even if she wanted to there was no way to escape safely and she is a model, she's not a policeman or an agent, it's normal."
The court previously heard Ms Ayling was "drugged and stuffed in a suitcase" when she was captured.
Investigators have said the behaviour she exhibited during her capture is consistent with the effects of ketamine.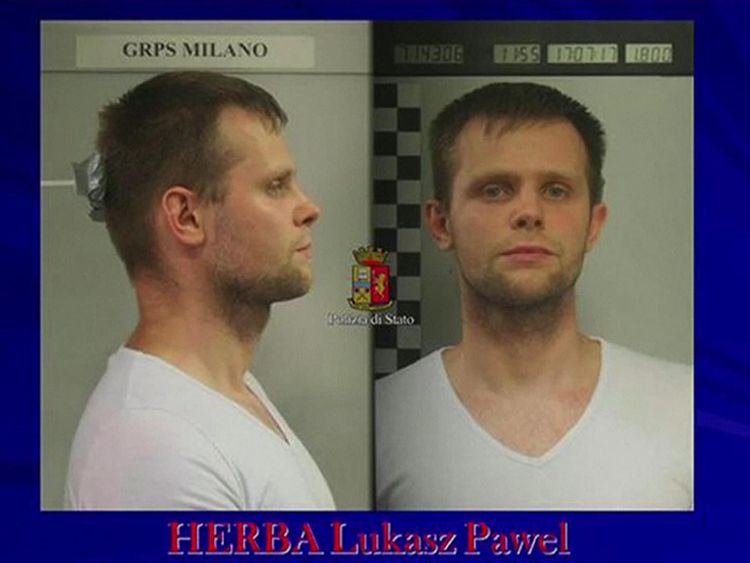 Bozena Katia Kolakowska, Herba's laywer: "They wanted to create noise around this abduction, they wanted it to go into all the newspapers, they wanted people to talk about it. Everything was done so that it would become news, and for it to be spoken of."
She added: "I've never seen an abduction that ends like this."
Ms Ayling, from south London, insists she has told the truth about her captivity.
The trial continues.
Coronavirus: Yemen in denial about COVID-19 – and worse still, there's a fog of mystery over how many are dying | World News
There's no coronavirus pandemic in Yemen if you ask anybody in the Old City of Sana'a.
The world heritage site is crowded with bustling shoppers – and literally no one is wearing a mask when we visit.
As we weave our way through the narrow alleyways and ancient cobbled streets, the Sky crew are the only ones using protection against one of the world's deadliest ever pandemics.
"There's no corona in Yemen," one man tells us as others gather around, nodding in agreement. "There's no corona at all… People are lying. They're liars."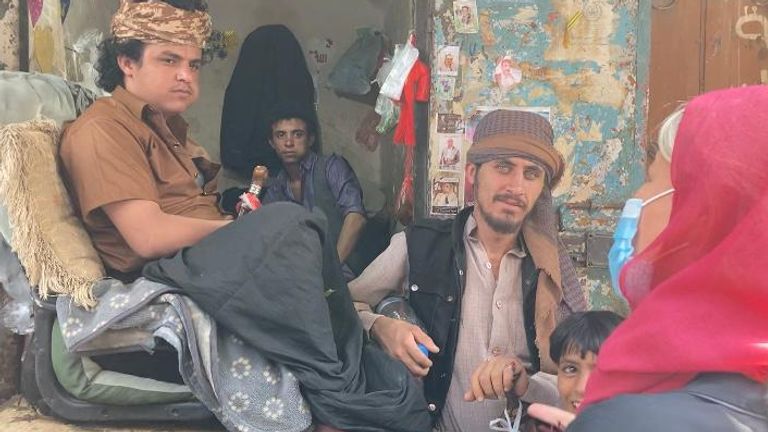 In the Old City's quat sector, where they sell the addictive leaves which 90% of Yemen's population chew daily, we find a people in utter denial about the potentially deadly virus.
And there's a firm belief here that quat – which gives the user an amphetamine "high" – can help ward off the crippling disease.
"Whenever you get a temperature and tiredness, you chew some quat and you get better," one man tells us.
When we ask another if he's ever thought of wearing a mask for protection, he scoffs at us. "Why? Why do we need masks if there's no corona?"
It is a common belief. Yemen had its first reported COVID-19 case on 10 April.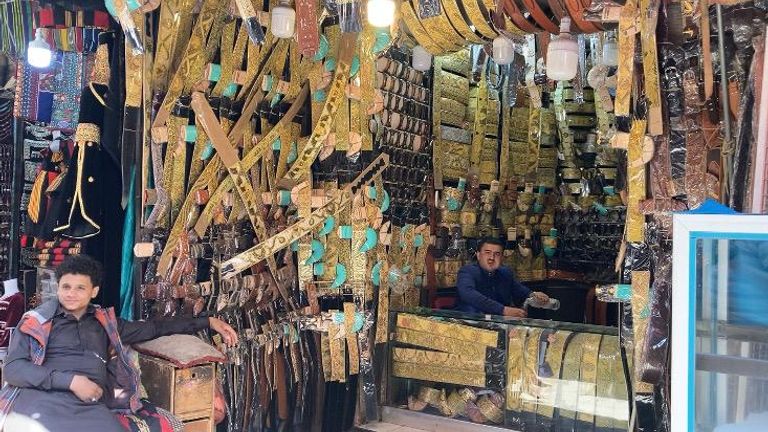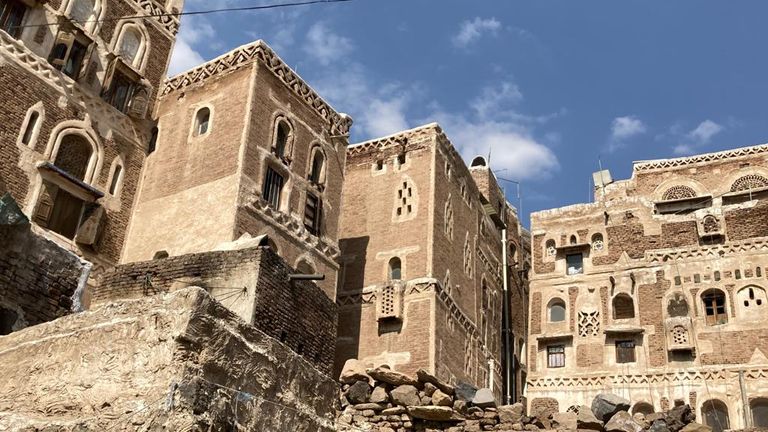 Since then, it is difficult to believe that the country – which is suffering the world's largest humanitarian disaster – has managed to bring it under control. Most of the population is classified as dependent on aid.
There's a widespread lack of clean water to maintain simple hygiene standards, considered essential to stop the spread of the virus.
There's a crumbling and busted medical infrastructure unable to cope with the multiple existing problems and common killers such as malnutrition and diarrhoea.
There's a fresh outbreak of cholera. Millions suffer from pre-existing conditions. All of these factors make the Yemenis uniquely vulnerable to the deadly coronavirus – a virus which has floored some of the richest countries on the planet.
But COVID-19 testing and tracing is virtually non-existent in Yemen, which contributes to the fog of mystery over how fast the virus is spreading and how many are infected or dying.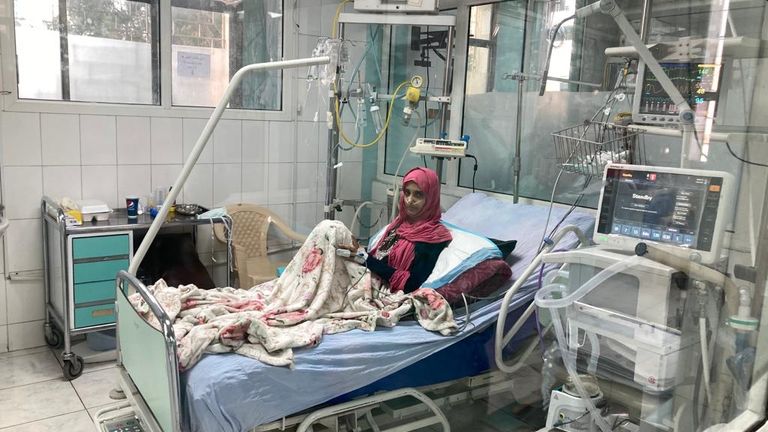 In the Houthi-controlled north, which contains the over-populated city of Sana'a, the official number of coronavirus fatalities is just four.
The official total number of nationwide cases is under 2,000, with fewer than 500 deaths. These are figures which only the Yemenis seem comfortable believing.
Auke Lootsma, from the United Nations Development Programme, said: "On top of everything that Yemen is experiencing, it can now also add the highest unofficial death rate to COVID-19 in the world."
Yemen has been struggling through six years of war which has divided the country into territory controlled by the internationally recognised government (supported by a Saudi-led coalition backed by the US and the UK) which rules over the south including the port city of Aden – and the Houthi rebels in the north (supported by Iran) who have the capital, Sana'a.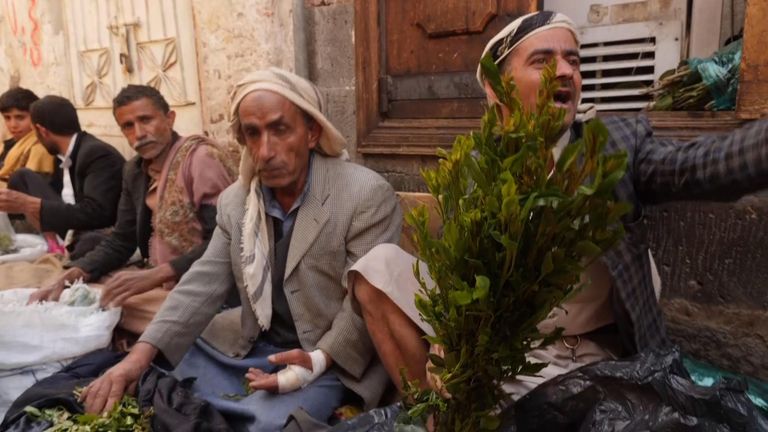 It's left the population of 30 million suffering unimaginable hardship. The UN estimates those Yemenis who catch coronavirus die in record numbers. The average fatality rate globally is about 7% – but in Yemen, that figure is estimated by the UN to be around the 30% mark.
And with the lack of official data on both sides of the conflict, it's been left to local medical groups to try to collate figures of the dead. One medical charity estimated a shockingly high number of health workers have died – possibly as many as 100.
One young doctor working at the Al-Kuwait hospital in Sana'a told Sky News she was still traumatised by the number of medical colleagues who've been admitted with coronavirus symptoms and haven't survived.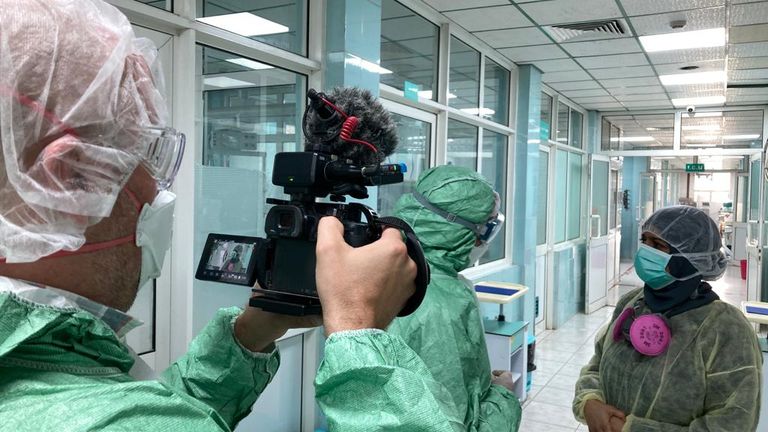 "I don't want to think in the future because it will be like a nightmare, Dr Rania Jashan said. "I try to avoid thinking what will be next… because we don't have the doctors."
On top of this, there's a deep suspicion amongst many Yemenis about the virus itself – where it is coming from and how it has spread.
Virtually every patient we spoke to in the hospital spoke about the fear of being given the "lethal injection". Dr Jashan said there was a firmly held belief that the doctors were either spreading the virus or injecting the sufferers and killing them.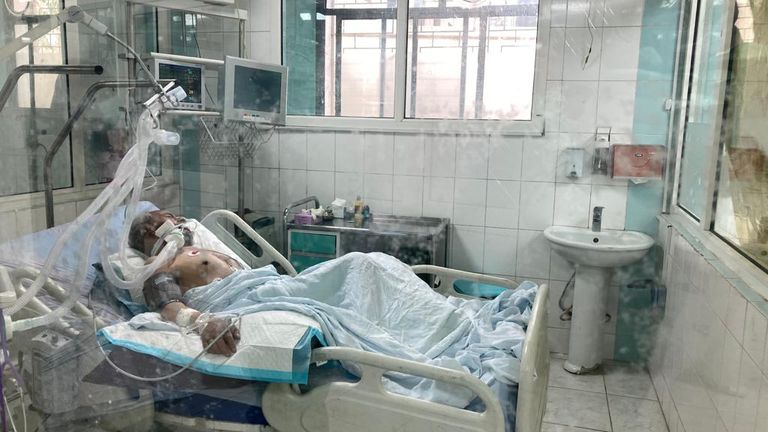 Mansour Abdul Wasih Sharabe has spent the past four days intubated and on a ventilator.
He's remarkably alert and lucid about how frightened he was about coming into the hospital. He tells us he believed he'd almost been taken hostage. He was terrified.
"What did I do wrong?," he said, "Why am I tied to the bed like this? I can't breathe… I have to get out. What did I do?"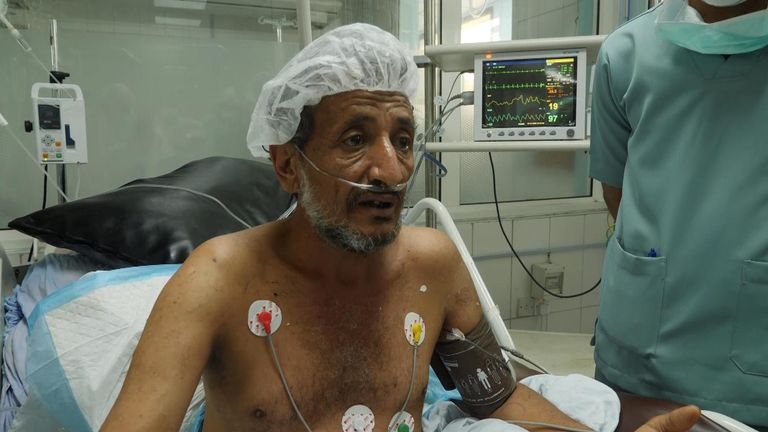 In Sana'a's Old City, those who do believe the virus exists are also convinced it's a biological weapon used by those who've been waging war against them in this region for the past few years.
Ali Abu Ali Al-Salame, 56, told us: "If they are already hitting us with prohibited weapons and missiles and illegal bombs, why wouldn't they hit us with this virus?"
:: Subscribe to the Daily podcast on Apple Podcasts, Google Podcasts, Spotify, Spreaker
He blamed Saudi Arabia, the US and Israel for all the misery the Yemenis are feeling.
And in a country where half of the medical facilities are not functioning, the global pandemic has also led to a cut in international donations. There're also worries that both sides in this conflict are restricting access to the millions donated in aid.
The doctors in the Al-Kuwait hospital tell us they've dealt with "thousands" of COVID cases, but their foreign sponsors are cutting their donations because the official tally suggests the virus is "over" here. They are frantic with worry about the future and what it holds.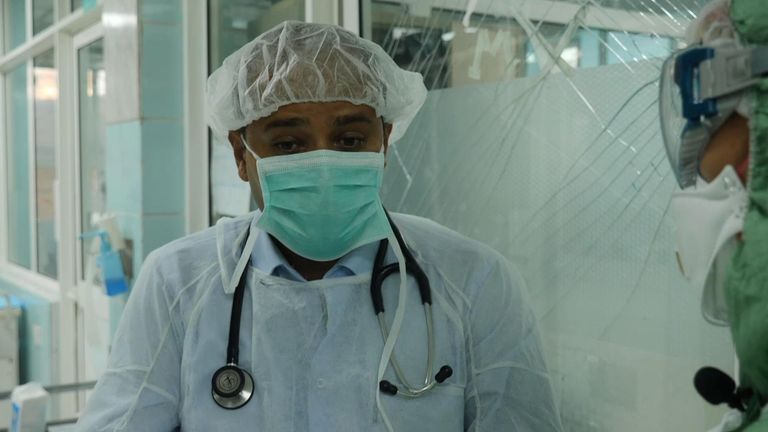 "We are in emergency situation already," Dr Ahmed Al Junaid said.
"We have the war and conflict and morbidity and illiteracy… and now we have COVID.
"We hope another organisation will help us… we hope to send a message to the world to stop the war, stop the conflict and help the Yemeni to negotiation and peace."
Forrest Gump author Winston Groom dies aged 77 | US News
Tributes have been paid to Forrest Gump author Winston Groom, who has died aged 77.
Groom's novel about a slow-witted but kind-hearted man from Alabama was adapted into a Hollywood film in 1994.
Tom Hanks won an Academy Award for his portrayal of Gump, and the film itself won six other Oscars – including best picture – after grossing more than $683m (£527m) at the global box office.
It became a cultural sensation and in 2011 was selected for preservation in the US National Film Registry.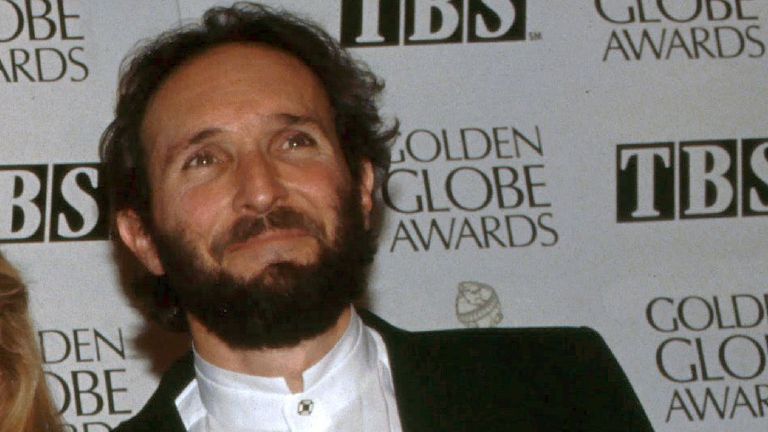 Groom's death was confirmed by Alabama governor Kay Ivey.
She said: "Saddened to learn that Alabama has lost one of our most gifted writers."
"While he will be remembered for creating Forrest Gump, Winston Groom was a talented journalist and noted author of American history.
"Our hearts & prayers are extended to his family."
Groom graduated from the University of Alabama in 1965 before a spell in the US army, which included a tour of duty in the Vietnam War.
In its tribute, the university called him "one of our legends".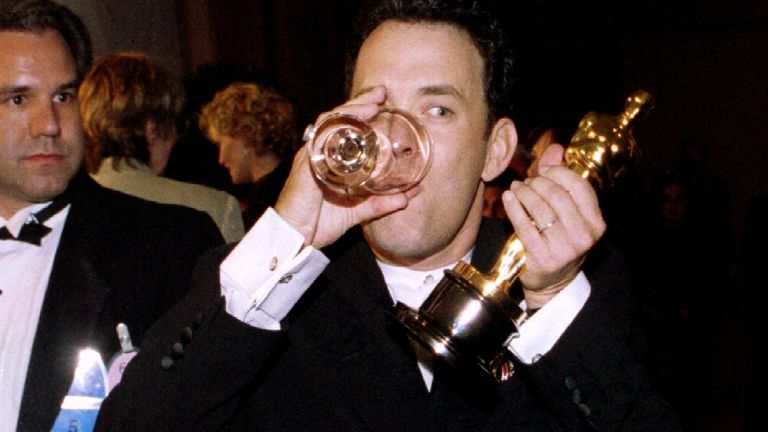 Following the success of Forrest Gump, Groom wrote a follow-up, 1995's Gump and Co.
Groom, a former journalist, also wrote non-fiction on a range of subjects, including the American Civil War.
Brad Pitt and Jennifer Aniston reunite on screen in read through of Fast Times at Ridgemont High | Ents & Arts News
Former Hollywood couple Brad Pitt and Jennifer Aniston have been reunited on screen in a racy read through of 1982 teen movie Fast Times at Ridgemont High.
Performing together via Zoom, Pitt, 56, and Aniston, 51, took on the roles of amorous high school students Brad Hamilton and Linda Barrett.
The reading – which was packed to the gills with A-list stars – was set up to support charities Core and Reform Alliance in their efforts to alleviate the impact of the coronavirus pandemic.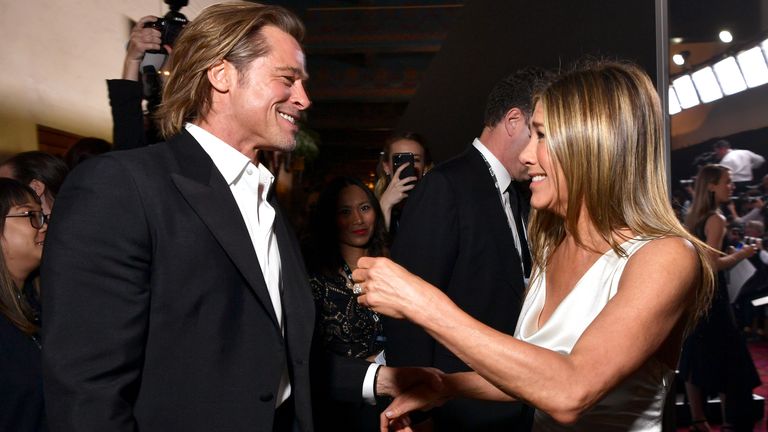 Their X-rated scene kicked off with Aniston's line: "Hi Brad. You know how cute I always thought you were. I think you're so sexy. Would you come to me?"
In the film it's part of a day-dream scenario, where Brad is imagining Linda making a move on him.
The narrator, played by Morgan Freeman, then came in to describe the scene: "He walks to Linda. She reaches out and grabs him for a kiss, pulling him close. Then she pushes him away so he can watch as she carefully unstraps the top of bathing suit.
"The incredible Linda Barrett's breasts fall loose, lord have mercy. She takes Brad's hands and places them on her as she begins unbuttoning his shirt. They're just about to fall into passionate lovemaking when…"
Throughout the scene, Pitt – who is wearing a green T-shirt and wearing his long blonde hair loose around his face – is holding back laughter.
Looking down at his script, at the point his character is interrupted during an intimate moment in the bathroom, he allowed himself a chuckle.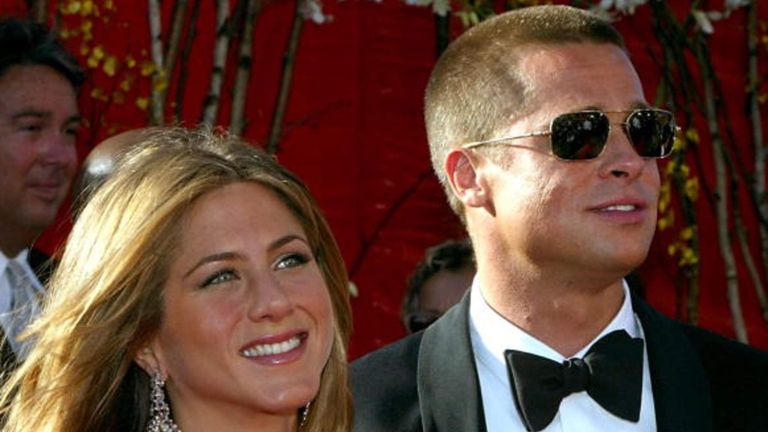 Fellow cast members including Julia Roberts, Matthew McConaughey, John Legend and Sean Penn also giggle throughout.
Always the professional, Aniston, wearing aviator-style glasses and a strappy summer top, remains straight faced throughout, committing to the part whole-heartedly.
Actors Judge Reinhold and Phoebe Cates originally played the roles in the Californian coming-of-age drama.
Henry Golding, Shia LaBeouf, Jimmy Kimmel and Ray Liotta also took part in the reading, along with host Dane Cook.
Despite a very public break up, Pitt and Aniston have rekindled their friendship over recent years and were pictured together in January 2020 at the Screen Actors Guild Awards.
:: Subscribe to the Backstage podcast on Apple Podcasts, Google Podcasts, Spotify, Spreaker
Both took home an award on the night (Pitt for Once Upon A Time In Hollywood and Aniston for The Morning Show) but all eyes were on the couple's backstage meet-up where they embraced and chatted.
Pitt was married to Aniston from 2000 to 2005, before an acrimonious split after which he got together with Angelina Jolie.
Jolie and Pitt, who have six children together, finally married in 2014, but broke up two years later. Their divorce was finalised in 2019.
Aniston married Justin Theroux (cousin of British documentary maker Louis) in 2015, but they separated two years later.