Dad's plea to save son who plotted own family's murder


The father of a man who arranged the murders of his mother and younger brother is pleading with authorities in Texas not to execute him.

Source link
Arctic ice melts to second lowest summer level on record | World News
Arctic sea ice has melted to its second lowest level on record as a result of heat waves and forest fires, scientists have said.
On 15 September, ice in the Arctic Ocean measured 1.44 million square miles (3.74 million square kilometres), the US National Snow and Ice Data Centre (NSIDC) said.
This is the second lowest summer melt since satellite records began in 1979.
The only time it has ever been lower before the ice refreezes for the autumn was in 2012, according to NSIDC monitoring.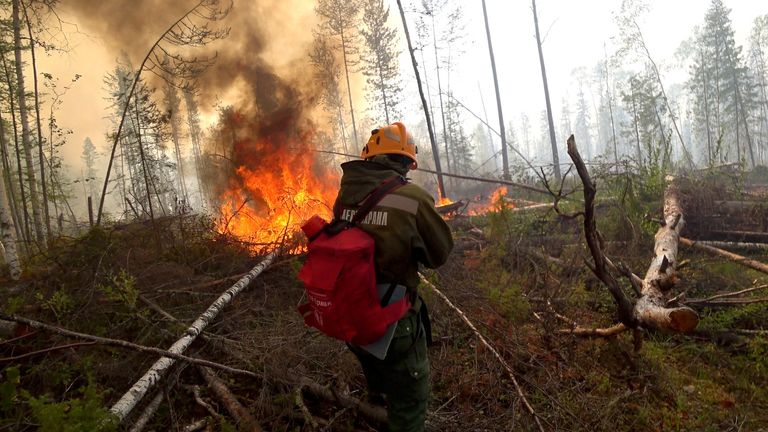 This year's ice conditions come after a "crazy" stint of heat waves in neighbouring Siberia, which resulted in mass forest fires across the region.
Mark Serreze, NSIDC director, said: "It's been a crazy year up north, with sea ice at a near-record low, 100F (37.7C) heat waves in Siberia, and massive forest fires.
"The year 2020 will stand as an exclamation point on the downward trend in Arctic sea ice extent.
"We are headed towards a seasonally ice-free Arctic Ocean, and this year is another nail in the coffin."
Ed Blockey, the Met Office's scientific manager for polar climate, highlighted the significance of Arctic ice dropping below four million square kilometres.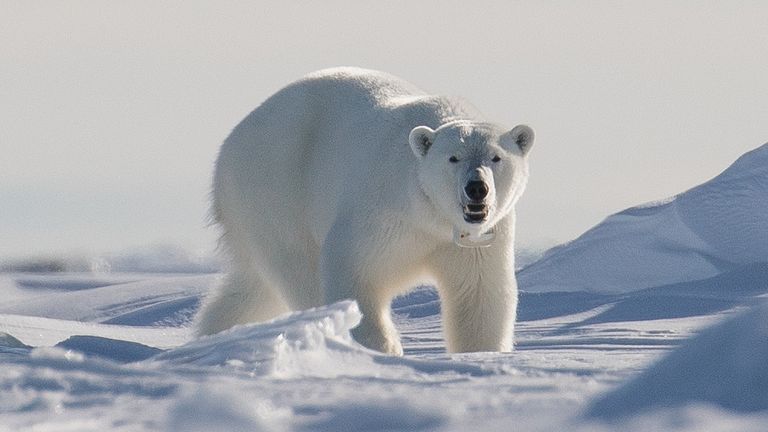 "The Arctic is one of the most vulnerable regions on Earth to climate change and warming here will have consequences both for the region and the planet as a whole," he said.
Rod Downie, chief polar adviser at WWF, added that the Arctic was in "meltdown" and stressed the grave consequences this could have for the UK.
He said: "What happens in the Arctic doesn't stay in the Arctic.
"The UK is the Arctic's closest neighbour and these extreme events affect us all, from changes in weather to increasing sea levels."
"Iconic" species such as walrus and polar bears are also being put at risk, he added.
In light of the "sobering" data, environmentalists are calling on the UK government to up their climate commitments at the COP26 global conference in Glasgow next year.
Speaking from the edge of the sea ice, on board the Greenpeace Ship Arctic Sunrise, Greenpeace campaigner Laura Meller urged officials to pledge to protect "at least 30% of our oceans by 2030".
Body of well-known paraglider found in US mountains – weeks after he went missing | UK News
A well-known paraglider has been found dead in the mountains of Nevada in the US, nearly a month after he went missing.
The body of James "Kiwi" Johnston – who disappeared on 23 August – was found under a tree in the Fish Creek mountains of Eureka County after a passerby noticed a parachute on Wednesday.
Police said the New Zealand paraglider died of multiple injuries from a high-elevation fall, and his family said they were "relieved" that he is believed to have died instantly.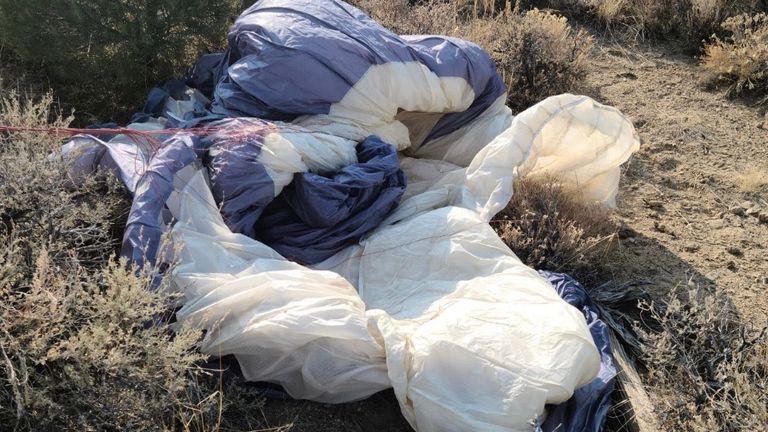 His death was ruled an accident, with no foul play suspected.
A search went on for almost a week after Mr Johnston's disappearance, but it was suspended on 29 August.
Search and rescue teams discovered his body on Friday after his parachute was recovered.
A GoFundMe page for the missing paraglider raised $97,150 (£50,525) for the resources to find him and "bring him home".
Mr Johnston, a paraglider with 30 years' experience, lived in Wyoming and more recently New Orleans in between his flying adventures.
After his body was recovered, a statement from his family said: "This journey and search for our man has been enlightening in so many abstract and glorious ways.
"Today was the culmination of four weeks hard work and dedication, we were finally blessed to see where James came to rest.
"After seeing his equipment combined with knowledgeable opinion we are relieved to believe that James died instantly.
"Although the search to recover him took weeks, it is comforting to know that he did not suffer and was not waiting for us to show to save him."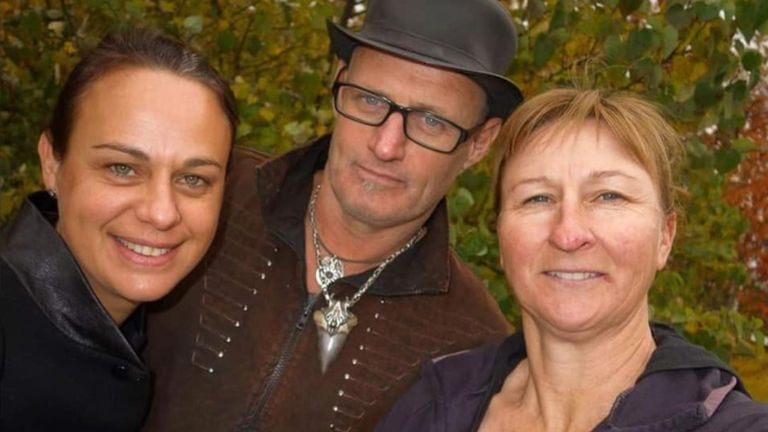 A day earlier, his family posted about his chute being located.
"The glider was found billowing in the wind 10 to 15 miles from the road by passersby," the post says.
"It's in an area that has been heavily searched… We will be in touch with an update as soon as we have one."
The latest post thanked everyone involved in the search for Mr Johnston: "We cannot thank you enough for your ingenious efforts, the combined intellect and mastery of the team behind the search who formulated possibilities against all odds, was extraordinary.
"The number of people who showed up who never met James, or knew someone that knew James, and the extended community that was affected by his life in some way was powerful to witness."
TikTok: Deal to prevent app from being banned in the US is plunged into peril | Science & Tech News
A deal to prevent TikTok from being banned in the US has been plunged into peril.
The Chinese company ByteDance had reached an agreement with Oracle and Walmart that was designed to allay national security concerns, but Global Times, a newspaper backed by the Chinese state, has suggested Beijing is unlikely to give its approval.
Under the plans, a new US subsidiary would be tasked with running TikTok, a video streaming app that is immensely popular with teenagers.
But the newspaper's editorial denounced a requirement that four of the five board seats of this company must be held by Americans, with only one reserved for a Chinese national.
"It is clear that these [terms] extensively show Washington's bullying style and hooligan logic. They hurt China's national security, interests and dignity," the article warned.
Another paragraph added: "If the reorganisation of TikTok under US manipulation becomes a model, it means once any successful Chinese company expands its business to the US and becomes competitive, it will be targeted by the US and turned into a US-controlled company via trickery and coercion."
This isn't the only threat to the TikTok deal, which requires approval from regulators in both Beijing and Washington.
While ByteDance says it will continue to own 80% of the TikTok Global subsidiary, Oracle has said that the Chinese company won't have a direct stake in the business.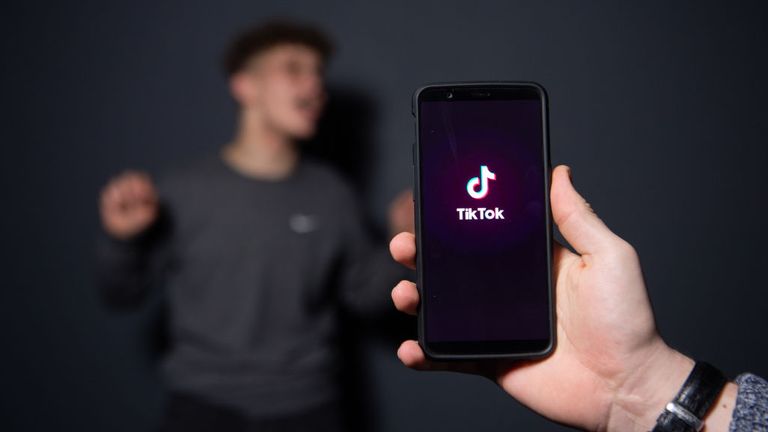 US President Donald Trump has said that he won't approve the deal unless he is satisfied that Oracle and Walmart have "total control" over TikTok – and warned he is prepared to scrap it.
"If we can save it, we'll save it, and if we can't we'll cut if off," he told reporters. "We have to have total security. That's the only thing, very important, we have to have total security."
The US Commerce Department had proposed to ban all downloads of the TikTok app in the US from last Sunday, but this measure was delayed by one week to give the companies time to finalise the deal.