Man walking in NYC hit by fallen piece of fire escape dies
NEW YORK –  A man hit by a piece of fire escape that had fallen from a New York City building has died.
Police say 58-year-old Richard Marchhart died Saturday from a skull fracture he sustained when he was hit by the debris Friday.
Police say the Garden City man was walking on Broadway in Manhattan's SoHo neighborhood when a piece of the building's metal fire escape hit him.
A 24-year-old woman who also was hit by the debris was hospitalized in stable condition.
Officials say a worker was inspecting the fire escape seven stories up on a ladder when a piece of it broke off and fell.
Police and the city Buildings Department are investigating.
New electric car battery can charge in five minutes | Science & Tech News
A new electric car battery that can be fully charged in five minutes has been manufactured for the first time on a normal production line in China, based on designs by Israeli company StoreDot.
The breakthrough could address a significant concern for electric car drivers – the fear of running out of power during a journey, marooning the vehicle for a couple of hours while it charges.
"A five-minute charging lithium-ion battery was considered to be impossible," said StoreDot's chief executive, Dr Doron Myersdorf.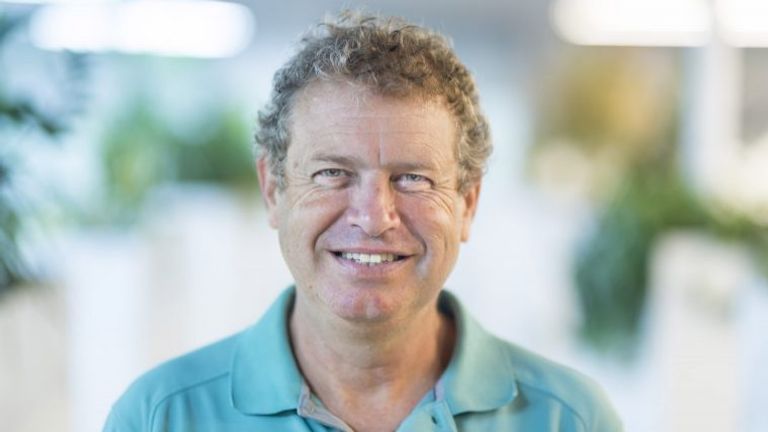 "But we are not releasing a lab prototype, we are releasing engineering samples from a mass production line. This demonstrates that it is feasible and commercially ready," Dr Myersdorf added.
The company produced 1,000 sample batteries with its manufacturing partner Eve Energy in China.
These samples, which are compliant with Li-ion battery certifications, were manufactured on a normal construction line and will be used to showcase the company's technology to other companies.
So-called "range anxiety" is the "number one barrier to the adoption of electric vehicles", said Dr Myersdorf.
Fast charging lithium-ion (Li-ion) batteries is a significant problem for electronics manufacturers and developers, and companies from Samsung to Daimler have invested in StoreDot.
The company's new batteries are designed differently to standard Li-ion ones, replacing the graphite with semiconductor nanoparticles based on germanium – though they hope to move to silicon in the future.
Because the speed of the charge is based on the battery rather than the charging point, StoreDot's invention could have a significant impact on the adoption of electric vehicles, which are facing a bottleneck in countries such as the UK that have limited charging stations.
There are more than 30,000 points currently in the UK in over 11,000 locations, and around 10,000 charge points were added in 2019 alone.
But research by Deloitte suggests the UK will need to spend £1.6bn on 28,000 more public points for the estimated seven million EVs that will be on the road by 2030.
In 2019, there were 37,850 BEVs (Battery Electric Vehicles) registered in the UK – up 144% on the previous year, however they still only account for 1.6% of the market.
Hybrid electric vehicles – combing an electric motor with a petrol or diesel engine – are currently more popular, making up 4.2% of the market share, but they are set to be phased out along with petrol and diesel cars by 2035.
Priyanka Chopra Jonas: 'I want to get South Asian stories influxed into Hollywood' | Ents & Arts News
Priyanka Chopra Jonas has told Sky News she is determined to get South Asian stories "influxed" into Hollywood.
The actress and activist spoke about representation on the big screen ahead of the release of her new film, The White Tiger, which is based on the 2008 Man Booker Prize-winning novel by Aravind Adiga.
It tells the story of Balram Halwai (played by newcomer Adarsh Gourav), who narrates his humorous but dark rise from poor villager to successful entrepreneur in modern India.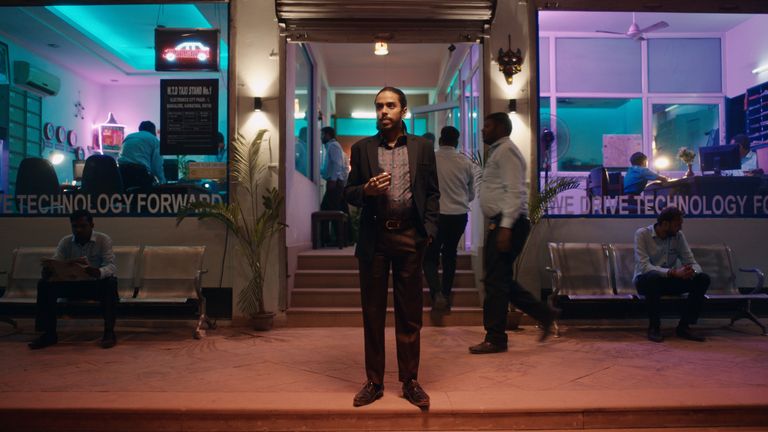 Reviews ahead of the film's release have been strong, and it has been touted as a possible outside contender for the Oscars.
Following Balram's journey to becoming a driver for a wealthy couple, Ashok (Rajkummar Rao) and Pinky (Chopra Jonas) who have returned to India from the US, it highlights the huge gap in the country's class system.
Priyanka Chopra Jonas, who stars in The White Tiger, wants to see more South Asian stories in Hollywood.

Chopra Jonas, who is also an executive producer on the film, says it is the kind of story we need to see more of on screen.
"I chased after this movie, actually, I read about it on Twitter," she tells Sky News. "I had read this book about a decade ago. I was very excited and profoundly moved by it so when I read about the fact that it was being made by Netflix, I got my agents to call the producers and offered my services.
"Pinky as a part has really developed in the movie but I really wanted to be an EP (executive producer) on this to offer my support. And my belief is to be able to get South Asian stories influxed into Hollywood.
"We don't see enough representation in global entertainment, considering we're one fifth of the world's population. So I was very, very excited to offer my support to this movie."
In the film, Balram makes himself indispensable to Ashok and Pinky, the will to serve ingrained deep within – but when an act of betrayal makes him really start to see the unequal system for what it is, he becomes determined to rise up, whatever the cost.
Chopra Jonas, a former Miss World who won the contest in 2000, is one of India's biggest stars. She says she hopes the story will make people who watch the film think about privilege.
"I think that it's a movie of self-reflection for the privileged to think about the rest of the world that lives in a completely different circumstance," she said.
:: Subscribe to the Backstage podcast on Apple Podcasts, Google Podcasts, Spotify, Spreaker
One viewer who is already a fan of the film is her husband, singer Nick Jonas. The couple married in a lavish ceremony in Jodhpur, Rajasthan, in 2018.
After seeing a preview, Jonas posted on Instagram to say the film was "unreal" and his wife's performance "exceptional".
Asked if her husband is her biggest supporter, Chopra Jonas said: "Well, I would like to believe that family does that for each other. He does love this film, though. He's a very big fan of the movie, I have to say."
The White Tiger is out on Netflix from 22 January
Melania Trump says 'violence is never the answer' in White House farewell speech | Trump News
First Lady Melania Trump has advised Americans that "violence is never the answer" in her White House farewell speech.
Mrs Trump said it had been "the greatest honour of my life to serve as first lady of the United States" and paid tribute to the military, law enforcement workers and those on the frontline of the pandemic.
She also urged Americans to follow her "Be Best" initiative – a signature issue during her four years as first lady.
Mrs Trump said: "Be passionate in everything you do but always remember that violence is never the answer and will never be justified."
Biden Inauguration: Watch and follow events on Sky News from 1pm, with the ceremony starting at 4pm
She added: "As the world continues to confront the COVID-19 pandemic I thank all of the nurses, doctors, health care workers, manufacturing workers, truck drivers and so many others who are working to save lives."
Coronavirus deaths are rising in nearly two-thirds of American states as a winter surge pushes the overall toll toward 400,000 amid warnings that a new, highly contagious variant is taking hold.
"I ask all Americans to use caution and common sense to protect the vulnerable as millions of vaccines are now available," Mrs Trump added.
There was no mention of the incoming Biden administration in the message and Mrs Trump has reportedly not invited future first lady Jill Biden for a walk through of the private living quarters, what has become a tradition in transitions of power.
Her husband has already announced he will not attend the inauguration on Wednesday – he's the first outgoing president to skip the ceremony in 152 years – and will depart for Florida hours before Joe Biden's swearing-in.
Mrs Trump's message was posted on the @FLOTUS Twitter account. The president was suspended from mainstream social media sites after a pro-Trump mob stormed Capitol Hill, leading to violence which left five people dead.
The first lady ended her video by calling on Americans to unite: "In all circumstances, I ask every American to be an ambassador of Be Best. To focus on what unites us. To rise above what divides us.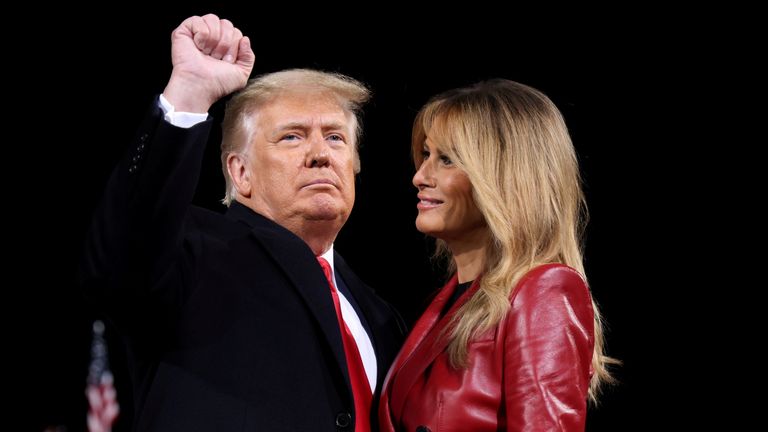 "To always choose love over hatred, peace over violence, and others before yourself.
"Together, as one national family, we can continue to be the light of hope for future generations and carry on America's legacy of raising our nation to greater heights through our spirit of courage, goodness and faith.
"No words can express the depth of my gratitude for the privilege of having served as your First Lady. To all the people of this country: You will be in my heart forever. Thank you. God bless you, and God bless the United States of America."