Four dead after Russian church shooting

Four people have been killed after a gunman opened fire on people leaving a church service in Russia's Dagestan region.
Russian news agency Tass reported that the gunman died after killing four worshippers and wounding four others in an attack in the town on Kizlyar.
Tass quoted Kizlyar's mayor, Alexander Shuvalov, on the number of people killed and injured in the attack.
"Four people were killed. The shooter was shot dead. Two police officers and a woman were wounded," said Mayor Shuvalov.
The gunman targeted worshippers at a Russian Orthodox church in the mainly Muslim region, although no motive has been established yet.
According to Interfax, the shooter has been identified as a local man in his early 20s.
Dagestan is a predominantly Muslim region of the Caucasus, located between the Black and Caspian seas.
It has been the scene of an Islamist insurgency following separatist wars in the neighbouring Chechnya.
More follows…
Forrest Gump author Winston Groom dies aged 77 | US News
Tributes have been paid to Forrest Gump author Winston Groom, who has died aged 77.
Groom's novel about a slow-witted but kind-hearted man from Alabama was adapted into a Hollywood film in 1994.
Tom Hanks won an Academy Award for his portrayal of Gump, and the film itself won six other Oscars – including best picture – after grossing more than $683m (£527m) at the global box office.
It became a cultural sensation and in 2011 was selected for preservation in the US National Film Registry.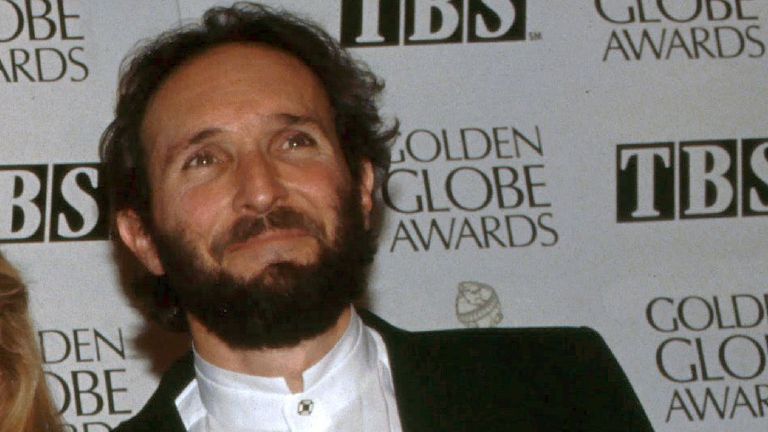 Groom's death was confirmed by Alabama governor Kay Ivey.
She said: "Saddened to learn that Alabama has lost one of our most gifted writers."
"While he will be remembered for creating Forrest Gump, Winston Groom was a talented journalist and noted author of American history.
"Our hearts & prayers are extended to his family."
Groom graduated from the University of Alabama in 1965 before a spell in the US army, which included a tour of duty in the Vietnam War.
In its tribute, the university called him "one of our legends".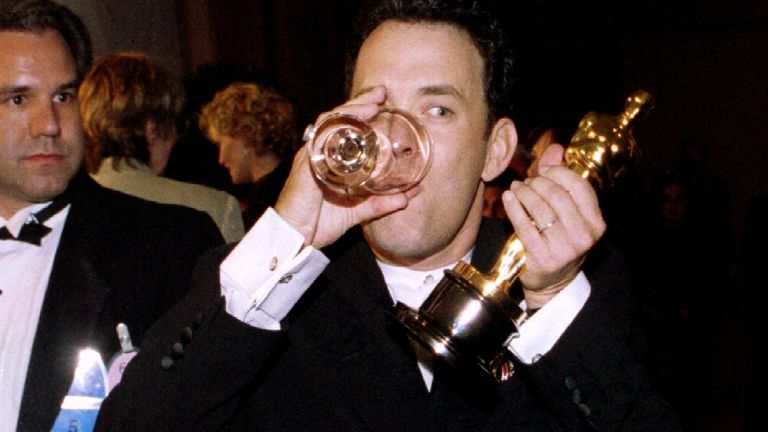 Following the success of Forrest Gump, Groom wrote a follow-up, 1995's Gump and Co.
Groom, a former journalist, also wrote non-fiction on a range of subjects, including the American Civil War.
Brad Pitt and Jennifer Aniston reunite on screen in read through of Fast Times at Ridgemont High | Ents & Arts News
Former Hollywood couple Brad Pitt and Jennifer Aniston have been reunited on screen in a racy read through of 1982 teen movie Fast Times at Ridgemont High.
Performing together via Zoom, Pitt, 56, and Aniston, 51, took on the roles of amorous high school students Brad Hamilton and Linda Barrett.
The reading – which was packed to the gills with A-list stars – was set up to support charities Core and Reform Alliance in their efforts to alleviate the impact of the coronavirus pandemic.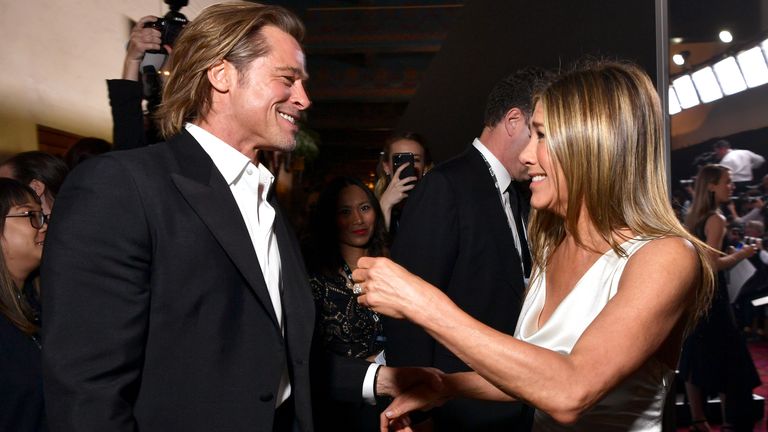 Their X-rated scene kicked off with Aniston's line: "Hi Brad. You know how cute I always thought you were. I think you're so sexy. Would you come to me?"
In the film it's part of a day-dream scenario, where Brad is imagining Linda making a move on him.
The narrator, played by Morgan Freeman, then came in to describe the scene: "He walks to Linda. She reaches out and grabs him for a kiss, pulling him close. Then she pushes him away so he can watch as she carefully unstraps the top of bathing suit.
"The incredible Linda Barrett's breasts fall loose, lord have mercy. She takes Brad's hands and places them on her as she begins unbuttoning his shirt. They're just about to fall into passionate lovemaking when…"
Throughout the scene, Pitt – who is wearing a green T-shirt and wearing his long blonde hair loose around his face – is holding back laughter.
Looking down at his script, at the point his character is interrupted during an intimate moment in the bathroom, he allowed himself a chuckle.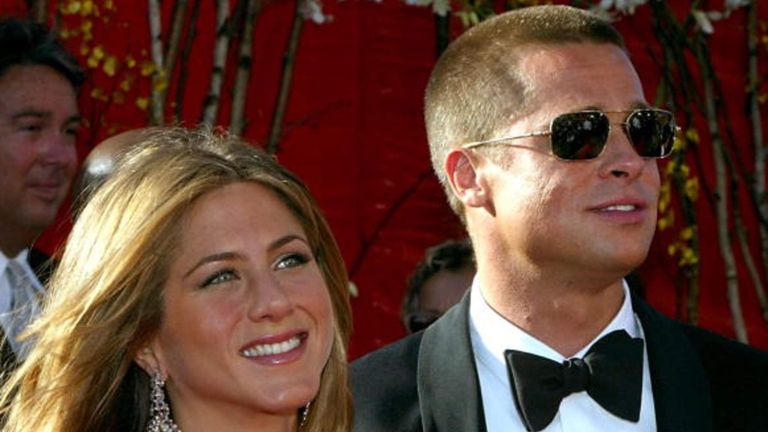 Fellow cast members including Julia Roberts, Matthew McConaughey, John Legend and Sean Penn also giggle throughout.
Always the professional, Aniston, wearing aviator-style glasses and a strappy summer top, remains straight faced throughout, committing to the part whole-heartedly.
Actors Judge Reinhold and Phoebe Cates originally played the roles in the Californian coming-of-age drama.
Henry Golding, Shia LaBeouf, Jimmy Kimmel and Ray Liotta also took part in the reading, along with host Dane Cook.
Despite a very public break up, Pitt and Aniston have rekindled their friendship over recent years and were pictured together in January 2020 at the Screen Actors Guild Awards.
:: Subscribe to the Backstage podcast on Apple Podcasts, Google Podcasts, Spotify, Spreaker
Both took home an award on the night (Pitt for Once Upon A Time In Hollywood and Aniston for The Morning Show) but all eyes were on the couple's backstage meet-up where they embraced and chatted.
Pitt was married to Aniston from 2000 to 2005, before an acrimonious split after which he got together with Angelina Jolie.
Jolie and Pitt, who have six children together, finally married in 2014, but broke up two years later. Their divorce was finalised in 2019.
Aniston married Justin Theroux (cousin of British documentary maker Louis) in 2015, but they separated two years later.
TikTok downloads to be blocked in US within days | Science & Tech News

People in the US will be banned from downloading TikTok from this Sunday.
The US Commerce Department said that starting 20 September, Americans will not be able to get the popular video-sharing app.
The ban will also cover the messaging app WeChat.
President Donald Trump could still withdraw the ban before Sunday evening if a deal is done between TikTok's Chinese owners ByteDance and US technology giant Oracle.
The two firms are in talks to create a new company, TikTok Global, that aims to address the White House's concerns about the security of its users' data.
A statement from the department said: "The Chinese Communist Party (CCP) has demonstrated the means and motives to use these apps to threaten the national security, foreign policy, and the economy of the US.
"Today's announced prohibitions, when combined, protect users in the US by eliminating access to these applications and significantly reducing their functionality."
It went on: "While the threats posed by WeChat and TikTok are not identical, they are similar. Each collects vast swaths of data from users, including network activity, location data, and browsing and search histories.
"Each is an active participant in China's civil-military fusion and is subject to mandatory cooperation with the intelligence services of the CCP.
"This combination results in the use of WeChat and TikTok creating unacceptable risks to our national security."
Bytedance and Oracle have submitted a proposal for a deal in which TikTok would become a separate US company with with an American board.
There would also be a security committee – the head of which would need government security clearance.