Romney, seeking US Senate seat, calls for action against mass shootings
Just hours after announcing plans to run for a U.S. Senate seat in Utah, former Republican presidential nominee Mitt Romney took the stage Friday night in Provo to draw attention to a matter clear across the country: this week's massacre in Florida.
"I think we can't just sit and wait and hope for things to get better," Romney said, according to the Salt Lake Tribune. "It is wrong and unacceptable for children in our schools to fear for their lives."
Romney called for preventive measures, such as strengthening the FBI database for firearm background checks and enhancing school security with police patrols and intervention teams, as steps states should consider to prevent such tragedies.
Romney is considered the heavy favorite to replace the retiring Orrin Hatch.
After losing the 2012 presidential race, the former Massachusetts governor moved to Utah, where he has deep roots from his time at Brigham Young University and his role in repairing the image of the scandal-plagued 2002 Winter Olympics in Salt Lake City.
Romney briefly outlined his platform for his campaign in a video message posted to Twitter, where he touched on immigration, fiscal responsibility and took what seemed to be a jab at President Donald Trump.
"Utah has a lot to teach the politicians in Washington," Romney says in the video. "Utah has balanced its budgets. Washington is buried in debt. Utah exports more abroad than it imports. Washington has that backwards. Utah welcomes legal immigrants from around the world. Washington sends immigrants a message of exclusion."
Romney's announcement didn't come as much of a surprise, but it was delayed after Wednesday's shooting in Parkland, Fla.
The Associated Press contributed to this story. 
India: Head of 'world's largest family' Ziona Chana dies – leaving behind 39 wives and 94 children | World News

A man said to be the head of the world's largest family has died in northeastern India.
Ziona Chana had 39 wives, 94 children and 33 grandchildren – all of whom lived together in a four-storey pink house with about 100 rooms in Baktawng in Mizoram state.
The 76-year-old was the leader of a local Christian sect, named Chana, founded by his father in 1942 and with a current membership of hundreds of families.
Ziona married his first wife when he was 17 and claimed he once married 10 women in a year.
They shared a dormitory near his private bedroom and locals said he liked to have seven or eight of them by his side at all times.
The chief minister of Mizoram confirmed his death on Twitter, saying the village of Baktawng had become a "major tourist attraction" because of the family.
With a total of 167 members, the family is the world's largest, according to local media, although this depends on whether you count Mr Chana's grandchildren.
In a 2011 interview with Reuters, Ziona said: "I am ready to expand my family and willing to go to any extent to marry.
"I have so many people to care for and look after, and I consider myself a lucky man."
Vladimir Putin: 'Where is the proof' Russia is waging a cyber war against the United States? | World News
Russian leader Vladimir Putin has denied claims his country is waging a cyber war against the United States.
In an exclusive interview with NBC News, the Russian president rebuffed accusations Russian hackers, or the government itself, is using technological warfare against America – as baseless.
He said claims his country was involved in cyber attacks had become "farcical", asking: "Where is the evidence? Where is the proof?"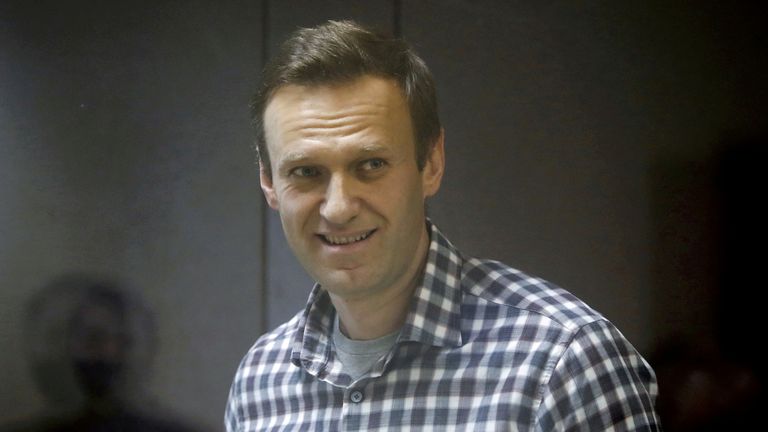 "We have been accused of all kinds of things: election interference, cyber attacks and so on and so forth. And not once, not one time did they bother to produce any kind of evidence or proof," he said.
Evidence has been put forward by US intelligence services of Russian hackers targeting the federal government and meddling in US elections.
Mr Putin also denied ordering the poisoning of Kremlin critic Alexei Navalny.
Pressed on whether he had any involvement, he said: "Look, such decisions in this country are not made by the president."
Russian intelligence services have been accused of poisoning Mr Navalny, who survived the incident but now remains in a Russian prison.
Asked whether the former opposition leader would make it out of prison alive, Mr Putin said: "He will not be treated any worse than anybody else."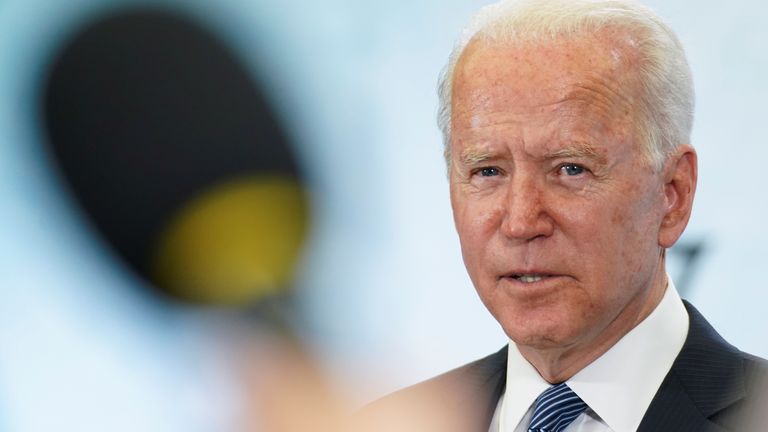 Mr Putin's comments come just two days before he and Joe Biden are due to sit down for talks in Geneva on Wednesday.
The US president will be fresh from his meeting with NATO leaders, who have signalled that Russia remains a security risk to Western allies.
In his interview with NBC, Mr Putin said Russia would be willing to engage with other countries including the US and would value "predictability and stability".
The Russian president has made no secret that he supported Mr Biden's predecessor Donald Trump, who he called "extraordinary" and "talented".
Mr Putin and Mr Biden have had somewhat more rocky relations, with the current US president agreeing when asked whether he thought the Russian president was a killer.
When this was put to Mr Putin, he replied: "Over my tenure, I've gotten used to attacks from all kinds of angles. And none of it surprises me."
Finke Desert Race crash: Spectator killed and two injured at Australian off-road event | World News

A man has died and two others have been injured after a car crashed into spectators during a race in Australia.
The car, which was taking part in the 285-mile (460km) Finke Desert Race, struck a group of people around 22 miles (35km) from the finish.
A 60-year-old man died at the scene.
A man in his 50s was seriously injured and taken to Alice Springs Hospital, while the driver, a woman in her 50s, suffered minor injuries, Northern Territory police confirmed.
Police have issued an appeal for information as they continue to investigate the circumstances.
Motorsport Australia issued a statement calling it "tragic news" and offering "sympathies to the families, friends and all those impacted".
The governing body also said it would begin its own investigation and provide counselling to all competitors, officials and people associated with the race.
The track is described on its website as having a "reputation for being one of the most difficult off-road courses in one of the most remote places in the world".
The two-day off-road, multi-terrain race for motorcycles, cars, buggies and quads through desert country between Alice Springs and the town of Aputula, also known as Finke, takes place every June.
The car section of the race has now been cancelled.