FBI boss faces calls to resign over missed warning
The FBI's director is facing calls to resign over its failure to investigate a warning about Florida gunman Nikolas Cruz, six weeks before the school massacre in which 17 people were killed.
A person close to Cruz called the FBI with information on 5 January that should have been deemed a "potential threat to life" but was not passed on, the agency said.
"The caller provided information about Cruz's gun ownership, desire to kill people, erratic behaviour, and disturbing social media posts, as well as the potential of him conducting a school shooting," the FBI said.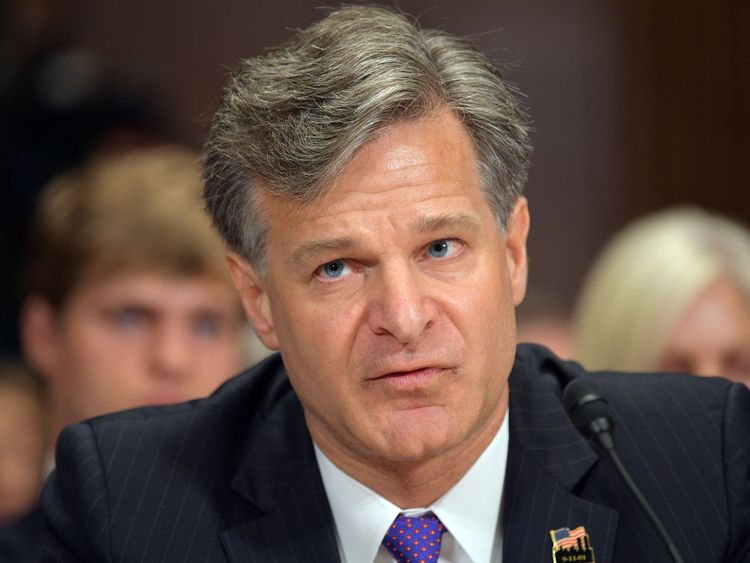 Florida Governor Rick Scott said the FBI's failure to take action was "unacceptable" and called for its director Christopher Wray to step down.
"Seventeen innocent people are dead and acknowledging a mistake isn't going to cut it," Governor Scott said.
"An apology will never bring these 17 Floridians back to life or comfort the families who are in pain."
Mr Wray said: "We have spoken with victims and families, and deeply regret the additional pain this causes all those affected by this horrific tragedy."
:: Pictured: 17 victims gunned down in school massacre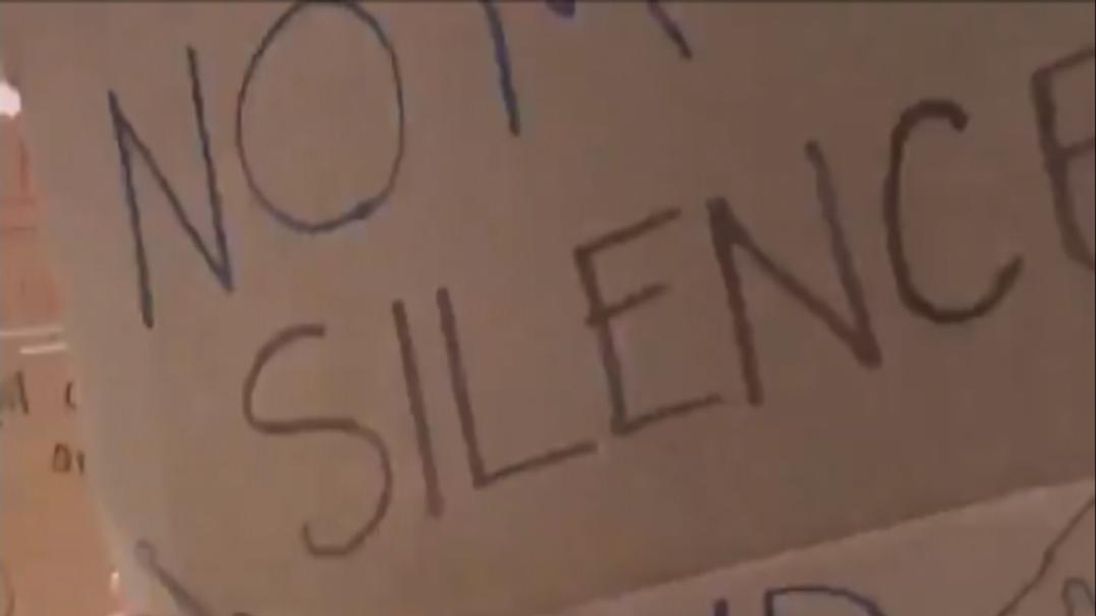 US Attorney General Jeff Sessions has ordered a review into the FBI's procedures, saying it was clear "warning signs" were missed.
It comes after Ben Bennight said he told the FBI in September about a comment on YouTube under Cruz's name which read: "I'm going to be a professional school shooter."
Funerals were held on Friday for two teenagers killed in the Valentine's Day shooting at Marjory Stoneman Douglas High School in Parkland.
Mourners broke down in tears as services were held for 14-year-old Alyssa Alhadeff and Meadow Pollack, 18.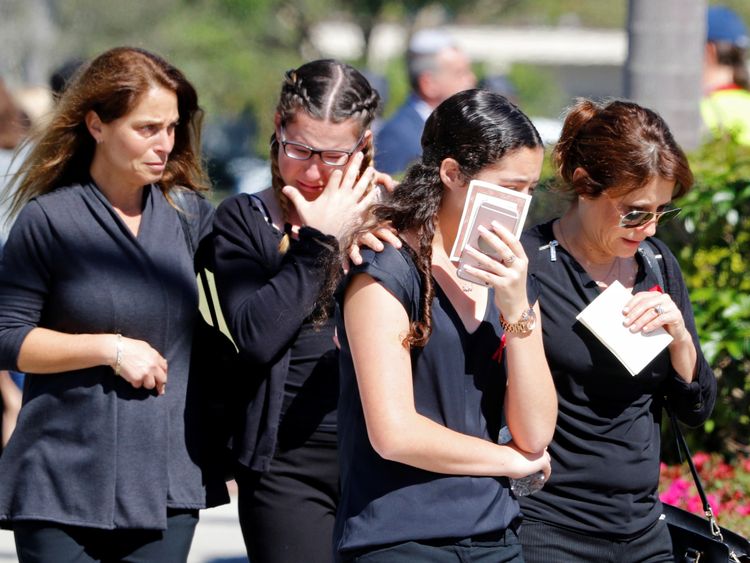 The grief and anger of Meadow's father Andrew Pollack boiled over at her funeral as he yelled: "You killed my kid!"
"My kid is dead," he said.
"This is just unimaginable that I will never see my princess again."
Donald Trump said on Friday he was travelling to Florida amid calls from survivors for action to tackle gun violence.
The US president tweeted: "I will be leaving for Florida today to meet with some of the bravest people on Earth – but people whose lives have been totally shattered."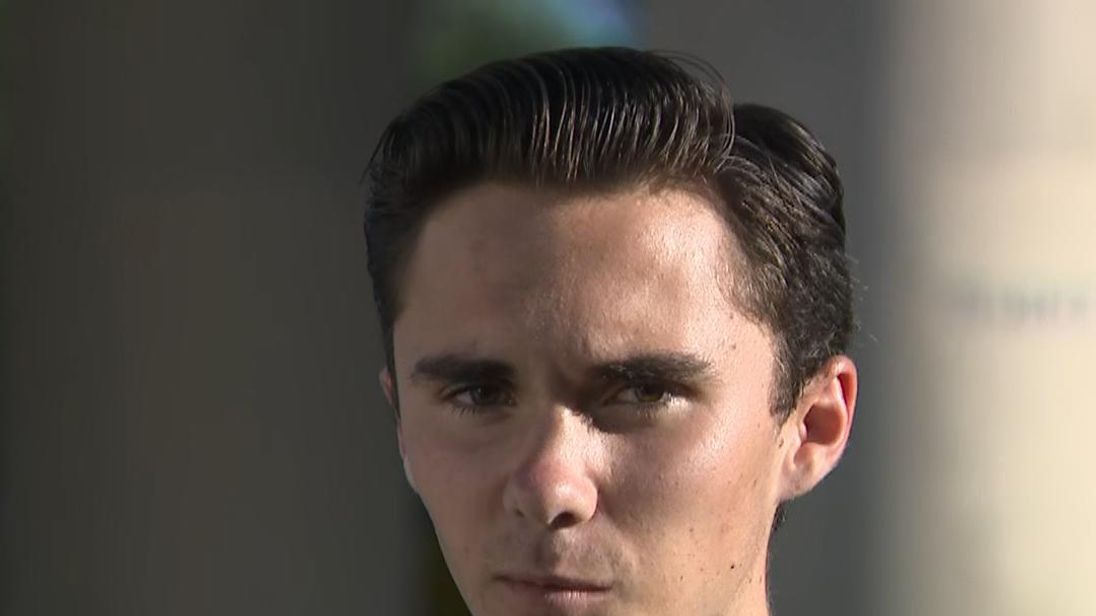 In a direct message to Mr Trump, student David Hogg, who survived the massacre, told Sky News: "Don't let this be another mass shooting. This is an event that needs to be a turning point and it's an event nobody should have to go through.
"You can make as many promises as you want. But promises without action are simply lies."
Cruz, who admitted to police that he carried out the shootings, reportedly said he heard voices in his head telling him how to carry out the massacre.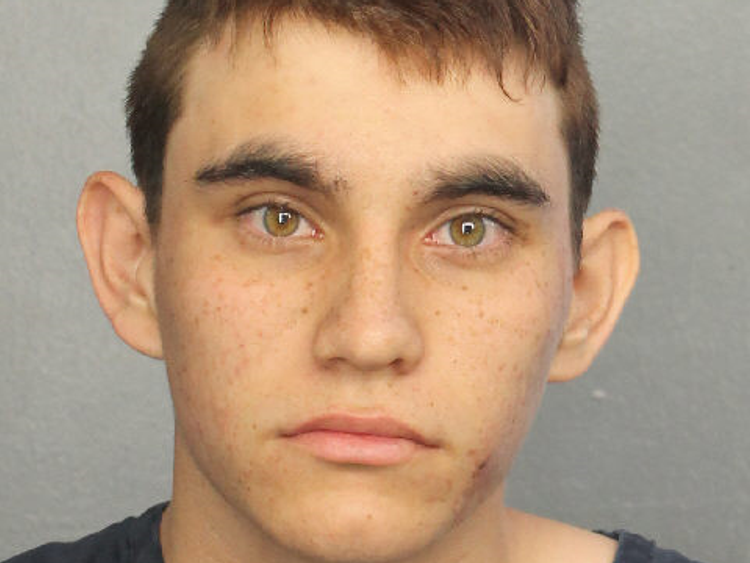 The voices were described as "demons" by police sources, according to ABC News.
It was also reported that Cruz, who is in custody over the killings, "excelled" in an air-rifle marksmanship programme supported by funding from the National Rifle Association Foundation.
The grant was part of a multi-million dollar effort by the pro-gun group to support youth shooting clubs.
Seven people remain in hospital following America's second deadliest ever school shooting.
Parliament's email system less secure than Gmail, says MP 'hit by Chinese psy-op emails' | World News
A senior MP says parliament's email system is less secure than Google's Gmail as he claimed to have been the victim of Chinese "psy-ops".
Tom Tugendhat, chairman of the foreign affairs committee, called on the government to do more to defend democracy and freedom of speech.
The MP is one of seven British parliamentarians sanctioned by China in retaliation for British measures imposed over human rights abuses in Xinjiang province. They have all spoken out about the treatment of Uighurs and Hongkongers.
#IPAC 🇬🇧 member @timloughton MP secures debate on Chinese government sanctions on UK citizens, says sanctions are a "badge of honour" for speaking out on Uyghur abuses.

"We sanctioned parliamentarians have been fortified to call out the abuses of this totalitarian government." pic.twitter.com/WUE9F8dGsz

— Inter-Parliamentary Alliance on China (@ipacglobal) April 13, 2021
Mr Tugendhat claims to have been targeted by Chinese "psy-ops" – psychological operations – including fake emails tendering his resignation to fellow MPs.
He said: "I was told by friends at GCHQ – not formally, I admit – that I was better off sticking to Gmail rather than using the parliamentary system because it was more secure.
"Frankly, that tells you the level of security and the priority we are giving to democracy in the United Kingdom."
Parliamentary officials said Westminster's email system offered significantly greater protection than external providers.
The National Cyber Security Centre (NCSC), whose experts work with the Parliamentary Digital Service, said MPs should continue to rely on it.
An urgent question on China was granted in the Commons on Tuesday after Mr Tugendhat, plus four other MPs, two peers, a barrister and an academic, were sanctioned in March, including being banned from China and Hong Kong.
Conservative former minister Tim Loughton is one of the MPs and said the sanctions by China are "laughable".
"To be sanctioned by a totalitarian regime is not only deeply ironic and laughable, but it is an abuse of parliamentary privilege of this House by a foreign regime," he said.
'Genocide' taking place in China

Foreign Office Minister Nigel Adams, who wasn't sanctioned, said the government "stands in complete solidarity with those sanctioned by China".
He added that the government will not allow the sanctions to "distract attention from the gross human rights violations" taking place in China.
However, shadow Foreign Office minister Stephen Kinnock accused the government of "rank hypocrisy" and asked why Foreign Secretary Dominic Raab "says one thing in public and something else together in private".
"It is clear that the government has no strategy on China at home and no strategy on China abroad," he added as he called for an audit of "every aspect of the UK-China relationships".
Chinese ambassador 'summoned' over sanctions

Mr Adams said the "reality" is the UK has always wanted a "mature, positive relationship with China" based on "mutual respect and trust".
"There's still considerable scope for constructive engagement and co-operation but we will not sacrifice our values or our security," he added.
Conservative MPs Iain Duncan Smith, Mr Tugendhat, Tim Loughton and Nusrat Ghani were all sanctioned, as well as Labour's Baroness Helena Kennedy, barrister Geoffrey Nice and academic Jo Smith Finley.
Iran set to enrich uranium to highest level ever – after 'attack' at nuclear facility blamed on Israel | World News
Iran says it will increase its enrichment of uranium to 60% purity – its highest figure ever – bringing it closer to the levels needed for a nuclear weapon.
It comes after an "attack" at the Natanz nuclear facility in the country which Iran has blamed on Israel as an act of sabotage.
France says it is co-ordinating a response to Iran's latest move with world powers, adding that it was a "serious" development.
Sunday's incident at Natanz was initially described by Iran as a blackout in the electrical grid feeding above-ground workshops and underground enrichment halls, but later officials called it an attack.
Israel is suspected of carrying out the assault that damaged centrifuges, though it has not claimed it.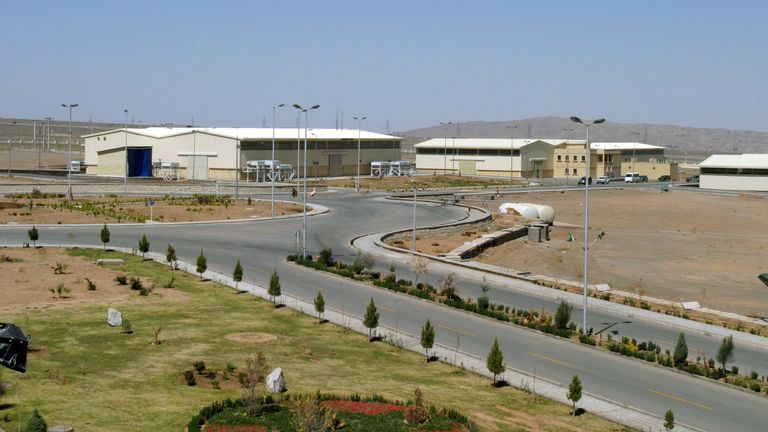 News of Tehran's intent to increase the purity of nuclear material comes as the Biden administration looks to revive the 2015 deal which limited Iran's ability to create enriched uranium.
The US president's predecessor Donald Trump abandoned the deal three years ago.
Iran expects to produce uranium enriched to 60% purity next week, said Kazem Gharibabadi, its ambassador to the UN nuclear watchdog, the International Atomic Energy Agency.
Also, Iran's chief nuclear negotiator, Abbas Araqchi, said his nation would activate 1,000 advanced centrifuge machines at Natanz, which suffered the explosion on Sunday.
The 2015 Iran deal limited the purity level to which Iran can enrich uranium hexafluoride to at 3.67%.
A level of about 90% is needed for nuclear weapons.
Talks are due to continue in Vienna, Austria, to try and revive the 2015 agreement.
White House Press Secretary Jen Psaki has called the enrichment plan from Iran "provocative", and said it called into question how seriously Tehran was taking the talks.
Discussions between Iran and global powers to revive the deal last week were "constructive".
Iran has said it never sought to obtain or develop nuclear weapons, and that it only wants nuclear technology for civilian purposes like medicine or energy.
Western intelligence services believe Iran had a secret nuclear weapons programme until 2003, although Israel suspects that this it is continuing in some form.
St Vincent: Water supplies running short on Caribbean island hit by volcano eruption | World News
Clean water supplies are running short on the Caribbean island of St Vincent after ash from a volcanic eruption contaminated reservoirs.
The blast from La Soufriere volcano rocked the eastern Caribbean island last week, sending an ash cloud six miles into the air.
Up to 20,000 people had to be evacuated from the island's northern region in the shadow of La Soufriere, with 3,000 more forced to move to 80 government shelters.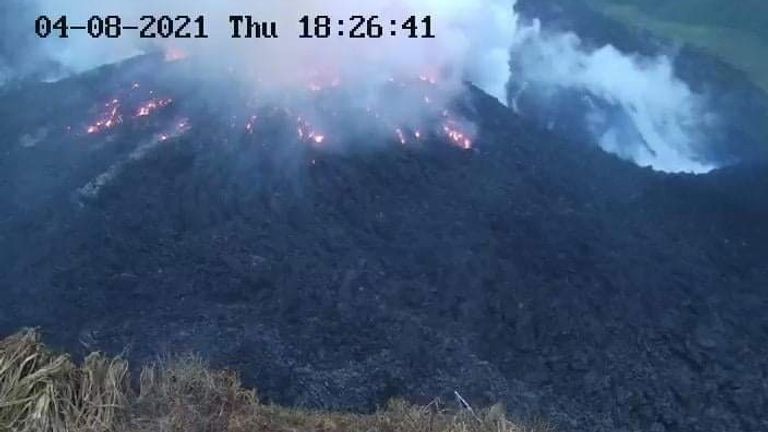 Although no casualties were reported since the first huge blast on Friday, falling ash and pyroclastic flows (fast-moving lava, ash and hot gases) have destroyed crops and contaminated water reservoirs.
Prime Minister Ralph Gonsalves told local NBC Radio he thought the country would need "hundreds of millions of dollars" to recover from the eruption.
He said: "We have to get stuff rolling in to people."
Mr Gonsalves said some people have refused to leave communities closest to the volcano and he urged them to evacuate.
Garth Saunders, water and sewer authority minister, said efforts were under way to move water trucks to the hardest-hit areas but he warned: "What we are providing is a finite amount. We will run out at some point."
The prime minister said people in some shelters need food and water, and he thanked neighbouring nations for shipments of items including cots, respiratory masks and water bottles and tanks.
In addition, the World Bank has given $20m (£14.5m) to the government of St Vincent as part of an interest-free catastrophe financing programme.
Ash rains down on St Vincent after eruption

Adam Billing, a retired police officer who lived and tended to his crops on land near the volcano, said he had more than three acres of plantains, tannias, yams and a variety of fruits, and estimates he lost more than $9,000 (£6,600) worth of crops.
"Everything that (means) livelihood is gone. Everything," said Mr Billing.
The volcano had seen persistent low-level eruption since December and volcanologists say activity could continue for weeks.
Another blast was reported on Tuesday morning, sending a further large plume of ash into the air.
A previous eruption in 1902 killed 1,600 people.