VA Secretary Shulkin to pay back his wife's Europe getaway expenses
Veterans Affairs Secretary David Shulkin said Thursday he would pay back the U.S. government costs related to a trip to Europe for his wife, but will not resign following a critical internal-watchdog report.
Shulkin was the subject of the recent internal investigation that revealed he owed the government more than $4,000 for his wife's trip to Copenhagen and London.
The investigation claimed to have found Shulkin's top aide, Vivieca Wright Simpson, doctoring emails to say her boss was getting "special recognition" in Denmark as a way to justify his wife's taxpayer-funded travel.
"The investigation revealed serious derelictions" by Shulkin and his staff, according to the report, which cited "poor judgment and/or misconduct." The report advised Shulkin to pay back $4,312 to the government.
Shulkin told reporters Thursday that he will follow the advice of the report and pay back any costs associated with his wife's trip, including making a contribution to U.S. treasure equal to the cost of tickets to the prestigious Wimbledon Tennis tournament, The Wall Street Journal reported.
"Everybody is concerned," Shulkin said after appearing before the House Veterans Affairs Committee hearing. "Everybody knows how much work we have to do in the VA. We have to continue the progress."
He added that he has spoken to President Donald Trump about the report's findings and will meet White House officials to discuss the contents of the revelations.
In a testimony in Congress, Shulkin insisted the trip to Europe was necessary but the "optics of this were not good."
Republican Rep. Mike Coffman of Colorado, a member of the committee, scoffed at the explanation, saying "It's not the optics that are not good."
Coffman was among the leading voices calling for Shulkin's ouster from his position. "It's exactly corruption and abuses like this that doesn't help our veterans," the lawmaker tweeted earlier this week, adding that Shulkin "must resign now."
GOP REP CALLS ON VA SECRETARY SHULKIN TO RESIGN OVER EUROPE TRIP EXPENSES
This is not the first time an official in the Trump administration came under fire for unauthorized taxpayer-funded trips. Former health secretary Tom Price was forced to resign in September after questions over his use of private jets for government trips.
The total cost of the 10-day trip in July last year was at least $122,000, the report found. Shulkin reportedly attended meetings in London and Copenhagen concerning veterans' issues.
But the overseas trip also included "significant personal time for sightseeing and other unofficial activities" at taxpayers' expense, including a tour of Westminster Abbey, a cruise on the Thames River, and attending the women's final at Wimbledon tennis tournament with American Venus Williams.
Shulkin defended his wife's presence on his work trip, telling the committee that he and his staff followed all the processes. "Everything was done properly, but I regret any of this is a distraction from what we should be doing and that's the reason I'm following the inspector general's recommendations."
The Associated Press contributed to this report.
House Republicans divided over Capitol riot committee
IE 11 is not supported. For an optimal experience visit our site on another browser.
Rep. Adam Kinzinger became the second Republican to join the select committee hearing on the January 6th Capitol attack alongside Rep. Liz Cheney. House Minority Leader Kevin McCarthy — who pulled all five of his picks after Speaker Nancy Pelosi rejected two — said they were "Pelosi Republicans."July 26, 2021
Former U.S. Senator Barbara Boxer assaulted, robbed in California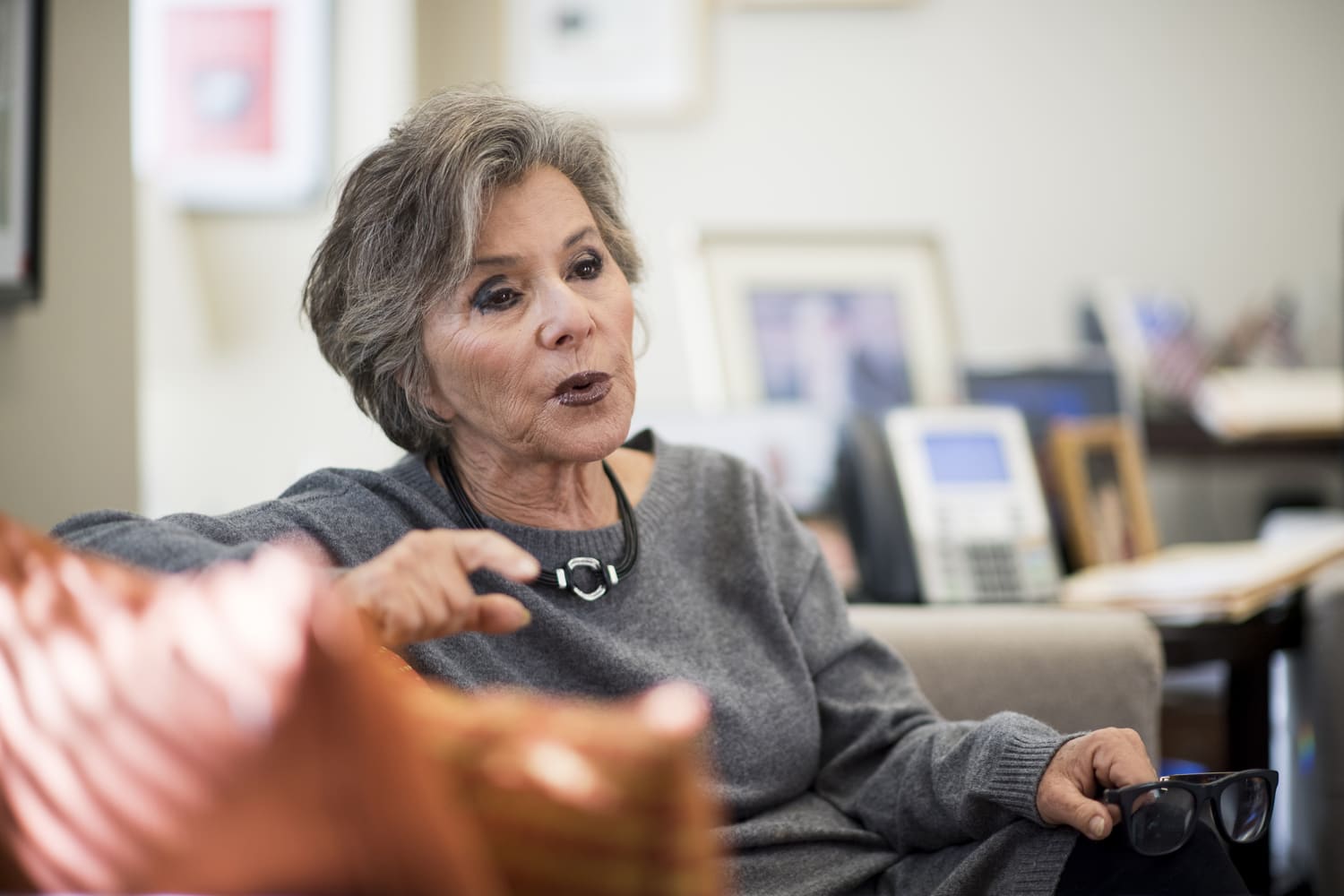 Former U.S. Sen. Barbara Boxer was shoved from behind and robbed of her cellphone in Oakland on Monday, a message from her Twitter account said.
Boxer, 80, was assaulted in the Jack London Square neighborhood.
"The assailant pushed her in the back, stole her cell phone and jumped in a waiting car. She is thankful that she was not seriously injured," the message read.
Oakland police said a strong-arm robbery that occurred on Third Street around 1:15 p.m. is under investigation, but police in a statement did not identify the victim.
Jack London Square — on Oakland's south waterfront, next to Alameda — is an entertainment district about 6 miles from the Oakland Athletics' ballpark.
Boxer, a Democrat, was a U.S. representative for 10 years and then a senator for 24 years, representing California.
Boxer was first elected as a U.S. representative in 1982. She was elected to the Senate in 1992.
She did not seek re-election in 2016.
Woman waving Trump flag drives onto Minn. Capitol grounds, disrupting news conference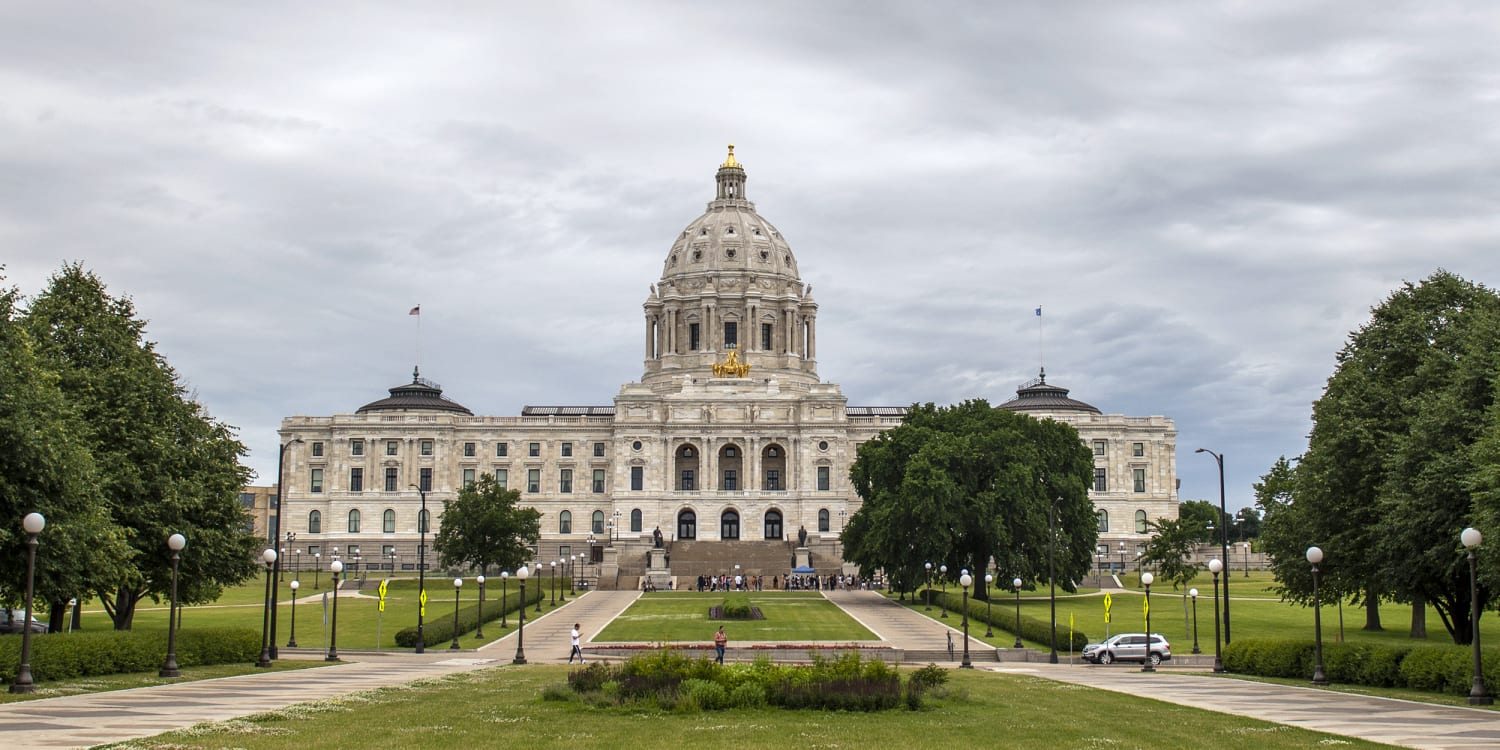 WASHINGTON — A woman waving a Trump flag drove her sport utility vehicle onto Minnesota State Capitol grounds Monday, disrupting a news conference being held by embattled Democratic state Rep. John Thompson.
The woman, Tammi Jeka, 52, fled across the Capitol's south lawn in her SUV before being stopped by state troopers, according to Bruce Gordon, communications director for the Minnesota Department of Public Safety, in a statement to NBC News.
Jeka drove her vehicle on the sidewalk during Thompson's news conference that was being held on the steps of the Capitol. Troopers talked to Jeka and told her leave the area and drive to the roadway so she could be cited. Jeka instead drove on the lawn before driving to the street, said Gordon.
The two troopers were able to take the vehicle's keys, police said. Jeka exited the vehicle on her own, was taken into custody and transported to a hospital where she is being evaluated.
The State Patrol plans to forward the case to the Saint Paul city attorney for consideration of charges, including reckless driving, said Gordon. Jeka could not be reached for comment.
Thompson was holding a press conference with supporters to address calls for his resignation after past allegations of domestic violence surfaced following a recent traffic stop, saying he would not step down.
Thompson did not immediately respond to NBC News' request for comment. In a Facebook post earlier this month, his attorney, Jordan Kushner, said Thompson "challenges the authenticity of the police reports that have been circulated to the press" and "categorically" denies the allegations, which were first reported by the Fox affiliate KMSP.