Oxfam's ex-Haiti chief dismisses sex party allegations as 'absolute nonsense'
The man at the centre of the Oxfam sex scandal has broken his silence, denying allegations he solicited prostitutes or held sex parties while working for the charity.
In a TV interview accompanied by a long open letter, Roland van Hauwermeiren said that much of what was alleged against him was "absolute nonsense".
"Of course I'm not regarded very well by people perhaps who were less professional journalists who allege that Oxfam is an instrument to have sex orgies with the help of upstanding citizens but that's absolute nonsense." Mr van Hauwermeiren told Belgium's VTM television.
Leaks to The Times newspaper, published last week, claimed Mr van Hauwermeiren hosted sex parties and solicited prostitutes while working as Oxfam country director in Haiti following the 2010 earthquake.
According to leaked papers seen by The Times, he was 'allowed to resign' because he and others had admitted using prostitutes.
The newspaper reported that those familiar with the case said they'd seen footage which resembled an orgy and they couldn't rule out that some of the women involved may have been under age.
Attempting to explain his version of events, Mr van Hauwermeiren said he had a relationship with a local Haitian woman but that she was not a prostitute.
"It was clean, just as if I'd met a lady here in Belgium – and I do have a lady friend – and I don't see anything wrong with that. Of course I admit, at that moment, I should have been better and cleverer, knowing that the rumour mill is operating everywhere and I could give cause for suspicion."
"I should have known better, I'm made of flesh and blood, nobody's perfect, but I'm not a pig."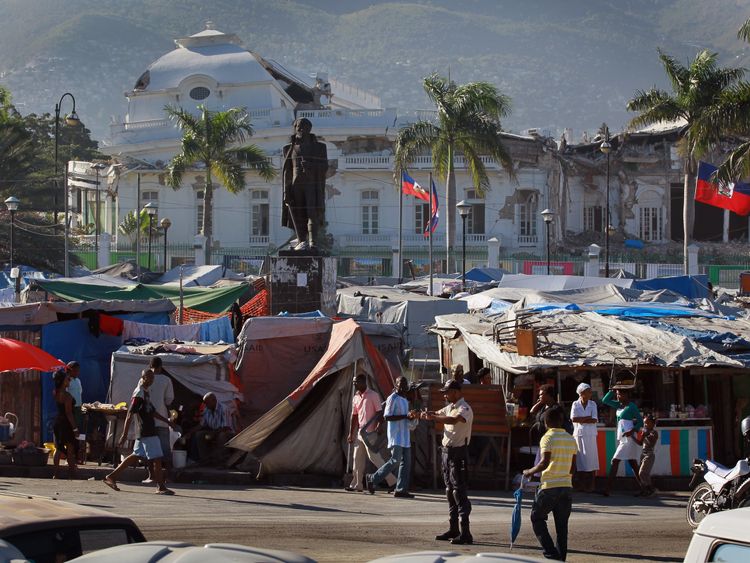 In the open letter he added: "I made mistakes. And I am deeply ashamed. Indeed I admitted to the investigators that I had three times intimate contact in my house. I felt it was a grown, honourable lady, not a victim of the earthquake and not a prostitute.
"I had met her because I supported her younger sister and her mother with diapers and powder milk. I have never given her money.
"The investigators asked about this and I admitted right away. There were also many attempts by men and women to enter my house trying to ask for money for a variety of fake reasons, to ask for a job, or to offer sexual services. I never accepted their advances."
Mr van Hauwermeiren also counters allegations against him relating to his charity assignments in Liberia and Chad as well as Haiti.
On the Liberia deployment, in 2006, he admits being in the company of women he later discovered to be prostitutes but denies any intimacy with them.
"I was indeed witness when two friends of mine took two ladies (afterwards it was discovered they were prostitutes) to a bar, and I danced there with them. I also greeted them afterwards at a nice coming together (not a sex party) with officials, and danced with them and flirted. I had NO contact with prostitutes, nor did I invite them as was suspected at first."
On his deployment to Chad, pointing out it's a conservative Muslim country, he said: "If anybody of ours had invited a prostitute it would have been known by all of us, and there would have been a chance that you would have found him the next morning on the street with a cut throat… Money from the organisation for sex – or for other parties? Complete nonsense."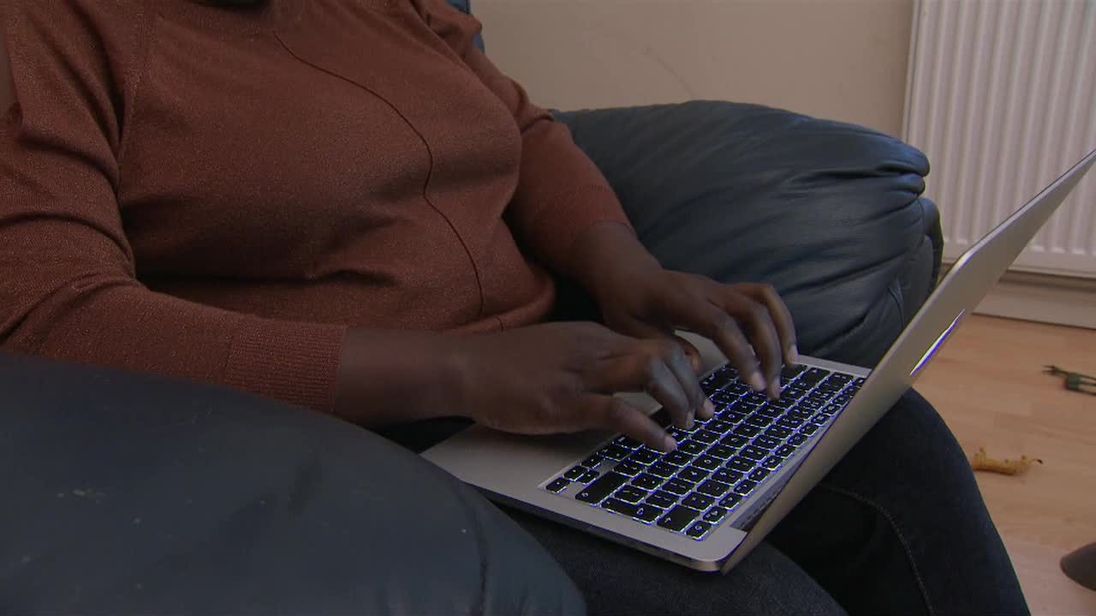 In the open letter he says he was even known as "the terminator" for acting decisively against sexual misconduct.
The tone and content of his letter suggest he has considerable concern over what impact the scandal will have on the charity sector and those it seeks to help.
Commenting on the resignation of Oxfam's deputy director, Penny Lawrence, he said: "She is an honest person with formidable leadership qualities. She even initiated the investigation. She doesn't deserve this."
Mr van Hauwermeiren concludes his letter alleging that he knows the source of the leak to the Times newspaper.
"I was just informed that a British colleague of mine in Liberia was the source of the despicable info. He was fired by me for alcohol abuse and misconduct against staff, long before the current facts. That was Liberia. I indeed also saw him in that bar during those events."
:: Oxfam re-hired man sacked over sex abuse allegations
:: Archbishop Desmond Tutu quits Oxfam role over sex scandal
My Left Foot director: I would cast disabled actor in Daniel Day-Lewis' role if film was made today | Ents & Arts News
The director of My Left Foot has said he would cast a disabled actor in the role that won Daniel Day-Lewis an Oscar if the film was being made today.
Jim Sheridan, a six-time Academy Award nominee, told Sky News he does "not think it's right anymore" for "able-bodied" actors to play disabled characters.
Day-Lewis won the first of his three best actor Oscars for his 1989 portrayal of Christy Brown, the Irish artist with cerebral palsy who painted and wrote using his left foot.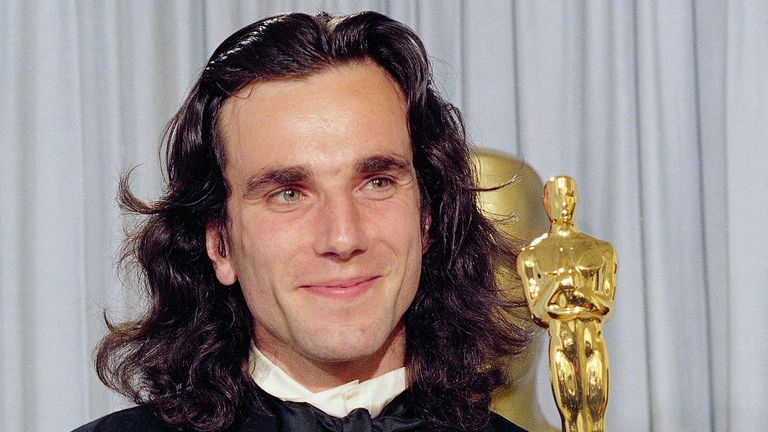 There has been criticism in recent years from leading figures in the TV and film industry of what is known as "cripping up", which often involves non-disabled actors mimicking the physical characteristics of impairments to play disabled characters.
Actress and comedian Sally Phillips has said it is just as unacceptable as "blackface".
Sheridan, who was nominated for a best director Oscar for his work on My Left Foot, told Sky News: "I don't think you could make it today. I don't think you could make it without trying to find somebody physically impaired (to play the lead role).
"I think it's a different world and you'd be duty bound."
On non-disabled actors playing disabled roles, Sheridan added: "I don't think it's right anymore. We've gone past that.
"In My Left Foot, we had disabled kids in the movie and I could understand why Daniel stayed in character and never broke out.
"He wanted to respect them so he stayed in character the entire time for 20 weeks and that's as far as he could go as an able-bodied person playing a disabled person."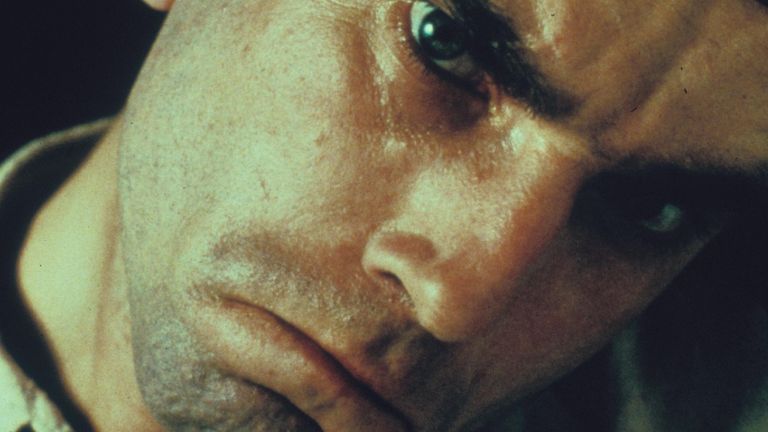 Sheridan said casting an actor with cerebral palsy in the lead role of My Left Foot would be "great", adding: "Who wouldn't be up for that? Everyone should have access to their story being told."
But the Irish filmmaker said preventing non-disabled actors from portraying disabled characters would raise questions for the film and TV industry.
"Do you have to have somebody who has a stutter to play I, Claudius?", he said, referring to the Roman emperor who had a speech impediment.
Sheridan said he watched My Left Foot recently and still feels "very good" about the film.
"I think Daniel is amazing," he said. "I think it did a lot for disabled people."
Sheridan, who also directed Day-Lewis in In The Name Of The Father and The Boxer, said he regularly speaks to the star and he was "not really" surprised at his decision to retire from acting in 2017.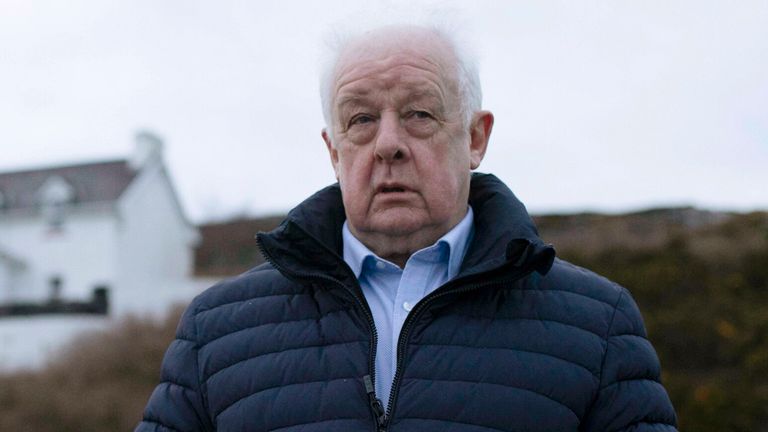 "He's like that Daniel, he gets fed up," Sheridan said.
"I think he will come back some time."
Asked if he could tempt Day-Lewis out of retirement, Sheridan replied: "First I would ask him if I'm going to annoy him by asking him.
"And if he said maybe not, then I would ask him."
Sheridan's latest work has seen him direct and present a new five-part series examining the brutal murder of French film producer Sophie Toscan du Plantier in West Cork, Ireland, in December 1996.
English journalist Ian Bailey – the first reporter on the scene – was found guilty in absentia by a French court in 2019 and sentenced to 25 years in prison but has successfully fought repeated extradition requests.
Bailey still resides in West Cork and maintains his innocence.
Murder At The Cottage: The Search For Justice For Sophie, a Sky Original documentary, airs today, with all episodes available to watch on Sky Crime and NOW TV.
'Nobody would talk about it': Film producer's murder in tiny Irish town remains shrouded in mystery | Ents & Arts News
The brutal murder of a French film producer more than two decades ago has scarred the tiny town of Schull on the southwest coast of Ireland.
Locals there are still reluctant to talk publicly about the killing of Sophie Toscan du Plantier, according to Oscar-nominated filmmaker Jim Sheridan, who was spent several years investigating the case.
"That's what got me interested – the fact that nobody would talk about it," the veteran director told Sky News.
"It was the only thing people would talk about – but not on the record.
"It was a scar on Schull and West Cork."
Sophie was found bludgeoned to death outside her holiday cottage near Schull, County Cork, in December 1996 – two days before Christmas.
The 39-year-old was married to celebrated French filmmaker Daniel Toscan du Plantier, whose movies included the 1989 hit The Cook, The Thief, His Wife And Her Lover.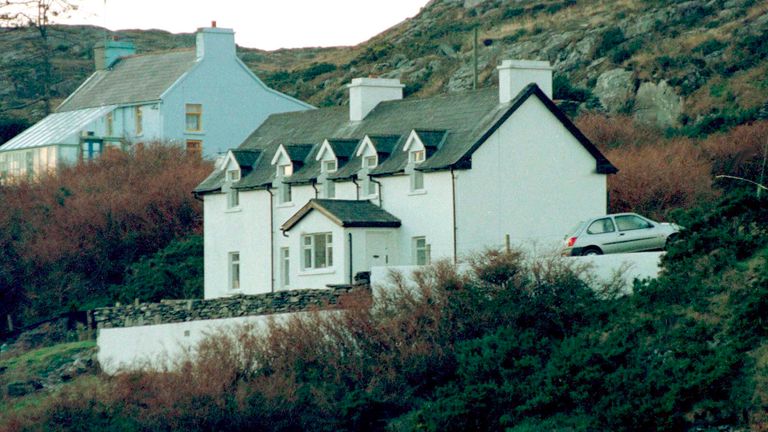 The key suspect in the murder, English journalist Ian Bailey – who lived a few miles away and was the first reporter on the scene – was first questioned over the death in February 1997.
No forensic evidence ever linked him to the scene and he has never been charged with the murder by Irish police.
However he was convicted of the killing in his absence by a French court in 2019, and sentenced to 25 years.
Having successfully fought repeated extradition requests from the French authorities – the most recent of which was rejected by Ireland's High Court in October – Bailey still resides in West Cork and maintains his innocence.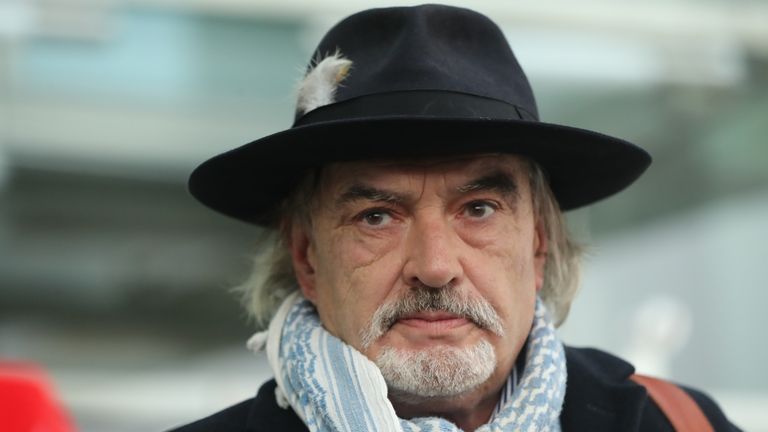 Now, a new Sky documentary, Murder At The Cottage: The Search For Justice For Sophie, re-examines the killing, featuring never-before-seen footage and new interviews with some of the key figures in the case – including Bailey.
The five-part series is produced, directed and presented by Sheridan, whose previous work includes hit films My Left Foot and In The Name of The Father, both starring Daniel Day-Lewis.
Sheridan said only one local person from Schull, a publican, agreed to speak to him on camera during the making of the documentary.
The remaining people he interviewed in the area were "blow-ins", a local term for people from outside of the town who stay there.
"The woman who discovered the body was English, her husband was English," Sheridan said.
"All the people who had anything to say were mostly blow-ins.
"I ended up speaking to a vicar who was so spiritually connected to Sophie, he would be in tears talking to me.
"That's the only way that, apart from speaking to the family, I could try to connect to her spirit."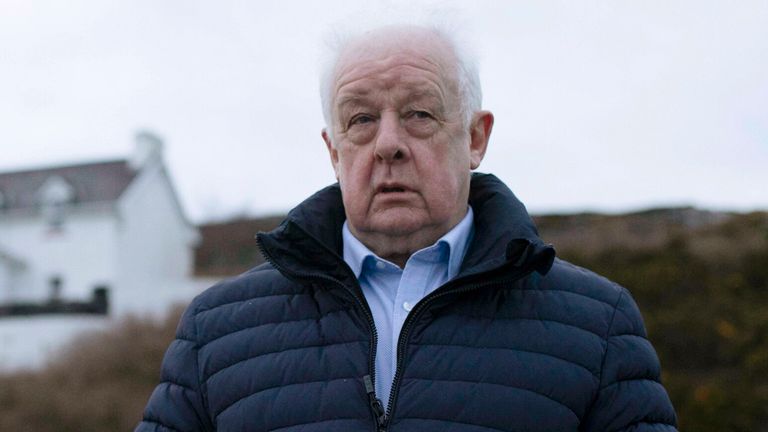 Sheridan said as he "got to know Sophie and her background" by speaking to members of her family, it became clear "a lot of it was shrouded in mystery".
"Certainly her relationship with her husband was fraught with difficulty and nobody's really touched on it much," he said.
Sophie's husband Daniel, who died in 2003, was in France when she was killed.
Sheridan said he interviewed Sophie's son Pierre-Louis Baudey-Vignaud, who was 15 years old when his mother died and who is "100% convinced" that Bailey is responsible for the murder.
However, the Irish filmmaker believes no one has been brought to justice over Sophie's murder because police have "only focused on Ian Bailey" and other individuals could be behind the killing.
"I think most of the people involved – with their full hearts and souls – were trying to find the truth. But they rushed to judgement," he says.
Sheridan believes Bailey should now either face trial in Ireland or there should be a "reopening" of the murder investigation.
"They can say it's an ongoing investigation, but it's not so ongoing that I noticed anything ongoing about it," he said.
"There's not much police activity around it.
"Of course, any clues I came across, I would have given to the police and I would be duty bound not to reveal them (publicly) because I would be interfering in a murder investigation."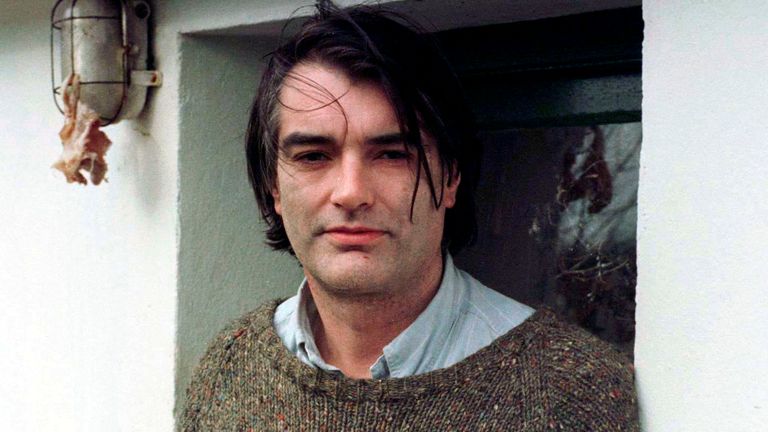 Sheridan said the issue of whether Bailey should be extradited to France is a "thorny question" as the case had "exposed the weakness within the European structure about cooperation across borders".
"I would say that if the French police allowed the Irish police to investigate in France, he should be extradited," he added.
"But if the French police bar the Irish police from the investigation, then how could you extradite him?
"The European community has to work both ways. This is a fundamental issue."
Murder at the Cottage: The Search for Justice for Sophie, a Sky Original documentary, airs today, with all episodes available to watch on Sky Crime and NOW TV.
COVID-19: In Brazil, the fact 500,000 have died and the country isn't in lockdown is too much for some to take | World News
The thud of drums and chanting filled streets across Brazil. A day of protest on the day official figures recorded over 500,000 deaths from COVID-19. 
The infection rates are officially between 80,000 and 100,000 people every day. But that is the recorded cases, experts say the real figure could be two, three or even four times higher.
At current rates, Brazil will surpass the US for the greatest death totals; epidemiologists are warning Brazil could lose 800,000 people.
They've been demonstrating on Brazil's streets for over two years now, but COVID has upped the ante – the protests are getting bigger and bigger.
This one took in at least 457 events in over 400 cities here in Brazil and abroad. The organisers say more than 750,000 people took part – with 100,000 in Sao Paulo alone.
The centre of the city heaved with people consumed with their hatred of their president Jair Bolsonaro, who is into his third year of a four-year presidency.
He faces an election next year, with polls showing his popularity is plummeting in the midst of the COVID-19 surge.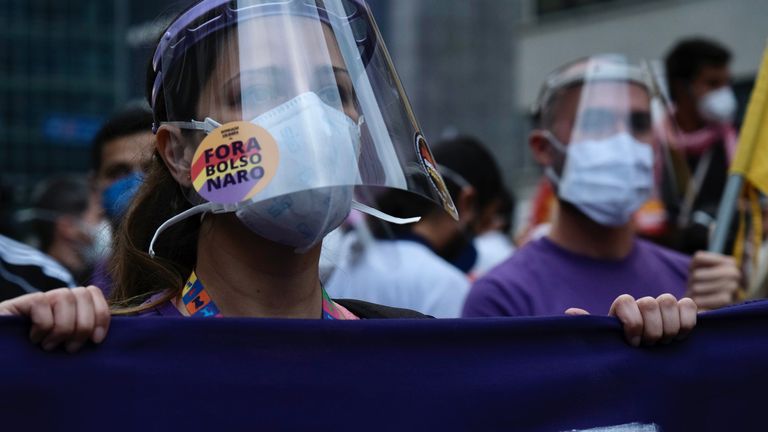 For many people we met, the fact that half a million people have died and the country still isn't in lockdown or increasing its vaccination program is too much to take. They want Mr Bolsonaro out and a rethink on how to deal with the pandemic.
Tens of thousands of people marched in Sao Paulo in well-organised groups watched on by police, many in riot gear.
They started gathering before the official time from all walks of life, rich and poor, young and old.
We didn't meet a single person that hadn't lost friends or family to COVID.
I met Rita Guimaraes on the street between giant banners being unfurled before the march began.
"We have to fight because it's ridiculous, and our families are dying, people that we love are dying, I can die tomorrow and nothing's being done, so, unfortunately I have to be here," she said.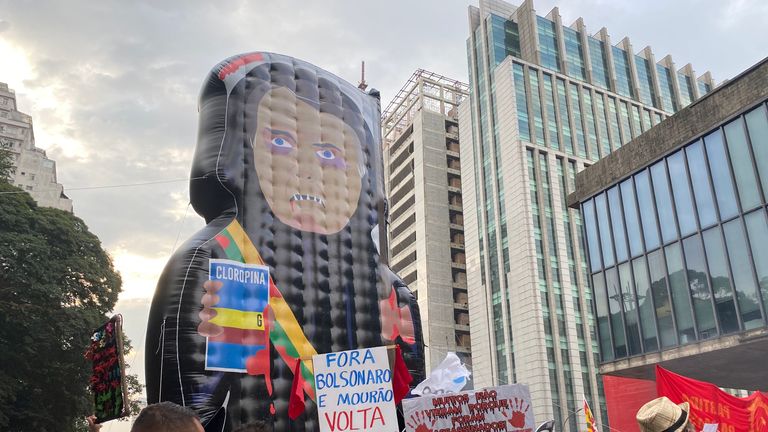 Everywhere around us we saw people carrying posters and waving flags with slogans criticising the president, the main theme was "Fora Bolsonaro!" – it means "Bolsonaro Out!"
Much of the organisation of the events was done by opposition political parties, trade unions, and student unions, but ordinary people turned out in huge numbers as well.
Crucially, they all want the same thing – Bolsonaro out – and they all agree he isn't listening.
Lucas Ferreira is a civil servant. The 27-year-old told me that they just can't stand by anymore and not do anything – he has lost four close friends to COVID.
"Now people are starting to get angry and start to mobilise to show everyone that we don't want this, we don't want to live under the Bolsonaro government."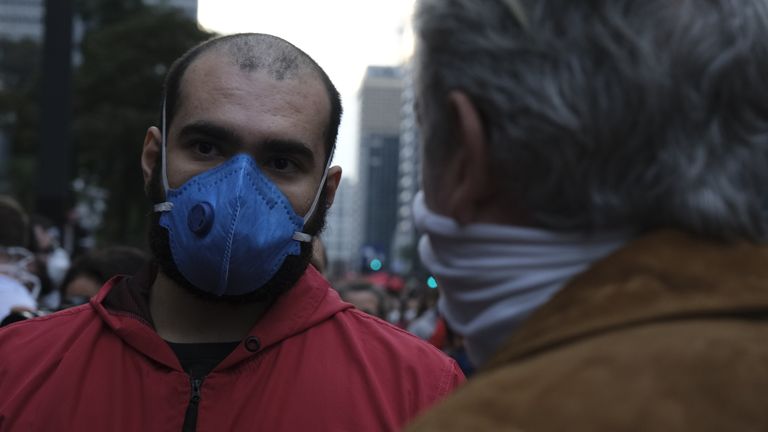 I asked if he thought Mr Bolsonaro was listening. "No, no, Bolsonaro, he's now very authoritarian and he doesn't listen to people," he said, stifling a laugh.
At the heart of all this is a president who doesn't believe in vaccines, or wearing masks, or social distancing, or lockdowns, or, it seems, anything that might slow the death rate down.
And that's not lost on people here. One woman with her two young children passed me in the crowd.
She told me: "Our government decided that there is no virus and that we don't have to wear masks, that we can use that medicine (hydroxychloroquine) that's not good for the people, and he said it's no matter, it's just the flu."