White House makes more homeowners eligible for lower mortgage payments
WASHINGTON — Homeowners with certain government-backed mortgages could get their monthly payments reduced by 25 percent if they are still struggling to make payments, the White House said on Friday as part of efforts to help keep people housed amid the pandemic.
The move targets those with loans backed by the departments of Housing and Urban Development, Agriculture or Veterans Affairs. They will be brought closer in line to those backed by Fannie Mae and Freddie Mac, the White House said.
Homeowners who are still "looking for work, re-training, having trouble catching up on back taxes and insurance, or are continuing to experience hardship for another reason," are eligible, it added in a statement.
"Where agencies have the authority and depending on homeowners' financial conditions, agencies will require or encourage mortgage servicers to offer borrowers new payment reduction options to help them remain in their home."
The Biden administration has taken several steps aimed at protecting homeowners during the COVID-19 outbreak, including extending an eviction moratorium until July 31. The pandemic has upended the nation's economy's since emerging in early 2020 and has caused more than 600,000 deaths.
The Consumer Financial Protection Bureau last month finalized new protections for struggling homeowners as it seeks to prevent a wave of foreclosures in coming months, but it stopped short of a blanket ban.
Black and Hispanic U.S. mortgage borrowers are much more likely to be delinquent or in a "forbearance" program than white borrowers, highlighting how the COVID-19 crisis is exacerbating systemic racial disparities, CFPB data show.
The consumer watchdog agency is also scrutinizing mortgage servicers' compliance with pandemic relief programs, according to a Reuters report.
Scots bombarded with 500,000 'junk mail' IndyRef2 leaflets on day SNP lost 2014 referendum
SCOTS have been bombarded with hundreds of thousands of 'junk mail' IndyRef2 leaflets on the anniversary day they voted to remain in the UK.

Source link
Maricopa County, Arizona Senate reach deal to end fight over election equipment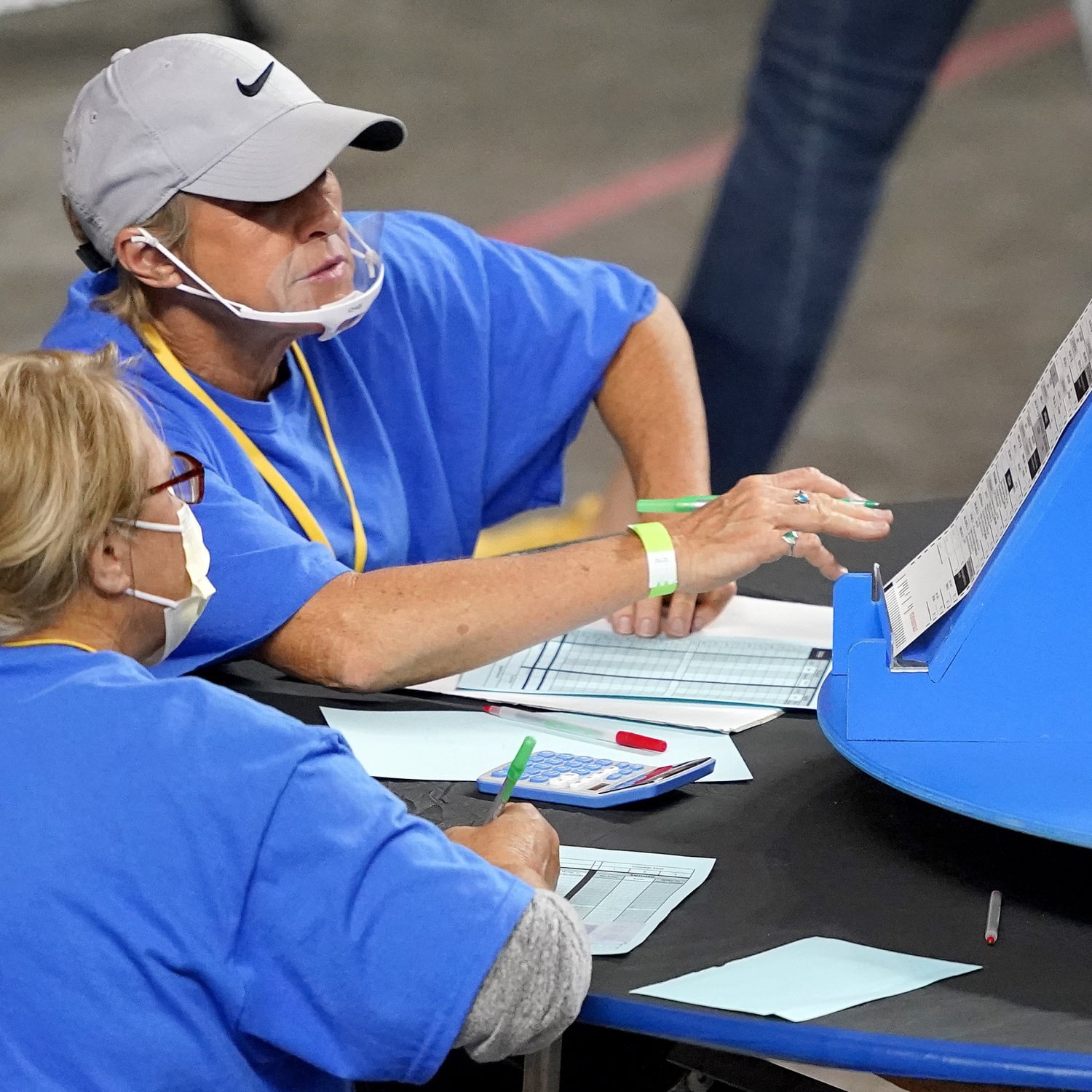 PHOENIX — Board members overseeing Arizona's most populous county reached an agreement Friday evening with the Republican-controlled state Senate that will end a standoff over a Senate demand that they hand over computer routers for use in an unprecedented partisan election review.
The Maricopa County Board of Supervisors announced that a special master will take questions from the Senate's election review contractors and provide them with information contained on the routers they say they need to finish the election review.
Supervisor Bill Gates said the deal will protect sensitive information contained on the routers while avoiding a massive penalty the county faced if they had not complied.
Gates called the deal "a win for transparency and it's also a win for protecting sensitive data in Maricopa County."
Arizona Attorney General Mark Brnovich said in a decision last month that the county must comply with the subpoena issued by Republican Senate President Karen Fann or lose about $700 million in yearly state funding.
The county agreed to drop a $2.8 million claim it filed with the Senate after election equipment it handed over to the auditor was decertified and needed to be replaced.
Fann said the county settled under the threat of losing state money and called it "a victory for election integrity and the Arizona taxpayer." She also said there was no damage to the election machines and that they were improperly decertified by Democratic Secretary of State Katie Hobbs.
Hobbs said she concluded the machines could no longer be used after consulted with experts at the U.S. Department of Homeland Security and others before making her decision.
Fann had signed documents vowing to pay for any costs the county incurred when they handed over the vote counting machines earlier this year. Gates said in July that county taxpayers should not be forced to pay to replace the machines decertified because of the Senate.
But the deal completely waives that agreement, and the county will pay the costs of the router review by the special master and a team of experts he will hire.
Fann said former Congressman John Shadegg, a Republican, will serve as the special master.
"The Senate will finally get the answers to questions asked for in subpoenas issued to the County months ago," Fann said in a statement.
The board has four Republicans and one Democrat. Gates and other Republicans were muted in any criticism of the Senate and said they hope the agreement ends the fight. But Democratic Supervisor Steve Gallardo did not hold back; he was the lone no vote on the deal.
"We're dealing with bullies," Gallardo said. "There is nothing we can do to satisfy any of the (GOP) Senators" pursuing the audit.
The review of the 2020 election results was prompted by unsubstantiated claims made by former President Donald Trump and his supporters that he lost only because of fraud. The county says the election was properly run and President Joe Biden simply got more votes.
County officials balked at handing over the routers that connect data countywide, contending that there was a grave risk to the security of law enforcement and other sensitive information.
The threat by Brnovich put massive financial pressure on the board to turn over the items the Senate says it needs as it prepares to release the election recount next Friday.
No evidence of fraud has been found in any states after a series of lawsuits filed by Trump backers or reviews by election officials.
But Republicans who lead the Senate say a deep dive is needed to look at all aspects of the election, and its contractors did a hand-recount of all 2.1 million ballots, took possession of vote-counting machines, computer servers and huge amounts of data handed over by the county under earlier subpoenas.
County officials have stood by the accuracy of their vote count, and outside reviews done by certified election auditors back them up. They said the Senate's vote review funded by pro-Trump donors is being run by incompetent grifters hired by the Senate.
The company hired by the Senate to oversee the election review, Florida-based Cyber Ninjas, has no prior election review or auditing experience. Its CEO is Doug Logan, a Trump supporter who has promoted conspiracy theories about the election.
The Senate and Cyber Ninjas have themselves fought in court over whether they need to turn over records of the election review to a watchdog group and the Arizona Republic newspaper. The Senate was ordered to release its records and mainly complied. The state Supreme Court earlier this week upheld lower court decisions that said records held by Cyber Ninjas and other contractors conducting the audit must be made public.
The audit that began in April was originally set to take about 60 days, but there have been repeated delays. Most recently, Cyber Ninjas canceled plans to submit its report last month saying several of its team members had contracted Covid-19 and had serious symptoms.
Relatives of Afghan family killed in U.S. drone strike call for compensation, help leaving Kabul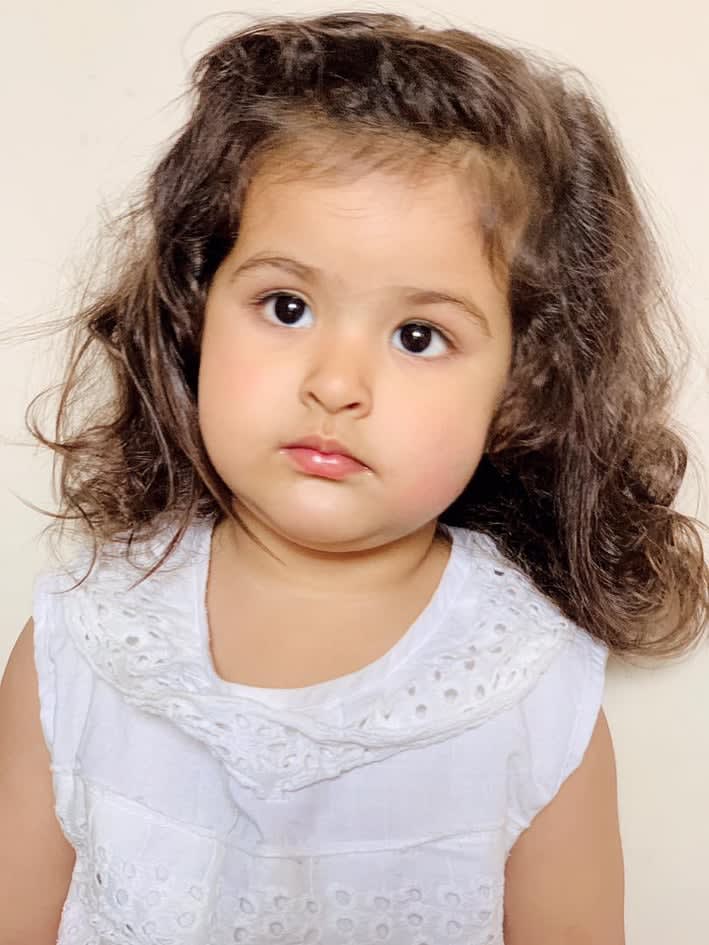 For the United States, Friday's apology for a drone strike that killed 10 innocent civilians in Afghanistan last month was a rare admission of a deadly and damaging mistake.
For the family still reeling from their loss, it was far from enough.
"No one (has contacted) with us to apologize," Emal Ahmadi, whose toddler Malika was among seven children killed in the August 29 blast, told NBC News Saturday.
Ahmadi said he was surprised to hear that the U.S. had offered publicly apologized for the incident, since he had yet to hear from a single official himself.
However, he also said that an apology would not suffice. "I lost ten members of our family and the U.S. should pay," he said.
"(The) U.S. should pay compensation for us and should transfer us from Kabul."
Of course, said Ramin Yousuf — a cousin of Ahmadi who served as a military instructor with Afghan forces before the Taliban took control of Kabul — what the family really wants is their loved ones back.
"In one minute, we (lost) everything," said Yousuf, 31. "What pain does this apology cure?"
But, he added: "We have no choice but this."
He also said his family fears it could be targeted by the Taliban after speaking out about their situation, fueling their desperation to get out of Kabul.
Both Yousuf and Ahmadi said that if given the chance, they would still wish to seek refuge in the U.S. despite the country's role in their family's devastation.
"We don't have another choice in this situation," Yousuf said.
But first, he said, U.S. officials should call his family directly and "apologize (to the) mother of every child" killed in the strike.
NBC News has reached out to the Pentagon for comment.
Download the NBC News app for breaking news and politics
Gen. Kenneth McKenzie, the head of U.S. Central Command, claimed full responsibility Friday for what he said was a devastating "mistake."
Recounting how the drone strike had been launched in the chaotic hours after a deadly suicide bombing near Kabul airport, McKenzie said the operation had been meant to prevent another attack from unfolding.
In the days since, he said, the U.S. has determined that "it is unlikely that…those who died were associated with ISIS-K."
That acknowledgment was initially all that the Ahmadi family wanted after their names suddenly became tied to ISIS-K in the wake of the devastating drone strike.
On the day of the deadly event, Ahmadi's cousin, Zemari Ahmadi, an aid worker employed by a U.S.-based nonprofit working to address malnutrition in the country, had just pulled up at home from work as his youngest son Farzad, 13, raced out to greet him.
Farzad had recently learned how to drive and wanted to help park his father's car, but the vehicle was struck by the U.S. drone, killing father and son along with eight other family members.
An investigation by The New York Times found some of Ahmadi's everyday actions on the day of the strike may have been misinterpreted by U.S. military surveillance, with water canisters mistaken for explosives.
Ahmadi said his daughter Malika and two other toddlers were the youngest family members killed, along with his nephews Arwin, 7, and Benyamin, 6, and Zemari's two other sons, Zamir, 20, and Faisal, 16.
Remembering his niece Sumaia, 2, who was killed in the blast, Yousuf said: "My father said she will be a genius in the future. But unfortunately, we lose our small genius from our family."
Ahmad Naser, a former Afghan Army officer who had worked as a contractor with the U.S. military, was also killed in the blast, Yousuf previously told NBC News.
Naser had been just days away from marrying Zemari's daughter, according to Yousuf. He said the family had planned to hold a small wedding that week, with Naser also hopeful that he would be able to get some of the family onto one of the last evacuation flights out of Kabul to the U.S.
Instead Zemari's family and friends were left to defend his character as the U.S. defended what it initially described as a "righteous strike."
Zemari, they insisted, was no terrorist but a good man who harbored no ill will toward America.
He worked as a technical engineer for Nutrition and Education International, a nonprofit based in Pasadena, California.
Now, with Zemari's name finally cleared, the Ahmadi family says it wants to be compensated.
"You know we (have lost our) government, job, education, money, our family members, our (comfortable) life. Sometimes I think that I am asleep," Yousuf said, describing life in the wake of both the drone strike and the Taliban's takeover of Afghanistan.
McKenzie said on Friday that the U.S. was "considering ex gratia or reparations" for the deadly incident and that the Pentagon was "in consultation with the office of the Secretary of Defense to determine a way forward there."
However, he added, "as you will understand, it's very difficult to reach out on the ground in Afghanistan, to actually reach people."
Amnesty International, the humanitarian aid group, called the U.S. military's admission of a mistake a good first step.
"The U.S. must now commit to a full, transparent, and impartial investigation into this incident," said Brian Castner, a senior crisis adviser with Amnesty International.
Rep. Adam Schiff, D-Calif, suggested there would be a hearing on what he called "a mistake with horrific consequences."