Sydney: Cockatoos work out how to open bin lids by watching others do the trick, researchers say | World News
Cockatoos in Sydney have learned to open bins – and the technique is catching on, as others have worked out how to do it by watching them, scientists say.
Australian sulphur-crested cockatoos were first observed opening the lids of bins to scavenge for food a number of years ago by ornithologist Richard Major.
Impressed by their ingenuity, Mr Major and researchers in Germany, studied how many cockatoos had learned this trick.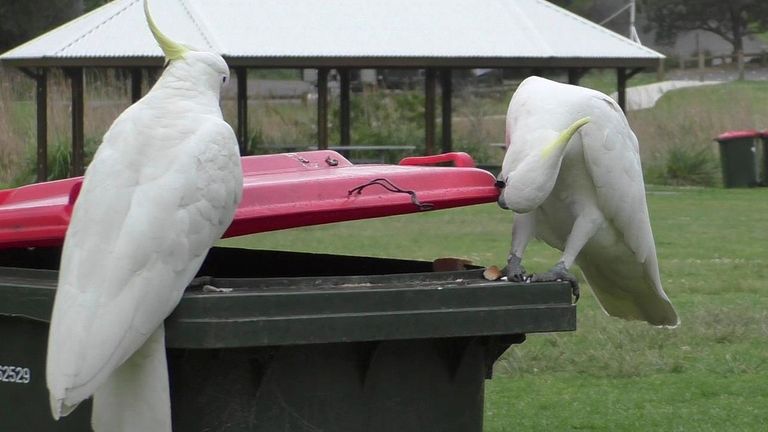 The team documented the phenomenon in three suburbs of Sydney in early 2018, and found that it had spread to 44 suburbs by late 2019.
After analysing videos of 160 of the clever birds lifting bin lids, and, by assessing the geographic spread, they decided most birds learned by watching others.
It is quite a feat of skill for the birds, who must grasp a bin lid their beaks and pry it open.
Then they have to shuffle far enough along the bin's edge that the lid falls backwards – revealing edible treasures inside.
Mr Major said the "pretty rapid spread" wasn't random, but "started in southern suburbs and radiated outwards."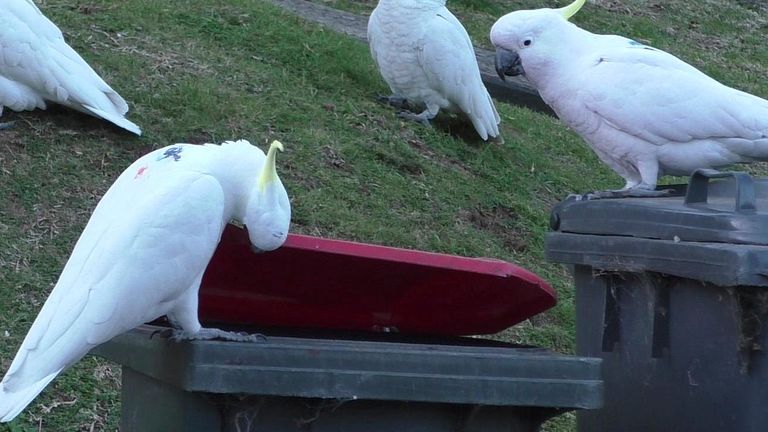 In other words, the birds had learned the trick by watching their peers. And in effect, it caught on like a popular dance
move.
Scientists have documented other examples of social learning in birds, such as blue tits that learned to puncture foil lids of milk bottles in the UK, starting in the 1920s.
Lucy Aplin, a cognitive ecologist at Max Planck Institute of Animal Behaviour in Germany and co-author of the study, said real-time observations of a new "cultural trend" spreading in the wild – or suburbs, in this case – afforded the cockatoo researchers a special opportunity.
"This is a scientist's dream," she said.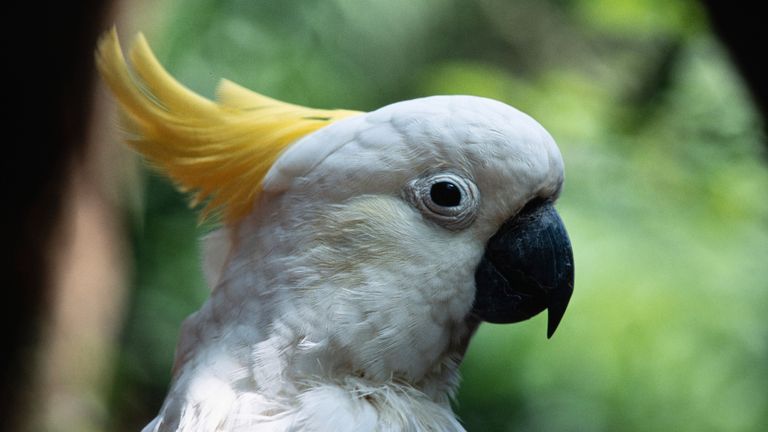 On rubbish collection day in the Sydney suburbs in the summer of 2019, her colleague Barbara Klump filmed around 160 successful efforts by the birds.
Most of them were males, which tend to be larger than females and also likely to be dominant in social hierarchies.
Ms Klump said: "This suggests that if you're more socially connected, you have more opportunities to observe and acquire new behaviour – and also to spread it."
Cockatoos are extremely gregarious birds that forage in small groups, roost in large ones, and are rarely seen alone in Sydney.
While many animals have declined with the expansion of Australian cities, these bold and flamboyant birds have generally thrived.
'We are fighting for everything': Lebanon crisis hits hospitals as medicine stocks run low | World News
The economic crisis in Lebanon is never-ending and now it's ravaging the hospitals where medicines are running out.
On the oncology outpatients ward we meet four-year-old Rudayana.
She is fighting leukaemia but she still finds the strength to wipe a tear from her father Fawaz's eyes.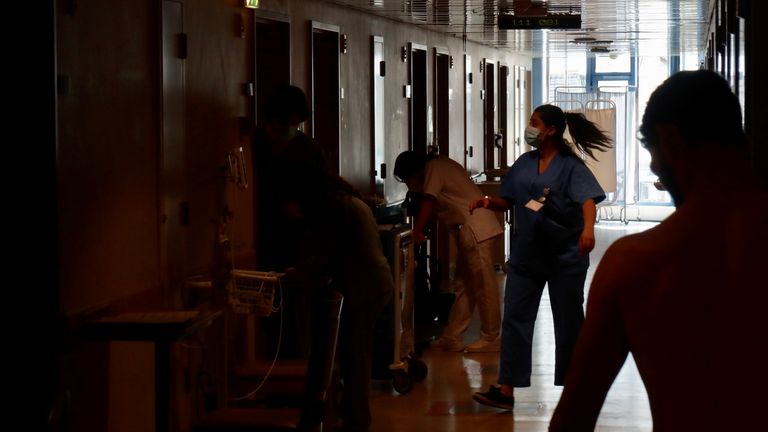 He kneels beside her with his head in his hands.
It is a portrait of desolation.
Making sure she has enough medication has left him at breaking point.
"I feel despair but at the same time, I get up every day for her," he tells me.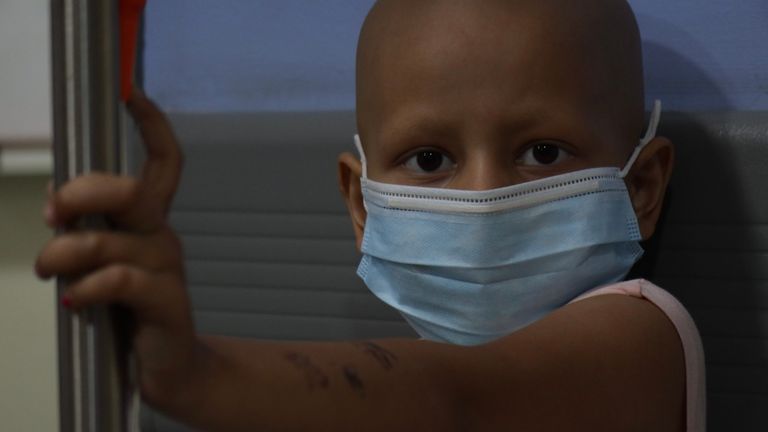 "We have just about 10% of the minimum needs for our daily life. You can't put her in school, get her medicine, or do anything for her.
"You can't even guarantee her nutritious food to help her after chemo. There's no money and no work."
In the next bed at the Rafik Hariri University Hospital, Beirut, another family is facing the same struggle.
Helen Kazazian was diagnosed with ovarian cancer four months ago and worries there won't be the drugs to finish her treatment.
She's had four sessions of chemotherapy so far, but still has two left.
"Sometimes the doctor said 'Inshallah, Helen you will get it'.
"We don't know, we have to go and see, I have to go, or Robert [her husband] by myself to see if they will give us the medicine, or not yet. This time it was ok, thank God"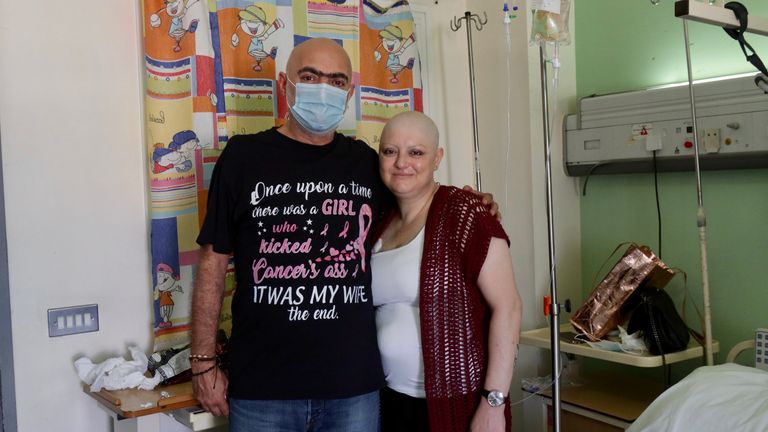 Lebanon used to rank highly for medical care but standards have plummeted, along with a currency which has lost 90% of its value, making essentials unaffordable – the state is badly in debt, inflation is rampant and unemployment is becoming normal.
We visit the hospital's pharmacy and the empty shelves tell their own story.
Even drugs like penicillin are in short supply.
But the crisis affecting the healthcare system is really a symptom of a much wider crisis, or series of crises, compounded by corruption and bad governance.
For doctors on the frontline it is like walking through an abyss every day.
Head of oncology, Dr Issam Chehade, says the problems are getting worse, with drug shortages and patients not receiving care in his department.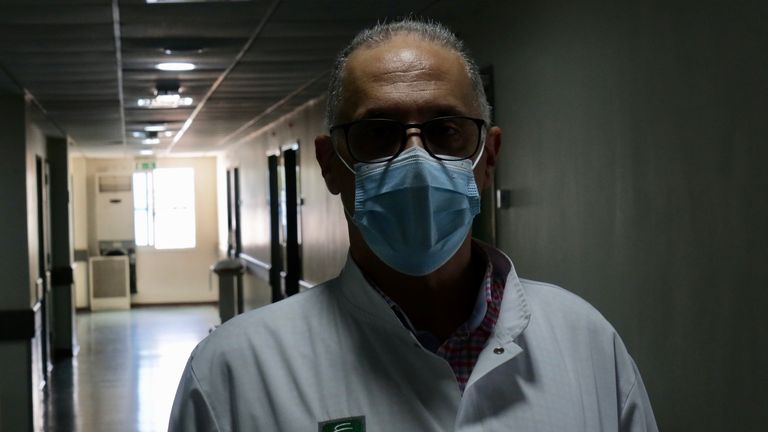 Step outside the hospital and there's no escaping this crisis.
It has the country in a vice-like grip.
On the way across town to a private hospital, to see if the situation is any better, we pass the endless fuel queues.
People wait in their cars in the sweltering Mediterranean sun for a few gallons.
Some are turned away before they manage to fill up.
It's estimated by the United Nations that 78% of Lebanon's population is now living in poverty, leaving some scavenging for whatever they can find.
July: Lebanon plunged into economic crisis

The number of people rooting through bins, or begging on the streets is growing all the time.
But it doesn't matter what walk of life you are from, for everyone survival is difficult.
And when we arrive at St George hospital we find there are no exceptions.
Retired pharmacist Dickran Kaprelian has a type of blood cancer.
The drugs he was on have run out and he's now starting a different treatment.
His wife Mary is also sick with ovarian cancer.
"The medication he takes doesn't exist anymore – I don't know, that's what they say so they just switched to another medication so we'll see what will be the result," she said.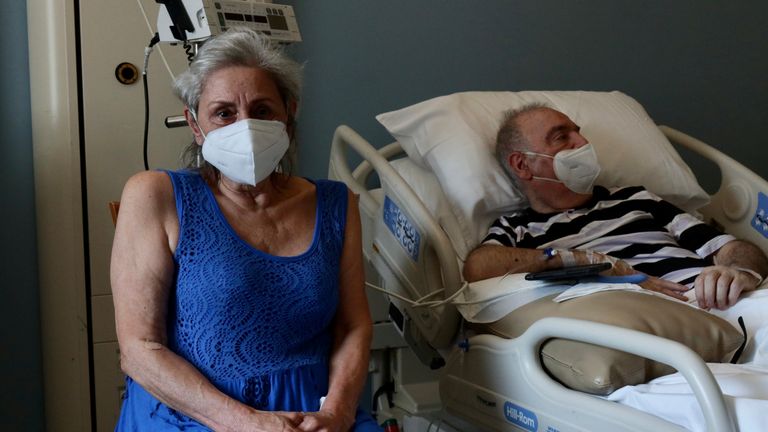 "We are fighting for everything – even a little bit of breath. Even if we want to eat, even if we want to go somewhere we don't have gasoline.
"It's [a] very very bad situation. I don't think any country [has] such a state like we do – that's what I think."
What's happening here has left many questioning their future.
Already many medics have emigrated – acute staff shortages add to the list of problems.
In this economic crisis, the worst for more than 100 years, even the hospitals have now become casualties.
Follow the Daily podcast on Apple Podcasts, Google Podcasts, Spotify, Spreaker
Organisers apologise after broadcaster's close-up replay shot of climber Johanna Farber's bottom | World News
Organisers have apologised to an Austrian climber after a host broadcaster showed a close-up replay shot of her bottom during the World Championships in Moscow.
It is the second time this year that Austrian competitor Johanna Färber has been subject to "inappropriate" TV coverage of her event which she described after the first incident in June as "disrespectful and upsetting".
The International Federation of Sport Climbing that runs the sport has now apologised again following a very similar incident involving the host broadcaster in Russia on Saturday.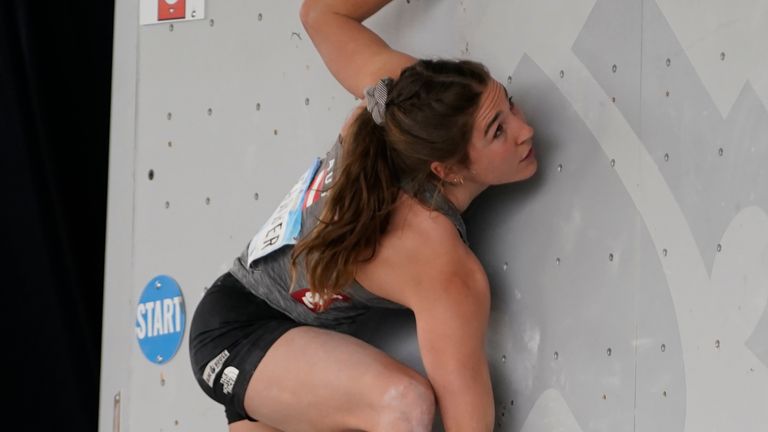 They said: "The IFSC condemns the objectification of the human body and will take further action in order for it to stop, and to protect the athletes."
The IFSC President Marco Scolaris said: "How many times will things have to be done wrong, before we learn how to do them right?"
Sport climbing made its debut at the Tokyo Olympics this year and has been enjoying a surge in popularity but people within the sport are worried not enough is being done to protect female competitors.
Former GB climber and editor-in-chief of UK Climbing.com, Natalie Berry, told Sky News: "For this disrespectful incident to happen once again to the same athlete is very disappointing, at a time when more eyes are on the sport than ever before and more women and girls are being introduced to climbing.
"While the intentions of the camera operators and editors may not be to sexualise an athlete and instead to focus on a visually interesting chalky handprint, in the context of the sexualisation of women in sport throughout history, it's quite simply inappropriate."
She backs calls for robust photography and filming policies to be introduced in climbing as is the case in many other sports.
"As an athlete, self-confidence is a huge factor in competition," Ms Berry added.
"If athletes feel that their bodies are being inappropriately presented on-screen, it could unfairly affect their performance as well as their mental health."
Johanna Färber did not wish to comment after the latest incident but her team said she stood by her statement in June in which she said: "We need to stop sexualising women in sports and start to appreciate their performance."
Manny Pacquiao: Boxer to run for Philippines president | World News
Filipino boxer Manny Pacquiao has said he will run for president of the country next year.
The boxing star attacked corruption in the government and singled out President Rodrigo Duterte's relationship with China in particular.
He was nominated by his political allies during the national assembly of the faction he leads in the ruling PDP-Laban Party.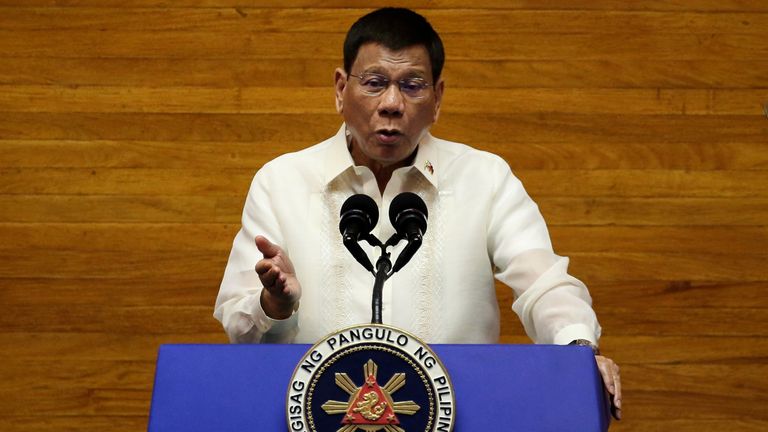 It comes days after a rival faction nominated Mr Duterte's long-time aide, Senator Christopher "Bing" Go, as its presidential candidate.
The faction also nominated Mr Duterte for vice president, which critics have called a cynical attempt for Mr Duterte to retain power.
Mr Go declined the nomination and the rift between the factions that supported Mr Pacquiao and Mr Duterte has deepened.
"I am a fighter, and I will always be a fighter inside and outside the ring," Mr Pacquiao, 42, said during a live-streamed speech during the assembly.
"I am accepting your nomination as candidate for president of the Republic of the Philippines."
His faction has not expressed support for Mr Duterte's vice-presidential bid.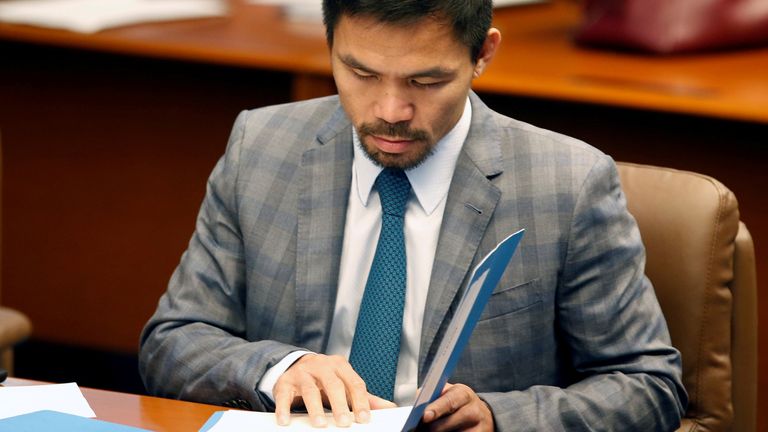 The current president is prohibited from running for a second six-year term by the country's constitution.
Mr Pacquiao is the only boxer to hold world titles in eight different divisions.
But despite his popularity, he has lagged in opinion polls which have consistently been topped by Mr Duterte's daughter, Sara Duterte-Carpio.
Mr Pacquiao was voted out as PDP-Laban leader in July after he challenged Mr Duterte about his alliance with China and record on fighting corruption.
Mr Pacquiao was once a close ally of Mr Duterte, but has said more than 10 billion pesos (£145,000) in pandemic aid intended for poor families remains unaccounted for.
He said it was just one discovery in his planned corruption investigation.
It comes as the Senate opened an investigation into alleged overpricing of medical supplies and equipment purchased by the government through its pandemic response programme.
Mr Duterte challenged Mr Pacquiao to name corrupt government officials and Mr Pacquiao responded by warning corrupt government officials would go to jail.
He said: "Your time is up!"