Business leaders have 'obligation to speak up', ex-Unilever boss says amid Ben & Jerry's row | Business News
Unilever's ex-boss has said business leaders have an "obligation to speak up" after his former company became embroiled in a row with Israel over its Ben & Jerry's business.
Paul Polman mounted a defence of the need to "fight for what is right" in remarks to Sky News after the ice cream brand said it would stop selling its products in the occupied Palestinian territories.
Ben & Jerry's is owned by consumer goods giant Unilever – whose array of brands ranges from Marmite spread to Dove soap – but has an independent board to take such decisions.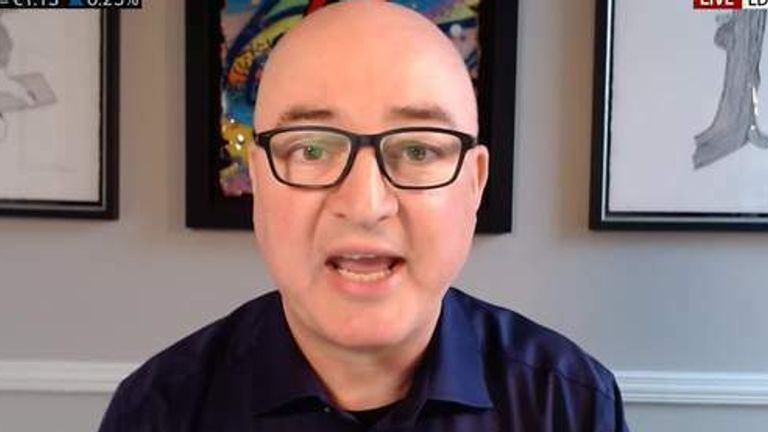 Its announcement is one of the strongest steps taken by a well-known company over Israel's settlements, which are widely seen as illegal by the international community.
The move drew condemnation from the Israeli government, whose new prime minister Naftali Bennett said this week that Israel would "use the tools at its disposal – including legal – on this issue" and that those taking such action "need to know that there will be a price to pay".
Mr Polman, speaking to Sky's Ian King Live, said it would be inappropriate to say how he would have handled the issue had he still been in charge of Unilever.
But he added: "What is very important is if we want humanity to function for the long term we need to be sure that we fight for the basic values, the basic values of dignity, respect, equity, compassion.
"If we see these values being violated anywhere in the world I think we have an obligation to speak up.
"What we've seen in the US in the last few years – too few people, also from the business side, spoke up against things that then bit by bit moved the boundaries and put us in a very difficult situation.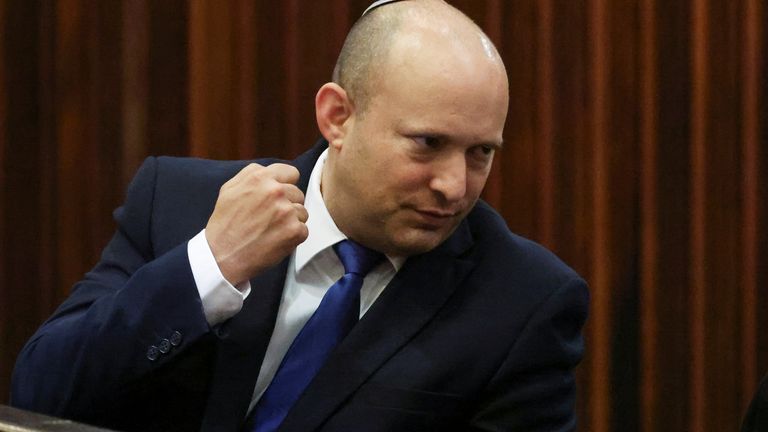 "So, fight for what is right and one of the few things we should fight for always is, these basic human rights."
Mr Polman was speaking a day after current Unilever boss Alan Jope, in a conference call to discuss latest results, said the company remains "fully committed" to doing business in Israel but gave no indication that Unilever would press Ben & Jerry's to reverse the decision.
Mr Jope, who has spoken to Mr Bennett on the phone to discuss the matter, said that it was a "complex and sensitive matter".
Liz Truss's call for cooperation likely to be met with scepticism from the French | UK News
Rookie Foreign Secretary Liz Truss gets the chance to cut her diplomatic teeth in what could be a feisty meeting of counterparts on the UN Security Council.
She will chair talks with foreign ministers from the US, France, China, and Russia – the countries that, along with the UK, make up the five permanent members of the United Nations security council – in New York later.
UN Secretary-General Antonio Guterres is also expected to join the discussions.
Ms Truss's aides say she will be promoting greater cooperation among the so-called P5.
This will include encouraging Beijing and Moscow to "act as one" with other international military forces to prevent Afghanistan from once again becoming a home for global terrorists following the Taliban's takeover last month.
But "un peu riche" (a little rich) may be the French retort as the diplomatic rift deepens over a new security pact between Australia, the UK and the US that leaves France out in the cold and China smarting.
The AUKUS defence pact resulted in Australia backing out of a contract to buy diesel submarines from France and European allies appear to have entered the fray on the French side.
The pact, seen as a counter to growing Chinese power in the region, has left noses out of joint in China too.
Liz Truss's first statement as foreign secretary: 'Global Britain will deliver for people right across the UK'

The subject may cloud progress on other issues such as maintaining international peace and security against a backdrop of conflicts and crises, including in Afghanistan, Myanmar, Yemen and Tigray.
Ahead of Ms Truss's foray in New York she said: "I want our foreign policy to be practically focused and geared towards strengthening our network of economic and diplomatic partnerships, underpinned by strong security ties.
"My visit to the UN is the start of an autumn where Global Britain leads the way on the world stage."
Not without sniping from friends and rivals though.
France's Europe Minister Clement Beaune poured cold water on the ambition, in the light of news that a US-UK trade deal could be years away.
"Our British friends explained to us that they were leaving the EU to create Global Britain. As you can see, it is a return to the American fold and accepting a form of vassal status."
And Dominic Raab, who was replaced by Ms Truss as Britain's chief diplomat, was harsher, calling Global Britain a "crap slogan that five years later still means nothing".
In her diplomatic debut Liz Truss must prove them wrong and show her government's post-Brexit mission statement adds up to something more than just a strapline that excites at the UK's right-of-centre tabloids.
Nazanin Zaghari-Ratcliffe: Foreign Secretary Liz Truss to push for 'immediate release' of British-Iranian woman | UK News
Newly-appointed Foreign Secretary Liz Truss has promised to push for the immediate release of Nazanin Zaghari-Ratcliffe during talks with Iran in New York.
Ms Truss is due to meet Iranian counterpart Hossein Amir-Abdollahian at the United Nations General Assembly on Wednesday after their meeting was postponed from earlier this week.
The foreign secretary said she would be "hard headed" and "proactive" in her approach to securing the release of detained British-Iranians.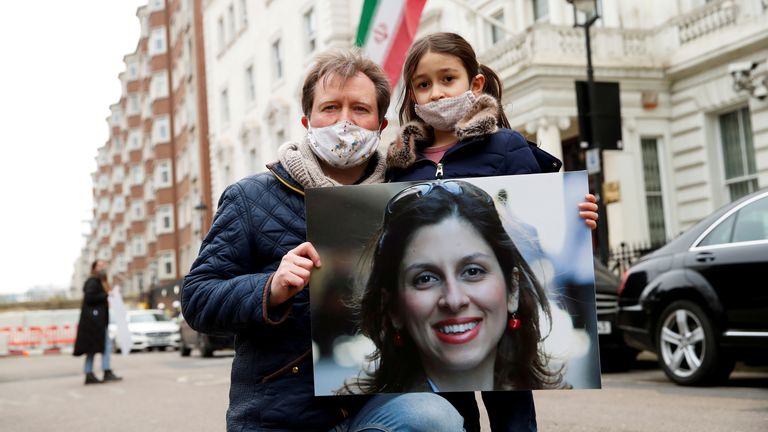 She said: "I've already spoken to the families of the detainees in Iran.
"It's completely unacceptable that they're being held there and I'm going to be very proactive in pushing for their release."
When asked what she would say to the Iranians, she said she would be pushing for Ms Zaghari-Ratcliffe's "immediate release".
Ms Zaghari-Ratcliffe is one of several dual British nationals currently detained in Iran. She was held in Tehran in 2016 while taking her daughter Gabrielle to see her family and held on allegations of spying – claims which have been widely refuted.
However, her husband – Richard Ratcliffe – told Sky News on Monday that he is "not very confident" of a breakthrough in her case.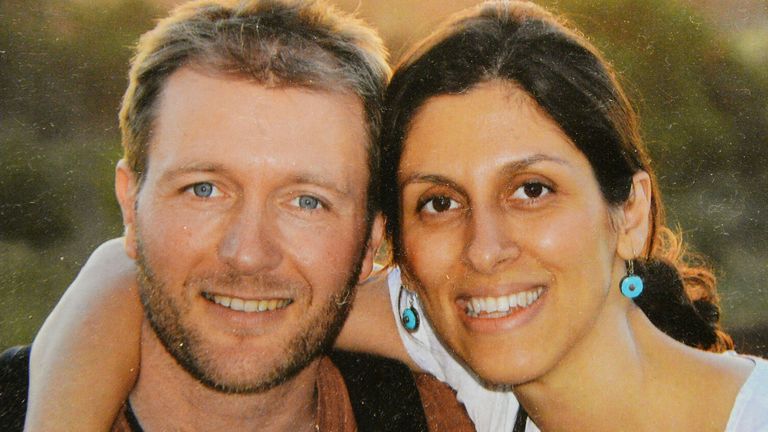 He held a 10-minute phone call with Ms Truss and said his wife's case should be the top priority, with the government tackling hostage-taking head on.
Mr Ratcliffe told Kay Burley his wife feels "more reassured" after his call, but he believes the case still has more time to run.
"There's been lots of foreign secretaries that have met with the Iranians, lots of negotiations have been happening, particularly in the last year," he said.
"I spoke to the former foreign secretary [Dominic Raab] a month ago where he said 'listen, we got really close but we didn't get it over the line'.
"I think there's been a change of leadership in Iran as well.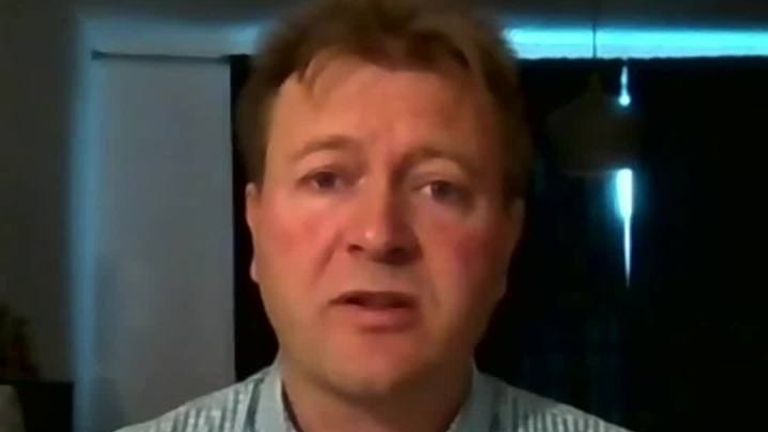 "We need to see where things are and whether things have kind of where they were, in which case it could be quite hopeful, or whether they've slipped back a long way."
Foreign Office minister James Cleverly told LBC the previous day that he believed Ms Truss would bring "energy" to the negotiations.
Ms Truss is also expected to bring up the cases of detainees Anoosheh Ashoori and Morad Tahbaz, and will also call on the country to comply with its nuclear commitments.
Pope Francis says 'some people wanted me dead' – as he hits back at conservative critics of the Catholic Church | World News

Pope Francis has hit back at conservative critics, saying their undermining of the Catholic Church is the "work of the devil" – and quipped that "some people wanted me dead" after his recent surgery.
Francis made the comments during a private meeting with Jesuits while visiting the Slovak capital of Bratislava on 13 September.
The conversation was quoted in the Jesuit magazine La Civilta Cattolica on Tuesday.
The Pope also commented that he was "still alive, although some people wanted me dead" after he was asked about his health.
"I know that there were even meetings between prelates who thought that the Pope was in a more serious condition than was being said," he added.
"They were preparing the conclave (to elect a new pope). So be it. Thank God, I am well."
Francis, who was elected pontiff in 2013, had colon surgery on 4 July and spent 10 days in hospital. He has since resumed a full schedule.
Addressing some of the challenges facing the Church, Francis honed in on traditionalists, saying that "turning back is not the right way" and that it was important to move forward.
He condemned a "major Catholic television station", which he did not name, that he said was constantly attacking him.
"I personally may deserve attacks and insults because I am a sinner, but the Church does not deserve this. It is the work of the devil," he said.
In recent years, Francis has been criticised by a small but influential number of American conservatives unhappy with his stand on issues including immigration and climate change.
They are regularly given air time on the US-based Catholic television network EWTN.
The Pope admitted that criticism from clerics within the Church enraged him at times.
"I sometimes lose patience, especially when they make judgments without entering into a real dialogue. I can't do anything there. However, I go on without entering their world of ideas and fantasies," he said.
He warned against clerical "rigidity" and said God wanted society to be free.