Myanmar's UK ambassador 'locked out' of London embassy after speaking out against coup | World News

Myanmar's UK ambassador has been locked out of the country's London embassy after calling for the release of detained leader Aung San Suu Kyi.
Kyaw Zwar Minn told Reuters news agency "I have been locked out", having spoken out against the military coup that has gripped the country since February.
Metropolitan Police said there was a protest outside the embassy in Mayfair on Wednesday evening but that no arrests had been made.
At least 15 people are reported to have been killed in Myanmar on Wednesday when troops opened fire on protesters, according to activists and media in the country.
Dozens are also said to have been wounded in yet another day of violence.
The army ousted Myanmar's elected government on 1 February, claiming there had been voter fraud in last year's election.
The independent election commission said there was no evidence to back up the allegations and many people are now regularly being shot dead at protests over the power grab.
Senior General Min Aung Hlaing, leader of coup, claims protesters are trying "destroy" the country.
COVID-19: India records 200,000 cases in a single day as Mumbai locks down | World News
India has recorded more than 200,000 new coronavirus infections in a single day as hospitals report severe shortages of beds and oxygen and extra space is found in hotels.
A doctor in New Delhi said he is treating 35-year-olds for pneumonia and the situation is "chaotic".
The record number of daily cases – 200,739 – takes the total past 14m, second only to the United States.
It is the seventh record daily increase in the last eight days.
The country's health ministry has also reported a further 1,038 COVID-19 deaths in the latest 24-hour period, taking the total to 173,123, in a population of almost 1.4bn.
Boris Johnson has decided to shorten a trip he is due to take to India later this month because of the worsening situation.
The financial hub of Mumbai – India's largest city – has gone into lockdown. The state of Maharashtra, home to Mumbai, accounts for about a quarter of all coronavirus infections.
Hospitals in Maharashtra, and in other areas including the state of Gujarat and Delhi, have reported being overwhelmed.
"The situation is horrible. We are a 900-bed hospital, but there are about 60 patients waiting and we don't have space for them," said Avinash Gawande, an official at the Government Medical College and Hospital in Nagpur.
Doctors in the capital fear the surge could be more deadly than last year's.
"This virus is more infectious and virulent," said Dhiren Gupta, a paediatrician at Sir Ganga Ram Hospital in New Delhi.
"We have 35-year-olds with pneumonia in intensive care, which was not happening last year. The situation is chaotic."
Nearly one million gather for Indian ritual bath

More than a dozen hotels and banqueting halls in the capital have been converted into COVID centres attached to hospitals, while medical facilities in Prime Minister Narendra Modi's home state of Gujarat reported oxygen shortages.
The government said oxygen is being produced at full capacity.
"Along with the ramped up production of the oxygen manufacturing units and the surplus stocks available, the present availability of oxygen is sufficient," the health ministry said in a statement.
It is feared that recent local and state elections, involving huge rallies, may have been super-spreader events.
There has also been a major Hindu festival, with hundreds of thousands of devotees bathing in the Ganges river in the northern city of Haridwar.
The health ministry said more than three million vaccine doses were administered on Wednesday, with the total now past 114 million.
US set to impose new Russia sanctions and expel officials over huge Solarwinds hacking attack | US News
The US is expected to announce new sanctions on Russia as early as today over the hacking of government agencies and alleged election interference.
Thirty entities are set to be blacklisted and about 10 Russian officials will be expelled as part of the measures, according to officials speaking anonymously to AP and Reuters news agencies.
It is partly retaliation over last year's Solarwinds hacking attack, which infected the popular US-made software with rogue code and enabled access to at least nine government agencies and thousands of companies.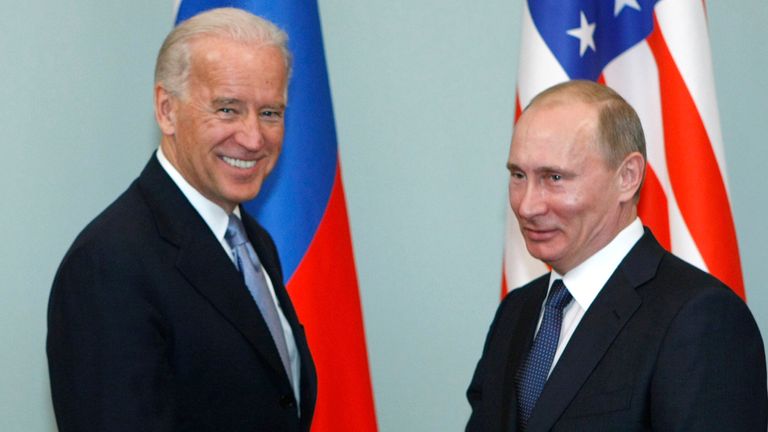 American officials believe Russia was behind the breach, identified in December, and officials are still assessing what information may have been compromised.
Microsoft president Brad Smith called it "the largest and most sophisticated attack the world has ever seen".
Alleged Russian hacking in last year's US presidential election is said to be the other motivation for the sanctions.
A US intelligence report last month said Russian President Vladimir Putin had probably instigated a failed effort to keep Donald Trump in power.
The White House and State Department have not yet spoken officially on the expected sanctions but President Joe Biden has not hidden his feelings towards President Putin.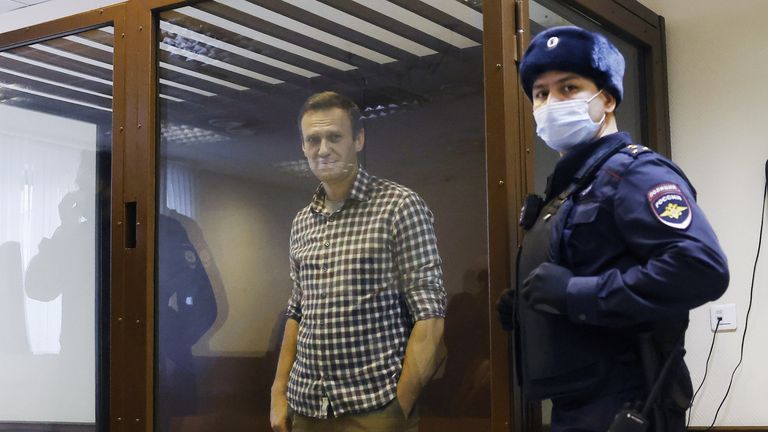 Last month, he agreed in a TV interview that Mr Putin was a "killer" and tensions are rising further as Russian troops mass near Ukraine and in Crimea, the peninsula cut off from Ukraine in 2014.
The Kremlin last week hit back at what it called "the hostility and unpredictability of America's actions", with spokesman Dmitry Peskov saying it had to be "prepared for the worst scenarios".
What new measures can achieve is unclear, as previous moves appear not to have been a deterrent.
Last month, seven Russian officials and about a dozen government entities were sanctioned over the nerve agent attack on Alexei Navalny, the prominent Russian opposition leader, and his subsequent jailing.
President Barack Obama also kicked out diplomats in 2016 in response to more hacking allegations in that year's election, while Mr Trump took similar measures in 2018 over the poisoning of a former Russian spy in Salisbury.
All Out Politics! Canadian MP completely naked in parliamentary Zoom call | World News

A Canadian MP has apologised to colleagues after appearing completely starkers during a virtual meeting of the House of Commons.
William Amos, who has represented the Quebec district of Pontiac since 2015 for the Liberal Party, is seen behind a desk between the Quebec and Canadian flags, with what appears to be a mobile phone preserving his modesty.
A screenshot of Mr Amos' disrobed display was obtained by news agency The Canadian Press – it was originally visible only to parliament members and staffers on an internal video conference feed.
In an email statement apologising for his bare-faced cheek, Mr Amos described his state of undress as "an unfortunate error".
"My video was accidentally turned on as I was changing into my work clothes after going for a jog.
"I sincerely apologise to my colleagues in the House of Commons for this unintentional distraction. Obviously, it was an honest mistake and it won't happen again."
Raising a point of order, Claude DeBellefeuille, an MP for the opposition Bloc Quebecois party, suggested that parliamentary decorum requires male parliament members to wear a jacket and tie – and a shirt, underwear and trousers.
Speaker Anthony Rota has reminded MPs to always be vigilant when they are near a camera and microphone.