Tsunami warnings issued and thousands told to evacuate after powerful New Zealand quake | World News

A series of tsunami warnings have been issued after a powerful earthquake off New Zealand's North Island prompted a major evacuation.
Thousands of people on the island's east coast fled to higher ground following the third and strongest quake within hours.
Workers, students and residents were told to leave their homes in areas like Northland and Bay of Plenty – amid warnings tsunami waves could reach as high as three metres (10 feet) above tide levels.
The latest quake had a magnitude of 8.1 and struck the Kermadec Islands, northeast of New Zealand's North Island.
It came shortly after a 7.4-magnitude earthquake in the same region. A large 7.2-magnitude earthquake had struck earlier, about 540 miles away on the east of the North Island.
There were no reports of damage or casualties from the quakes.
New Zealand's National Emergency Management Agency (NEMA) said the first waves would begin to arrive on New Zealand's north shores by about 9.45am local time (8.45pm UK time).
It warned areas under threat were from the Bay of Islands to Whangarei, from Matata to Tolaga Bay including Whakatane and Opotiki, and the Great Barrier Island.
"We want everyone to take this threat seriously. Move to high ground," Whangarei Mayor Sheryl Mai told state broadcaster TVNZ.
Warnings were also issued for other Pacific islands like Tonga, American Samoa, Fiji, Vanuatu, Hawaii and others.
Australia issued a marine tsunami threat for Norfolk Island but said there was no threat to the mainland, while Chile said it could experience a minor tsunami.
"People near the coast in the following areas must move immediately to the nearest high ground, out of all tsunami evacuation zones, or as far inland as possible. DO NOT STAY AT HOME," NEMA said in a statement posted online
"The earthquake may not have been felt in some of these areas, but evacuation should be immediate as a damaging tsunami is possible."
Myanmar junta releases over 23,000 prisoners but fate of detained protesters unknown | World News
Myanmar's junta has claimed to have pardoned and released more than 23,000 prisoners – but it is not known if the figure includes pro-democracy activists detained in the wake of February's coup.
The release was announced to mark the new year holiday.
State broadcaster MRTV said Myanmar's military leader Senior General Min Aung Hlaing pardoned the 23,047 prisoners, including 137 foreigners who will be deported.
The strongest weapon in Myanmar is a phone

He also reduced sentences for others.
Early prisoner releases are customary during major holidays, but this is the second time the ruling junta has done so since it ousted the elected government of Aung San Suu Kyi, triggering daily protests, arrests and deaths by security forces.
According to the Assistance Association for Political Prisoners, which monitors casualties and arrests, government forces have killed at least 726 protesters and bystanders since the takeover.
The group says 2,728 people, including Ms Suu Kyi, are in detention.
Following the release of more than 23,000 convicts to mark Union Day on 12 February, there were reports on social media that some were recruited by the authorities to carry out violence at night in residential areas to spread panic.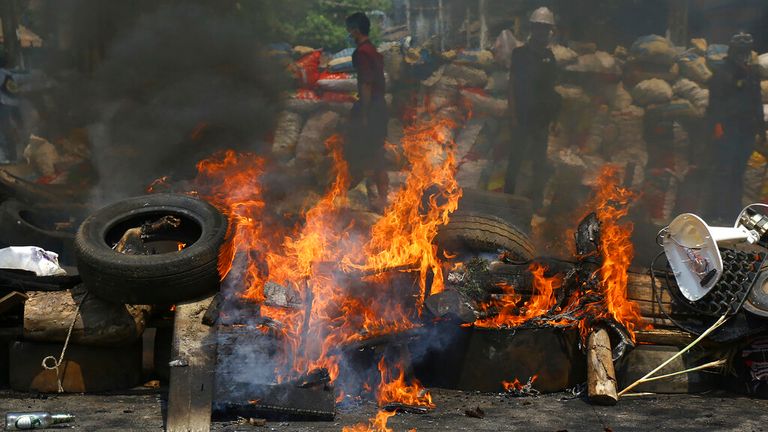 Some areas responded by setting up their own neighbourhood watch groups.
The military said it staged the coup because a November election won by Ms Suu Kyi's party was rigged – an assertion dismissed by the election commission.
COVID-19: Pandemic has now killed three million across the world – as countries see surge in cases | World News
The global death toll from coronavirus has topped three million people amid repeated setbacks in the worldwide vaccination campaign and a deepening crisis in places such as Brazil, India and France.
The number of lives lost, as compiled by Johns Hopkins University in the US, is about equal to the population of Kyiv, Ukraine; Caracas, Venezuela; or metropolitan Lisbon, Portugal.
It is bigger than Chicago (2.7 million) and equivalent to Philadelphia and Dallas combined.
However, the true number is believed to be significantly higher because of possible government concealment and the many cases overlooked in the early stages of the outbreak that began in Wuhan, China, at the end of 2019.
Worldwide, COVID-19 deaths are on the rise again, running at around 12,000 per day on average, and new cases are climbing too, eclipsing 700,000 a day.
"This is not the situation we want to be in 16 months into a pandemic, where we have proven control measures," said Maria Van Kerkhove, one of the World Health Organisation's leaders on COVID-19.
In Brazil, where deaths are running at about 3,000 per day, accounting for one-quarter of the lives lost worldwide in recent weeks, the crisis has been likened to a "raging inferno" by one WHO official.
A more contagious variant of the virus has been rampaging across the country.
Meanwhile, problems that India had overcome last year are coming back to haunt health officials.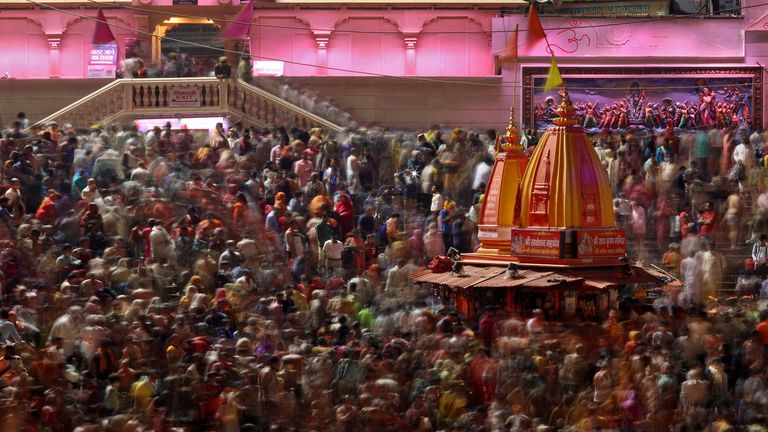 Only 178 ventilators were free on Wednesday afternoon in New Delhi, a city of 29 million, where 13,000 new infections were reported the previous day.
The challenges facing India reverberate beyond its borders since the country is the biggest supplier of shots to Covax, the UN-sponsored program to distribute vaccines to poorer parts of the world.
Last month, India said it would suspend vaccine exports until the virus's spread inside the country slows.
The WHO recently described the supply situation as precarious.
Up to 60 countries might not receive any more jabs until June, by one estimate.
To date, Covax has delivered about 40 million doses to more than 100 countries, enough to cover barely 0.25% of the world's population.
Globally, about 87% of the 700 million doses dispensed have been given out in rich countries.
While one in four people in wealthy nations have received a vaccine, in poor countries the figure is one in more than 500.
Elon Musk's SpaceX wins $2.9bn NASA contract to send humans to the moon | Science & Tech News
Elon Musk's private space company SpaceX has won a $2.9bn (£2.1bn) NASA contract to build a spacecraft to put humans on the moon.
The tech billionaire's firm was chosen ahead of Amazon founder Jeff Bezos' Blue Origin and defence contractor Dynetics Inc.
Steve Jurczyk, NASA's acting administrator, said at a video conference: "We should accomplish the next landing as soon as possible. This is an incredible time to be involved in human exploration, for all humanity."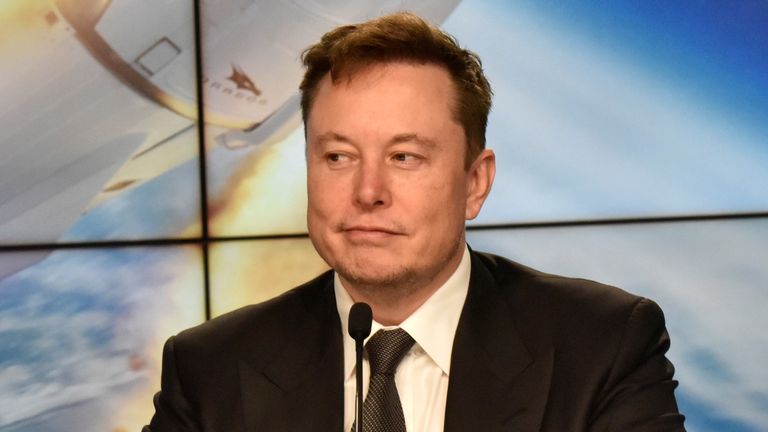 SpaceX will need to complete a test flight "to fully check out all systems with a landing on the lunar surface prior to our formal demonstration mission", NASA official Lisa Watson-Morgan told reporters.
Mr Musk is one of the world's richest people thanks to his 22% stake in electric car maker Tesla, now the world's most valuable vehicle manufacturer.
His publicly stated aim is to put humans on Mars – but so far, SpaceX has mainly been used to launch satellites for his Starlink internet venture, and other satellites and space cargo.
The SpaceX programme has suffered considerable teething problems, with another failed landing for its prototype Starship spacecraft last month.
The previous three exploded at touchdown or shortly afterwards.
Those setbacks do not appear to have affected investors' confidence in his schemes, however, as SpaceX said on Wednesday it had raised about $1.16bn (£838m) in equity financing.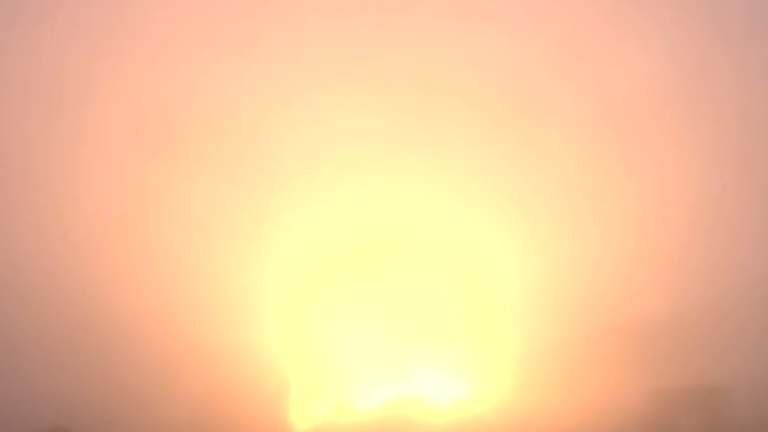 NASA's plan is get back to the moon and using that as a platform to send astronauts to Mars and it is looking to team up with private companies that share its vision for space exploration.
In December, NASA announced 18 astronauts who could be involved in plans to get back to the moon by 2024.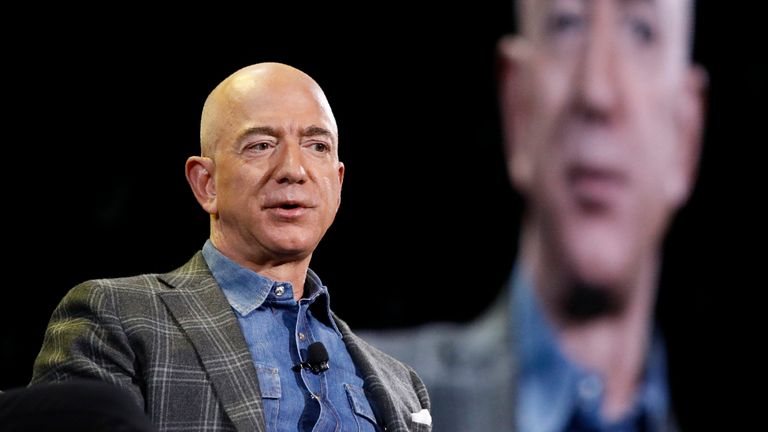 It's a setback for Mr Bezos, a lifelong space enthusiast and one of the world's richest people, who is more focused on his space venture after deciding to step down as Amazon CEO.
The NASA deal was seen as a way for Blue Origin to establish itself as a desired partner for NASA, and also putting the venture on the road to turning a profit.