El Chapo's wife arrested on drug trafficking charges – as she is also accused of plot to break husband out of prison | World News
The wife of the Mexican drug kingpin known as El Chapo has been arrested at a US airport on international drug trafficking charges. 
Emma Coronel Aispuro, 31, was held at Dulles International Airport in Virginia and is expected to appear in federal court later, the US Justice Department said.
She has been accused of conspiring to distribute cocaine, methamphetamine, heroin and marijuana in the US, as well as helping her husband escape prison in Mexico via a secret tunnel in 2015.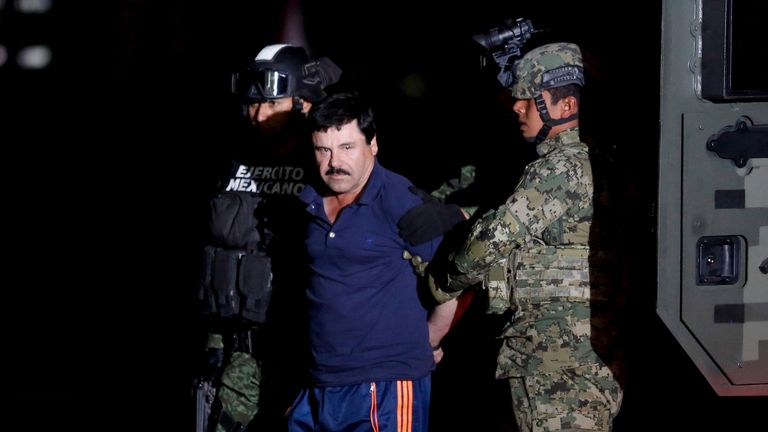 Joaquin "El Chapo" Guzman was once Mexico's most powerful drug lord, with his Sinaloa cartel responsible for smuggling mountains of cocaine and other drugs into the US during his 25-year criminal career.
He had first escaped from a Mexican prison in 2001, leading authorities on a 13-year manhunt before he was recaptured.
It was his second major prison break in 2015 that his wife allegedly had a key role in planning.
Guzman managed to escape through an hole under his cell's shower that led to a mile-long lighted tunnel, using a motorbike on rails to speed up his departure.
The plot included buying a piece of land near the prison, as well as firearms and an armoured truck, and smuggling the drug lord a GPS watch so his allies could "pinpoint his exact whereabouts so as to construct the tunnel with an entry point accessible to him", court papers say.
Prosecutors say Coronel Aispuro worked with Guzman's sons and a witness, who is now co-operating with the US government, to organise the construction of the tunnel.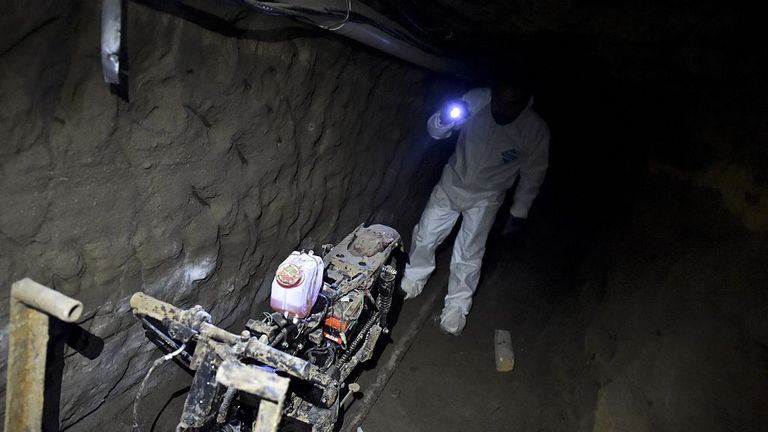 The 31-year-old is also accused of planning yet another prison escape before Guzman was extradited to the US in January 2017.
Guzman was sentenced to life behind bars in 2019.
The infamous criminal was said to have an "army of sicarios" or hitmen who were under orders to kidnap, torture and kill anyone who got in his way.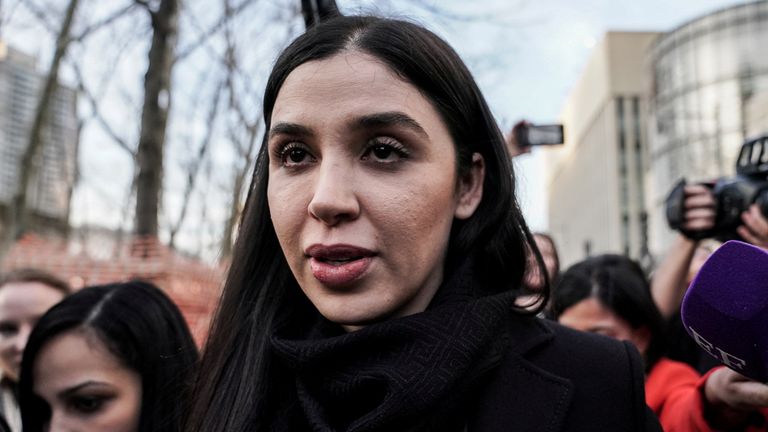 Coronel Aispuro had regularly attended her husband's trial.
She remains in custody and it is not yet clear whether she has a lawyer who can comment on the allegations.
COVID-19: US becomes first country to record half a million deaths | US News
The US has become the first country to record more than half a million deaths with coronavirus.
There have now been 500,071 COVID-related fatalities in the country, and more than 28 million people have been infected, according to the Johns Hopkins coronavirus tracker.
President Joe Biden and Vice President Kamala Harris are to commemorate the huge loss of life at a White House event that will include a speech by the president, a moment of silence and a candle-lighting ceremony.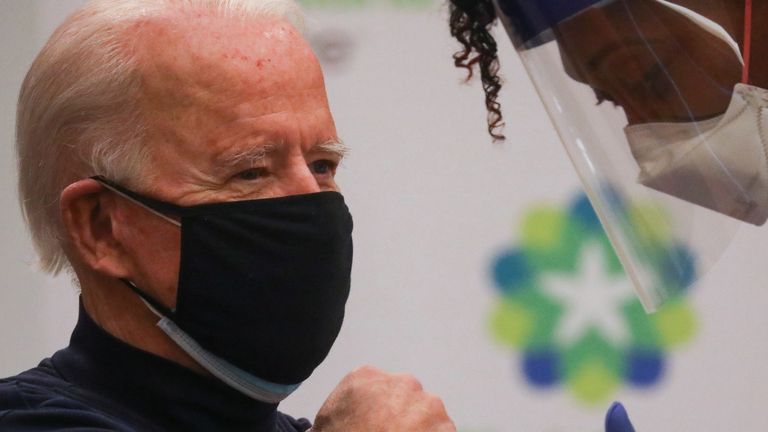 In a statement, the president said more Americans had died "in a single year of this pandemic than in World War One, World War Two, and the Vietnam War combined".
He added: "We, as a nation, must remember them so we can begin to heal, to unite, and find purpose as one nation to defeat this pandemic."
Mr Biden asked all US citizens to "observe a moment of silence at sunset".
And he has ordered the nation's flag to be flown at half mast at the White House, on all public buildings and grounds, and at military posts and naval stations until sunset on Friday.
Brazil has the second highest number of coronavirus deaths globally with about 250,000.
The fact the US leads the world in both death and infection numbers reflected poor planning by the Trump administration, President Biden has previously said.
Confirming the US had bought enough doses "to vaccinate all Americans", he accused Mr Trump of failing to manage the vaccine rollout.
"While scientists did their job in discovering vaccines in record time, my predecessor – I'll be very blunt about it – did not do his job in getting ready for the massive challenge of vaccinating hundreds of millions," he said.
In December, the US's average daily deaths linked to COVID-19 touched 2,276 with one daily total exceeding the 2,977 people who lost their lives in the 9/11 terror attacks.
Indigenous Americans are the worst-affected racial group as a percentage of population, recording almost 211 deaths per 100,000 people, Statista said.
Despite Mr Biden's criticisms, there is cause for hope in the vaccine rollout, with official statistics saying about 64 million jabs had so far been given.
That puts the US on course to exceed the president's stated target of 100m doses in his government's first 100 days, though progress was hampered by the recent freezing weather.
And case numbers are also dropping – down to around 100,000 per day this month from 250,000 in January.
It is a far cry from Mr Trump's optimistic prediction last April, that, even if it did nothing, the US would lose 50,000 to 60,000 people to the virus.
COVID-19 Deaths are down and infection rates are falling, but US is far from out of the woods | US News
America is far from out of the woods with COVID-19.
Yes, deaths are down. Infections, too.
But the vaccine rollout has been heavily delayed by bad weather and supply chain issues.
Biden assures citizens COVID-19 vaccine is safe

And on Monday, the total number of people to die from coronavirus in the US surpassed 500,000.
Proportionately, that's not as bad as the UK or Italy, but it's still a staggering figure.
One thing remains starkly obvious: inequity remains a huge problem.
New figures show life expectancy fell by a full year in the US in the first six months of 2020 – but the gap between black and white Americans is now six years.
That's the widest it's been in more than two decades. And when it comes to the vaccines, communities of colour appear to be struggling.
Deni Taveras has seen that up close – and plenty of grief, too.
She lost six members of her family to COVID-19 – and 16 of them were infected.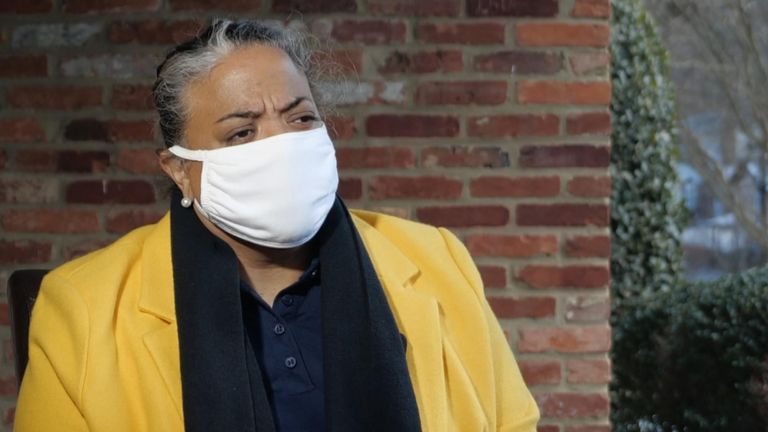 Deni showed Sky News a photo of the last time they were all together, before pointing at everyone hit or overcome by the virus. It's a sobering and bleak insight.
"It was devastating," she said. "I didn't see it coming and the thing is, as immigrants, a lot of people don't believe or they think of themselves as invincible… or don't pay attention to the requirements or obey the recommendations."
Deni is a council member in Prince George's County. The ZIP code she works in – 20783 – still has the highest number of infections and deaths from the pandemic, and she believes communities of colour like hers are being squeezed out.
"To me, the fact that we don't have a testing site in the ZIP code, we don't have a vaccine site in the ZIP code, to me speaks volumes."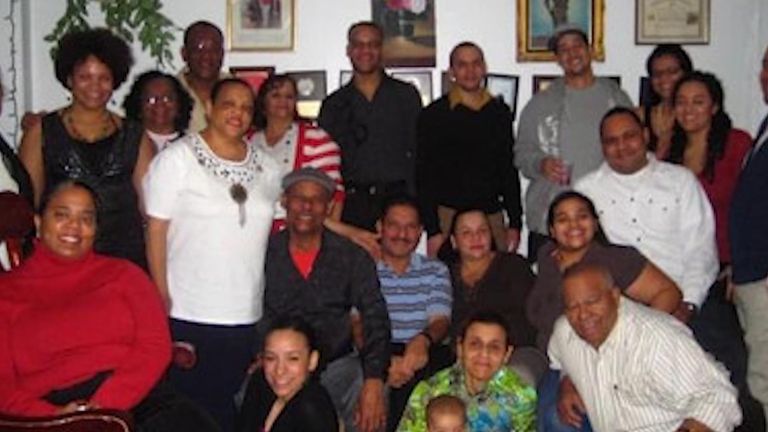 Deni thinks it is self-defeating oversight at best.
"Not providing vaccines to this population costs everybody," she said. "We are your frontline workers. We're your essential workers. We're the ones out there making sure that things get done, that snow gets ploughed, that your streets get salted, that your grocery stores are stocked."
On University Boulevard, a busy crossroads at the heart of the community, the streets are abuzz with people. Young men cut coconuts on the side of the road as Spanish music plays out. Many are wearing masks, but they are also hugely exposed. Lots of them live in crowded homes. Many don't have health insurance and work in front-facing jobs.
Deni does have hope the Biden administration will turn things around eventually – as the president believes in science and is willing to follow advice from those who know more.
But there is a lasting legacy issue here – a suffering that endures and will be hard to walk back, suffering that Deni believes could have been largely avoided.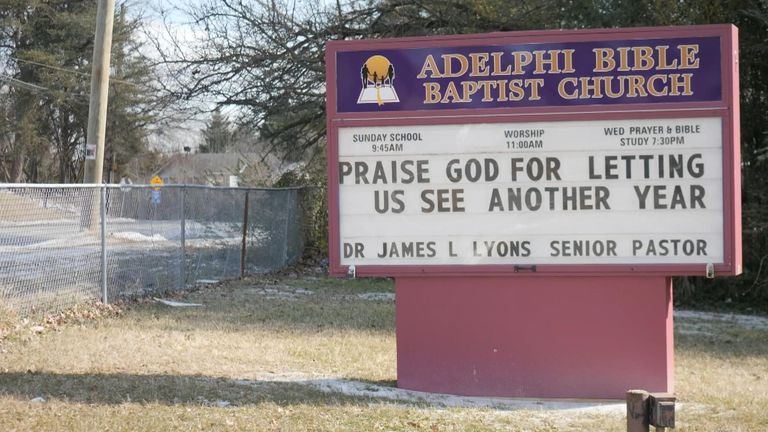 She says the decline in life expectancy has "cost us money. It cost us generational wealth. You know, again, to me it's part of the structural racism challenges that we continue to face as a people".
When it comes to vaccines, scepticism is often blamed for low uptake. But it's often a lot to do with a lack of access – to pharmacies, hospitals, providers and transport.
As we're driving away from the area, we see a sign by a church that reads "Praise God for letting us see another year".
In America, it often feels like faith runs as deep as inequity.
Boris Johnson to warn climate change will risk worsening conflict and insecurity across the world | UK News
Boris Johnson will warn the United Nations Security Council that unless urgent action is taken to tackle climate change, the world risks worsening conflict, displacement and insecurity.
In a virtual address, the prime minister will call on all members to help the most vulnerable countries adapt to the impact of climate change and cut emissions.
He will say the issues of security needs to be considered alongside the environmental impacts of global warming.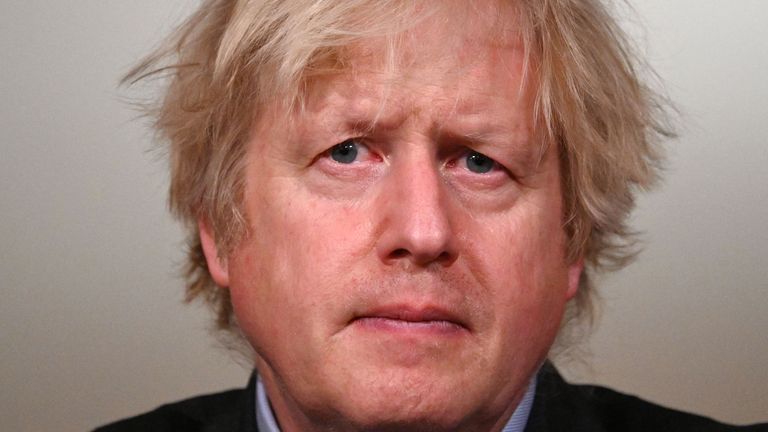 The UK has pledged to reduce its emissions by 68% by 2030 compared to 1990 levels.
In November, Britain will host the landmark COP26 climate conference in Glasgow.
Of the 20 countries ranked most vulnerable to rising global temperatures, 12 are already in conflict.
Ahead of chairing the UN Security Council session, Mr Johnson said: "The UNSC is tasked with confronting the gravest threats to global peace and security, and that's exactly what climate change represents.
"From the communities uprooted by extreme weather and hunger to warlords capitalising on the scramble for resources, a warming planet is driving insecurity.
"Unlike many issues the Council deals with, this is one we know exactly how to address. By helping vulnerable countries adapt to climate change and cutting global emissions to net zero, we will protect not only the bountiful biodiversity of our planet but its prosperity and security."
:: Subscribe to the Daily podcast on Apple Podcasts, Google Podcasts, Spotify, Spreaker
According to the Global Climate Risk Index, the five countries most affected by climate change in the 21st Century were Pakistan, Myanmar, Haiti, the Philippines and Puerto Rico.
Climate change increases the risk of instability from things like farming failures, loss of homes and access to water.
It also drives population movement, as has been witnessed across the world from central America to Syria.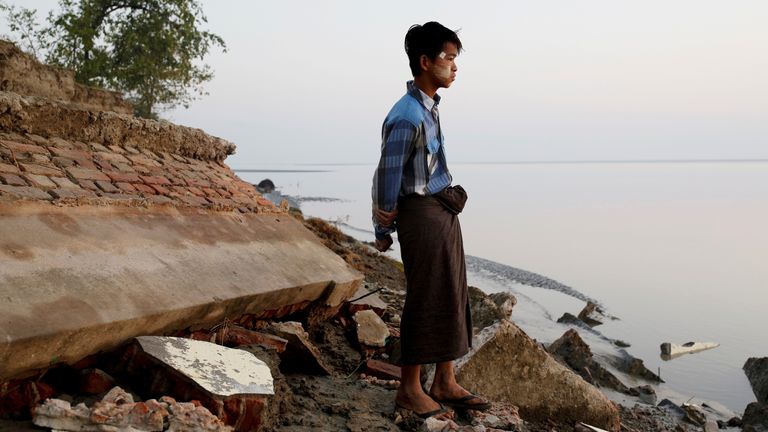 US President Joe Biden has recognised the link between climate change and national security.
As he took office, he signed a number of executive orders including one to rejoin the Paris Agreement.
He also instructed the federal government to make climate change integral to its foreign and national security policies.
Mr Biden has promised to work with other countries to support the most vulnerable to the impacts of climate change, increasing what he calls "our collective resilience".