Checkpoint shooting investigation raises questions over Israeli authorities' version of events | World News
An investigation into the fatal shooting of a Palestinian man whose car hit a checkpoint has raised questions about the Israeli authorities' version of events and put renewed focus on Israel's tactics and procedures in the occupied West Bank.
Ahmad Erekat, 26, a cousin of Palestinian diplomat and negotiator Saeb Erekat, was shot by border police seconds after his car hit an Israeli checkpoint between Jerusalem and Bethlehem on 23 June 2020.
Security camera footage, released at the time by the Israeli authorities, showed his car approaching the checkpoint before veering abruptly to the right. It hit a group of police officers. Remarkably, only one officer was lightly wounded.
The video showed him exiting the car and walking backwards with his arms raised as he is shot several times.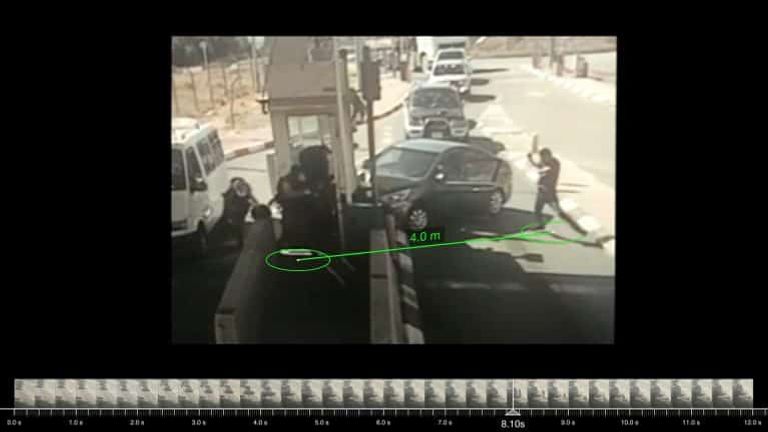 The investigation by Forensic Architecture, a London-based research agency specialising in human rights violations, has concluded that Mr Erekat:
Was shot while posing no immediate threat
Was not given any first aid treatment by the Israeli authorities after the shooting despite showing clear signs of life
Was treated in an "inhumane, degrading manner"
Did not accelerate towards the police officers but showed signs of braking before impact
Did not approach the police officers as the military claims
To date, the Israeli authorities have not handed over Mr Erekat's body for burial and have not released details of their own investigation.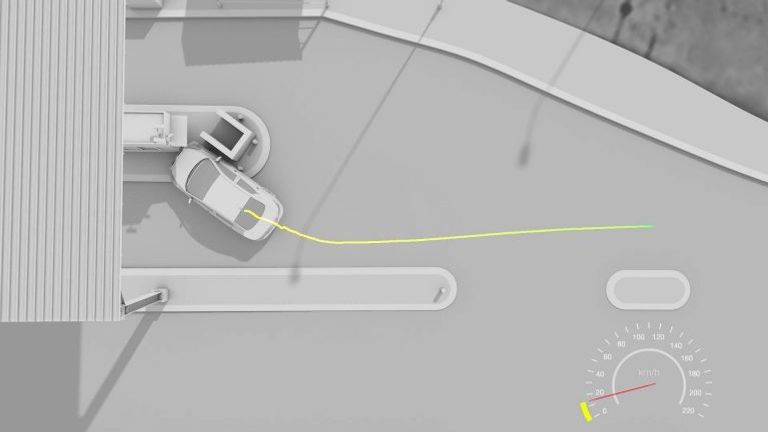 Mr Erekat's family have always insisted he was running errands ahead of his sister's wedding that was to take place later the same day and that he lost control of the car.
The authorities say the incident was an intentional ramming attack which are quite regular at checkpoints across the West Bank.
Just one CCTV video of the incident was released, but investigators at Forensic Architecture gathered numerous other videos from witnesses.
With the help of a forensic collision expert, they concluded that, contrary to the authorities' assertion the vehicle accelerated into the checkpoint, it maintained a constant speed until just before the impact.
Their video analysis from different camera angles showed evidence suggesting that Mr Erekat might have braked at the last moment.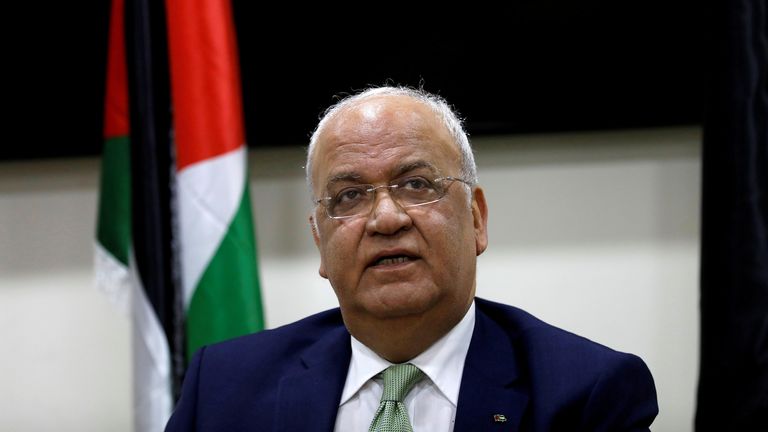 Mr Erekat was shot after he exited the car and backed away with his hands in the air. The military maintains the context of regular ramming attacks and his behaviour as he exited the car gave the border police reason to believe they were in immediate life threatening danger.
Through further video analysis, the investigators were able to conclude that no first aid was provided to Mr Erekat despite clear signs that he was still alive.
A Palestinian ambulance which arrived at the scene was denied access.
An hour-and-a-half after he was shot, Mr Erekat's body, which had been stripped naked, was removed by the authorities.
The investigators said: "His body was treated in an inhuman and degrading manner and later seized by the army to deny him a proper burial-an act of collective punishment. To date, the Israeli army has not opened an investigation into Erekat's crash and continues to withhold most of the evidence."
Mr Erekat's body is one of more than 50 currently being held by the Israeli authorities. All are Palestinians killed over recent years while allegedly committing acts of terror.
Saeb Erekat, the veteran Palestinian peace negotiator, led a very public call for the release of his cousin's body until his own death from coronavirus in November.
The Forensic Architecture investigation was supported by Al Haq, a Palestinian Human Rights group. Israel claims that its director, Shawan Jabarin, has links to the PFLP, internationally recognised as terrorist organisation.
Sky News put the conclusions of the Forensic Architecture investigation to the Israeli authorities.
In a joint statement, the Israeli Defence Forces and the police said: "From the evidence collected, it was established beyond doubt that those present at the scene were certain that they were in immediate life-threatening danger, and that this was an assailant who had carried out a deliberate attack."
"Contrary to allegations, Erekat was examined at the scene of the incident by medical personnel a few minutes following the attack, and was found to have no pulse or breathing, and therefore no resuscitation procedures were performed on the spot, and his death was pronounced accordingly. During the entire incident there was no degrading treatment or infringement of the dignity of the deceased."
"The issue of holding the terrorist's body is in legal proceedings in the High Court, so we will not be able to elaborate further at this time."
Perseverance: NASA's rover takes 11 million earthling names to Mars | World News
Nearly 11 million people landed on Mars last week – even if it was just in names only.
When NASA's Perseverance rover touched down on the red planet, it did so bearing three silicon chips.
Upon these small pieces of silicon – each one no larger than a fingernail – millions of names were etched with an electron beam.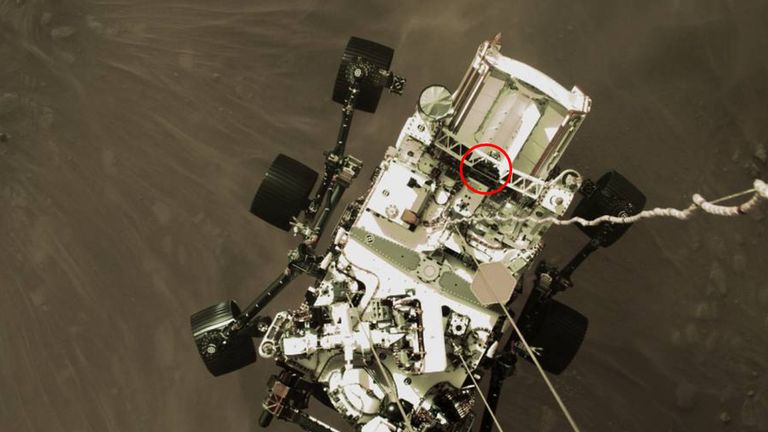 The beam allows for the writing to be less than one micron across – much less than the width of a human hair.
In total, 10,932,295 people from around 250 countries and territories had their names travel the 300 million miles through the solar system aboard the rover.
And 284,350 of those were people in the UK, with participating countries stretching from the United States to Niue as part of the "Send Your Name To Mars" project.
The silicon chips were attached to a plate on one of Perseverance's central beams, ensuring the camera on the rover could see them.
A virtual boarding pass was also sent to those who signed up for the scheme.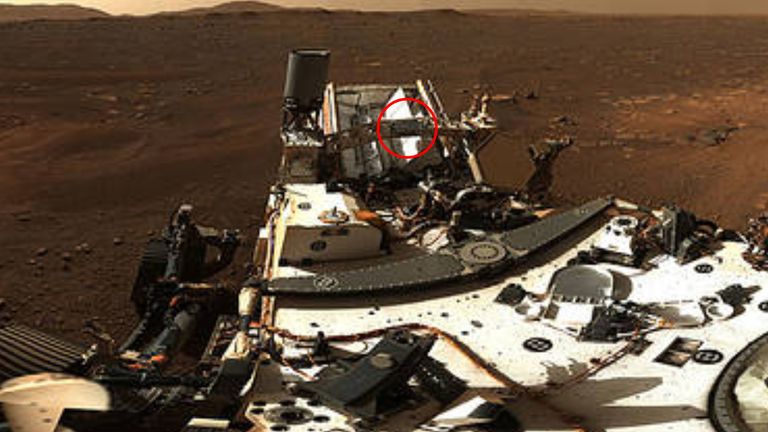 The previous NASA landing on Mars was InSight in November 2018 – this craft had 2,429,807 earthling names on it.
Meanwhile, 7,289,416 people have already signed up to have their names transported across the cosmos on the agency's next mission to the red planet.
Indonesia: Six killed and one missing after illegal gold mine collapses | UK News

Six people have been killed after an illegal gold mine in Indonesia's Sulawesi island collapsed on nearly two dozen people working inside.
One other worker is missing following the incident, officials said on Thursday.
An estimated 22 people became trapped in the rubble when the mine in Central Sulawesi province's Parigi Moutong district collapsed late on Wednesday due to unstable soil, according to Andrias Hendrik Johannes, who heads the local search and rescue agency.
The bodies of four women and two men were recovered during a gruelling search effort through the night.
Rescuers were also able to pull 15 survivors from the debris.
Police, emergency personnel, soldiers and volunteers have been trying to locate one worker who is still missing.
However, their efforts were hampered by the remote location of the mine and the unstable soil that risked further slides.
Video from the scene showed rescuers struggling to bring out a body bag from an inundated ravine.
Illegal or informal mining operations are commonplace in Indonesia, but put workers in conditions with a high risk of serious injury or death.
Landslides, flooding and collapses of tunnels are just some of the hazards putting labourers' lives at risk.
Meanwhile, much of the processing of gold ore involves use of highly toxic mercury and cyanide by workers using little or no protection.
Indonesia accounts for about 3% of the world's gold production – most of that coming from the Grasberg mine in Papua province, said to have $40bn (£28bn) in reserves and up to 20,000 workers.
German man charged with spying after 'passing parliament floor plans to Russia' | World News
A German man has been charged with espionage for allegedly passing information on properties used by the German parliament to Russian military intelligence, prosecutors have said.
Identified only as Jens F in line with German privacy rules, the suspect worked for a company that had been repeatedly contracted to check portable electrical appliances by the Bundestag – the lower house of parliament.
Federal prosecutors said he had access to PDF files with floor plans of the properties involved.
The Bundestag is based in the Reichstag building, a Berlin landmark, but also uses several other sites.
At some point before early September 2017, the suspect "decided of his own accord" to give information on the properties to Russian intelligence, the prosecutors said.
They allege he sent the PDF files to an employee of the Russian Embassy in Berlin, who was an officer with Russia's GRU military intelligence agency.
In October, the European Union imposed sanctions on two Russian officials and part of the GRU agency over a cyberattack against the German parliament in 2015.
Additionally, a Russian man accused of killing a Georgian man in downtown Berlin on Moscow's orders in 2019 is on trial in Berlin.
And last year's poisoning of Russian opposition leader Alexei Navalny, who was flown to Germany for treatment and then arrested immediately on his return to Russia, has added another layer to tensions.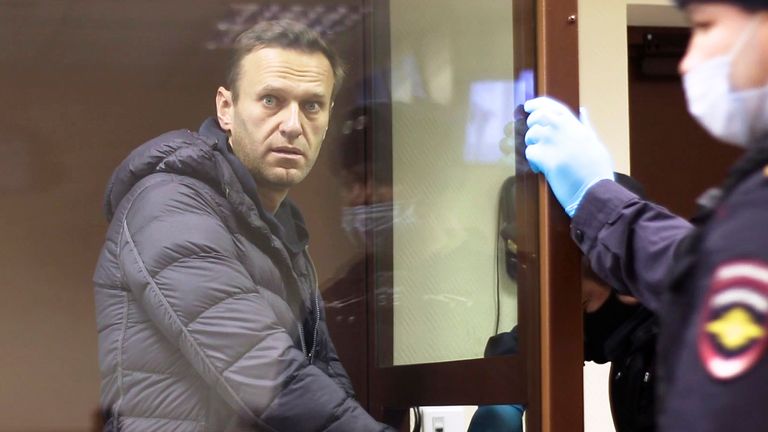 Mr Navalny became ill during a domestic flight in Russia on 20 August last year.
After tests by the Organisation for the Prohibition of Chemical Weapons confirmed the nerve agent novichok was used in the poisoning, Russian foreign minister Sergey Lavrov accused Germany of "not planning to provide any facts, despite all international and legal obligations".
Six members of the Russian government were handed EU and UK travel bans and asset freezes following the incident.