Polls open in first Iraq election since victory declared over Islamic State
Voters across Iraq are going to the polls for the first national election since the country declared victory over Islamic State.
Almost 7,000 candidates from dozens of political alliances are competing for 329 parliamentary seats.
Prime Minister Haider al Abadi facing stiff competition from parties with closer ties to Iran, which holds considerable military and economic sway in the country.
Despite overseeing the defeat of the terrorist group, whose fighters overran nearly a third of Iraqi territory just weeks after he took office in the summer of 2014, Mr Abadi has failed to emerge as the clear favourite due to entrenched corruption and an economic downturn.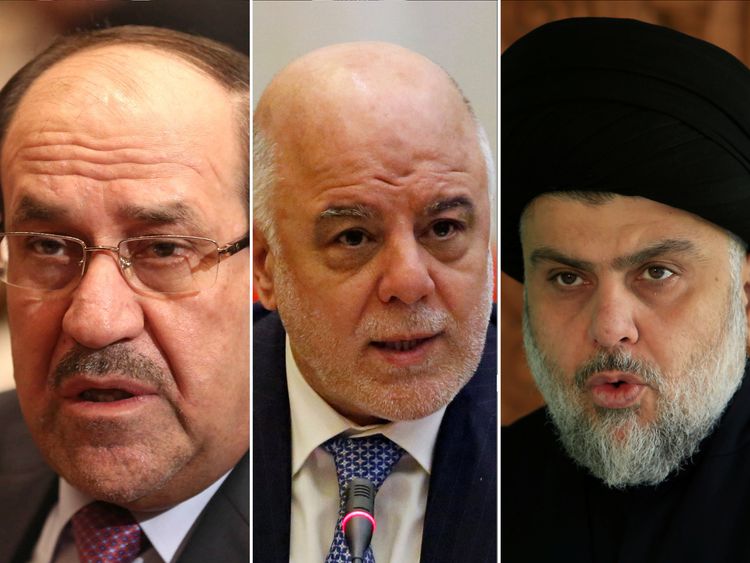 The downturn was partly sparked by a fall in global oil prices and the fact that the war against IS cost the Government an estimated $100bn (£73.8bn).
His strongest opponents are his predecessor, Nouri al Maliki, who was in office for eight years, and an alliance of candidates linked to the country's powerful paramilitary forces.
The alliance – known as Fatah, which is Arabic for Conquest – is led by former transport minister Hadi al Amiri, who later became a senior commander of mostly Shia fighters in the battle against IS.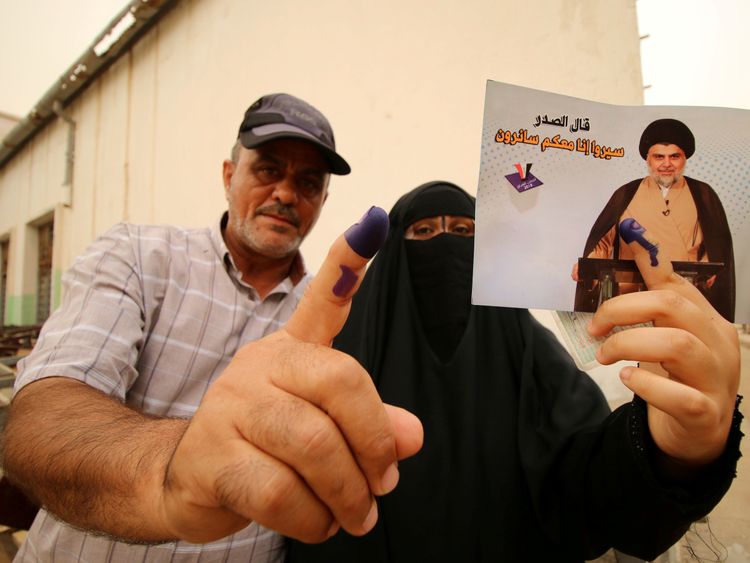 Another strong candidate is influential cleric Muqtada al Sadr, who commanded a powerful Shia militia that battled US troops in the years after the 2003 invasion. He then mobilised the militia after IS militants swept across northern and central Iraq in the summer of 2014.
Iraq declared victory over IS in December.
Saturday's election – the fourth since Saddam Hussein was overthrown in 2003 – is being conducted electronically for the first time in a bid to reduce fraud.
Polling centres have also been set up for many of the country's two million nationals who have been displaced by the war against IS. Iraq has a total population of just around 37 million, with 24 million eligible to vote.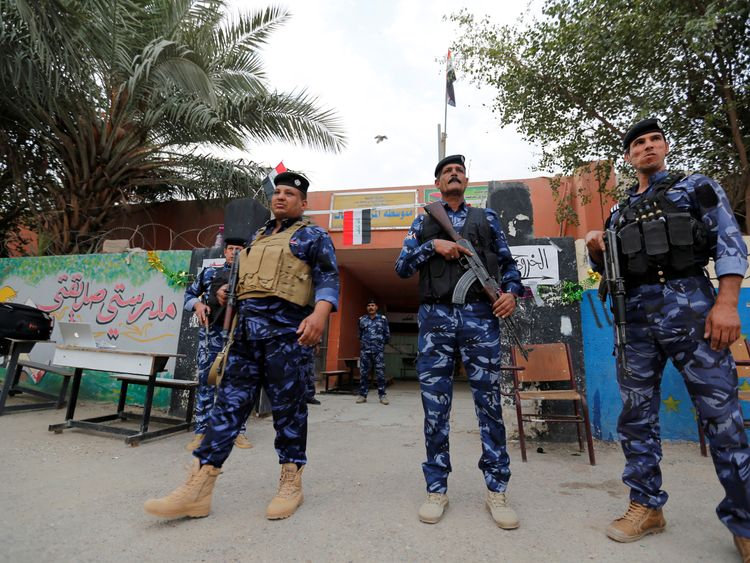 The results are expected by the end of Monday, but coalition negotiations are expected to drag on for months as no single party is likely to win enough seats to hold a majority.
When the new government is formed, it will have to deal from the fallout of US President Donald Trump's decision to pull out of the Iran deal, which has raised fears among Iraqis that their country could be a battleground for conflict between Washington and Tehran.
China gold mine blast: 12 trapped workers still alive following explosion last week | World News

Twelve miners are still alive a week after an explosion trapped 22 workers underground at a Chinese gold mine, state media says.
Rescue teams are desperately trying to bring them back to the surface following the blast in Shandong province in eastern China on 10 January.
According to China's Xinhua News Agency, a note passed through a rescue shaft on Sunday night said that while 12 of the workers were still alive, the fate of the other 10 remained unknown.
The rescue shaft had been used to pass food and supplies to the group while they wait.
The handwritten message said that four of the miners had been injured and the health of the others was declining, due to the lack of fresh air and an influx of water.
It added that the group needed medical supplies and drugs, and ended with: "Keep on with the rescue efforts. We have hope, thank you."
Managers of the operation at the Qixia gold mine, which had been under construction at the time, were arrested and detained, after failing to report the incident for more than a day.
They have since been removed from their posts, along with the mayor of the nearby city of Yantai.
More than 300 people are part of the rescue effort above ground, with teams drilling a new shaft to try and reach the chamber and expel deadly fumes.
Alexei Navalny: Dominic Raab joins international leaders in calling for immediate release of Putin critic | World News
Dominic Raab has called for the immediate release of Putin critic Alexei Navalny.
The foreign secretary has joined a host of leading politicians who have condemned Mr Navalny's arrest on his return to Russia, after he was poisoned with a nerve agent last year.
Mr Raab said: "It is appalling that Alexei Navalny, the victim of a despicable crime, has been detained by Russian authorities. He must be immediately released.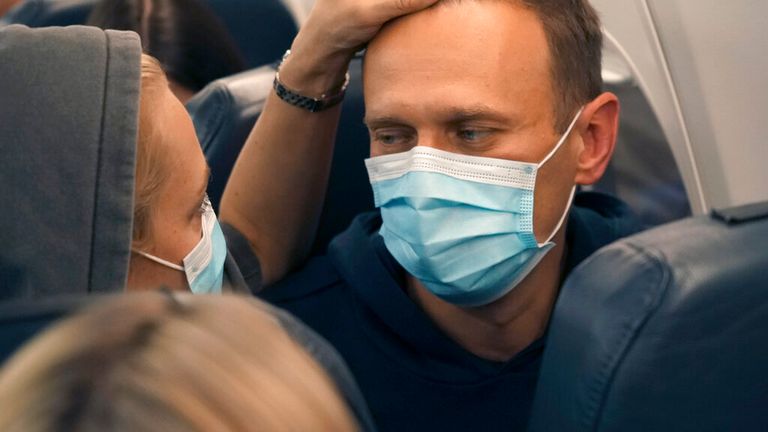 "Rather than persecuting Mr Navalny, Russia should explain how a chemical weapon came to be used on Russian soil."
Mr Navalny was detained at Moscow's Sheremetyevo airport on Sunday, after spending five months in Germany recovering from poisoning with a Novichok nerve agent.
The 44-year-old, who is one of Vladimir Putin's most outspoken critics, blames Moscow for the attack that nearly killed him, although the Kremlin denies any involvement.
His detention minutes after landing was widely expected because Russia's prisons service said he had violated parole terms from a suspended sentence on a 2014 embezzlement conviction.
He is due to be held until a date is set for his case. Lawyers for Mr Navalny said they have not been granted access to him.
Moment Navalny is detained after landing in Russia

The arrest has prompted international calls for his release, with the US, the UK, Germany, and France condemning Moscow.
On Monday, vaccine deployment minister Nadhim Zahawi told Sky News the UK government was "very worried" about Mr Navalny's safety.
He said: "The foreign secretary will say more about this, but we are very worried about the wellbeing and safety of Alexei Navalny.
"And of course, we have to make sure that the Russian government answers why a poison was used."
Mike Pompeo, US secretary of state, said Washington "strongly condemns" the decision to arrest Mr Navalny and called his detention "the latest in a series of attempts to silence Navalny and other opposition figures and independent voices who are critical of Russian authorities."
He added on Twitter that he was "deeply troubled" by the move.
"Confident political leaders do not fear competing voices, nor see the need to commit violence against or wrongfully detain, political opponents," he said.
President-elect Joe Biden's pick for national security adviser called on the Russian authorities to free him.
"Mr Navalny should be immediately released, and the perpetrators of the outrageous attack on his life must be held accountable," Jake Sullivan said in a tweet.
'They tried to kill me,' says Kremlin critic

Charles Michel, president of the European Council, called Mr Navalny's arrest "unacceptable" and demanded his immediate release.
He was echoed by the French foreign ministry and German foreign minister Heiko Maas.
Mr Maas said: "Russia is bound by its own constitution and by international obligations to the principle of the rule of law and to the protection of civil rights.
"These principles must, of course, be applied to Alexei Navalny as well. He should be released immediately."
On leaving Berlin on Sunday, Mr Navalny said he didn't think he would be arrested as he had "every right" to return to his home country.
The arrest raises tensions in Russia as it approaches national parliament elections this year, in which Mr Navalny's organisation is expected to be active in trying to defeat pro-Kremlin candidates.
"This is a real act of bravery for Alexei Navalny to return to Russia, given that government agents already tried to kill him once," Human Rights Watch executive director Kenneth Roth tweeted.
"But he understandably wants to be part of the pro-democracy movement in Russia, not a dissident in exile."
Mr Navalny fell into a coma while aboard a domestic flight from Siberia to Moscow on 20 August.
He was transferred to a hospital in Berlin two days later.
Labs in Germany, France and Sweden tested the substance he was exposed to.
It was established he was poisoned with a Soviet-era novichok nerve agent – the same kind of substance used against Sergei and Yulia Skripal, a former Russian double agent and his daughter, in a 2018 poisoning in Salisbury.
COVID-19: China confirms economic bounce-back with 2.3% GDP growth | Business News
China has confirmed its bounce-back from the coronavirus crisis as official figures revealed its economy grew by 2.3% last year.
The expansion was the weakest since 1976 after the pandemic sent GDP into reverse at the start of 2020.
But the country where COVID-19 was first identified will be the only major global economy to have avoided contracting during a year defined by the catastrophic impact of the outbreak.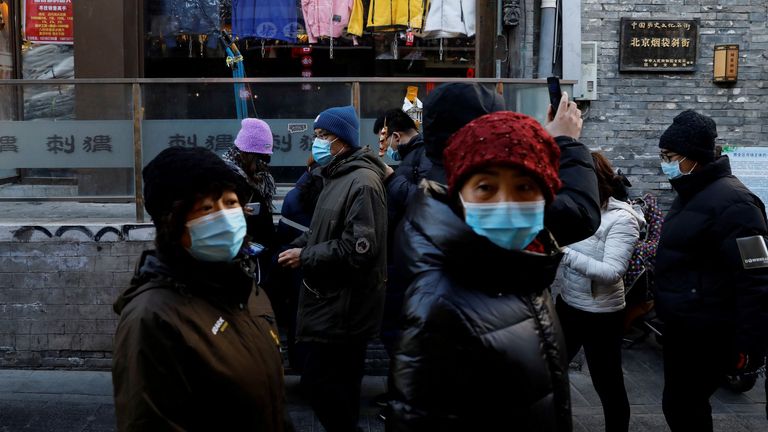 Economists expect China's expansion to pick up further pace this year with growth of more than 8%.
Figures from the country's national bureau of statistics showed GDP shrank by 9.7% in the first quarter before bouncing back to 11.6% in the April-June period then growing by 3% and 2.6% in the third and fourth quarters.
Retail sales growth slowed towards the end of the year – falling short of analysts' expectations and leaving them 3.9% lower for 2020 as a whole, in the first decline since 1968.
But exports have picked up pace as manufacturers stepped up production to supply goods to many countries crippled by the pandemic.
Strict restrictions imposed in China helped it to contain the outbreak much more quickly than other countries.
The world's second biggest economy – also navigating through a trade war with the US – has been helped too by central bank stimulus measures.
The state of the UK's pandemic-hit economy

Some analysts cautioned that a recent rebound in COVID-19 cases in the northeast of the country could impact activity and consumption in the run-up to next month's lunar new year holidays.
China's 2.3% growth for the year compares with projections that other major economies will all report declines for 2020, with the UK expected to have experienced its worst collapse for three centuries.