Hawaii blocks sunscreens that damage coral reefs

Hawaii has passed a bill blocking the sale of sunscreens that contain chemicals believed to be harmful to the coral reef.
Senators have voted to ban thousands of products containing oxybenzone and octinoxate, which the bill states have "significant harmful impacts on Hawaii's marine environment and ecosystems".
Democratic senator Mike Gabbard introduced the motion, which if signed into law by Governor David Ige will make Hawaii the first US state to enforce such a restriction.
"We're on the cutting edge by banning these dangerous chemicals in sunscreens," he told Hawaii Public Radio.
"When you think about it, our island paradise, surrounded by coral reefs, is the perfect place to set the gold standard for the world to follow."
The bill states that the chemicals have been shown to cause "genetic damage" to coral and other marine life, including their ability to adjust to climate change, as well as coral bleaching.
Concern has also been raised over its impact on a number of endangered species, including types of sea turtle.
The proposal has faced some opposition, however, mainly over whether it will discourage people from using sunscreen in one of the world's hottest and sunniest holiday locations.
Senator Gabbard stressed that the ban would not come into force until 2021, meaning residents and tourists alike should have time to adapt and change the types of products they use.
He added: "That's our big concern. We don't people to skip on sunscreen."
:: Great Barrier Reef bleaching outbreak damages two-thirds of site
Some of the evidence cited in the bill stems from a 2015 report from the University of Central Florida.
Professor John Fauth said at the time of its publication that the use of products containing oxybenzone "needs to be seriously deliberated in islands and areas where coral reef conservation is a critical issue".
Of the potential alternatives, he said: "Wear rash guards or scuba wetsuits and skip all the hygienic products when you go diving.
"If we could do it for a week at a time, people can certainly forgo it for a few hours to help protect these reefs for our children and their children to see."
The bill passed in Hawaii does not include products that have been prescribed by a licensed healthcare provider, whether they contain the two offending chemicals or not.
:: Sky's Ocean Rescue campaign encourages people to reduce their single-use plastics. You can find out more about the campaign and how to get involved at www.skyoceanrescue.com
COVID-19: Bats living in Cambodia in 2010 carried 'nearly identical' pathogen to COVID-19 virus, scientists discover | World News
Bats that lived in a Cambodian cave in 2010 carried a pathogen that is "nearly identical" to the virus that causes COVID-19, scientists have discovered.
Samples the scientists tested have been stored in a freezer at the Pasteur Institute in Phnom Penh, Cambodia, since December 2010 following a study by the Natural History Museum in Paris and mandated by UNESCO.
By sequencing samples from 430 bats gathered more than a decade ago, they found viruses "nearly identical" to the one that causes COVID-19 in two Rhinolophus shameli bats, otherwise known as Shemal's horseshoe bats, which are found in Cambodia, Laos, Myanmar, Thailand and Vietnam.
Live COVID updates from the UK and around the world
In a report released this week, which has not yet been peer reviewed, the group said the bats shared 92.6% of the same identity as SARS-CoV-2, the virus that causes COVID-19.
The bats had been living in a cave in northeastern Cambodia's Steung Treng province, which borders Laos.
The researchers had flagged their discovery in November but had not yet sequenced the genome to see just how close a relative it was to the virus that causes COVID-19.
This week, they said their findings could be crucial in discovering where the virus originated while further surveillance of bats and other wild animals in the region could mean the world is better prepared for the next pandemic.
Several sections of the bats' genome "are genetically closer to SARS-CoV-2 than any other closely related viruses discovered to date", the researchers wrote.
Last year, scientists in Yunnan, China, discovered viruses in a horseshoe bat sample from 2013 and another from 2019 that were 96.2% related.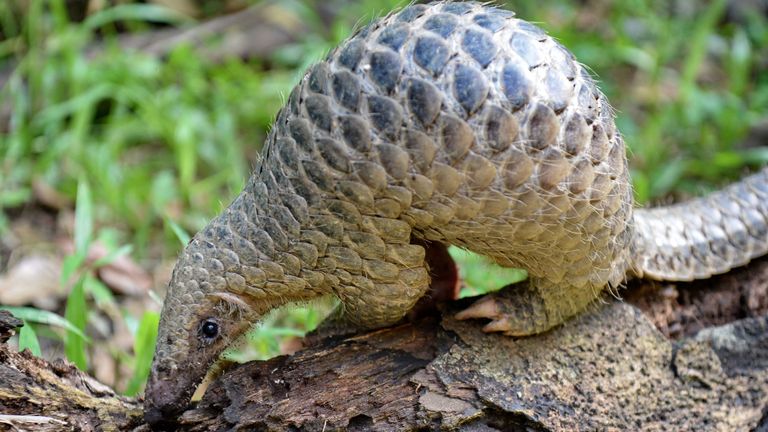 Two viruses closely related to SARS-CoV-2 were also found in February last year in Malayan Sunda pangolins that had been smuggled into southern China.
The Pasteur Institute scientists, funded by the US and French governments, said their finding "indicates that SARS-CoV-2 related viruses have a much wider geographic distribution than previously understood, and likely circulate via multiple Rhinolophus species".
Investigators from the World Health Organisation (WHO) are currently in Wuhan, China, to determine exactly where and how the pandemic started after the virus first emerged there in late 2019.
Subscribe to the Daily podcast on Apple Podcasts, Google Podcasts, Spotify, Spreaker
The Pasteur Institute scientists said Southeast Asia, and not just China, "may represent a key area to consider in the ongoing search for the origins of SARS-CoV-2, and certainly in broader coronavirus surveillance efforts".
They added that the region hosts a high diversity of wildlife and there is "extensive trade in, and human contact with, wild hosts of SARS-like coronaviruses".
The region is also undergoing "dramatic land-use changes… that can increase contacts between bats and humans".
"Continued surveillance of bats and other key wild animals in Southeast Asia is thus crucial, not only to find the SARS-CoV-2 reservoir, but to also be better prepared for the next pandemic," they concluded.
Daniel Pearl murder: British-born man acquitted over journalist's killing to be released from Pakistan prison | World News
The Supreme Court in Pakistan has ordered the release of British-born Ahmed Omar Saeed Sheikh who was convicted, and later acquitted, over the beheading of a US journalist in 2002.
Mr Sheikh has been on death row since his initial conviction for Daniel Pearl's murder 19 years ago, but his lawyer argued that his client "should not have spent one day in jail".
Lawyer Mehmood A Sheikh added that the court also ordered the release of three other Pakistanis who had been sentenced to life behind bars for their part in Mr Pearl's kidnapping and murder.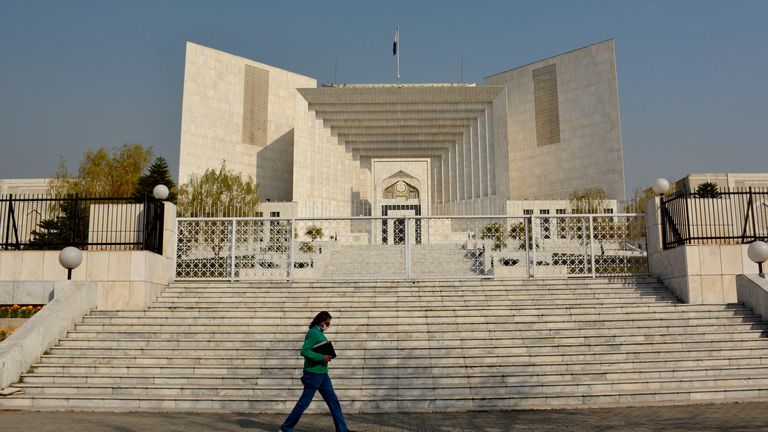 Mr Sheikh was formally acquitted of his involvement in April 2020.
The court also dismissed an appeal by the family of Mr Pearl and the Pakistani government over the acquittal of Mr Sheikh.
In statement released by their lawyer, Mr Pearl's family said: "Today's decision is a complete travesty of justice and the release of these killers puts in danger journalists everywhere and the people of Pakistan."
The country's three-judge Supreme Court ruled two to one in favour of upholding Mr Sheikh's acquittal and ordered his release, Pearl family lawyer Faisal Siddiqi said.
The US government has previously said it would demand that Mr Sheikh be extradited to the US to be tried there.
"We urge the US government to take all necessary actions under the law to correct this injustice. We also hope that the Pakistani authorities will take all necessary steps to rectify this travesty of justice," the Pearl family said.
Mr Siddiqi said that the only legal avenue left to pursue would be to ask for a review of the court's decision, but added that would be carried out by the same court that upheld the appeal, meaning "in practical terms" there is no further legal route in Pakistan.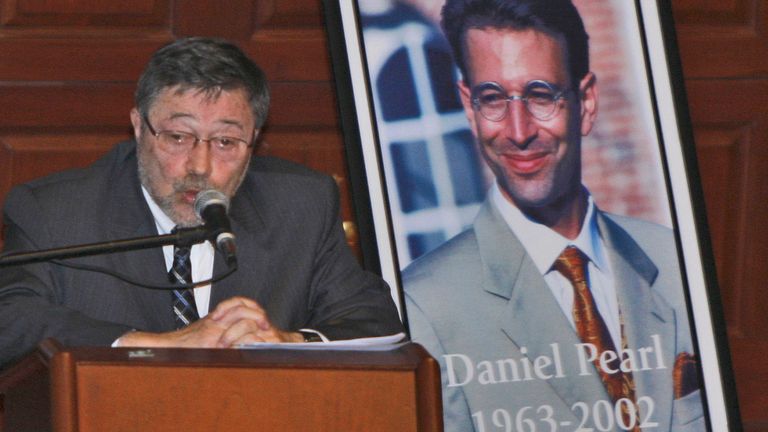 Mr Sheikh was convicted of helping to lure Mr Pearl to a meeting in the Pakistani city of Karachi before the journalist was kidnapped.
Mr Pearl had been looking in to the link between Pakistani militants and Richard C Reid – the "shoe bomber", who tried to blow up a flight between Paris and Miami with explosives in his shoes.
He went missing on 23 January, with his body being found in a shallow grave shortly after a video of his beheading was sent to the US consulate in Karachi.
Kate Moss and daughter Lila star in Paris catwalk show together | Ents & Arts News
She is one of the most famous supermodels in the world, and in recent years her daughter has been following in her catwalk footsteps.
So it was inevitable that British star Kate Moss and teenager Lila would one day walk the same runway.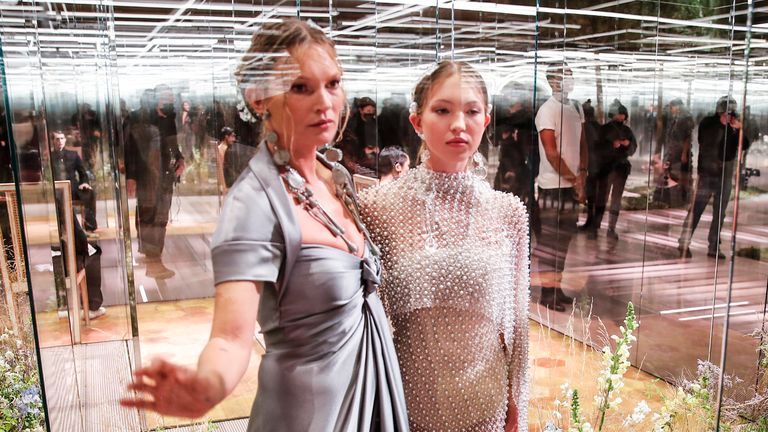 Modelling for the Fendi spring/summer show in Paris on Wednesday, the mother-daughter pair were the stars of the show.
In 2016, they appeared on the cover of Vogue together, but this is believed to be the first time they have appeared on the same catwalk.
Lila, 18, whose father is Kate's ex-partner Jefferson Hack, was pictured wearing a beaded caped dress, while Kate, 47, wore a silver satin dress.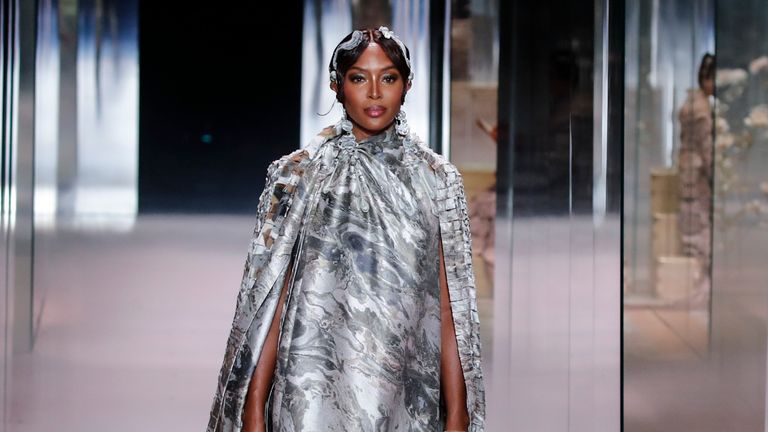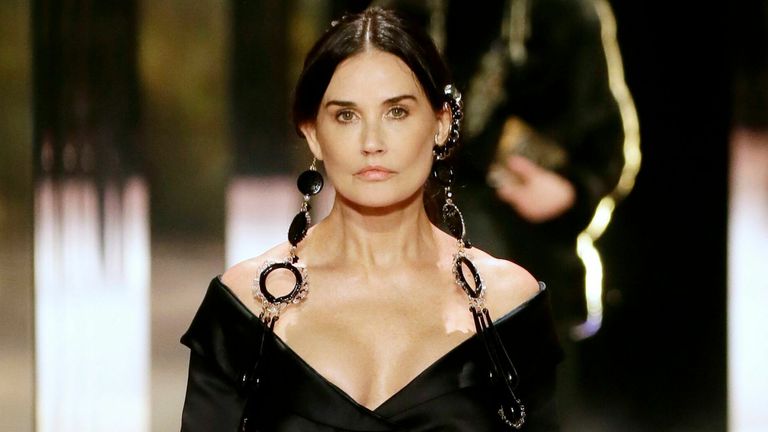 Several other high profile stars and supermodels – including Naomi Campbell – also featured in the show, which featured clothing by designer Kim Jones.
Actress Demi Moore was dressed in a dramatic black top, trousers and long headpiece as she took to the Fendi runway.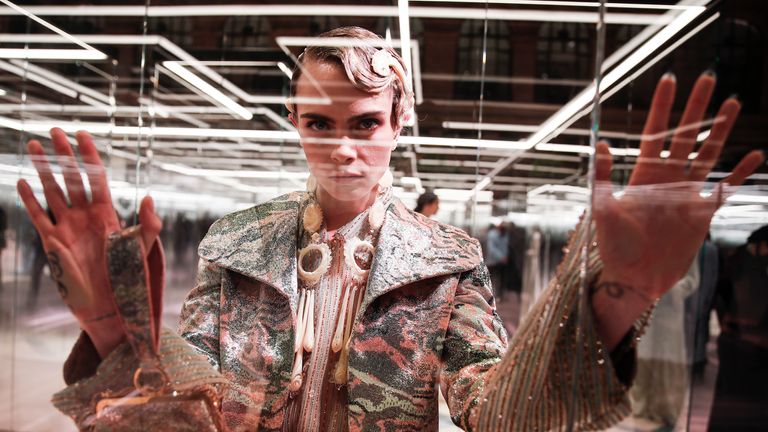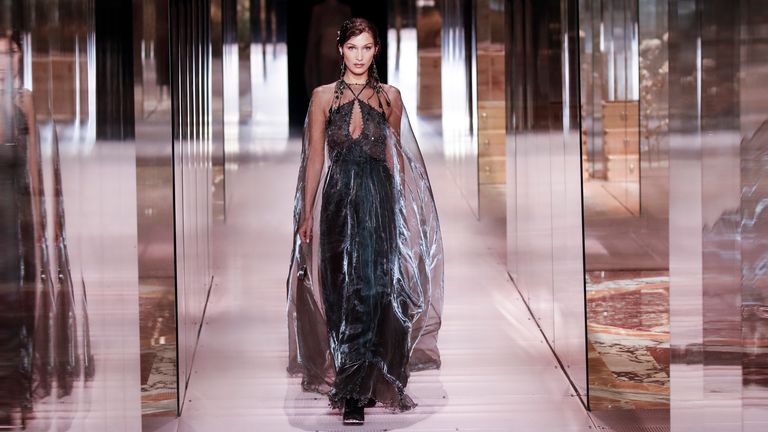 Cara Delevingne walked the catwalk wearing a camouflage suit, while Bella Hadid wore a black gown underneath a cape.
Moss's fellow 1990s supermodel Campbell, 50, wore a long metallic dress and headpiece for her appearance.