Kanye West says slavery is 'a choice' and people are 'choosing to be enslaved'
Kanye West has again courted controversy after suggesting that slavery was "a choice".
In an interview with celebrity news website TMZ he said: "When you hear about slavery for 400 years. For 400 years? That sound like a choice.
"Like, you was there for 400 years and it's all of y'all? It's like, we're mentally in prison.
"I like the word prison because slavery goes too direct to the idea of blacks.
"It's like slavery, holocaust. Holocaust – Jews, slavery is blacks. Prison is something that unites us as one race. Blacks and whites being one race."
When asked to explain, West said: "Yeah, right now we're choosing to be enslaved."
TMZ reporter Van Lathan told West he was "appalled" and "unbelievably hurt" the rapper was calling the marginalisation of "our people" over 400 years "a choice".
The rapper then apologised to Lathan, saying he was "sorry" he hurt him.
The interview caused an inevitable social media storm, particularly among his 21.8 million followers on Twitter.
The reaction of @wakandria08 was not uncommon saying: "Kanye West does not speak for all black people."
PettyWise posted a gif of an African Amercian woman on a computer under the heading: My ancestors clicking "unsubscribe" on slavery.com.
Kanye hit back tweeting: "Once again I am being attacked for presenting new ideas.
"The reason why I brought up the 400 years point is because we can't be mentally imprisoned for another 400 years.
"We need free thought now. Even the statement was an example of free thought. It was just an idea"
The slavery issue aside, the TMZ revealed details about the rapper's life more usually associated with the music industry.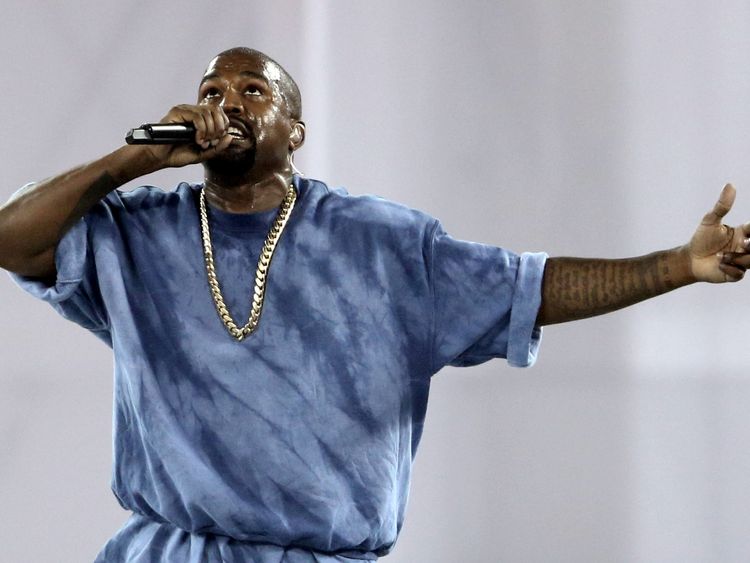 The 21 Grammy Awards winner admitted that he became reliant on opiods after doctors increased his two pills a day in hospital up to seven when he was discharged after a liposuction operation.
Video shows West, 40, pointing to his stomach as he claims he got the fat removal surgery because he did not want the media calling him fat.
He said Rob Kardashian, the brother of his wife Kim Kardashian, was fat shamed so much in the media he flew back to the US from Italy before their wedding in Florence took place in 2014.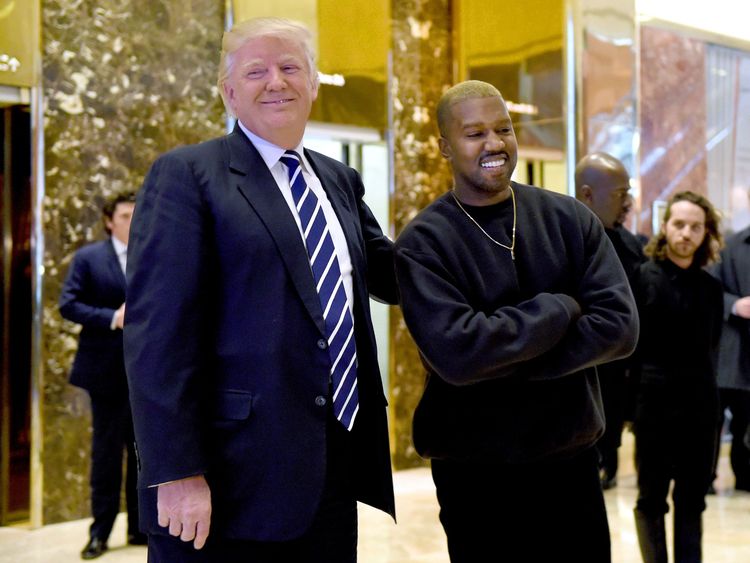 West was heavily criticised last week for his support for Donald Trump, declaring the US President his "brother" and that they share "dragon energy".
Breaking 11-months of Twitter silence, he also wrote a philosphy book "in real time" to satisfy his "innate need to be expressive" – after deleting all his previous tweets.
The tweets included advice for budding creatives as he told his followers not to "follow crowds" and "do what you feel, not what you think".
Many fans were left puzzled by the sudden outburst.
It is not clear if West was referring to those tweets in Tuesday's interview, but as he spoke of his opiod addiction, he said: "So the reason I do not want to delete those tweets is because I was drugged the f*** out, bro."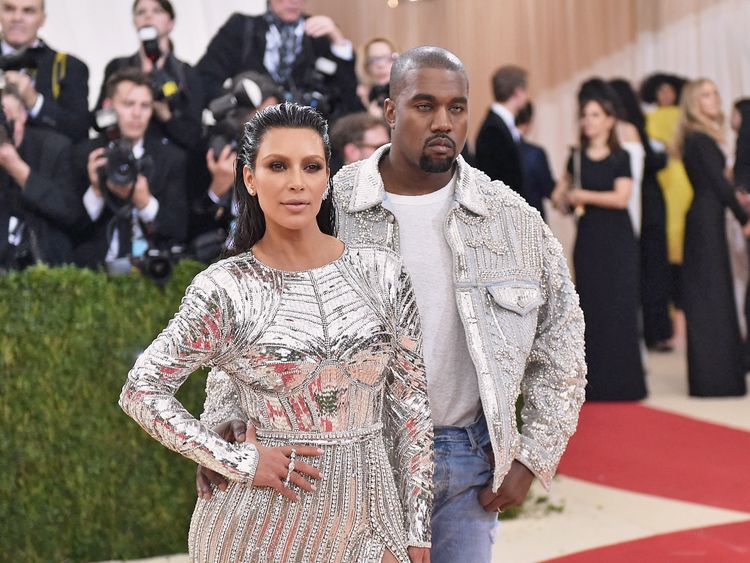 He explained that he started taking more opiods during his Pablo tour in 2016 which led to him being hospitalised and forced to cut the tour short.
The US is suffering from an opiod epidemic, with more than 800 people a week dying from painkiller overdoses in 2016, according to US Department of Health data.
Many people move onto heroin when their prescription runs out, with 170,000 people using heroin for the first time in 2016 and 948,000 overall using the illegal drug.
The US government found that in 2016 opiod misuse cost the country £370.3bn.
COVID-19: Rich 'riding out pandemic in luxury' as frontline workers struggle, says Oxfam | Business News

The divide between rich and poor is "proving as deadly" as coronavirus, the boss of Oxfam said, as research shows the world's richest people recouped their pandemic losses within just nine months.
The charity said it would take more than a decade for the world's poorest to recover from the economic impacts of the pandemic.
A survey of 295 economists from 79 countries, commissioned by Oxfam, reveals that 87% of respondents expect an "increase" or a "major increase" in income inequality in their country as a result of the pandemic.
Live COVID updates from UK and around the world
Oxfam's Inequality Virus report, released on the opening day of the World Economic Forum's Davos Agenda, said it showed how current economic systems have allowed the wealthiest "to amass wealth in the middle of the worst recession since the Great Depression while billions of people are struggling to make ends meet".
The charity also said its research demonstrated the manner in which the pandemic was deepening long-standing economic, racial and gender divides.
Oxfam's executive director Gabriela Bucher said: "Rigged economies are funnelling wealth to a rich elite who are riding out the pandemic in luxury, while those on the frontline of the pandemic – shop assistants, healthcare workers, and market vendors – are struggling to pay the bills and put food on the table.
"Women and marginalised racial and ethnic groups are bearing the brunt of this crisis. They are more likely to be pushed into poverty, more likely to go hungry, and more likely to be excluded from healthcare."
The six-day virtual Davos summit will feature Indian and Chinese leaders Narendra Modi and Xi Jinping.
Ugandan court orders military and police to leave Bobi Wine's property | World News

A Ugandan court has ordered the military and police to stop surrounding the home of opposition leader Bobi Wine, who says he has been held under house arrest since the country's presidential elections.
Mr Wine's lawyer George Musisi told the Reuters news agency: "The judge ordered that the state and its agencies
should immediately vacate his property and his right to personal liberty should immediately be reinstated."
Boris Johnson calls for action against 'devastating' climate change with new coalition | Politics News
Boris Johnson will call for countries to do more to tackle the "devastating" effects of climate change, as he launches a new partnership with five other countries and the United Nations.
The prime minister is due to announce the creation of the Adaptation Action Coalition formed with Egypt, Bangladesh, Malawi, the Netherlands and Saint Lucia.
It will work to turn international political commitments made through the UN into on-the-ground support for vulnerable communities.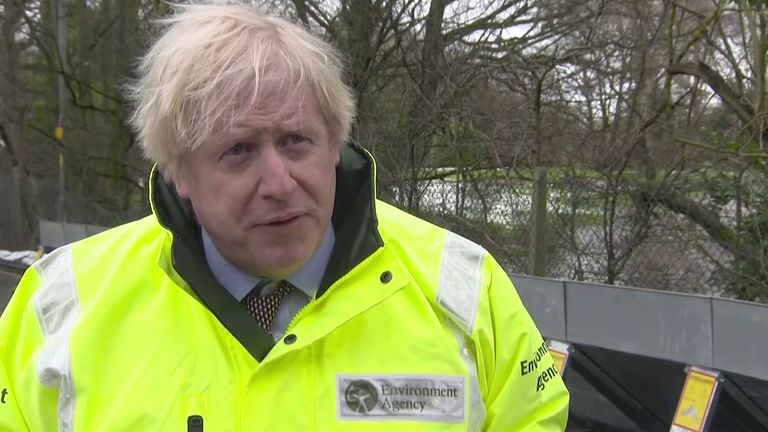 And the body will act as a forum for developed and developing countries to share suggestions on solutions to deal with climate change.
Mr Johnson is expected to say later today it is "undeniable" that climate change is "upon us" and "devastating lives and economies", urging global political leaders to act quickly.
"I'll be making the need for a resilient recovery a priority of the UK's G7 presidency this year," he will add.
"To make sure we get not just warm words but real change, I am today launching an all-new Adaptation Action Coalition to set the agenda ahead of COP26."
COP26 is the annual climate change forum attended by world leaders being held in Glasgow later this year, after it was postponed last year due to the coronavirus pandemic.
Alok Sharma, the former business secretary who is now in charge of organising COP26 from within government, said he wanted "all countries to come forward with ambitious adaptation plans".
And he said: "This important new coalition will crucially focus minds around the world to accelerate adaptation delivery in the areas most in need."
Subscribe to the Daily podcast on Apple Podcasts, Google Podcasts, Spotify, Spreaker
Despite the warm words, the government has come under some criticism recently for giving the go-ahead to a new coal mine opening in Cumbria.
Two teenagers and climate activists were on hunger strike for more than a week over the issue.
In his virtual party conference leader's speech last October, Mr Johnson talked up the future of wind power – and took a dig at himself for once writing it "wouldn't pull the skin off a rice pudding".