Kim Jong Un offers denuclearization deal, but what's the catch?
Get breaking news alerts and special reports. The news and stories that matter, delivered weekday mornings.
SEOUL — In a year that began with President Donald Trump threatening to use his nuclear button against Kim Jong Un, Friday's historic peace deal between North and South Korea is all the more extraordinary.
The ambitious agreement pledges "no more war" and a common goal of "complete denuclearization" on the Korean Peninsula.
There will also be an unprecedented summit between Trump and Kim, who has previously threatened to destroy both the U.S and South Korea.
It leaves many observers asking: "What's the catch?"
Kim's promise to end "the history of confrontation" appeared genuine, but analysts say there are several potential hazards for the United States in Friday's deal.
'Denuclearization' in detail
The biggest will be reaching agreement on the precise definition of "denuclearization" and how it would be achieved or verified.
"North Korea cannot be trusted to denuclearize unless we know exactly what that means and under what conditions," said Emil Dall, research fellow at the RUSI think tank based in London. "This deal doesn't give us any detail about that."
While South Korea has no nuclear weapons, the U.S. has a major military presence in the country and Washington's alliance with Seoul is a nuclear one — something that Pyongyang views as a threat.
Kim could demand a reduced American presence, an end to joint U.S.-South Korea military exercises or a change to the terms of their alliance. "That is something that Trump is unlikely to be able to offer," Dall said.
"He has all the cards to play. Saying it is going to denuclearize is very easy for North Korea right now, which makes the detail of this deal very important."
"He has all the cards to play. Saying it is going to denuclearize is very easy for North Korea right now, which makes the detail of this deal very important."
Kim's readiness to negotiate suggests the North has successfully developed nuclear capabilities, Dall added.
"He has all the cards to play. Saying it is going to denuclearize is very easy for North Korea right now, which makes the detail of this deal very important."
A possible proposal could be a North Korean freeze of its weapons development ahead of later denuclearization.
Seoul and Washington will be pushing for any freeze to be accompanied by rigorous and unfettered outside inspections of the North's nuclear facilities, since past deals have crumbled because of North Korea's unwillingness to open up to snooping foreigners.
Legitimizing a rogue state
Even if Trump's summit ends without further agreement, another risk is that it can be seen as normalizing a regime with a terrible human rights record.
"Kim has already achieved his aim of being taken seriously on the world stage," said Dall. "Walking over the border with a handshake has allowed him to appear the peacemaker. It carries the risk that Trump ends up looking like the obstacle to peace on the Korean Peninsula."
Kim's confident appearance and message of progress — the first time he has ever spoken in front of the world's press — increases pressure on the White House as the deal reaches its next, more complex phases.
Asia strife
All of which could further drive a wedge between the United States and South Korea — something that would in turn increase friction with China and Japan.
Tokyo gave a very cautious response to Friday's deal. Japanese Prime Minister Shinzo Abe said the North-South talks were "a very positive sign" but noted that this was not the first time Pyongyang had pledged peace. "There have been other declarations in the past," Abe said.
COVID-19: Six Britons among 89 foreigners arrested at bar in Thailand after coronavirus crackdown | World News

Six Britons have been arrested after Thai police raided a party at a bar – in an operation targeting suspected COVID rule-breakers.
The incident happened on Tuesday night local time, with 89 foreigners detained along with 22 Thais.
Police raided the Three Sixty Bar on Koh Phangan island in the south of Thailand, according to colonel Suparerk Pankosol, who is superintendent of the provincial immigration office.
Live COVID updates from the UK and around the world
Col Pankosol said the gathering was illegal under a national state of emergency declared last March to combat the coronavirus.
He said his team had tracked the party after tickets were advertised online for 100 baht (£2.43).
Among the foreigners arrested were six people from the UK, 10 Americans and 19 French, as well as groups from 16 other nationalities.
In amidst the locals detained were the owner of the bar and a person who sold drinks there, according to Colonel Pankosol.
Photos from inside the party show revellers, mostly wearing masks, in a low ceilinged room with graffiti and plant decorations.
Sky News has been told that 20-30 of the 89 foreigners arrested were still in police cells as of Wednesday evening UK time, as they had not posted bail.
All 111 people detained in the raid were due to appear in court on Thursday, facing charges of breaking regulations put in place to prevent the spread of the virus.
Koh Phangan is known as a popular destination for backpackers travelling in the region.
Most of the non-Thais who were arrested were on tourist visas but had stayed in the country due to the pandemic.
Tourists have been banned from entering Thailand since April 2020.
Nationally there have been 15,465 cases of the virus – with only 29 of those in the Surat Thani region where the party was being held.
However 11 of those 29 COVID-19 cases were discovered within the last month.
The penalty for violating the state of emergency in Thailand is up to two years imprisonment and a fine of up to 40,000 baht (£972).
Emotet: Police raids take down botnet that hacked 'millions of computers worldwide' | Science & Tech News
Emotet, one of the world's most dangerous cyber crime services, has been taken down following one of the largest ever internationally-coordinated actions against cyber criminals.
Although it began as banking malware designed to steal financial credentials, Emotet had become an infrastructure tool leased out to cyber criminals to break into victim computer networks and install additional malicious software.
Law enforcement agencies in the UK, North America and Europe had worked for almost two years to map the system's infrastructure before the National Police of Ukraine raided properties to capture the computers it was being controlled from.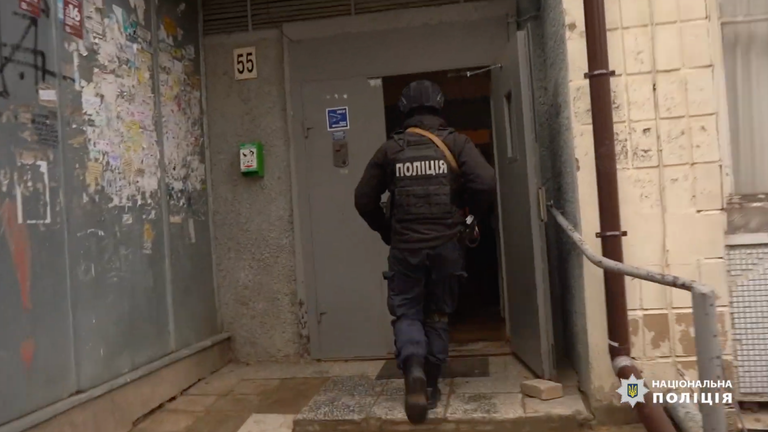 Videos of the raids uploaded by the National Police of Ukraine show the messy environments the computers were being operated from and the range of digital devices, foreign currencies, and even gold bars that were also seized.
The UK's National Crime Agency (NCA) said the botnet had been used "to infiltrate thousands of companies and millions of computers worldwide", with Europol – who coordinated the operation alongside Eurojust – described it as "the world's most dangerous malware".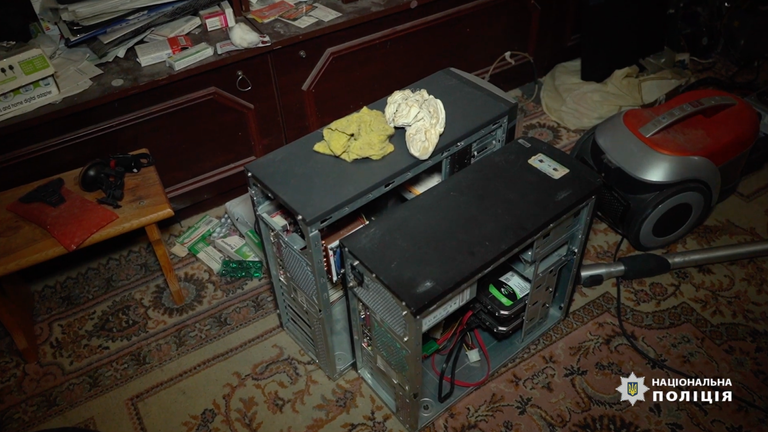 Police in the Netherlands, Germany, the US, UK, France, Lithuania, Canada and Ukraine took part in the investigation, with the British NCA leading the financial sleuthing team, tracking "how the criminal network behind the malware was funded, where that funding went, and who was profiteering".
Although Emotet was first discovered in 2014 as banking malware, it gained a reputation in the cyber crime community as a tool that could be used to open the door for other malwares and ransomware.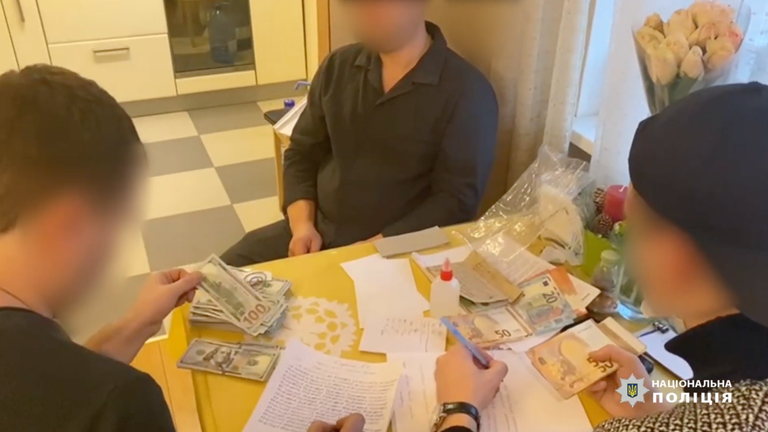 "Cyber criminals used Emotet as their first port of call," said the NCA, explaining how the automated botnet "would send out emails to unsuspecting victims or companies with the malware either embedded in the email as a downloadable link, or included as a word doc attachment.
"When people clicked into the attachments or links, they were prompted to enable content to view the document, but in doing so allowed the malware to install and take hold of their computers."
Europol said the Emotet infrastructure "involved several hundreds of servers located across the world, all of these having different functionalities in order to manage the computers of the infected victims, to spread to new ones, to serve other criminal groups, and to ultimately make the network more resilient against takedown attempts".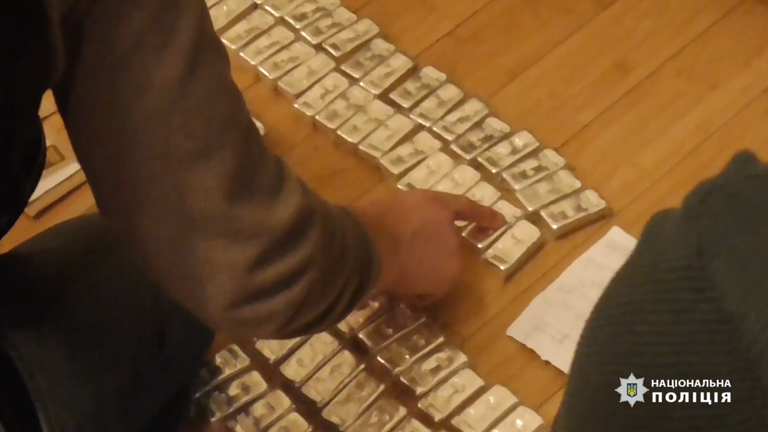 Law enforcement has taken down the botnet by effectively hijacking it from the inside.
Although they are unable to uninstall the malware from victim's computers, the infected machines are now being redirected towards infrastructure which the police are controlling – preventing criminals from using them to steal more data or send phishing emails.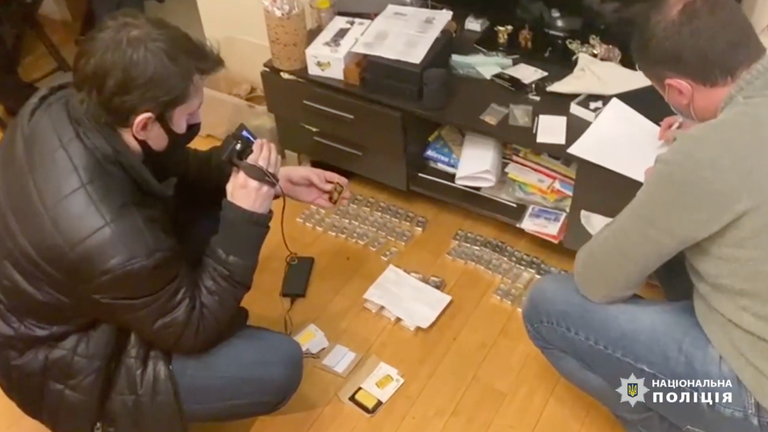 The NCA's analysis identified $10.5m being moved by the Emotet operators over a two-year period on just one virtual currency platform.
They also spotted almost $500,000 had been spent by the group over the same period just to maintain their criminal infrastructure.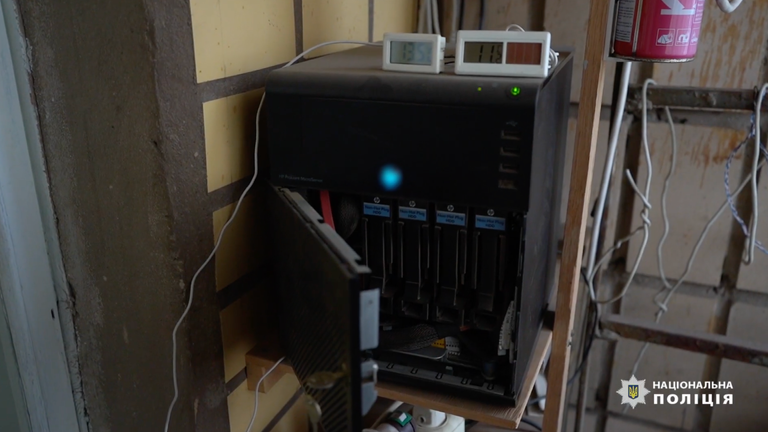 Nigel Leary, the deputy director of the NCA's National Cyber Crime Unit, said: "Emotet was instrumental in some of the worst cyber attacks in recent times."
He said that it enabled up to 70% of the entire world's malwares, including many – such as Trickbot and RYUK – which had a "significant economic impact" on businesses in the UK.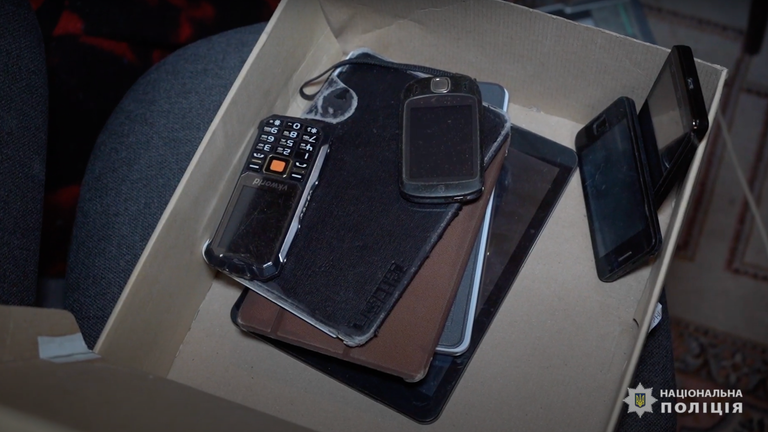 None of the police agencies announced arrests for the individuals who operated the infrastructure, although there was a suggestion that those who used it might be identified.
"Working with partners we've been able to pinpoint and analyse data linking payment and registration details to criminals who used Emotet," said Mr Leary.
"This case demonstrates the scale and nature of cyber crime, which facilitates other crimes and can cause huge amounts of damage, both financially and psychologically.
"Using our international reach, the NCA will continue to work with partners to identify and apprehend those responsible for propagating Emotet Malware and profiting from its criminality."
Alexei Navalny's flat search by 'masked men' as UK considers Russia sanctions | World News
Masked men have broken into the Moscow flat of detained Vladmir Putin critic Alexei Navalny, according to one of his allies.
Ivan Zhdanov, head of Mr Navalny's anti-corruption foundations, said that they broke down the door of his apartment on Wednesday afternoon and searched it.
Mr Zhdanov added that Mr Navalny's brother, Oleg, was in the apartment at the time.
Russians protest to show Navalny support

The staunch critic of the Russian leader was detained in the Russian capital last week after stepping off a flight from Germany, where he was being treated following his poisoning last year.
The apparent raid of Mr Navalny's flat comes as the UK government revealed it was keeping sanctions on Russia under review, in light of the arrest.
Wendy Morton, a foreign office minister, said in the Commons: "We keep further sanctions designations under constant review.
"However it would not be appropriate to comment at this stage on possible future designations as this could undermine their impact."
Responding to Ms Morton, Conservative MP Sir Roger Gale, who tabled an urgent question in the Commons, said: "I spoke with the Russian ambassador, he chose to call me this morning, Andrei Kelin, and he made it absolutely clear to me during that call that the Russians regarded Mr Navalny as a prisoner who had broken his bail conditions and therefore would not be released.
"Under those circumstances, I have to say that I still regard this is a gross breach of the Convention on Human Rights and I hope that (Ms Morton) will do everything in her power to underscore that and to make it plain that this conduct is completely unacceptable."
The UK government has already placed sanctions on six people and one organisation, Ms Morton added.
Tory MP Tom Tugendhat, chair of the Commons Foreign Affairs Select Committee, likened the Russian government to a "gangster elite", and called for a list of the "ill-gotten gains that President Putin has stolen off the Russian people over the last 20 years".
Over the weekend, Foreign Secretary Dominic Raab criticised the Russian authorities for their tactics during the pro-Navalny demonstrations, saying he condemned the "use of violence against peaceful protesters and journalists" while calling on its government to "release citizens detained during peaceful demonstrations".
Moment police detained Alexei Navalny's wife

Since his arrest, Mr Navalny's team has released a huge video investigation into the construction and alleged slush fund behind what is known as "Putin's palace", a £1bn private residence on Russia's Black Sea coast.
Calling it "Putin's biggest secret", Mr Navalny and his team revealed new details about the sprawling complex near the resort town of Gelendzhik which has long been rumoured to belong to the Russian president.