Nor'easter slams East Coast with heavy snow, threatens more power failures
A second nor'easter barreled down on the Northeast on Wednesday, promising to snarl the evening commute with heavy snow just days after a deadly winter storm left hundreds of thousands of customers without power.
Forty-eight million people from Maryland to Maine were facing winter storm advisories Wednesday from the storm, part of a system that has dumped snow across the country since it first hit the West Coast late last week.
Photos: Nor'easter slams East Coast … again
Witnesses reported lightning and peals of thunder across the region during the snowstorm — a rare phenomenon called "thundersnow."
The new storm canceled thousands of flights and was making roads treacherous in major cities, including Philadelphia, New York and Boston.
"With the roads extremely slippery, driving in it is not going to be fun," said Brian Hurley, a meteorologist at the National Weather Service's Weather Prediction Center.
While last Friday's storm pummeled the Interstate 95 corridor with strong rains and winds, this time the danger comes from snow — and a lot of it. At its peak, the nor'easter is projected to blanket the region with snowfall rates of up to 3 inches an hour.
The women's basketball team at Northeastern University got an unplanned workout Wednesday when its bus got stuck in the snow in Philadelphia, where the Colonial Athletic Association championship tournament is taking place.
A school spokesperson told NBC Boston that the bus stalled a few blocks from the team's hotel after practice — so the players got out and pushed it back on course.
"They raced off the bus to help push, got it moving a couple of feet and around the bend, off the hill," the spokesperson said.
Reinforced by a cold front moving offshore to the Atlantic, the storm was expected to intensify into Thursday morning as it moved north.
With the storm track having shifted from original projections, part of the Philadelphia-New York corridor — one of the most populated regions in the country — were particularly hard hit, forecasters said.
The town of Sloatsburg, New York, in Rockland County, topped the list, having gotten 23 inches of snow in the 24 hours through 8 p.m. ET, according to the National Weather Service, and New York City was projected to get 8 to 12 inches of snow overnight.
"We're now right in the thick of it," said NBC News meteorologist Sherri Pugh. "Travel is already being impacted and it's going to continue to be dangerous through tonight's commute."
Related: Another nor'easter heads for East Coast
A cascade of cancellations and delays was already being felt as the brunt of the storm rolled through the Northeast.
Almost 2,600 departures and arrivals were scrapped at airports in Boston, Philadelphia, New York and Newark, New Jersey. Amtrak canceled many trains usually scheduled to run in the corridor between Washington and Boston. New Jersey State Police responded to more than 50 multiple-vehicle crashes by noon because of the icy conditions.
A New Jersey teacher was listed as stable after being struck by lightning outside Manchester Township Middle School during the height of the thundersnow, according to police.
Ten people were hospitalized with carbon monoxide poisoning from a generator that had been powered up inside a home in White Plains, New York, police told NBC New York.
But a bigger worry was that some of the regions — still repairing downed power lines and damage from coastal flooding from last Friday's storm — were particularly susceptible. The coastal town of Duxbury, Massachusetts, was still recovering from devastating flooding after part of its seawall was demolished by the previous nor'easter.
"The work we've been doing out on the seawall has been holding up, which we're pleased with," Town Manager Rene Read told NBC News. "We've heard that there could be 40- to 50 mile-an-hour gusts of wind. We do have high tides, and that's a big sea out there. … We're tired [from the last five days], but morale is good."
Beach Avenue in Kennebunk, Maine, has been closed since last Friday, and it likely won't reopen until this Friday.
Eric Labelle, the town's public services director, told New England Cable News that authorities would have to wait for the storm to pass before they could examine the sea walls, roads and culverts.
"There may be some compromised areas," he said.
As she surveyed new damage along Beach Avenue, Tami York, a Kennebunk resident, told NECN: "It's just going to add insult to injury."
Even though Wednesday's storm wasn't predicted to bring as much flooding or strong gusts, there were worries about more strains to power lines already weakened from the heavy winds on Friday, this time from heavy, wet snowfall.
"A lot of the same places that were hit hard on Friday will have impacts from this system," Pugh said.
More than 680,000 customers were without electricity from Maryland to Maine early Wednesday evening, utility companies reported.
In Mamaroneck, New York, in Westchester County, frustrations were building as parts of the area waited for power to be restored from the first wallop — while bracing for the next one.
The estimated restoration time from Con Edison "seems to be a moving target," Mayor Tom Murphy told LoHud.com, "which is kind of disconcerting because it doesn't inspire confidence that they have a plan."
New York Gov. Andrew Cuomo also criticized the utility companies, vowing to review their response to the problem.
Tokyo Olympics: Opening ceremony was 'respectful, hopeful but sombre night' | World News
Olympic opening ceremonies are something of a unique art form. Playing to a global audience but with the host nation wanting to make the night their own.
Japan chose sombre. It was a respectful, hopeful but above all sombre night. They didn't want to show off when everyone has lived through such hardship – and while so many people continue to do so.
Their display using 1,824 flying drones combining like a swarm of giant worker bees to create a giant globe stood out.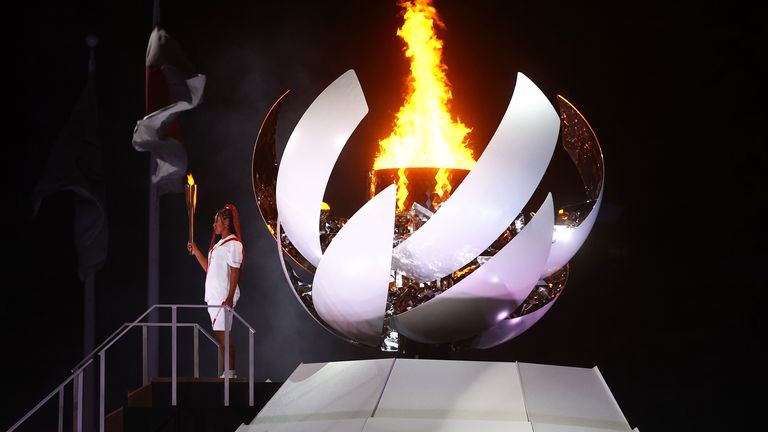 There were no Team GB fans at the 2021 summer olympic opening ceremony in Tokyo due to COVID-19 but Japan put on a stunning visual show regardless

So too Japanese tennis superstar Naomi Osaka who was given the honour of firing up the hydrogen-fuelled Olympic cauldron.
But it was their courteous bow towards the pain of the pandemic that defined the evening.
Video montages of empty cities during lockdowns, and athletes cobbling together training regimes in their back gardens – it all made for an understated opening ceremony.
Outside, the protests in the streets continued among those still vehemently against the Games taking place while Tokyo remains in a state of COVID emergency.
There were also people outside who just felt drawn to the Olympic stadium – to come and wave to the very select numbers of VIPs and media going inside. It was as close as they could get to the Games that they had waited almost a decade for.
While these Olympics will feel unusual there were reminders too of the magic they can create.
There was a towering Tongan taekwondo player who strode into the stadium with his bare oiled chest puffed out as he carried his island nation's flag like a warrior on a mission.
Protests held outside Olympic stadium

The Olympics can still produce special moments like that and there will be plenty more over the coming weeks.
There will be more COVID-19 disruption too but the Games of 2020 are finally open, just one year late.
Business leaders have 'obligation to speak up', ex-Unilever boss says amid Ben & Jerry's row | Business News
Unilever's ex-boss has said business leaders have an "obligation to speak up" after his former company became embroiled in a row with Israel over its Ben & Jerry's business.
Paul Polman mounted a defence of the need to "fight for what is right" in remarks to Sky News after the ice cream brand said it would stop selling its products in the occupied Palestinian territories.
Ben & Jerry's is owned by consumer goods giant Unilever – whose array of brands ranges from Marmite spread to Dove soap – but has an independent board to take such decisions.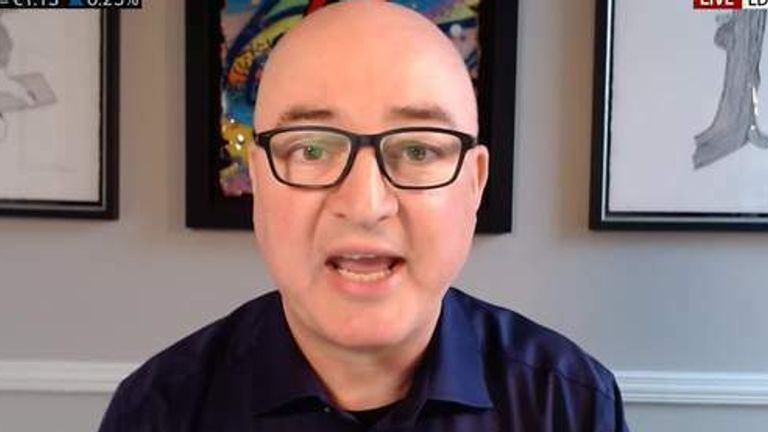 Its announcement is one of the strongest steps taken by a well-known company over Israel's settlements, which are widely seen as illegal by the international community.
The move drew condemnation from the Israeli government, whose new prime minister Naftali Bennett said this week that Israel would "use the tools at its disposal – including legal – on this issue" and that those taking such action "need to know that there will be a price to pay".
Mr Polman, speaking to Sky's Ian King Live, said it would be inappropriate to say how he would have handled the issue had he still been in charge of Unilever.
But he added: "What is very important is if we want humanity to function for the long term we need to be sure that we fight for the basic values, the basic values of dignity, respect, equity, compassion.
"If we see these values being violated anywhere in the world I think we have an obligation to speak up.
"What we've seen in the US in the last few years – too few people, also from the business side, spoke up against things that then bit by bit moved the boundaries and put us in a very difficult situation.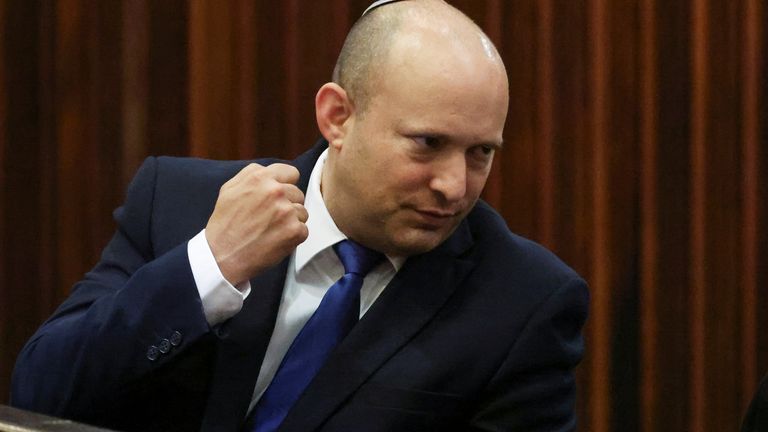 "So, fight for what is right and one of the few things we should fight for always is, these basic human rights."
Mr Polman was speaking a day after current Unilever boss Alan Jope, in a conference call to discuss latest results, said the company remains "fully committed" to doing business in Israel but gave no indication that Unilever would press Ben & Jerry's to reverse the decision.
Mr Jope, who has spoken to Mr Bennett on the phone to discuss the matter, said that it was a "complex and sensitive matter".
Tokyo Olympics 2020: Algerian judoka Fethi Nourine withdraws to avoid facing Israeli competitor Tohar Butbul | World News
An Algerian judo competitor has withdrawn from the Tokyo Olympics after learning he could have faced an Israeli opponent.
Fethi Nourine said his political support for the Palestinian cause made it impossible to compete against Tohar Butbul.
He told Algerian TV he would not "get his hands dirty" and his "decision was final".
"We worked a lot to reach the Olympics, and the news came as a shock, a thunder", he added.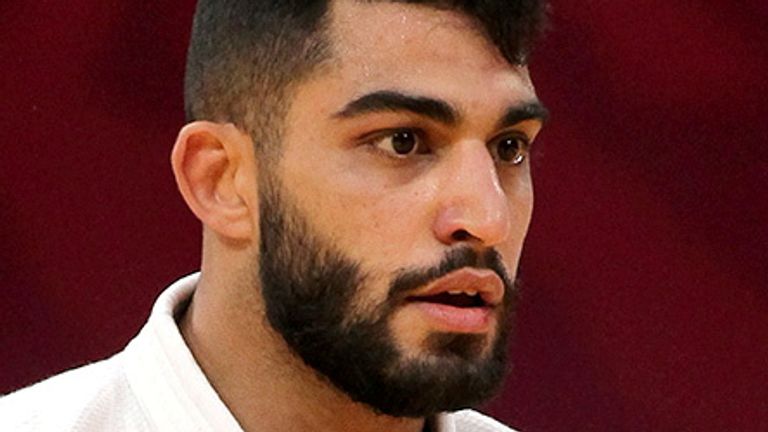 The 30-year-old was drawn against Sudan's Mohamed Asdalrasool on Monday for his first match in the men's 73kg class. If he had won that match, he would have faced Butbul, who has a first-round bye, in the next round.
Nourine also withdrew from the world championships in 2019 for the same reason.
At the time, his coach Amar Ben Yaklif was quoted in Algerian media saying: "We were unlucky with the draw. We got an Israeli opponent and that's why we had to retire. We made the right decision."
Tensions between Israel and Palestinians flared in Jerusalem earlier this year causing the worst violence in the region since 2014.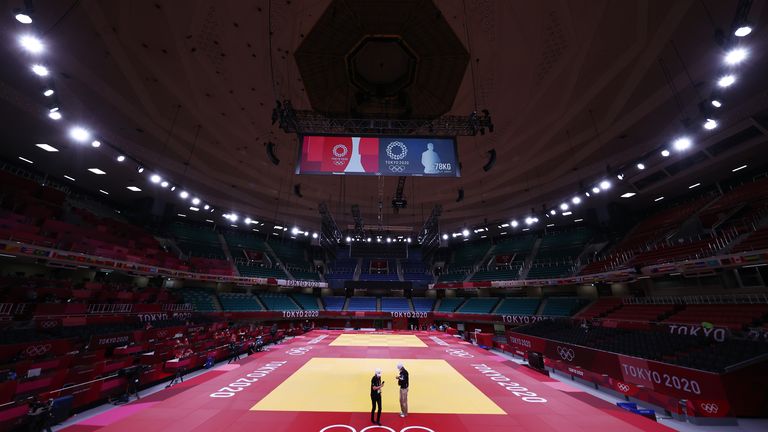 The conflict between the two sides has been going on for decades and has seen athletes from Iran and Egypt also previously refuse to compete against Israeli opponents.
Follow the Daily podcast on Apple Podcasts, Google Podcasts, Spotify, Spreaker
The opening ceremony for this year's Olympic games took place on Friday, with fans not allowed in the national stadium for the event due to COVID-19 concerns.
Instead, around 1,000 dignitaries and members of the media were allowed the witness the spectacular event.