Hope Hicks told House Intelligence Committee she was hacked, sources say
WASHINGTON — A day before she resigned as White House communications director, Hope Hicks told the House Intelligence Committee last week that one of her email accounts was hacked, according to people who were present for her testimony in the panel's Russia probe.
Under relatively routine questioning from Rep. Jim Himes, D-Conn., about her correspondence, Hicks indicated that she could no longer access two accounts: one she used as a member of President Donald Trump's campaign team and the other a personal account, according to four people who spoke on the condition of anonymity because the closed meeting of the Intelligence Committee was supposed to remain private.
Hicks, who portrayed herself as not savvy in matters of technology, told lawmakers that one of the accounts was hacked, according to two sources who were in the room. It is unclear if Hicks was referring to the campaign or the personal account.
Her assertion of a hack raises the questions of who might have compromised her account, as well as when, why and what information could have been obtained. But there was no indication from any of the sources that those questions were pursued by the committee, which had limited leverage over Hicks because she was appearing voluntarily and was not under a subpoena for her testimony or records.
It is standard practice for lawmakers to ask witnesses about phone numbers and email accounts. But it is uncommon, according to people familiar with the committee process, for a witness to tell lawmakers that he or she no longer has access to past accounts.
Hicks' correspondence — and that of others who worked on the Trump campaign — has been a subject of interest for special counsel Robert Mueller, who is running the investigation into possible collusion between the Trump campaign and Russia, as well as possible obstruction of justice by Trump associates. Mueller recently sent a subpoena to former Trump aide Sam Nunberg ordering Nunberg to turn over documents relating in any way to 10 current and former Trump associates, including Hicks.
Hicks is a key player in the Trump orbit, being one of his earliest campaign aides and until last week a senior White House official who sat just outside the Oval Office.
Corey Lewandowski, a former Trump campaign manager, is scheduled to appear before the committee on Thursday.
Unbelievable! Labour Party tells Boris Johnson to follow BARNIER's advice on Brexit
LABOUR urged Prime Minister Boris Johnson to "heed Mr Barnier's advice" in the House of Lords this afternoon.

Source link
Beach club tied to Sen. Whitehouse denies claims it's 'all-white'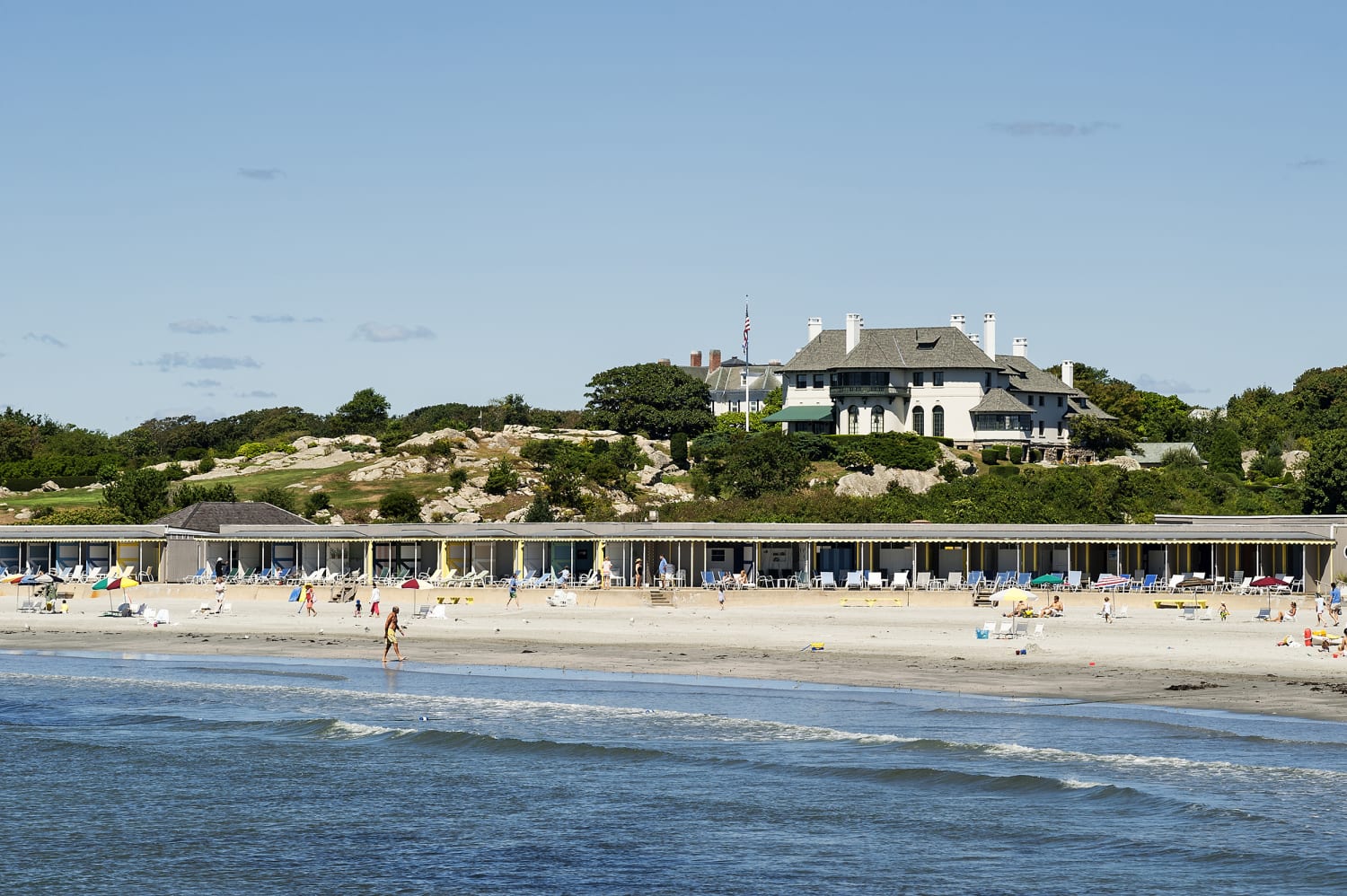 NEWPORT, R.I. — An exclusive Rhode Island beach club tied to Democratic U.S. Sen. Sheldon Whitehouse has broken its silence to defend itself from claims that it's for white people only after the controversy garnered national attention.
Bailey's Beach Club in Newport said in a statement Wednesday that the recent characterizations are "inaccurate and false," The Providence Journal reports.
The organization, known formally as the Spouting Rock Beach Association, said its members and their families include "people of many racial, religious, and ethnic backgrounds" from across the globe, though it declined to elaborate.
Jack Nolan, the club's general manager, told the newspaper the club's membership information is private.
WPRI-TV also reports the club's president, Alexander Auersperg, also sent a message to members Wednesday in which he stressed the club does not "discriminate against any race, religion, or ethnic background when it comes to our membership process or to the hiring of our staff."
Whitehouse, who was first elected in 2006, has faced criticism for years for being a member of the exclusive club as the scion of a wealthy family.
The latest flare up came after a local website, GoLocalProv, asked him recently whether the club was "all-white." Whitehouse said the club was still working on diversifying membership and that he was "sorry it hasn't happened yet."
He's since stressed the club does include non-white members and that the website's original assertion that it's "all-white" was incorrect.
Whitehouse has also said he's not officially a member, though his wife, Sandra, is a prominent member of the institution, which dates to the 1800s and whose members over the years have included royalty and Gilded Age families like the Vanderbilts and Astors.
On Wednesday, the senator also disclosed he belongs to a sailing club in Newport which doesn't have a diverse membership. He apologized for not pushing that organization, which he didn't name, to do more to address it.
"I commit to working with the club and the community to build a more inclusive membership and to better connect with the local community," Whitehouse said, according to the Journal.
Martin Lewis shuts down Remainer James O'Brien 'making mountain out of molehill' on Brexit
MARTIN LEWIS has shut down Remainer James O'Brien after one of Britain's biggest mobile networks announced roaming charges for Britons travelling to the EU.

Source link