Cobra committee to discuss spy poisoning mystery
The Home Secretary will chair an emergency meeting of the Government's Cobra committee as the Russian spy poisoning mystery threatens to become a security and diplomatic crisis.
Amber Rudd is coming under pressure from senior MPs to launch an inquiry into claims that 14 suspicious deaths in recent years are potentially connected to Russian intelligence services.
And as Sergei Skripal and his daughter fight for life in hospital in Salisbury, Theresa May is likely to be quizzed by MPs at Prime Minister's Questions about the suspected poisoning and other deaths.
The Cobra meeting, which will be attended by senior Cabinet ministers, police and intelligence chiefs, comes less than 24 hours after a hastily-arranged meeting of the National Security Council in Downing Street.
The crisis has also plunged Foreign Secretary Boris Johnson into a major diplomatic row with Vladimir Putin after he told MPs Russia was "malign" and suggested England could boycott this summer's World Cup.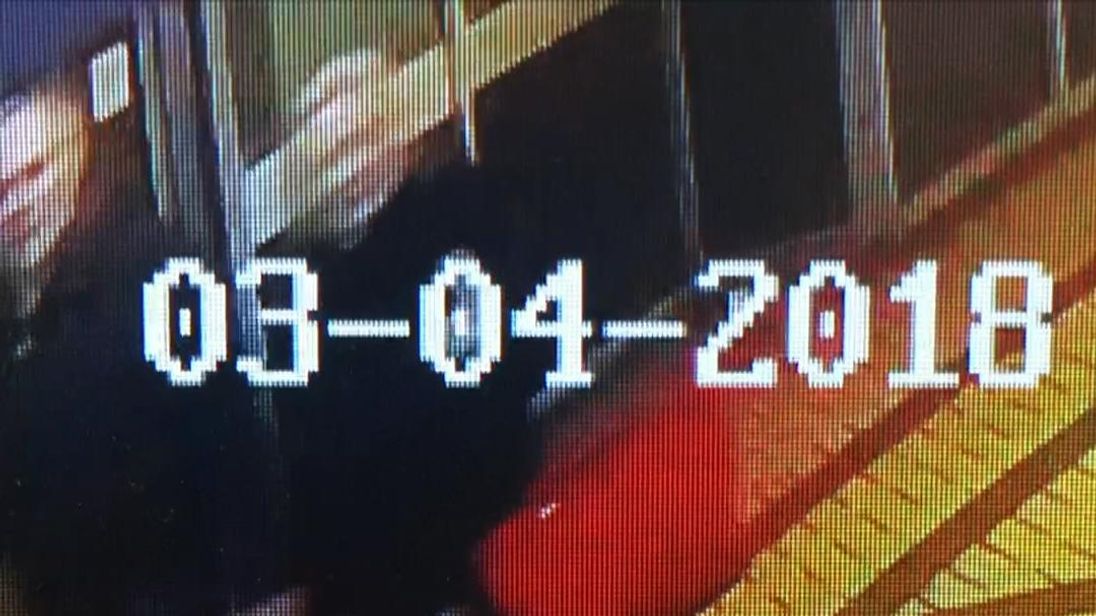 The MP for Salisbury, John Glen, attempted to reassure alarmed constituents in the normally tranquil cathedral city by tweeting: "My thoughts and prayers this evening are with my constituent Sergei Skripal and his daughter Yulia.
"We still do not know all the facts but we do know that a terrible human tragedy took place on the streets of Salisbury on Sunday.
"The Government is now doing all it can to find out exactly what happened.
"The National Security Council met today (Tuesday) and the Home Secretary is chairing the Cobra committee tomorrow morning.
"No stone will be left unturned in the investigation and bringing those responsible to justice."
:: Who is Russian double agent Sergei Skripal?
The call on the Home Secretary to order a probe into earlier suspicious Russian-linked deaths comes from senior Labour MP Yvette Cooper, who chairs the Home Affairs Select Committee.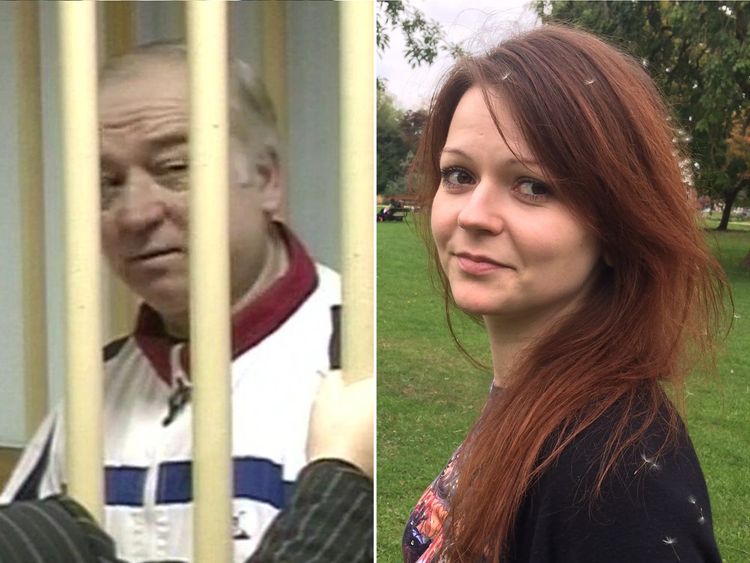 In a letter headed "Review of deaths with allegations of state responsibility", Ms Cooper steps up pressure on the Government for an inquiry following exchanges with the Foreign Secretary in the Commons earlier.
"I asked the Foreign Secretary to discuss with you a review by the National Crime Agency (NCA), or another appropriate entity, into 14 deaths that have not been treated as suspicious by the UK police, but have – reportedly – been identified by United States intelligence sources as potentially connected to the Russian state," Ms Cooper writes.
"The Foreign Secretary agreed to discuss this with you, and I am writing to request a response on these matters as soon as possible."
:: Burgers and tea: How poison is hitman's weapon of choice
In her letter, Ms Cooper quotes a report claiming US intelligence has informed the British Government that a Russian whistleblower – Alexander Perepilichnyy, who died in Surrey in 2012 – was likely killed under orders by the Russian state.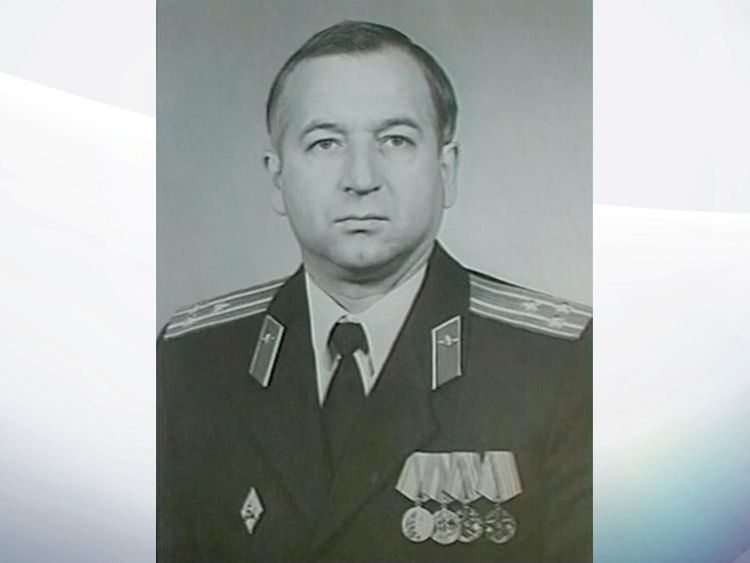 She also suggests that a further 13 people, including an associate of Alexander Litvinenko, Boris Berezovsky, were also likely killed on British soil.
But she complains: "Yet the UK authorities have ruled out suspicious circumstances in these cases, often concluding that suicide or natural causes was the explanation."
:: Boris Johnson called pathetic over 2018 Russia World Cup threat
:: Is spy 'poisoning' Russia vendetta or rogue mission?
Ms Cooper points out that the Foreign Secretary noted the Perepilichnyy case in his answer to her question in the Commons, calling it one of a number of "deeply troubling cases".
And she adds: "You will be aware of reports of considerable concerning evidence about many of the 14 cases that raises serious doubts about the decisions made in each case to treat them either as suicides, natural causes or accidents.
"This reported evidence raises questions over the robustness of the police investigations.
"Surely a review of all these cases and the decisions made on them, in light of this further reported evidence, carried out by the NCA, would be a prudent course of action to ensure that – as the Foreign Secretary said today – no attempt on an innocent life on British soil should go un-investigated or unpunished."
Myanmar: 100,000 forced from homes in border state amid fighting as UN concerned at 'deteriorating' situation | World News
Heavy fighting has forced more than 100,000 people from their homes in Myanmar's Kayah State.
In a statement, the United Nations expressed concern at the "rapidly deteriorating" situation including "indiscriminate attacks by security forces against civilians" in the area which borders Thailand.
Many of the displaced are now believed to be sheltering in nearby forests, with the UN warning they could be forced across international borders.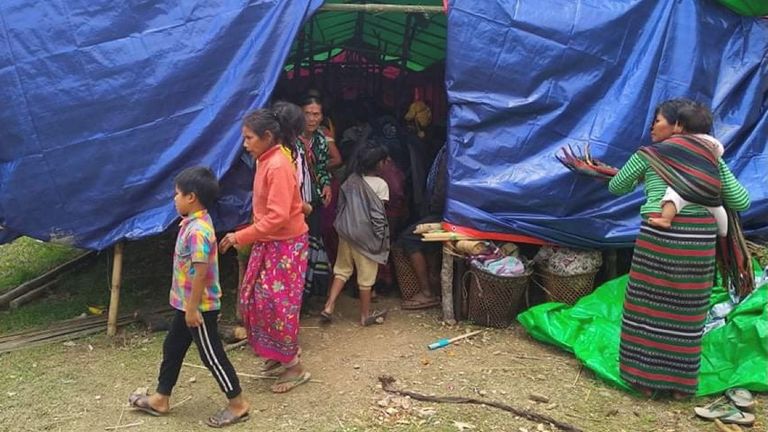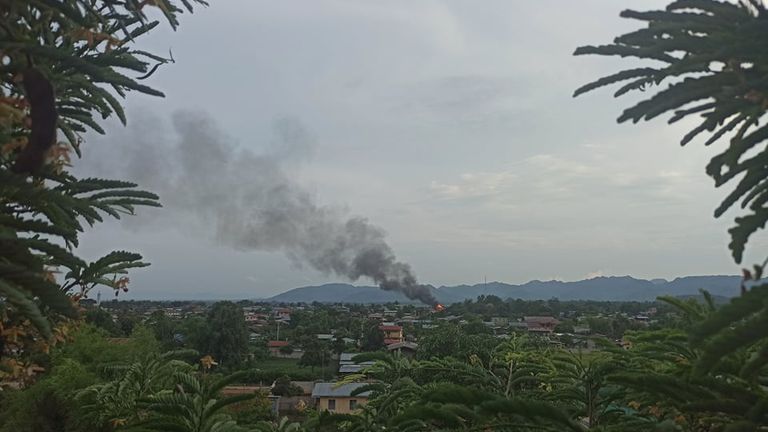 Khun Ra, whose name is changed for protection, is a teacher in the state.
He said: "We have to rely on ourselves. Some parts of Demoso town are under the junta control.
"They are using the fighter jets not only helicopters to bomb us. More than ten thousand people around our area are fleeing now."
Battles between civilian resistance forces and the Burmese army have intensified in recent weeks as local people take up arms to challenge the military which seized power in a coup in February.
Junta security forces are also fighting the Karenni Army, the armed wing of the Karenni National Progressive Party in the state.
The Karenni People's Defence Force (KPDF) has reported coming under heavy fire in response to attacks on troops.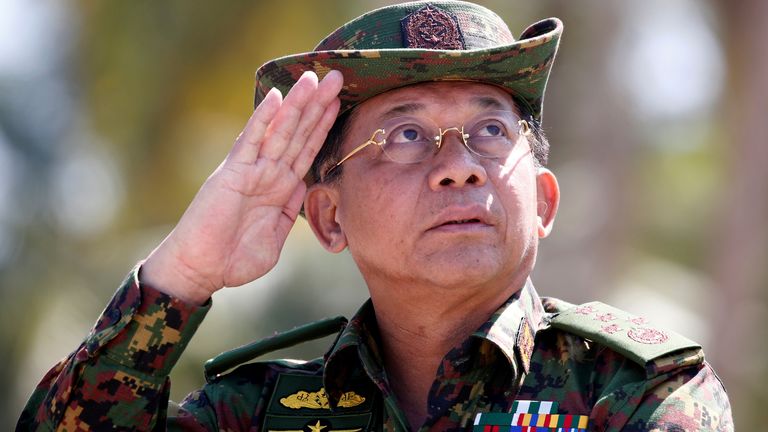 A spokesperson from the Karenni Nationalities Defence Force (KNDF) said: "We need water and food supplies, medical supplies and material for shelter to cover us from the rain.
"And we need fuel for the transportation of supplies."
Residents and rebels have said the military has been using artillery and helicopters as well as carrying out airstrikes in the area.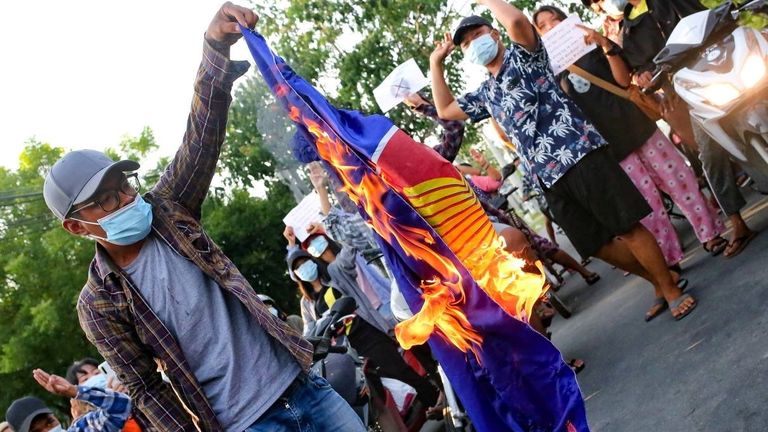 The UN in Myanmar said those fleeing were in urgent need of food, water, fuel and access to healthcare and urged security forces to allow safe passage to humanitarian supplies.
More than 150,000 people are estimated to have been displaced across southeastern parts of the country by armed clashes.
At least 857 people have been killed by security forces since the coup, according to figures from the Assistance Association for Political Prisoners (Burma).
Thailand recently expressed its concern at the situation in Myanmar and said it wants to see an end to the violence.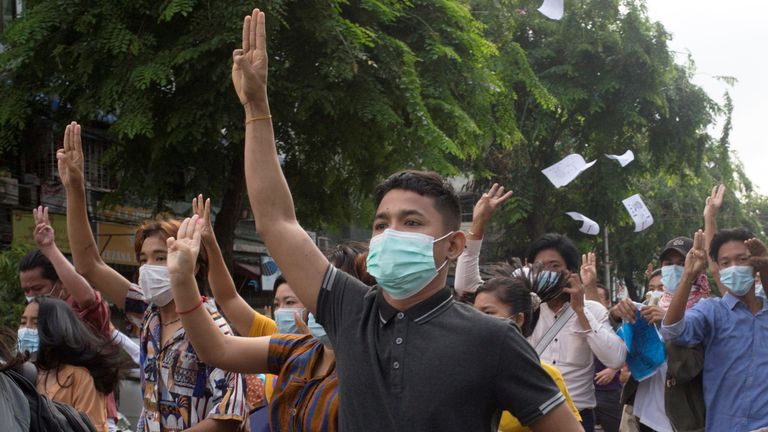 Phil Robertson, deputy Asia director of Human Rights Watch, said: "The Thai government is fooling itself if it thinks the widening conflict, rights abuses, and displacement crisis will remain contained in Myanmar's borderlands.
"What's happening in Kayah State is precisely why authorities in Bangkok should immediately allow humanitarian assistance to flow freely across the border to reach those in need and recognize UNHCR's mandate to protect those who flee into Thailand.
"The days of half measures, and whistling past the graveyard, need to be over in Bangkok, and across ASEAN (Association of Southeast Asian Nations), when it comes to dealing with Myanmar's crisis.
"These figures indicate the scale of displacement in a small state like Kayah is really off charts, and that the SAC junta's offensive against the People's Defence Force (PDF) resistance fighters is really targeting the general population.
"This is precisely the sort of rights-abusing, scorched earth policies the Tatmadaw are infamous for, and the international community needs to act to stop it."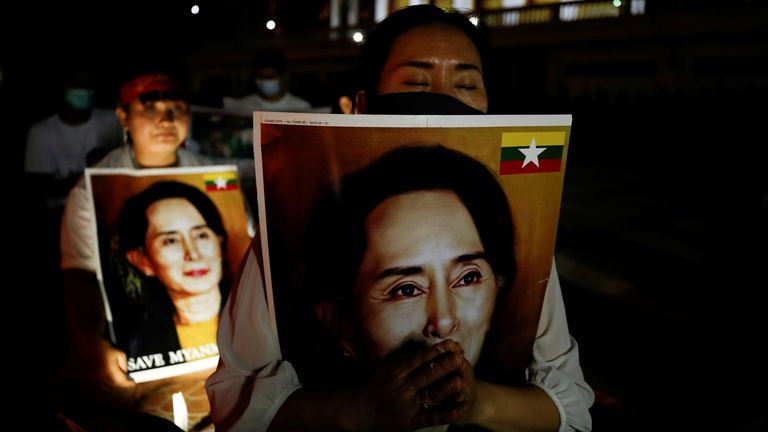 More than 5,800 have been arrested including the country's deposed leader, Aung San Suu Kyi.
Lawyers for the 75-year-old revealed the military junta will begin presenting its case against her next Monday.
Ms Suu Kyi faces a range of charges including illegally importing walkie-talkies, breaking the country's COVID-19 regulations, spreading panic, and breaching the colonial-era Official Secrets Act, which carries a penalty of up to 14 years' imprisonment.
Her supporters say the allegations are false and aimed at discrediting her and legitimizing the military regime.
Sky News contacted the military for comment but so far hasn't received a response.
Former Bosnian Serb military chief Ratko Mladic loses appeal to overturn genocide conviction | World News

Former Bosnian Serb commander Ratko Mladic has lost his appeal to have his conviction for genocide and war crimes overturned.
Five judges handed down the verdict at the UN-backed international criminal tribunal at The Hague on Tuesday.
Mladic, 79, is known as the "Bosnian Butcher" for masterminding atrocities such as the Srebrenica massacre and the siege of Sarajevo during the 1992 to 1995 Bosnian War.
He was appealing his 2017 conviction and life sentence for genocide, war crimes and crimes against humanity.
The former military chief was previously found guilty of the genocide of more than 8,000 Muslim men and boys in Srebrenica in 1995 – the worst massacre in Europe since the Second World War.
He was also convicted of persecution, extermination, murder and terror, but acquitted of a second genocide charge linked to campaigns to drive non-Serbs out of Bosnian towns in the early years of the war.
Widows and mothers of the victims at Srebrenica gathered outside the court ahead of the judgment.
"Today is a historic day for us mothers," leader of the Mothers of Srebrenica Munira Subasic said.
"Today, finally, we are expecting the judgment for the greatest butcher of the Balkans. He committed genocide in all territories that were under his control. He destroyed everything that didn't belong to Serbs."
French President Emmanuel Macron slapped during crowd walkabout | World News
French President Emmanuel Macron has been slapped during a walkabout session with a crowd in southeast France.
In video circulating on social media, Mr Macron, dressed in shirt sleeves, could be seen walking towards a crowd of
well-wishers who were behind a metal barrier.
The president reached out his hand to greet one man, in a green T-Shirt, with glasses and a face mask.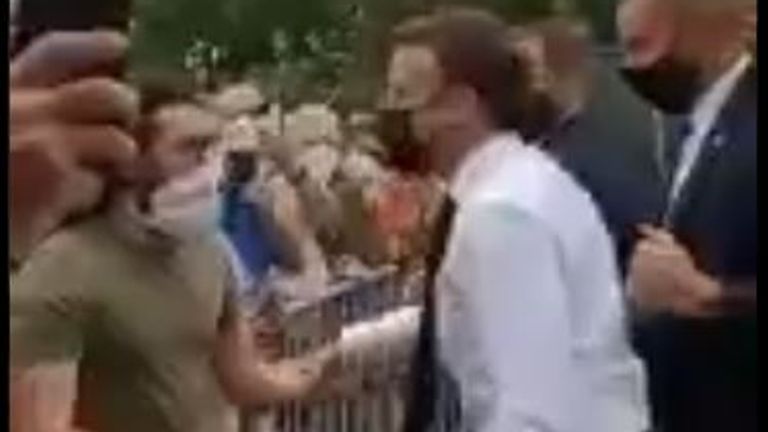 The man could be heard shouting out "Down with Macronia" ("A Bas La Macronie") before then delivering a slap to Mr Macron's face.
The president's security entourage quickly intervened to pull the man to the ground and move Mr Macron away from him.
They confirmed that a man had attempted to slap him.
Mr Macron is visiting the Drome region to meet restaurateurs and students to talk about how life is returning to normal after the COVID-19 pandemic.
He carried on talking to someone behind the barriers for a short time before moving away.
The identity of the man and his motives were unclear.
While slapping the president, he could be heard shouting "Montjoie Saint Denis," which was the battle cry of the
French armies when the country was still a monarchy.
Two people have been arrested, a source told BFM TV.