Trump, Alec Baldwin renew Twitter feud
President Donald Trump and Alec Baldwin — his chief impersonator — traded online barbs Friday, each describing the other as causing "agony," the latest salvos in an ongoing feud between the commander in chief and the actor.
Trump, who has long grumbled about the way he is portrayed by Baldwin on "Saturday Night Live," began the latest spat in a tweet sandwiched between his observations about world trade and the opioid crisis. (In an initial tweet that was later deleted, he misspelled the actor's first name as "Alex," prompting "Alex Baldwin" to trend on Twitter.)
The president seemed to be reacting to an interview Baldwin gave to The Hollywood Reporter that was published Thursday in which the actor said he doesn't enjoy parodying Trump: "Every time I do it now, it's like agony. Agony. I can't."
Wrote Trump on Friday: "Alec Baldwin, whose dying mediocre career was saved by his terrible impersonation of me on SNL, now says playing me was agony. Alec, it was agony for those who were forced to watch."
In a final dig, the president said Baldwin's performance wasn't as good as comedian Darrell Hammond, who portrayed Trump on "Saturday Night Live" for years before Baldwin took over in September 2016. "Bring back Darrell Hammond, funnier and a far greater talent!" Trump tweeted.
Baldwin responded in a series of tweets.
"Agony though it may be, I'd like to hang in there for the impeachment hearings, the resignation speech, the farewell helicopter ride," he wrote.
Baldwin also tweeted that he was "Looking forward to the Trump Presidential Library" and suggested that it would contain a live Twitter feed and "a little black book w the phone numbers of porn stars." (He also misspelled Trump's Florida estate Mar-a-Lago as "Mara-A-Lago.")
Hammond did not immediately respond to a request for comment.
Baldwin, a Democratic activist, received an Emmy Award for his parody last year on "Saturday Night Live." He and Trump, who appeared as a guest host on "SNL" in November 2015, have attacked each other on Twitter before. In 2016, the then-president elect called a skit that satirized Trump's tweets as "sad," prompting Baldwin to respond: "Release your tax returns and I'll stop. Ha."
Trump also complained to Matt Lauer in an interview that year that Baldwin's portrayal of him wasn't funny. "The skits are terrible. I like Alec, but his imitation of me is really mean-spirited and not very good … It's very biased and I don't like it."
Baldwin and Trump also exchanged sharp tweets after the election when the president-elect called "Saturday Night Live" a "totally one-sided, biased show" and asked, "Equal time for us?" Baldwin responded: "Election is over. There is no more equal time."
"Saturday Night Live" has found higher ratings and more cultural relevance since Trump ran for office, with skits that have also lampooned Oval Office figures such as Sarah Huckabee Sanders, Jeff Sessions, Sean Spicer, Steve Bannon, Jared Kushner and Ivanka Trump. Five days before his 2017 inauguration, Trump tweeted about the show: "Not funny, cast is terrible, always a complete hit job. Really bad television!"
'Will be like North Sea oil boom!' Expert highlights Britain's unexpected Brexit victory
BREXIT Britain could see an economic boom of the scale of the North Sea oil boom in the 1980s if it ditches EU data laws, an expert has claimed.

Source link
Unbelievable! Labour Party tells Boris Johnson to follow BARNIER's advice on Brexit
LABOUR urged Prime Minister Boris Johnson to "heed Mr Barnier's advice" in the House of Lords this afternoon.

Source link
Beach club tied to Sen. Whitehouse denies claims it's 'all-white'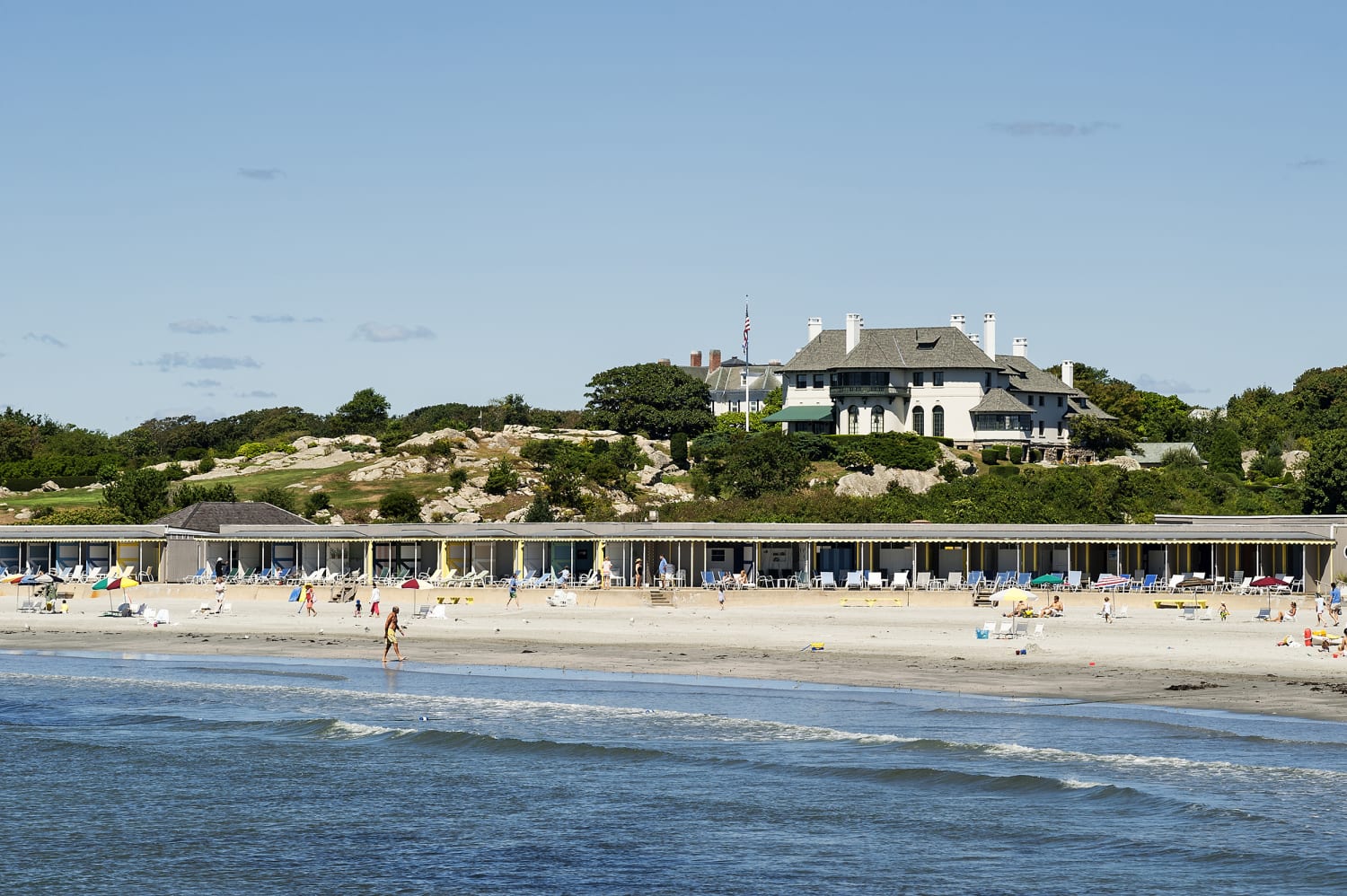 NEWPORT, R.I. — An exclusive Rhode Island beach club tied to Democratic U.S. Sen. Sheldon Whitehouse has broken its silence to defend itself from claims that it's for white people only after the controversy garnered national attention.
Bailey's Beach Club in Newport said in a statement Wednesday that the recent characterizations are "inaccurate and false," The Providence Journal reports.
The organization, known formally as the Spouting Rock Beach Association, said its members and their families include "people of many racial, religious, and ethnic backgrounds" from across the globe, though it declined to elaborate.
Jack Nolan, the club's general manager, told the newspaper the club's membership information is private.
WPRI-TV also reports the club's president, Alexander Auersperg, also sent a message to members Wednesday in which he stressed the club does not "discriminate against any race, religion, or ethnic background when it comes to our membership process or to the hiring of our staff."
Whitehouse, who was first elected in 2006, has faced criticism for years for being a member of the exclusive club as the scion of a wealthy family.
The latest flare up came after a local website, GoLocalProv, asked him recently whether the club was "all-white." Whitehouse said the club was still working on diversifying membership and that he was "sorry it hasn't happened yet."
He's since stressed the club does include non-white members and that the website's original assertion that it's "all-white" was incorrect.
Whitehouse has also said he's not officially a member, though his wife, Sandra, is a prominent member of the institution, which dates to the 1800s and whose members over the years have included royalty and Gilded Age families like the Vanderbilts and Astors.
On Wednesday, the senator also disclosed he belongs to a sailing club in Newport which doesn't have a diverse membership. He apologized for not pushing that organization, which he didn't name, to do more to address it.
"I commit to working with the club and the community to build a more inclusive membership and to better connect with the local community," Whitehouse said, according to the Journal.