North Korea will 'counter' any US military exercises with South Korea
North Korea has threatened to "counter the US" if it holds joint military exercises with South Korea.
The US is due to start joint exercises in April, the latest in a series of drills that Pyongyang has regularly described as a threat.
North Korea's official KCNA news agency said: "If the US finally holds joint military exercises while keeping sanctions on the DPRK (Democratic People's Republic of Korea), the DPRK will counter the US by its own mode of counteraction and the US will be made to own all responsibilities for the ensuing consequences."
It said the drills would harm reconciliation efforts on the peninsula.
On 23 February, the US said it was imposing its largest package of sanctions to pressure Pyongyang into giving up its nuclear and missile programmes.
Donald Trump warned of a phase two that could be "very, very unfortunate for the world" if the sanctions did not work.
North Korea has attacked Mr Trump's unilateral sanctions, but said it was open to talks with the US when senior officials from the isolated state visited South Korea for the Winter Olympics earlier this month.
The White House said any talks with North Korea must lead to the end of its nuclear programme.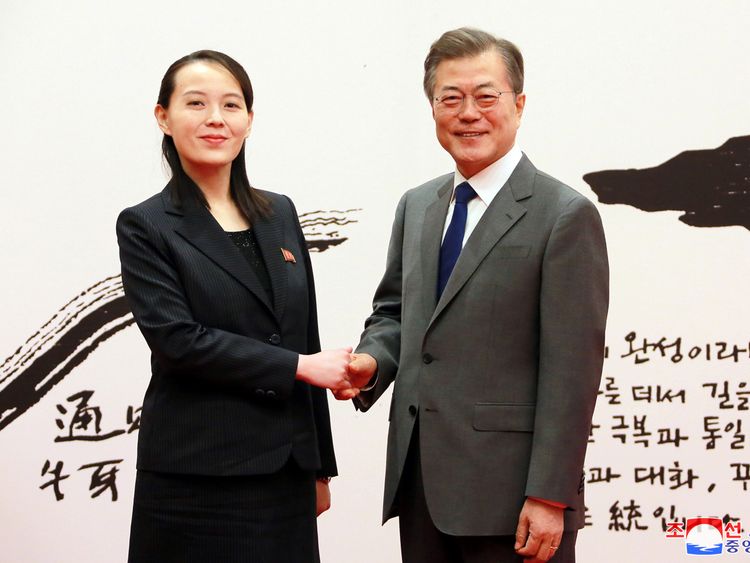 North Korea has reiterated that it is willing to talk to the US but said it would not accept preconditions.
A North Korean foreign ministry spokesman, speaking to the country's state-run news agency, said: "We will neither beg for dialogue nor evade the military option claimed by the US.
"Whether peace desired by our nation and the rest of the world settles on the Korean peninsula or a situation that no one desires is developed in the vicious cycle of confrontation depends entirely on the attitude of the US."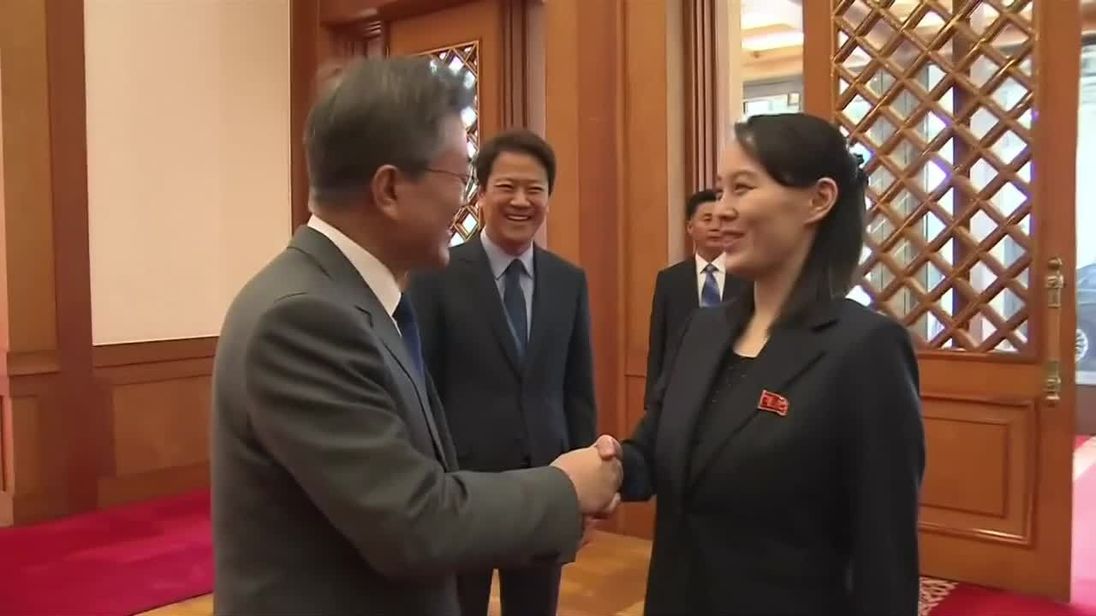 South Korea plans to send a special envoy to North Korea in response to an invitation from leader Kim Jong Un, South Korean President Moon Jae-in told President Trump in a phone call on Thursday.
The Winter Olympics in Pyeongchang last month gave a boost to recent engagement between the two Koreas after sharply rising tensions over the North's missile programme.
Saskatchewan: More than 750 unmarked graves found on site of former indigenous school in Canada | World News
Investigators have found more than 750 unmarked graves at the site of a former indigenous school in Canada.
The discovery of the 751 graves follows the news that the remains of 215 children were found at another school nearby.
Bobby Cameron, chief of the Federation of Sovereign Indigenous First Nations, said: "We are treating this as a crime".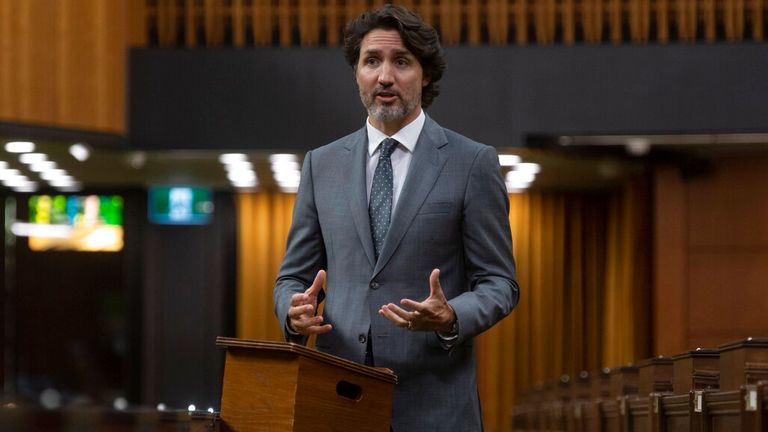 He warned how he expected more graves to be found on residential school grounds in Canada.
And Mr Cameron vowed not to stop "until we find all the bodies", describing the tragedy as a "crime against humanity, an assault on First Nations."
The 751 graves were found at the Marieval Indian Residential School, open from 1899 until 1997, where Cowessess is now located.
They were marked in the past – but the markers were removed by people operating the school, said Chief Cadmusn Delmore, of the Cowessess First Nation.
The reserve is about situated about 87 miles east of Regina, the capital of Saskatchewan, in western Canada.
The 215 children's remains – some as young as three – were found buried on the former site of Canada's largest indigenous school, near Kamloops, British Colombia, in May.
UEFA abolishes away goals rule after more than half a century | UK News
Europe's football governing body UEFA has abolished the away goals rule for all of its club competitions from next season.
All ties that are level on aggregate at the end of the second leg will now go to extra time.
Paris Saint-Germain's victory over Bayern Munich in last season's Champions League quarter-finals will go down in history as the last away goals result in the tournament before the rule change.
The rule, introduced in 1965, has led to some dramatic moments in recent years, including Tottenham's stoppage-time success over Ajax in the 2019 Champions League semi-final.
UEFA said away goals would also no longer be a separating criteria when looking at matches between two or more sides level on points in the group stage of a competition.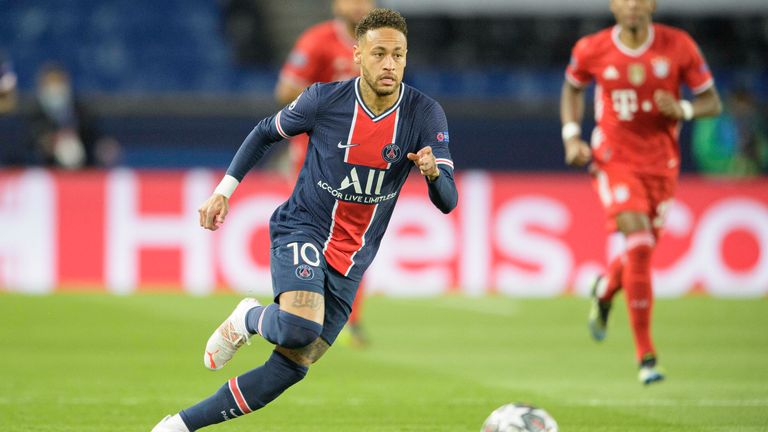 However, the number of away goals scored in all group matches could be used as an additional separating criteria if required.
UEFA president Aleksander Ceferin said as the end of the rule was announced: "The away goals rule has been an intrinsic part of UEFA competitions since it was introduced in 1965.
"However, the question of its abolition has been debated at various UEFA meetings over the last few years. Although there was no unanimity of views, many coaches, fans and other football stakeholders have questioned its fairness and have expressed a preference for the rule to be abolished."
Mr Ceferin added that the away goals rule had begun to go against its original purpose and was dissuading home teams from attacking.
⚽ The away goals rule will be removed from all UEFA club competitions from the 2021/22 season.

Ties in which the two teams score the same number of goals over the two legs will now have two 15-minute periods of extra time, and, if required, penalty kicks.#UCL #UWCL #UEL #UYL

— UEFA (@UEFA) June 24, 2021
This because the sides would fear conceding a goal at their own stadium would give their opponent a crucial advantage.
He continued: "There is also criticism of the unfairness, especially in extra-time, of obliging the home team to score twice when the away team has scored.
"It is fair to say that home advantage is nowadays no longer as significant as it once was."
UEFA has cited statistics since the mid-1970s which showed how the gap between home and away wins had reduced.
It talked about better pitch quality, standardised pitch sizes, and even video assistance referees (VAR) as factors in the decline of home advantage.
EE brings back EU roaming charges for mobile phone customers from next year | Business News
Mobile network EE is to charge customers for using their phone in Europe from next year.
The company, owned by BT, had previously said it had no plans to reintroduce the charges after Brexit.
It will affect new customers and those upgrading from 7 July.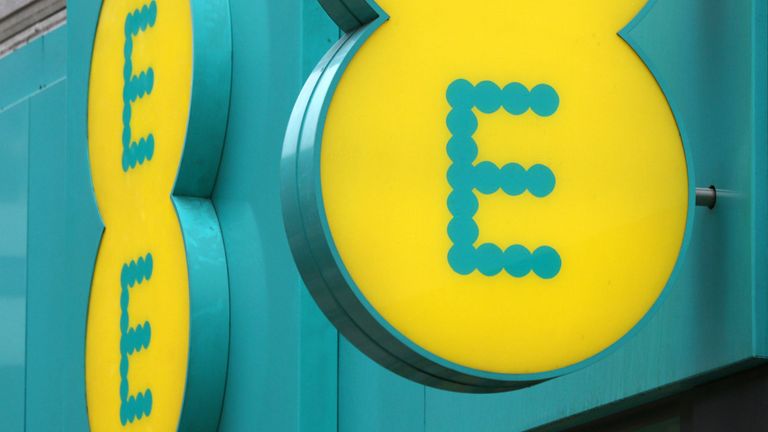 They will face a £2 daily fee from January next year to be able to use their data, call minutes and text allowances in 47 European destinations.
The change will not apply to customers travelling to the Republic of Ireland.
British travellers have not had to pay roaming charges on their mobile phone bills since June 2017, when they were abolished after changes to European regulation.
Before then they added an estimated £350m a year to users' bills.
Britain's departure from the European Union meant that from January UK customers no longer had the right to use their phone in Europe without roaming charges.
However, Britain's major mobile operators had said they had no plans to introduce them.
December 2020: What's in the Brexit trade deal?

EE said its decision was designed to "support investment into our UK-based customer service and leading UK network".
It said customers travelling abroad for longer will be able to use a 30-day Roam Abroad Pass.
Ernest Doku, a mobiles expert at Uswitch.com, said: "It's hugely disappointing for consumers to see that situation change so quickly.
"If you're an existing EE customer, these charges won't affect you yet, but make sure you check the small print if you're due an upgrade in the coming months."
Sky News contacted other networks to ask if they had any similar plans.
O2 and Three said they had not made any changes to roaming.
However, both are altering their policies on "fair usage" daily data limits while in the EU – though in each case said the limits were more than enough for the vast majority of holidaymakers' needs.
Vodafone also said it had no plans to bring back roaming charges.