After Porter scandal, Kelly faults White House handling but says no reason to quit
White House chief of staff John Kelly said Friday that he had "absolutely nothing to even consider resigning" over, after weeks of speculation about his job security stemming from questions about how he had handled security clearances for dozens of top staffers.
The issue came to the fore after allegations of domestic abuse against Rob Porter forced him to resign as staff secretary, with lawmakers and political experts wondering why Porter was allowed to handle top-secret information regularly with an interim security clearance.
Fielding questions from a small group of reporters, Kelly spoke Friday about the White House's response to the initial news on Porter.
"We didn't cover ourselves in glory in terms of how we handled that on Wednesday morning," Kelly said, referring to the day after The Daily Mail broke the Porter story. Kelly said he first learned of allegations against Porter the day before, on Tuesday, Feb. 6.
Kelly said Porter denied the allegations, which the chief of staff initially believed to be about "some level of emotional abuse" in relation to a "messy divorce."
The allegations, however, were also of physical abuse — and eventually pictures were published to support claims from Porter's two ex-wives.
"(Porter) resigned," Kelly said, walking reporters through his timeline. "I put out a statement of support for him, and an hour later find out now there's a second report still not in the press, still no pictures. Just an inquiry. … He had already resigned. I talked to Rob again to make sure he knew he had resigned."
The claims were a "shock" to staff at the White House.
"He presented himself and conducted himself as the ultimate gentleman," Kelly said of Porter. "I never saw him mad or abusive in any way."
As for the overall issue of security clearances, Kelly said he became aware last September of the large number of staffers working under interim security clearances — "more people than I was comfortable with," he said Friday. (He was named chief of staff in late July.)
Kelly said he asked for help from the FBI about the process with the aim of getting clearance issues resolved.
The questions about the security clearance process escalated in the weeks after Porter's resignation, culminating in Kelly issuing new guidance that those staffers still working on interim "top secret/sensitive compartmented information" clearances would be downgraded to "secret."
Among the aides affected by those new rules, which went into effect last week, was Trump's son-in-law and senior advisor, Jared Kushner, who saw his clearance downgraded.
'Will be like North Sea oil boom!' Expert highlights Britain's unexpected Brexit victory
BREXIT Britain could see an economic boom of the scale of the North Sea oil boom in the 1980s if it ditches EU data laws, an expert has claimed.

Source link
Unbelievable! Labour Party tells Boris Johnson to follow BARNIER's advice on Brexit
LABOUR urged Prime Minister Boris Johnson to "heed Mr Barnier's advice" in the House of Lords this afternoon.

Source link
Beach club tied to Sen. Whitehouse denies claims it's 'all-white'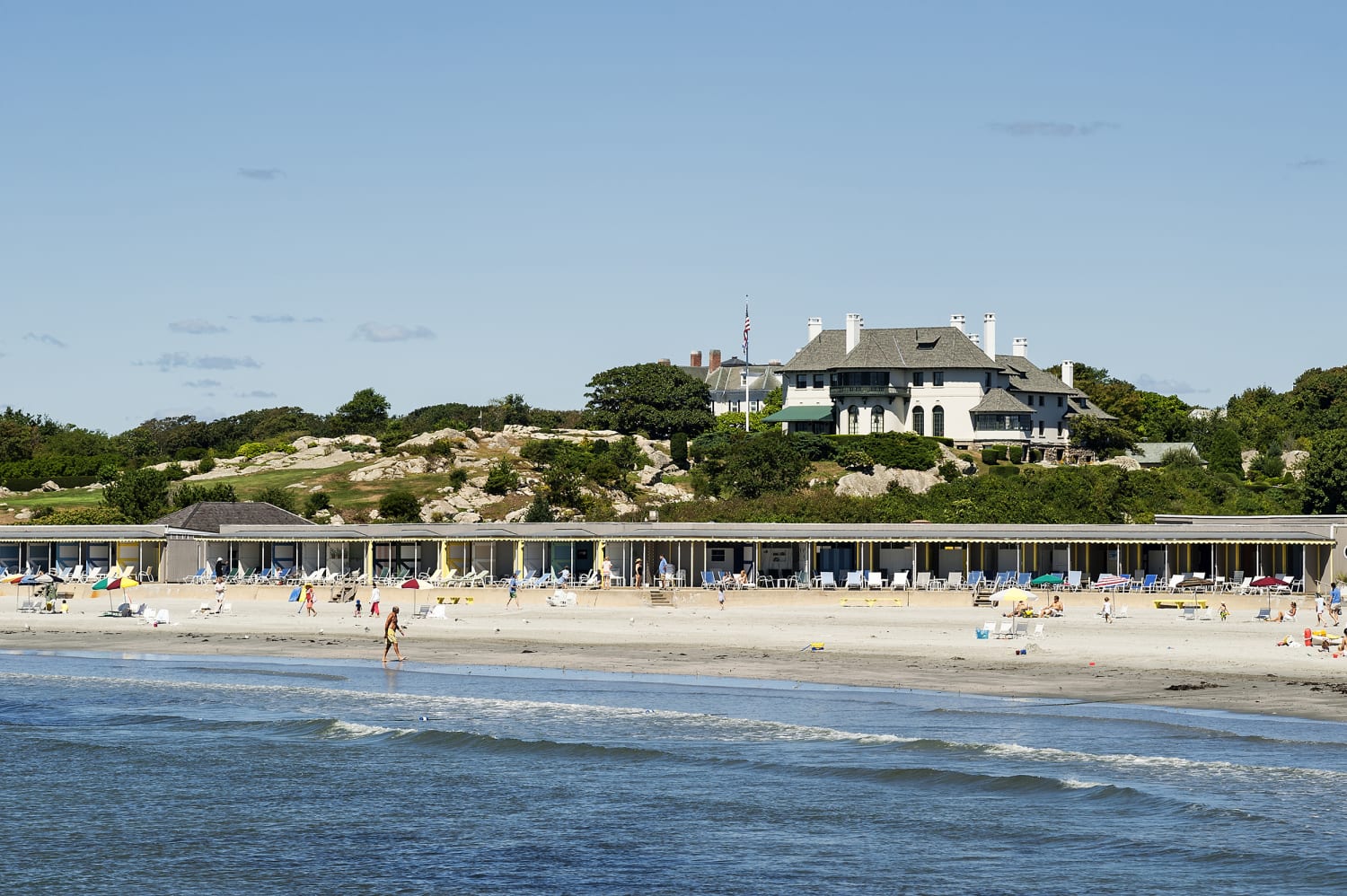 NEWPORT, R.I. — An exclusive Rhode Island beach club tied to Democratic U.S. Sen. Sheldon Whitehouse has broken its silence to defend itself from claims that it's for white people only after the controversy garnered national attention.
Bailey's Beach Club in Newport said in a statement Wednesday that the recent characterizations are "inaccurate and false," The Providence Journal reports.
The organization, known formally as the Spouting Rock Beach Association, said its members and their families include "people of many racial, religious, and ethnic backgrounds" from across the globe, though it declined to elaborate.
Jack Nolan, the club's general manager, told the newspaper the club's membership information is private.
WPRI-TV also reports the club's president, Alexander Auersperg, also sent a message to members Wednesday in which he stressed the club does not "discriminate against any race, religion, or ethnic background when it comes to our membership process or to the hiring of our staff."
Whitehouse, who was first elected in 2006, has faced criticism for years for being a member of the exclusive club as the scion of a wealthy family.
The latest flare up came after a local website, GoLocalProv, asked him recently whether the club was "all-white." Whitehouse said the club was still working on diversifying membership and that he was "sorry it hasn't happened yet."
He's since stressed the club does include non-white members and that the website's original assertion that it's "all-white" was incorrect.
Whitehouse has also said he's not officially a member, though his wife, Sandra, is a prominent member of the institution, which dates to the 1800s and whose members over the years have included royalty and Gilded Age families like the Vanderbilts and Astors.
On Wednesday, the senator also disclosed he belongs to a sailing club in Newport which doesn't have a diverse membership. He apologized for not pushing that organization, which he didn't name, to do more to address it.
"I commit to working with the club and the community to build a more inclusive membership and to better connect with the local community," Whitehouse said, according to the Journal.