Trump publicly spars with Republicans over concealed carry, NRA influence at school safety session
President Trump sparred with Republican lawmakers during a rare, televised bipartisan gathering on gun control and school safety Wednesday, dismissing GOP pleas to include concealed carry proposals in a sweeping gun package while making clear he doesn't "have to agree on everything" with the National Rifle Association.
"I'm a fan of the NRA," Trump told lawmakers at the White House. "There's no bigger fan. I'm a big fan of the NRA. These are great people, these great patriots. They love our country. But that doesn't mean we have to agree on everything."
During the meeting, which also included prominent Democrats, Trump told House Majority Whip Steve Scalise, R-La., who was gravely injured in a mass shooting this summer, that a comprehensive gun bill would not pass if it included a concealed carry reciprocity proposal desired by Republicans.
"You know, I'm your biggest fan in the whole world," Trump told Scalise. "I think that bill maybe one day will pass, but it should pass as a separate. If you're going to put concealed carry between states into this bill, we're talking about a whole new ball game."
Trump added: "I'm with you, but let it be a separate bill."
His comments come as Fox News has learned the White House plans to roll out specific policy proposals on Thursday aimed at keeping guns out of the hands of people who should not have them. Among the proposals are some that may put him at odds with the NRA, the powerful pro-gun organization that was a frequent topic during the meeting.
At one point during Wednesday's session, Trump told Pennsylvania Republican Sen. Pat Toomey: "You are afraid of the NRA."
At the beginning of the meeting, Trump said he wanted the lawmakers around the table with him "to come up with some ideas" and put them into "a very bipartisan bill."
"It would be so beautiful to have one bill that everybody could support as opposed to, you know, 15 bills," he said.
Trump has been pushing some new gun restrictions in the wake of this month's school shooting in Parkland, Fla., in which 17 people were killed. He emphasized his commitment to strengthening background checks for gun buyers and dealing with the mentally ill.
"What surprises me more than anything else is that nothing's been done for all of these years," Trump told the lawmakers. "Because I really see a lot of common ground where there's Democrat, Republican."
According to sources, the White House proposal will include raising the minimum age for buying long guns to 21 from 18 — a proposal that Trump acknowledged is opposed by the NRA. Trump will also call for training and arming certain members of school faculty and staff, either through federal grants to states or a federal training program.
During Wednesday's meeting, Trump said "we must harden out schools" against attacks, calling for arming some staff at schools.
Speaking of the Pulse nightclub shooting in September 2016 that killed 49 people, Trump said: "If you had one person in that room that could carry a gun and knew how to use it, it wouldn't have happened. Or certainly not to the extent it did, where he was just shooting and shooting and shooting and they were defenseless."
On Thursday, Trump is also expected to reiterate his support for a bill that bolsters the National Instant Criminal Background Check System. He also will back the STOP School Violence Act, which gives the Justice Department grants for preventing school violence.
The president said Wednesday he will get rid "bump stocks," saying they will "be gone shortly." The firearm modifiers, which can make a semi-automatic weapon fire nearly as rapidly as a fully automatic machine gun, were used in the Oct. 1, 2017, Las Vegas massacre, in which 58 people were killed and hundreds more injured.
Trump will also call for fixing the FBI's tipster program, amid revelations that the bureau received multiple tips about the youth accused of shooting up the Parkland school ahead of that massacre but failed to stop him.
In addition, the president is also expected to encourage states to create laws for extreme-risk protective orders, which would allow parents and law enforcement to petition courts to take weapons away from anyone threatening to harm themselves or others.
Republicans lawmakers at the meeting included: John Cornyn of Texas; Steve Danies of Montana; Chuck Grassley of Iowa; Marco Rubio of Florida; Pat Toomey of Pennsylvania; Orrin Hatch of Utah; Marsha Blackburn of Tennessee; Brian Mast of Florida, John Rutherford of Florida and Steve Scalise of Louisiana.
Democrats included Dianne Feinstein of California; Amy Klobuchar of Minnesota; Chris Murphy of Connecticut; Ted Deutch of Florida; Elizabeth Esty of Connecticut and Stephanie Murphy of Florida.
Lawmakers pitching their ideas on gun control told Trump their proposals could pass if he expressed his support. The president contrasted himself to past presidents, accusing former President Obama of not being "proactive" in getting a bill passed.
"It's time that a president stepped up… I'm talking Democrat and Republican presidents," Trump said. "They have not stepped up."
Trump expressed a willingness to be open to proposals from Democrats that Republicans usually reject outright, telling Feinstein he would review her assault weapons ban legislation. But he remained non-committal when pressed by Feinstein, telling her to discuss her plans with her congressional colleagues.
'Will be like North Sea oil boom!' Expert highlights Britain's unexpected Brexit victory
BREXIT Britain could see an economic boom of the scale of the North Sea oil boom in the 1980s if it ditches EU data laws, an expert has claimed.

Source link
Unbelievable! Labour Party tells Boris Johnson to follow BARNIER's advice on Brexit
LABOUR urged Prime Minister Boris Johnson to "heed Mr Barnier's advice" in the House of Lords this afternoon.

Source link
Beach club tied to Sen. Whitehouse denies claims it's 'all-white'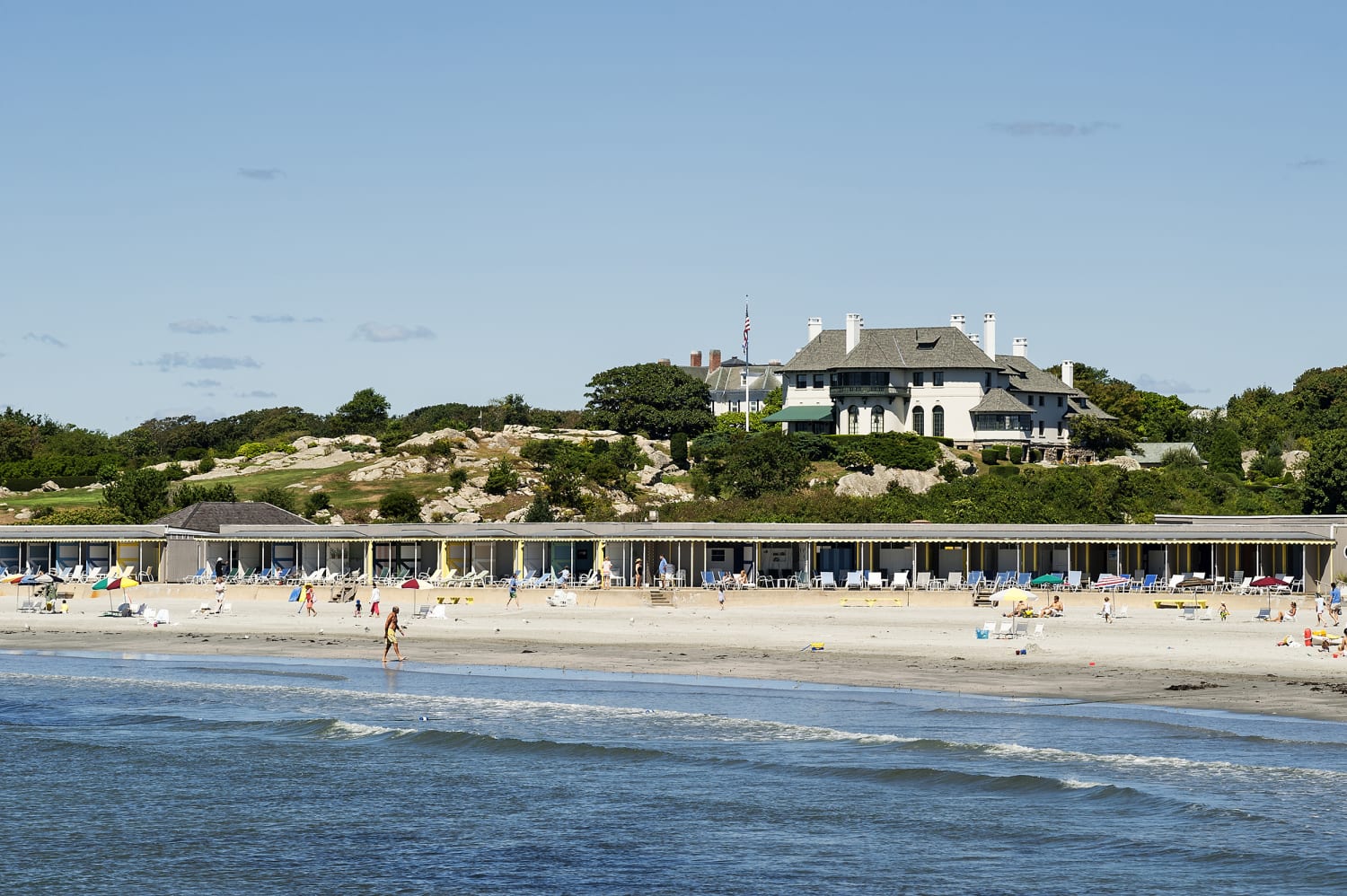 NEWPORT, R.I. — An exclusive Rhode Island beach club tied to Democratic U.S. Sen. Sheldon Whitehouse has broken its silence to defend itself from claims that it's for white people only after the controversy garnered national attention.
Bailey's Beach Club in Newport said in a statement Wednesday that the recent characterizations are "inaccurate and false," The Providence Journal reports.
The organization, known formally as the Spouting Rock Beach Association, said its members and their families include "people of many racial, religious, and ethnic backgrounds" from across the globe, though it declined to elaborate.
Jack Nolan, the club's general manager, told the newspaper the club's membership information is private.
WPRI-TV also reports the club's president, Alexander Auersperg, also sent a message to members Wednesday in which he stressed the club does not "discriminate against any race, religion, or ethnic background when it comes to our membership process or to the hiring of our staff."
Whitehouse, who was first elected in 2006, has faced criticism for years for being a member of the exclusive club as the scion of a wealthy family.
The latest flare up came after a local website, GoLocalProv, asked him recently whether the club was "all-white." Whitehouse said the club was still working on diversifying membership and that he was "sorry it hasn't happened yet."
He's since stressed the club does include non-white members and that the website's original assertion that it's "all-white" was incorrect.
Whitehouse has also said he's not officially a member, though his wife, Sandra, is a prominent member of the institution, which dates to the 1800s and whose members over the years have included royalty and Gilded Age families like the Vanderbilts and Astors.
On Wednesday, the senator also disclosed he belongs to a sailing club in Newport which doesn't have a diverse membership. He apologized for not pushing that organization, which he didn't name, to do more to address it.
"I commit to working with the club and the community to build a more inclusive membership and to better connect with the local community," Whitehouse said, according to the Journal.