Over 100 girls missing after Boko Haram attack in Nigeria
More than 100 girls are unaccounted for after a Boko Haram terror attack in north east Nigeria, officials have said.
The Islamist militant group invaded a school in the town of Dapchi, about 45 miles south of the border with Niger, on Monday.
Of the school's 906 students, some "110 have not been accounted for", according to Nigeria's information minister Lai Mohammed.
Since the attack, estimates of the number of girls missing have varied from around 50 to more than 100.
On Wednesday, the Yobe state government said dozens of the girls had been rescued, sparking celebration.
By Thursday, however, it had to admit most of them were still missing.
According to Nigerian news website The Cable, Mr Mohammed met with government and security officials, along with community leaders on Sunday.
He said: "No stone will be left un-turned in our determination to rescue these girls.
"Government will remain focused and resolute in the fight against insurgency to rescue the students and every Nigerian in their custody."
The minister also announced that police and the Nigeria Civil Defence Corps would be deployed to schools.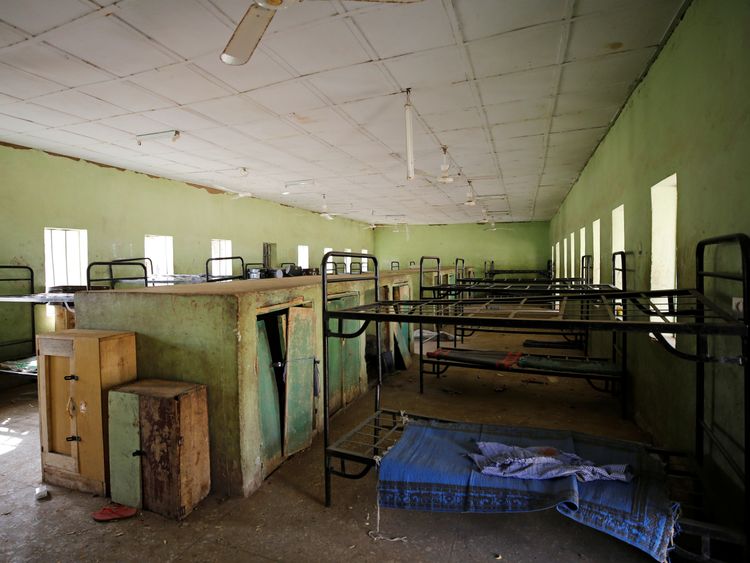 Nigeria's President Muhammadu Buhari said on Friday that the abduction of the girls was "a national disaster".
He added: "We are sorry that this could have happened and share your pain."
Witnesses told reporters that the attackers had asked for directions to the school for girls when they arrived in the town on Monday.
One of those who escaped the attack was Amina Usman, 15, who had been washing when she heard gunfire and saw what looked like soldiers in vehicles.
She ran into nearby bushes to hide before later finding a teacher and other escapees.
She said: "We were 65 girls in all.
"I thought I will never see my parents or family again."
In 2014, Boko Haram – which roughly translates as "Western education is forbidden" – abducted 276 girls from a boarding school in Chibok.
Many of the girls were forced to marry their kidnappers.
Boko Haram fighters have killed more than 20,000 people and forced around 2 million people to flight since their insurgency began almost a decade ago.
<a href='https://www.skysports.com/olympics/live-blog'>Tokyo Olympics Day 6: Quiet start for Team GB on medals front – as world pole vault champ forced out due to COVID</a>


<a href='https://www.skysports.com/olympics/live-blog'>Tokyo Olympics Day 6: Quiet start for Team GB on medals front – as world pole vault champ forced out due to COVID</a>

Source link
New Zealand is best placed to survive a global collapse of society, study suggests | World News
New Zealand is the country most likely to survive a collapse of global civilisation, researchers have said.
A study has suggested a combination of ecological destruction, limited resources and population growth could trigger a worldwide breakdown "within few decades", with climate change making things worse.
A "very likely" collapse would be characterised by the disintegration of supply chains, international agreements and global financial structures, according to researchers at the Global Sustainability Institute at Anglia Ruskin University.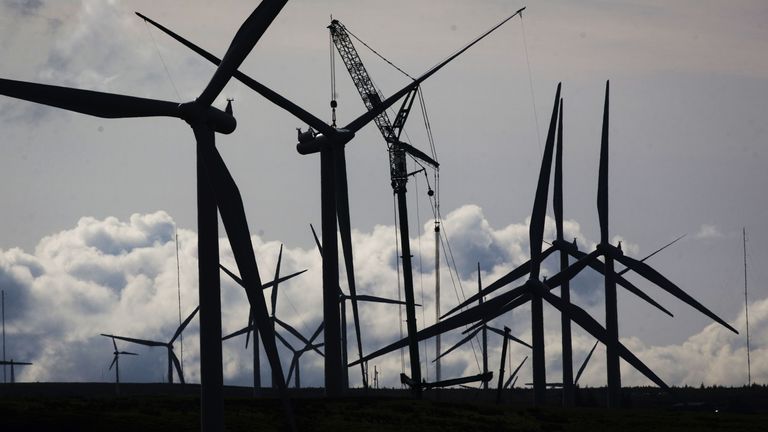 They said problems could spread quickly because of how connected and economically dependant countries are on one another.
Five countries were identified as best placed to maintain civilisation within their own borders: New Zealand, Iceland, the United Kingdom, Ireland and Australia.
All of them are islands or island continents which have fewer extremes in temperatures and varied amounts of rainfall due to their proximity to oceans.
Researchers said this makes them most likely to have relatively stable conditions in the future, despite the effects of climate change – which is expected to hit subtropics and tropics the hardest.
New Zealand's ability to produce geothermal and hydroelectric energy, its abundant agricultural land and its low population would allow it to survive relatively unscathed.
Although the UK has generally fertile soils and varied agricultural output, it does not have as much agricultural land available because of its population density, raising questions about future self-sufficiency.
Britain's reliance on fossil fuels and nuclear energy was considered to be a risk as power sources could be "rendered at least partly inoperable" if global supply chains collapse.
:: Subscribe to ClimateCast on Spotify, Apple Podcasts, or Spreaker.
Researchers said this could be mitigated by the nation's manufacturing capabilities.
Meeting the large population's energy demands through renewables alone would require very extensive infrastructure, they said, but the UK could increase its resilience by harnessing more energy from wind and water bodies like lagoons or barrages in the Severn Estuary.
Professor Aled Jones, Director of the Global Sustainability Institute at Anglia Ruskin University, said "significant changes are possible in the coming years and decades".
He said: "The impact of climate change, including increased frequency and intensity of drought and flooding, extreme temperatures, and greater population movement, could dictate the severity of these changes."
Researchers identified pandemics as another risk to societal stability, citing the United Nations' warning that future pandemics could be even more severe than COVID-19.
Twenty countries were analysed in the report.
Boris Johnson urges world leaders to dig deep to boost children's education across globe | Politics News
Boris Johnson is urging world leaders to dip into their pockets to boost children's education across the globe and help avoid a "legacy of wasted talent" as a result of the coronavirus crisis.
The prime minister will host a summit in London on Thursday with the aim of fundraising among governments, business and charities for the Global Partnership for Education (GPE).
The GPE aims to raise $5bn (£3.6bn) over the next five years in order to get 175 million more children into education around the world.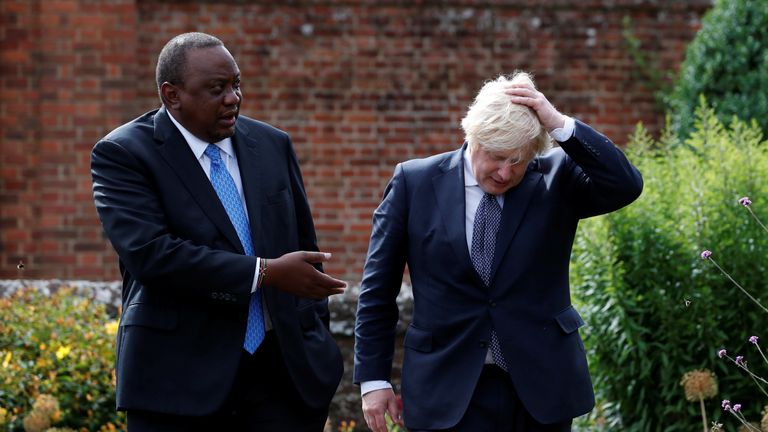 Ahead of the Summit, Mr Johnson said: "We have a fight on our hands to ensure COVID-19 does not scupper the life chances of millions of children, leaving a lasting legacy of wasted talent.
"Too many children around the world – girls in particular – were already out of school before the pandemic.
"Enabling them to learn and reach their full potential is the single greatest thing we can do to recover from this crisis and build better, greener and fairer societies.
"Today I am urging governments, businesses and philanthropists to invest in the future by fully funding the transformative work of the Global Partnership for Education."
Girls are feared to be particularly at risk of never returning to school once they have left, with 132 million girls around the world already estimated to be out of school even before the impact of the COVID pandemic.
Thursday's summit is being jointly hosted with Kenya and will be opened by Foreign Secretary Dominic Raab and his Kenyan counterpart, Raychelle Omamo.
The prime minister and Kenyan President Uhuru Kenyatta, who held bilateral talks at Chequers on Wednesday, will close the summit, along with Australia's former prime minister Julia Gillard, who is the GPE's chair.
World leaders, businesses, UN agencies, charities and youth leaders will join the summit both virtually and in person.
The UK last month pledged £430m to the GPE at the G7 Summit in Cornwall.