Olympians give dating app a boost at Winter Games
As the Winter Games are set to draw to a close, it seems that sport isn't the only thing on athletes' minds with some looking to hook up with fellow Olympians.
And who better to capitalise on this than dating app Tinder, which says its usage figures have increased 348% in Pyeongchang, South Korea, since the event began two weeks ago.
The app saw a 565% increase in right swipes in the Olympic Village, according to a statement reported by ABC News.
Swiping right on Tinder means the user is interested in the person whose profile they are looking at.
The number of matches has rocketed too – by 644%, according to the company, which is owned by Match Group.
A Tinder spokeswoman said: "Every Olympics we hear that Tinder is 'on fire' in the villages and we notice our usage increase significantly when people from around the world gather for an event."
Olympians staying in the athletes' village have also been given free access to Tinder's "gold" tier during the Games, allowing them to see who has already liked them before swiping right.
They can also revoke swipes, and have access to Tinder Passport, which allows them to connect with users located anywhere in the world.
Tinder first caught on among Olympic athletes during the 2014 Games in Sochi and, since then, it has become an important tool for those seeking to enjoy a different type of "performance" between winning medals.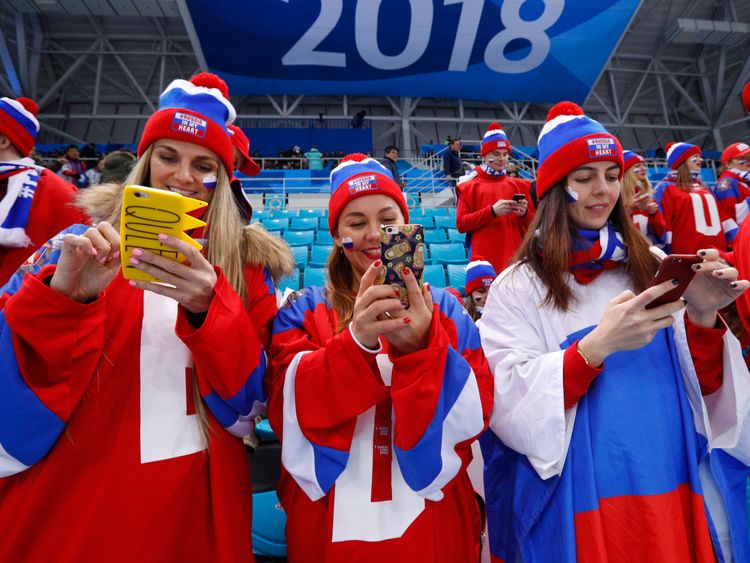 US swimmer Ryan Lochte has previously estimated that "70 to 75% of Olympians" are hooking up between events.
Team USA water polo captain Tony Azevedo told ESPN in 2012, that move-in day at the Olympic Village is "like the first day of college…Everyone's meeting people and trying to hook up with someone".
According to Slate, there were 8,500 condoms given to athletes at the 1988 Seoul Olympics, 90,000 in Barcelona (1992) and 15,000 for Atlanta in 1996.
Organisers at the 2000 Sydney Games ordered 70,000 but had to get a further 20,000 when they ran out.
Durex donated 130,000 condoms for the 2004 Games in Athens, Beijing in 2008 had 100,000 and the London Olympics in 2012 had around 150,000.
In 2016 in Rio, a Brazilian newspaper reported that a record-breaking 450,000 condoms were given to athletes, about 40 per person. In Pyeongchang, it is reportedly about 38 per person.
As the athletes come to the end of the 15-day competition, the pressure is off and the closing parties are beginning, along with the associated hook-ups.
Tinder says that, for those looking for a man, top of the list are bobsledders, ice hockey players, snowboarders, alpine skiers and skeleton racers.
Those looking for a woman prefer snowboarders, alpine skiers, bobsledders, lugers and freestyle skiers.
Saskatchewan: More than 750 unmarked graves found on site of former indigenous school in Canada | World News
Investigators have found more than 750 unmarked graves at the site of a former indigenous school in Canada.
The discovery of the 751 graves follows the news that the remains of 215 children were found at another school nearby.
Bobby Cameron, chief of the Federation of Sovereign Indigenous First Nations, said: "We are treating this as a crime".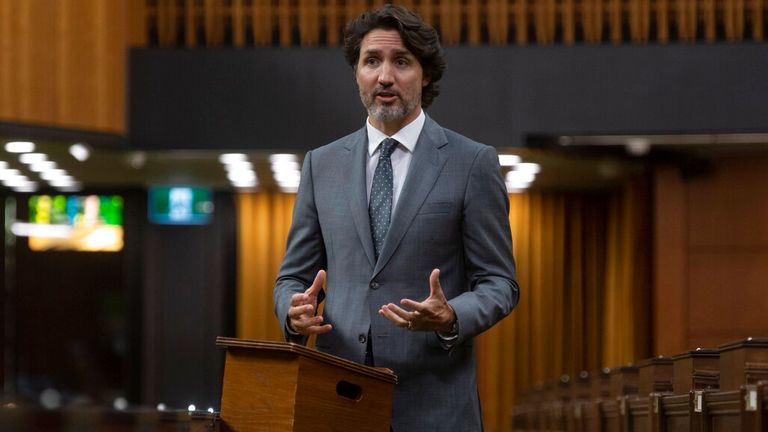 He warned how he expected more graves to be found on residential school grounds in Canada.
And Mr Cameron vowed not to stop "until we find all the bodies", describing the tragedy as a "crime against humanity, an assault on First Nations."
The 751 graves were found at the Marieval Indian Residential School, open from 1899 until 1997, where Cowessess is now located.
They were marked in the past – but the markers were removed by people operating the school, said Chief Cadmusn Delmore, of the Cowessess First Nation.
The reserve is about situated about 87 miles east of Regina, the capital of Saskatchewan, in western Canada.
The 215 children's remains – some as young as three – were found buried on the former site of Canada's largest indigenous school, near Kamloops, British Colombia, in May.
UEFA abolishes away goals rule after more than half a century | UK News
Europe's football governing body UEFA has abolished the away goals rule for all of its club competitions from next season.
All ties that are level on aggregate at the end of the second leg will now go to extra time.
Paris Saint-Germain's victory over Bayern Munich in last season's Champions League quarter-finals will go down in history as the last away goals result in the tournament before the rule change.
The rule, introduced in 1965, has led to some dramatic moments in recent years, including Tottenham's stoppage-time success over Ajax in the 2019 Champions League semi-final.
UEFA said away goals would also no longer be a separating criteria when looking at matches between two or more sides level on points in the group stage of a competition.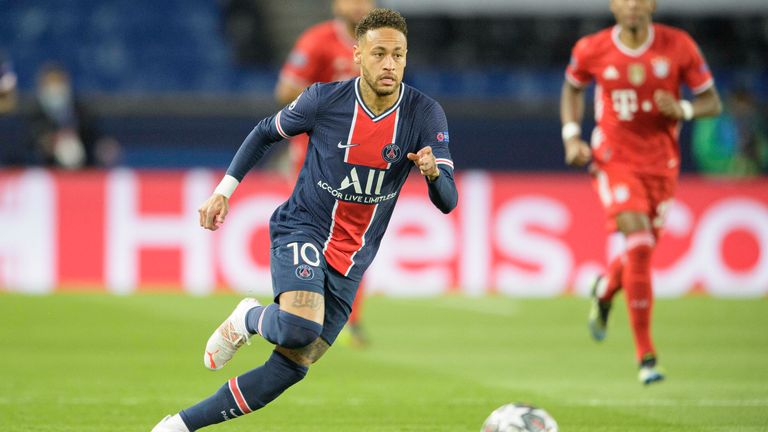 However, the number of away goals scored in all group matches could be used as an additional separating criteria if required.
UEFA president Aleksander Ceferin said as the end of the rule was announced: "The away goals rule has been an intrinsic part of UEFA competitions since it was introduced in 1965.
"However, the question of its abolition has been debated at various UEFA meetings over the last few years. Although there was no unanimity of views, many coaches, fans and other football stakeholders have questioned its fairness and have expressed a preference for the rule to be abolished."
Mr Ceferin added that the away goals rule had begun to go against its original purpose and was dissuading home teams from attacking.
⚽ The away goals rule will be removed from all UEFA club competitions from the 2021/22 season.

Ties in which the two teams score the same number of goals over the two legs will now have two 15-minute periods of extra time, and, if required, penalty kicks.#UCL #UWCL #UEL #UYL

— UEFA (@UEFA) June 24, 2021
This because the sides would fear conceding a goal at their own stadium would give their opponent a crucial advantage.
He continued: "There is also criticism of the unfairness, especially in extra-time, of obliging the home team to score twice when the away team has scored.
"It is fair to say that home advantage is nowadays no longer as significant as it once was."
UEFA has cited statistics since the mid-1970s which showed how the gap between home and away wins had reduced.
It talked about better pitch quality, standardised pitch sizes, and even video assistance referees (VAR) as factors in the decline of home advantage.
EE brings back EU roaming charges for mobile phone customers from next year | Business News
Mobile network EE is to charge customers for using their phone in Europe from next year.
The company, owned by BT, had previously said it had no plans to reintroduce the charges after Brexit.
It will affect new customers and those upgrading from 7 July.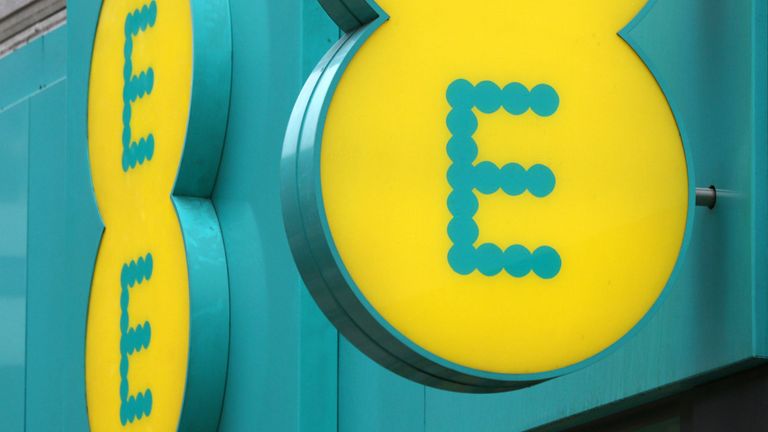 They will face a £2 daily fee from January next year to be able to use their data, call minutes and text allowances in 47 European destinations.
The change will not apply to customers travelling to the Republic of Ireland.
British travellers have not had to pay roaming charges on their mobile phone bills since June 2017, when they were abolished after changes to European regulation.
Before then they added an estimated £350m a year to users' bills.
Britain's departure from the European Union meant that from January UK customers no longer had the right to use their phone in Europe without roaming charges.
However, Britain's major mobile operators had said they had no plans to introduce them.
December 2020: What's in the Brexit trade deal?

EE said its decision was designed to "support investment into our UK-based customer service and leading UK network".
It said customers travelling abroad for longer will be able to use a 30-day Roam Abroad Pass.
Ernest Doku, a mobiles expert at Uswitch.com, said: "It's hugely disappointing for consumers to see that situation change so quickly.
"If you're an existing EE customer, these charges won't affect you yet, but make sure you check the small print if you're due an upgrade in the coming months."
Sky News contacted other networks to ask if they had any similar plans.
O2 and Three said they had not made any changes to roaming.
However, both are altering their policies on "fair usage" daily data limits while in the EU – though in each case said the limits were more than enough for the vast majority of holidaymakers' needs.
Vodafone also said it had no plans to bring back roaming charges.