Who's been charged by Mueller in the Russia probe so far?
Special Counsel Robert Mueller's inquiry into alleged Russian interference in the 2016 election is ongoing.
So far, four Americans – Michael Flynn, Paul Manafort, Richard Gates and George Papadopoulos – have been charged, though none of the charges are directly related to any misconduct by President Trump's campaign. Additionally, more than a dozen Russian nationals have been indicted.
The special counsel filed new tax evasion and bank fraud charges against Manafort and Gates this week, potentially increasing the amount of prison time the pair could face if convicted at trial. The charges are similar to those filed in October.
Here's a breakdown of the charges, and a closer look at those who have faced charges throughout Mueller's nearly year-long probe.
Michael Flynn
Michael Flynn, who served as Trump's national security adviser for less than a month before resigning, was charged and pleaded guilty in December 2017 to making false statements to the FBI. 
Flynn reportedly lied about his talks with Russia's ambassador to Washington. In late 2016, while former President Barack Obama was still in office, the two allegedly spoke about the U.S. sanctions imposed on Russia.
This raised concerns that Flynn, a retired Army lieutenant general, misled Trump officials about his conversations with Russian officials.
Paul Manafort
The special counsel filed a 32-count indictment on Feb. 22 against former Trump campaign chairman Paul Manafort and aide Rick Gates, accusing the pair of tax evasion and bank fraud. 
The new indictment accuses Manafort and Gates of doctoring documents to inflate the income of their businesses and then using those fraudulent documents to obtain loans. It also accuses Manafort of evading taxes from 2010 through 2014 and in some of the years concealing his foreign bank accounts.
Manafort turned himself in to federal authorities in the fall. The 68-year-old served as Trump's campaign manager for a few months in 2016. Gates, Manafort's business associate, also turned himself in at the time. 
Manafort was initially charged in a 12-count indictment in connection with foreign lobbying work, and he pleaded not guilty. The charges included: conspiracy against the U.S., conspiracy to launder money, false statements, unregistered agent of a foreign principal, and multiple counts of failure to file reports of foreign bank and financial accounts, according to a special counsel's office spokesman.
Manafort sued to have the case against him dismissed and argued that Mueller had overstepped his bounds by charging him for conduct he says is unrelated to Russian interference in the 2016 election.
Richard Gates
Gates was named alongside Manafort in the recent charges brought by the special counsel. He's accused of 11 counts related to filing false income tax returns and three counts of failure to report foreign bank and financial accounts.
Like Manafort, Gates was indicted in October in connection with foreign lobbying work and pleaded not guilty. His charges are similar to Manafort's, ranging from conspiracy against the U.S. to conspiracy to launder money.  
George Papadopoulos
A former foreign policy adviser to Trump's presidential campaign, George Papadopoulos pleaded guilty in 2017 to making false statements to the FBI regarding "the timing, extent and nature of his relationships and interactions with certain foreign nationals whom he understood to have close connections with senior Russian government officials," according to court documents.
He also reportedly tried to set up meetings between Russian and Trump campaign officials on various occasions. 
Alex van der Zwaan
Mueller's team charged Alex van der Zwaan, an attorney who allegedly lied to federal investigators in the Russia probe, in federal court on Feb. 16. He pleaded guilty days later. 
According to charging documents, van der Zwaan was employed by a law firm hired by the Ukraine Ministry of Justice in 2012. He admitted to lying about his interactions with Gates.
The charge against van der Zwaan does not involve election meddling or the Trump campaign's operations. It stems from the special counsel's investigation into a covert Washington lobbying campaign Manafort and Gates are accused of directing on behalf of pro-Russian Ukrainian interests.
The law firm where he used to work says it fired him last year and has been cooperating with authorities.
13 Russian nationals
A grand jury indicted 13 Russian nationals and three Russian companies in February for allegedly interfering in the 2016 election. In the case, Mueller details a sophisticated plot to wage "information warfare" on the U.S.
The indictment is the first to be brought against Russian nationals in Mueller's investigation. 
However, the Justice Department said the indictment does not allege that the interference changed the outcome of the election.
"There is no allegation in this indictment that any American was a knowing participant in this illegal activity," said Deputy Attorney General Rod Rosenstein, who oversees the special counsel probe.
The Associated Press and Samuel Chamberlain contributed to this report. 
Brexit U-turn as UK poised to 'join EU Covid vaccine passport scheme'
BREXIT looks unlikely to stop the UK signing up to the EU's vaccine passport initiative, according to reports.

Source link
Obama announces groundbreaking ceremony for his presidential library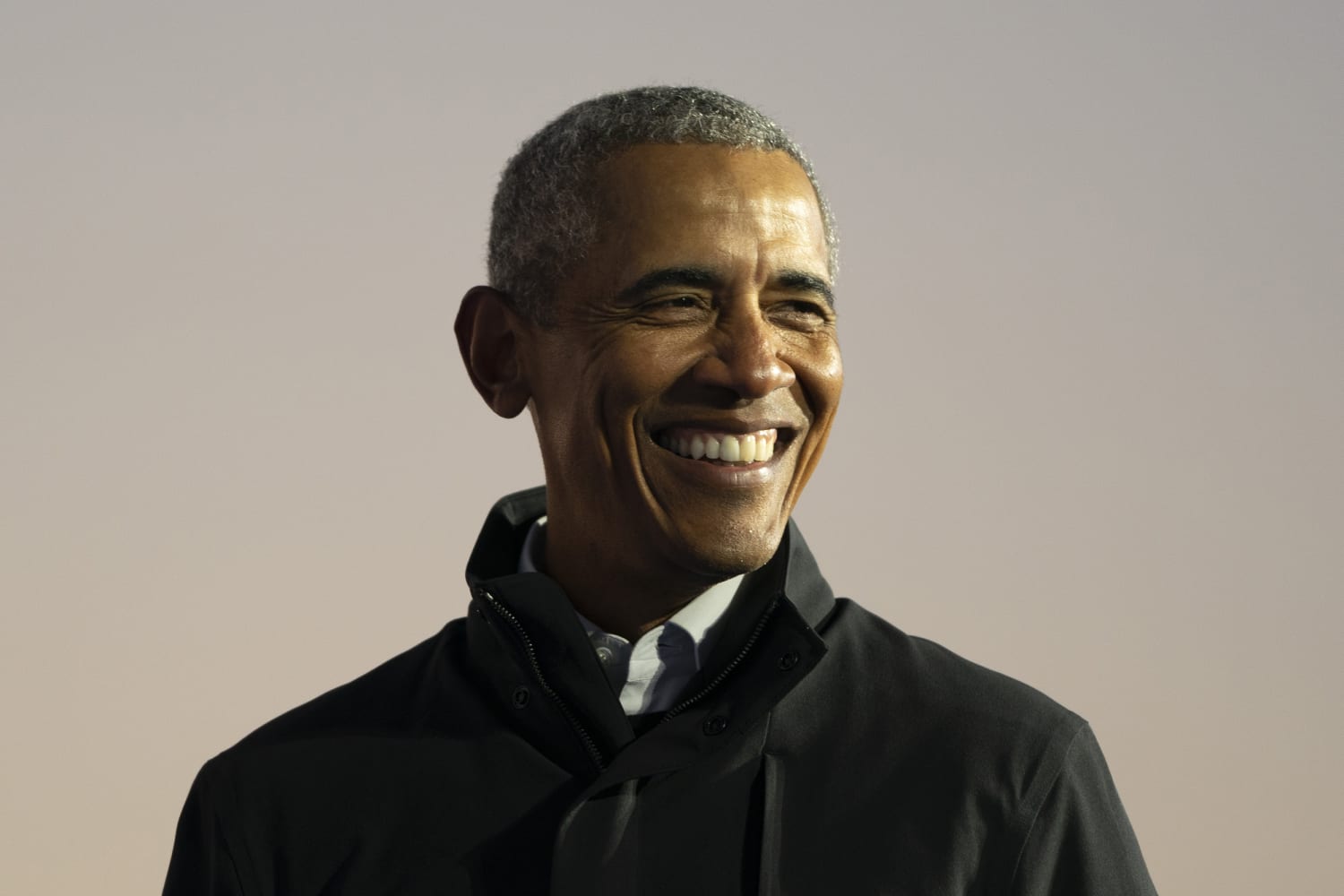 Former President Barack Obama on Friday announced that a groundbreaking ceremony for his long-awaited presidential library will be held Tuesday in Chicago.
The city is "where I got my start in public service" and "where Michelle and I started our family," he said in a recorded video announcement alongside the former first lady.
The pair chose a site in the city's South Side because "we wanted to give something back to the place that gave us so much," Michelle Obama, who grew up in the area, said.
The couple will be joined at the ceremony by Illinois Gov. J.B. Pritzker, as well as Chicago Mayor Lori Lightfoot. Construction on the project began in August following years of delays.
The former president first chose the Chicago site, located on 19 acres of the historic Jackson Park, in 2016 but local activists' concerns about the potential displacement of Black residents and legal issues with park preservation slowed the start of construction.
In August, longtime opponents of the project, including the nonprofit organization Protect Our Parks, called on the Supreme Court to halt work on the center due to the construction's potential environmental and historic impacts. Supreme Court Justice Amy Coney Barrett denied the bid later that month.
A four-year federal review process of the center's location was recently completed, and the Chicago City Council also approved neighborhood protections earlier this month. Obama said the project has involved community collaboration, "harnessing the collective talent of the South Side."
"Together we put the voices of the community at the heart of this project," Obama said in the video. "The result is more than a look into the past, it's a vision for the future."
'Get over it!' Nawaz slaps down LBC caller who blames HGV shortage on Brexit voters
LBC host Maajid Nawaz unleashed on a caller who tried to blame the HGV driver shortage on Brexit voters as he pointed out the scarcity was down to a multitude of factors which could not have been predicted.

Source link