Court: Man who killed officer was ordered to surrender guns
BRANDYWINE, Md. –  Court records say the man who fatally shot a Maryland police officer earlier this week had been court-ordered to surrender his guns at least three times in the last five years.
The Washington Post reports three different judges ordered Glenn Tyndell to "immediately surrender all firearms" after they found his wife, ex-wife and child needed protection. Prince George's County Sheriff's Col. Darrin C. Palmer says Tyndell had told deputies he'd turn himself in Tuesday. He didn't show.
Prince George's County police say 37-year-old Tyndell shot Cpl. Mujahid Ramzziddin five times with a shotgun Wednesday when the off-duty officer attempted to intervene in a dispute between Tyndell and his wife. Tyndell then fled before being fatally shot by officers Luke Allen and Channing Reed, who have been place on paid leave.
___
Information from: The Washington Post, http://www.washingtonpost.com
Whisky collection sells for almost £6.7m at auction | UK News

One bottle of whisky fetched a whopping £1m at auction as part of an impressive 3,900-strong collection that became the highest-value of its kind.
Containing liquid distilled nearly a century ago, the Macallan 1926 Fine and Rare 60-year-old is one of 14 in the world adorned with the "Fine and Rare" label.
It fetched a six-figure sum by itself in the private collection of 3,900 single malts, which went under the hammer for around £6.7m in total.
Other notable whiskies included the Balvenie 1961 Vintage cask and the Dallas Dhu 1921 Private Cask 64-year-old, which is a historic malt from one of Scotland's "lost" distilleries.
The incredible array of bottles attracted the attention of 1,557 different bidders from 54 countries on the final day of the online auction.
It became the highest-value private collection ever to sell on the secondary market at an auction dedicated to one single collector's whisky.
Iain McClune, founder of Whisky Auctioneer, said: "This auction was solely dedicated to one collector's magnificent library of whisky- a man who was dedicated to building the perfect collection."
He added that the sale was "one for the record books", not just for Whisky Auctioneer but also for the whisky industry as a whole.
COVID-19: Germany's top-selling newspaper admits envy for UK's vaccine rollout | UK News
Germany's top-selling newspaper has hailed the UK's COVID vaccine rollout success and its plans to lift lockdown, announcing on its front page: "Dear British, we envy you."
The article in the tabloid paper Bild says Brits "are reacting with overwhelming euphoria" after Boris Johnson revealed plans to gradually lift all restrictions by 21 June.
Live COVID updates from the UK and around the world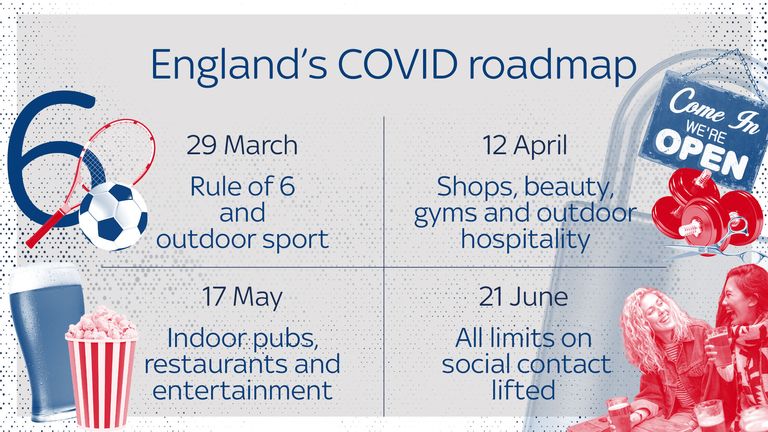 It used figures from 21 February showing the UK had given 17.7 million people at least one vaccination, with Germany lagging behind on 3.4 million.
"While the British are already planning their summer vacation, Germany is stuck in lockdown," the article added.
It comes as Angela Merkel warned of a third wave of coronavirus.
The chancellor said new variants of COVID-19 meant Germany – which was widely praised for its response to the pandemic during 2020 – must proceed carefully to avoid another nationwide lockdown.
Ms Merkel told the Frankfurter Allgemeine Zeitung: "Because of (variants), we are entering a new phase of the pandemic, from which a third wave may emerge.
"So we must proceed wisely and carefully so that a third wave does not necessitate a new complete shutdown throughout Germany."
Earlier this week, the German leader called for a staggered plan to lift coronavirus restrictions – to be linked with increased testing.
According to reports, she wants to reopen parts of society in three stages, starting with expanding the number of personal contacts, followed by schools and vocational schools, and thirdly sports groups, restaurants and culture.
Germany has extended restrictions to curb the spread of the coronavirus until 7 March, though elementary schools and nurseries started reopening in 10 German states on Monday and hairdressers are also due to open their doors again next week.
Coffins stacked high in German crematorium

On Monday, Germany reported 4,369 new infections and 62 further deaths – well below the figures still being reported across the UK each day.
According to Johns Hopkins University, which is tracking the pandemic, Germany has reported 2,415,443 cases and 68,931 deaths overall.
Tiger Woods was unaware of his 'grave' injuries after car crash, says first officer on scene | US News
Tiger Woods did not appear to be "aware of how gravely he was injured" after his car crash in California, the first officer on the scene has said.
The 45-year-old golf star suffered serious leg injuries when his car hit a kerb and then a tree before rolling several times on the border of Rolling Hills Estates and Rancho Palos Verdes in Los Angeles on Tuesday morning.
No other cars were involved.
Carlos Gonzalez, a deputy from the Los Angeles County Sheriff's Department, told NBC News he arrived within minutes of a 911 call from a member of the public.
Asked if Woods was aware of his injuries, the officer said: "He didn't mention anything. I don't think he was aware of how gravely he was injured at the time.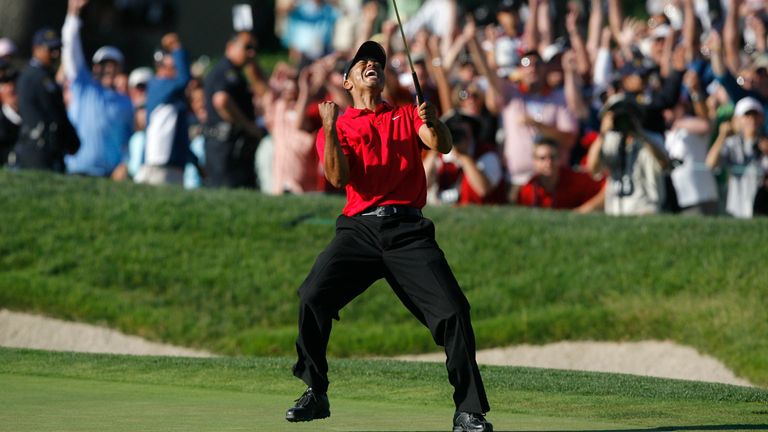 "It could be a mixture of adrenaline. It could have been shock.
"Again, it was very quick – the moment I arrived from the moment he rolled over – so I don't know if he had time to fully assess his injuries."
Woods's 2021 Genesis SUV was found 12m (40ft) from the road. Aerial footage showed the car on its side, with its front end heavily damaged and its airbags deployed.
Asked if Woods was saying anything at that point, the officer replied: "He wasn't. I saw his eyes, because it was dark in there, and my first role as a first responder is to assess the passenger, the occupants of the vehicle, and I want to keep them calm as well."
Aftermath of Tiger Woods' car crash

He asked Woods if he could tell him his first name: "He looked at me and he said, 'Tiger'."
"It took me a half second, but I saw his face and I thought, oh yeah, you're Tiger Woods," continued the officer.
He asked the sportsman questions to assess his physical and mental state.
"He seemed calm. He didn't seem like he was in distress, and he was able to kind of talk to me a little bit," the officer said.
"I noticed the passenger compartment seemed mostly in tact and he didn't seem like he was in any further danger.
"I did consider pulling him out myself, but I decided it would be better to wait for the fire departments since they have the specialised tools and training to remove people safely from vehicles like that."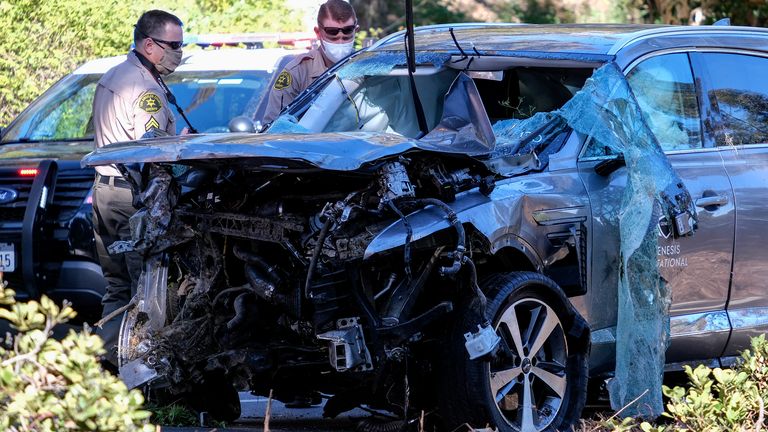 Carlos Gonzalez said earlier that Woods was "very fortunate" to survive the crash.
Authorities investigating the incident have said there is no evidence Woods was impaired at the time.
Asked if a toxicology report was ordered at the scene, the officer said he was "unaware" of one.
"At the scene we are looking for evidence of intoxication, like if there is an odour of an alcoholic beverage or if there is an open container, or prescription medication.
"At this time we didn't see any evidence of impairment, and anything beyond that, in terms of medical or toxicology, I wouldn't be aware at this time."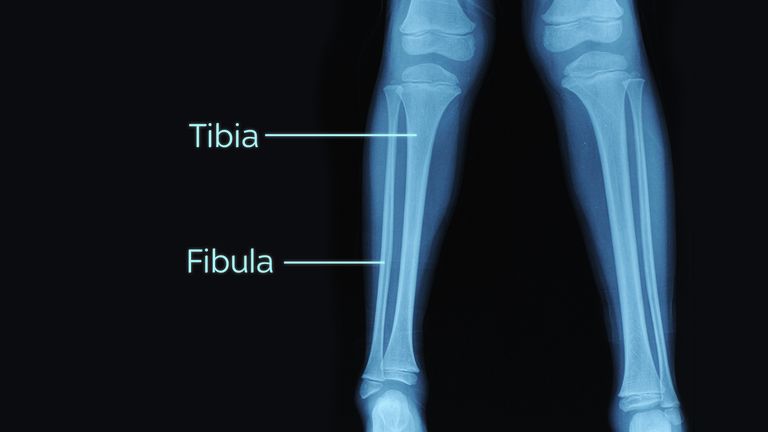 He suggested Woods's injuries may have been more severe if he had not been wearing a seat belt.
"This accident was traumatic in many ways. There is a lot of energy that went into the speeds that made the vehicle travel the distances that it did, the fact that it rolled, the injuries that Mr Woods sustained, and I've seen collisions that didn't look as serious where the occupants were injured much more severely," he said.
"I think that is a testament to the fact that he was wearing a seat belt, the airbags worked as intended and modern vehicles are much more safe than they used to be."
Woods, a 15-time major champion, was cut free from the vehicle and rushed to Harbor-UCLA Medical Center where he underwent significant surgery and is recovering from his injuries.
A statement from his TGR foundation said he is "currently awake, responsive and recovering in his hospital room".
The officer added: "I have a lot of sympathy for Mr Woods because I'm sure he's going through something traumatic and I'm sure he's going through a lot of pain, so I'm hoping for a speedy recovery for him."