Trump Jr., in India, brushes off 'nonsense' accusations about family's business
Donald Trump Jr., visiting India this week, pushed back against "nonsense" accusations that he is profiting from his father's presidency, saying the family gets no credit "for doing the right thing" and pledging no new foreign business deals.
Trump Jr. told Indian television channel CNBC-TV18 on Tuesday that accusations of "profiteering from the presidency" were "nonsense" and that the critics forget about "the opportunity cost of the deals that we were not able to do."
"It's sort of a shame. Because we put on all these impositions on ourselves and essentially got no credit for actually doing that … for doing the right thing," he added.
WASHINGTON POST MAKES 'SMILES' CONTROVERSIAL TO SMEAR DONALD TRUMP JR. WITH MISLEADING HEADLINE
President Donald Trump pledged to make no new foreign business deals while he occupies the White House. Trump Jr. is in India to promote business agreements inked before his father took office.
But U.S. Sen. Robert Menendez of New Jersey, the ranking Democrat on the Senate Foreign Relations Committee, has criticized the trip, urging the U.S. State Department and embassy to treat Trump Jr. as any other American citizen and avoid "any perception of special treatment or a conflict of interest."
The senator asked Ambassador Kenneth Juster whether the son of the president was briefed during the visit or provided any support staff. He also asked whether any steps were taken "to make clear to the Indian government and citizens of the country that Mr. Trump (Jr.) in no way speaks on behalf of the United States government."
Trump Jr. may be sharing the stage with India's Prime Minister Narendra Modi at a New Delhi business summit and give a speech on Indo-Pacific relations. Some U.S. Embassy employees may be present during the event but the ambassador will neither attend nor meet Trump Jr.
TRUMP JR. STEALS SPOTLIGHT FROM CANADA'S TRUDEAU AS INDIA VISITS COINCIDE
The State Department is aware of the trip, but noted that Trump Jr. is visiting as a private citizen. "We certainly are aware that Mr Trump is in the region, that he's there as a private citizen, not as an official of the U.S. government in any capacity," State Department spokeswoman Heather Nauert said Wednesday during her daily news conference.
Nauert added that the U.S. Embassy in India is in contact with Secret Service personnel who provide protection to Trump Jr.
"Any time we have an official or someone who would go over there who does have Secret Service protection, there is some amount of coordination and conversation. But overall, the U.S. Embassy does not have any kind of role in that visit," she said.
"He is there as a private citizen and I don't have any comment beyond that regarding his trip."
The Associated Press contributed to this report.
Unbelievable! Labour Party tells Boris Johnson to follow BARNIER's advice on Brexit
LABOUR urged Prime Minister Boris Johnson to "heed Mr Barnier's advice" in the House of Lords this afternoon.

Source link
Beach club tied to Sen. Whitehouse denies claims it's 'all-white'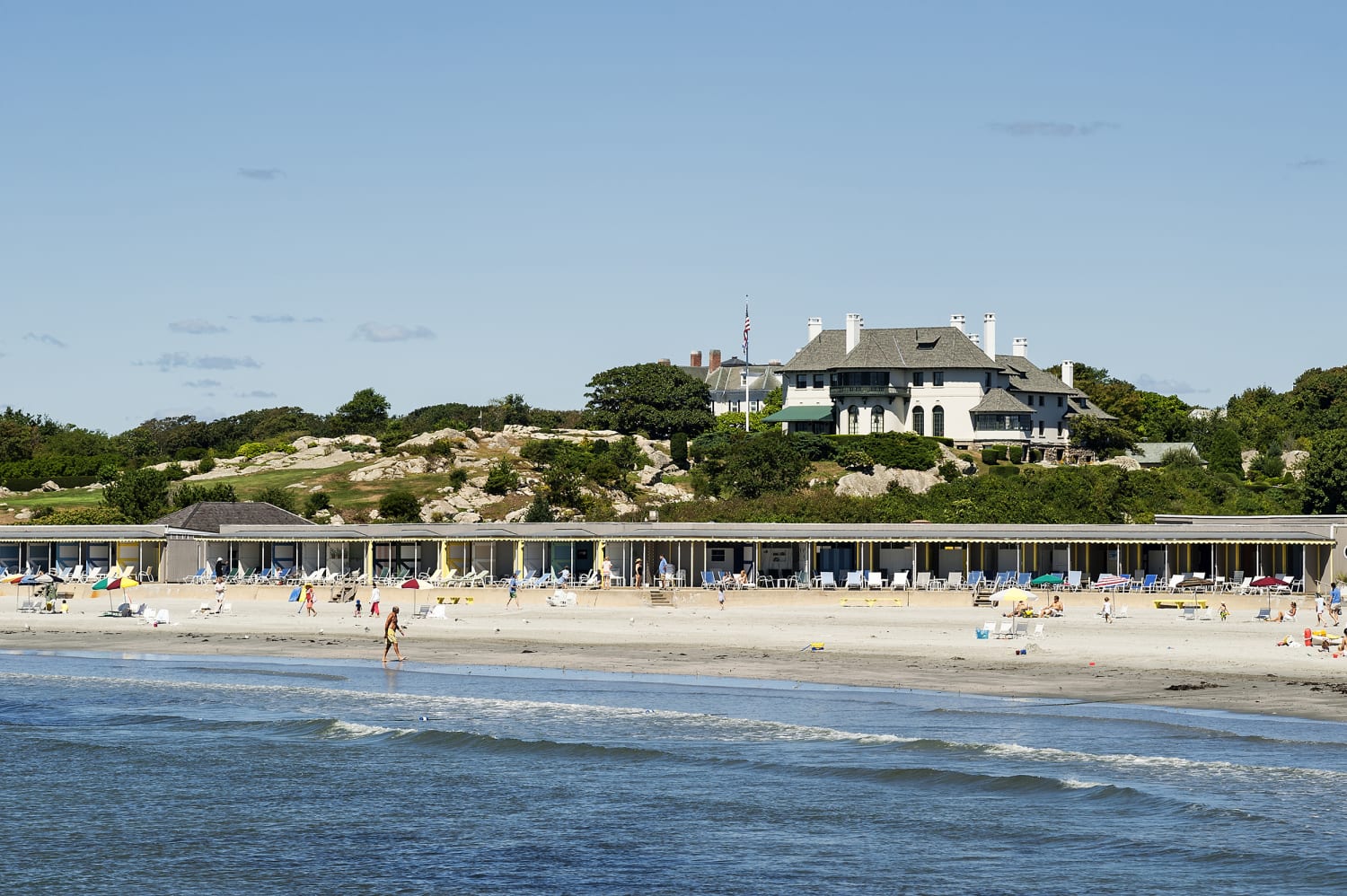 NEWPORT, R.I. — An exclusive Rhode Island beach club tied to Democratic U.S. Sen. Sheldon Whitehouse has broken its silence to defend itself from claims that it's for white people only after the controversy garnered national attention.
Bailey's Beach Club in Newport said in a statement Wednesday that the recent characterizations are "inaccurate and false," The Providence Journal reports.
The organization, known formally as the Spouting Rock Beach Association, said its members and their families include "people of many racial, religious, and ethnic backgrounds" from across the globe, though it declined to elaborate.
Jack Nolan, the club's general manager, told the newspaper the club's membership information is private.
WPRI-TV also reports the club's president, Alexander Auersperg, also sent a message to members Wednesday in which he stressed the club does not "discriminate against any race, religion, or ethnic background when it comes to our membership process or to the hiring of our staff."
Whitehouse, who was first elected in 2006, has faced criticism for years for being a member of the exclusive club as the scion of a wealthy family.
The latest flare up came after a local website, GoLocalProv, asked him recently whether the club was "all-white." Whitehouse said the club was still working on diversifying membership and that he was "sorry it hasn't happened yet."
He's since stressed the club does include non-white members and that the website's original assertion that it's "all-white" was incorrect.
Whitehouse has also said he's not officially a member, though his wife, Sandra, is a prominent member of the institution, which dates to the 1800s and whose members over the years have included royalty and Gilded Age families like the Vanderbilts and Astors.
On Wednesday, the senator also disclosed he belongs to a sailing club in Newport which doesn't have a diverse membership. He apologized for not pushing that organization, which he didn't name, to do more to address it.
"I commit to working with the club and the community to build a more inclusive membership and to better connect with the local community," Whitehouse said, according to the Journal.
Martin Lewis shuts down Remainer James O'Brien 'making mountain out of molehill' on Brexit
MARTIN LEWIS has shut down Remainer James O'Brien after one of Britain's biggest mobile networks announced roaming charges for Britons travelling to the EU.

Source link