Los Angeles sheriff's deputy accused of forcing inmates to engage in sex acts
A veteran Los Angeles sheriff's deputy was charged Wednesday with sexually assaulting six female inmates at the Century Regional Detention Facility last year, prosecutors said.
In one incident, Giancarlo Scotti, 31, allegedly ordered two female inmates to perform oral sex on him, before having sex with them in the showers, the Los Angeles Times reported.
The assaults occurred between March and September of last year, prosecutors said. Scotti, a 10-year veteran, was first arrested in September shortly after an inmate reported him, then posted bail.
He was arrested again Wednesday, with prosecutors seeking him held on $400,000 bail. Scotti is accused of six felony counts and two misdemeanor counts of sexual activity with a detainee in a detention facility, the Times reported.
The deputy's attorney told the Times that Scotti "never sexually assaulted anybody."
Scotti faces approximately seven years in prison if convicted.
"How could one male guard exploit so many women and not be caught in the act?"

– Justin Sterling, attorney representing alleged victim
At least two inmates filed a lawsuit related to his conduct in November, the Times reported.
"Inmates in jail are under constant surveillance — cameras are everywhere — how could one male guard exploit so many women and not be caught in the act?" Justin Sterling, an attorney representing one of Scotti's alleged victims, said in a statement.
"Our clients desperately want justice," Sterling added. "Holding Deputy Scotti criminally responsible for his actions is one major step in that direction."
In a news conference last year announcing Scotti's arrest, Sheriff Jim McDonnell said there were no indications that other officers were involved.
'They can't hide these secrets anymore': Anticipation is high for impending release of Pentagon's 'UFO report' | US News
On the second floor of the Aquarius Casino Resort, two of Nevada's quirkier attractions are on offer.
Turn left and you can pledge until death do you part in the wedding chapel, turn right and you are deep in wonders of the annual UFO Mega Conference.
For 30 years, researchers and enthusiasts have gathered to digest and dissect the latest mysterious goings-on in the skies above.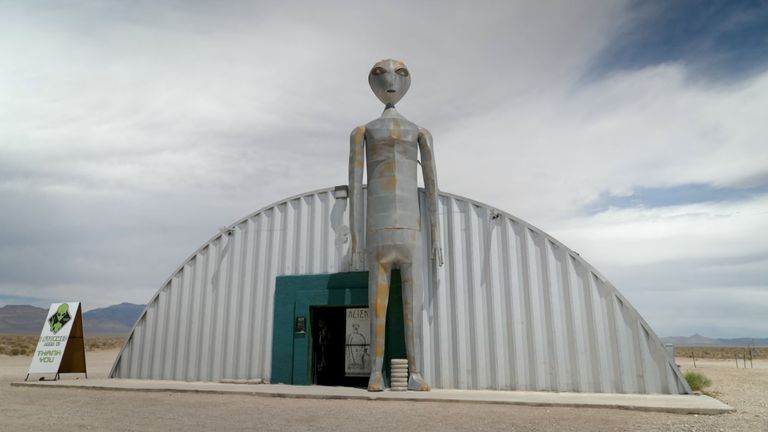 For most of that time, they did so in the knowledge that they were regarded as conspiracy theorists or, as one attendee put it, "people in tin-foil hats".
But this year's conference took place in Laughlin in Nevada with the US gripped by its government's public acknowledgement that there is something out there and that they have no idea what it is.
Well, not that they're telling us anyway.
Among those who have been saying this all along – and often attracted widespread mockery for it – this is a moment of deep satisfaction.
Not that they think we are getting the whole truth.
Curiously, people who believe fervently in alien lifeforms do not believe at all in Washington DC.
Subscribe to the Daily podcast on Apple Podcasts, Google Podcasts, Spotify, Spreaker
"I think the push for disclosure has been happening for decades and I think it's gaining momentum," said Katie Griboski.
The UFO researcher has given a talk called "High Strangeness on a Colorado Ranch".
She added: "I don't think the government can hide these secrets anymore and so they're trying to cover their butts a little bit."
Still, all this mainstream acceptance is a dizzying experience.
"About two years ago, if I told someone I was a UFO researcher, they'd give me that funny little look. And now it's on the news almost daily, they're like 'Oh, really?' and they're inquisitive," Ms Griboski said.
"If nothing else, that's a good thing."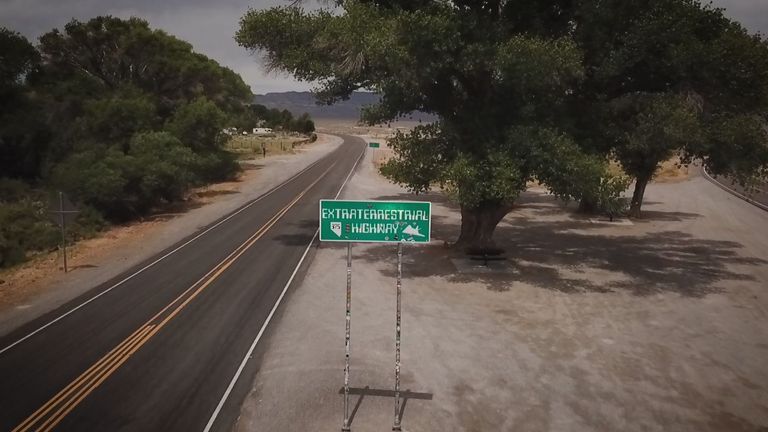 Next to the main conference hall at the casino, attendees stand gossip about this new credibility. Stallholders sell books and DVDs about what the government calls "unidentified aerial phenomena" and others offer a variety of ways of being healed. One involves footballs.
There is a joy on the face of Ronny Dawson. He had already described to a rapt audience a "journey from horror to alien contact" in his Texas bedroom. During alien "home invasion" in 2010, he had been paralysed in his bed.
"They pulled my consciousness out of my sleeping body, apologised for disturbing my rest, and said they needed to have a conversation," he said.
Mr Dawson said his visitors wanted to know how to open a channel of communication with humans. "I said: 'Fly a big ship around the earth until everybody on earth has seen it.'"
He says the US government is reacting to the inevitable. "I think the reason they're doing it is because the ETs are tired of waiting and they've given us a deadline: 'Either you tell them, or we will.'"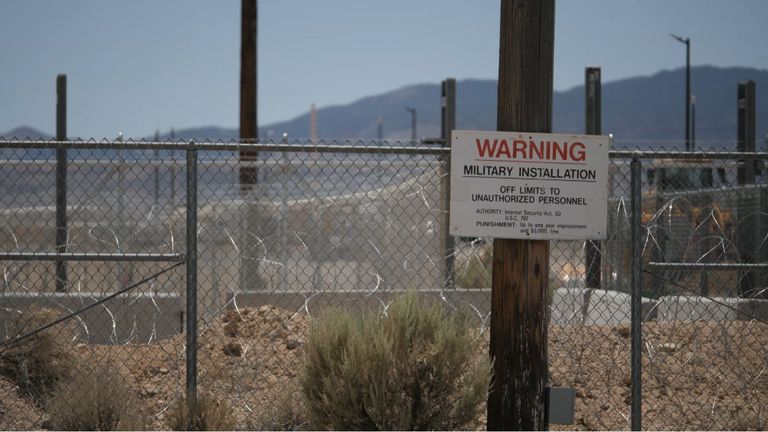 Throughout the week-long conference, attendees were treated to movie premieres, previously-unseen footage and speeches from writers, experts and self-proclaimed "contactees… delving deep into what has been until now a sprawling sub-culture".
There was even an evening of live entertainment with a "master of paramentalism" who promised he could guess the colour of your underwear.
Few of those we spoke to had great faith in the likelihood of full transparency from the Pentagon.
The reason? "I think there would be mass panic," said Tracey Myles. "I think people can't handle the truth. I think they're very closed-minded."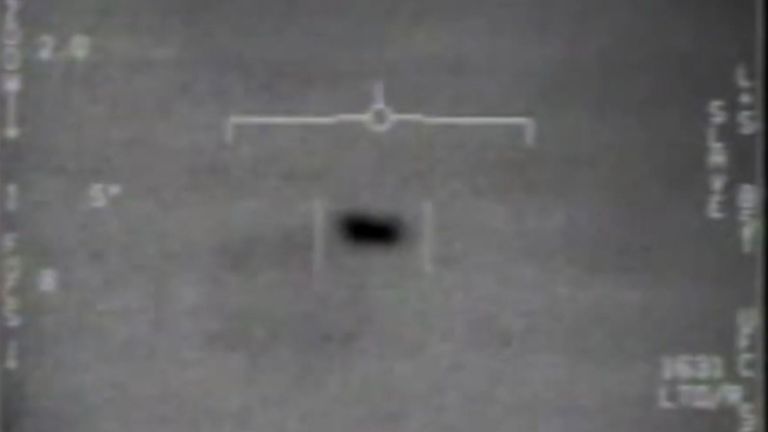 Pollyanna Infante, who describes herself as a "hybrid" who has regular telepathic communication with alien lifeforms, believes we have nothing to fear from them. In fact, she says, their message is a call to action.
"Essentially they want us to stop destroying our earth and they're not going to let us destroy it."
And, armed with the experience of his own encounter a decade ago, Ronny Dawson is realistic about what comes next.
"I think it's a time bomb. It won't matter down the road a few years. Some people are not going to believe it until it's walking down the street and they're still going to scratch their heads.
"But that's the way we're going and the government has no choice."
'Something's out there': UFO researchers welcome release of Pentagon report into 'unidentified aerial phenomena' | US News
The release of a report by the Pentagon, detailing what the US government knows about what it calls "unidentified aerial phenomena", is being seen as a moment of validation by members of the UFO community.
Researchers and investigators, for so long mocked as conspiracy theorists and worse, say the revelation that a "UAP Task Force" has been collecting evidence for the Department of Defence for more a decade confirms their suspicions.
"The phenomenon has just been validated by the papers coming out that, yes, there's something out there. No, we don't know what it is, but it's worth looking into. And that's what we've been doing for decades," said Chris Jones of the Mutual UFO Network.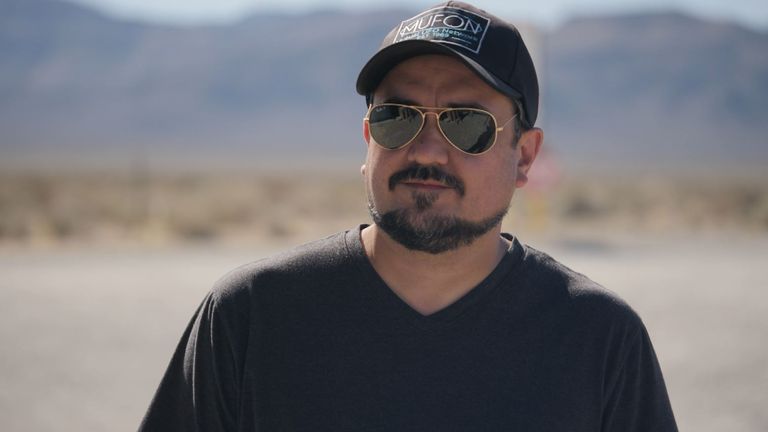 The government task force has been investigating dozens of reported sightings and encounters between US military personnel and unidentified flying objects.
Among the most striking evidence are cockpit videos recorded by US Navy pilots of objects appearing to defy the rules of physics.
Sean Cahill was serving about missile cruiser the USS Princeton in 2004 when he was one of many to witness what has become known as the "tic-tac".
The white oblong-shape, the size of a small aircraft, showed no outward signs of conventional propulsion and darted around alarmingly at high speed.
At the time, Mr Cahill said, he assumed the military's nonchalant reaction to the sightings was evidence the object was part of a secret US programme.
Now, he believes, there are serious national security concerns.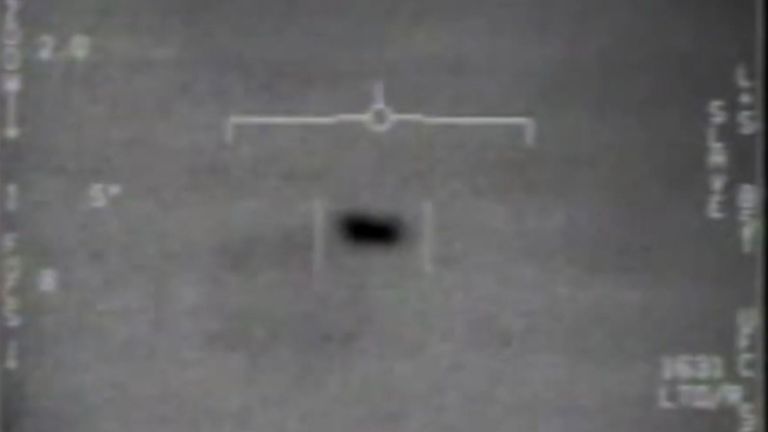 "I feel that I was I was pulling something out of the future," he said.
"This was not just another flock of birds or a balloon or a or swamp gases, we knew that this was a craft that was outstripping our arsenal, and that was in 2004.
"I did feel it was historical then. Now I'm positive of that fact.
"But I think that there's even more out there that we need to we need to see and understand.
"I hazard to say that if we don't pry this out into the daylight right now I fear that it'll go right back into the black and it'll be another 70 years before we actually find out what this is."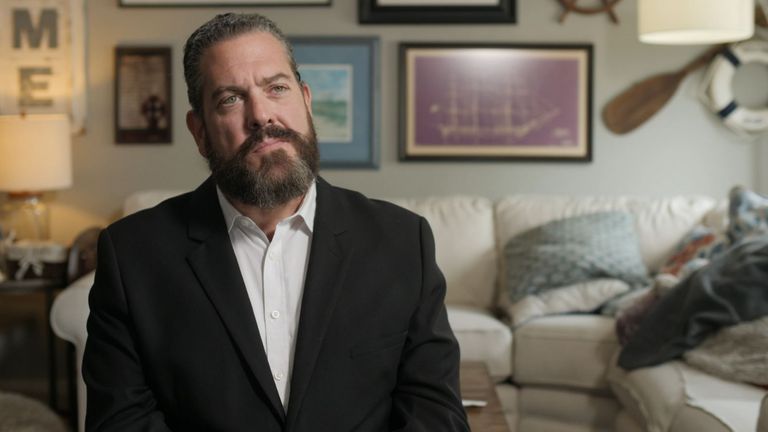 But some of those who have been in space are doubtful the sightings are of alien spacecraft.
Leroy Chiao, a former commander aboard the International Space Station, said: "Although I think there is life elsewhere in the universe, the distances are so vast that I don't think we'll ever find each other."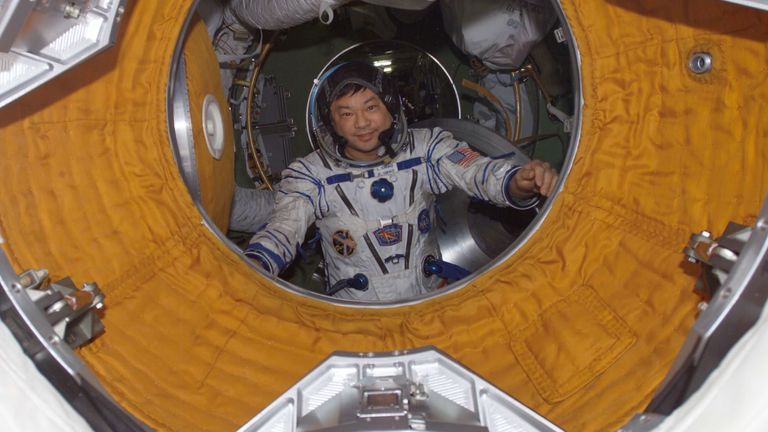 The Pentagon report is the culmination of a push by politicians, including former US Senate majority leader Harry Reid, for greater openness.
He told Sky News: "This goes back 70 years and we know initially the government did everything it could to cover it up. I think the new technology we have has made it more difficult for the government to deny what is going on.
"The government has got to be part of it and no longer be part of a cover-up, they've got to be transparent in everything they do."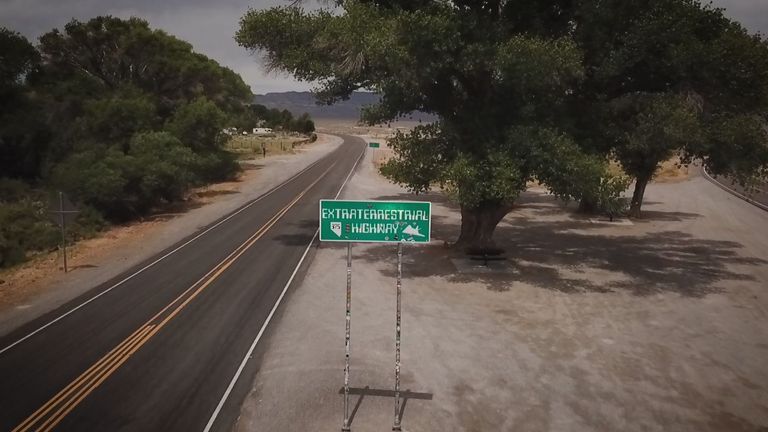 The budget Mr Reid helped secure created the Advanced Aerospace Threat Identification Programme. Now defunct, its former director has heralded the publication of the report.
Luiz Elizondo told Sky News: "We're at a critical mass where at least the conversation has moved forward and I don't think we can go back.
"We now recognise that these things are real, whatever these things are, and I don't know how you can rewind the narrative of that."
Laurel Hubbard: New Zealand weightlifter becomes first transgender athlete picked for Olympic Games | World News
New Zealand's Laurel Hubbard will become the first transgender athlete to compete at the Olympic Games after being selected for her country's weightlifting team.
The 43-year-old is among the five weightlifters confirmed on Monday in the Kiwis' team for Tokyo 2021.
She lifted 185kg in two lifts on the way to qualifying in the women's super-heavyweight division and will be the oldest weightlifter at the event.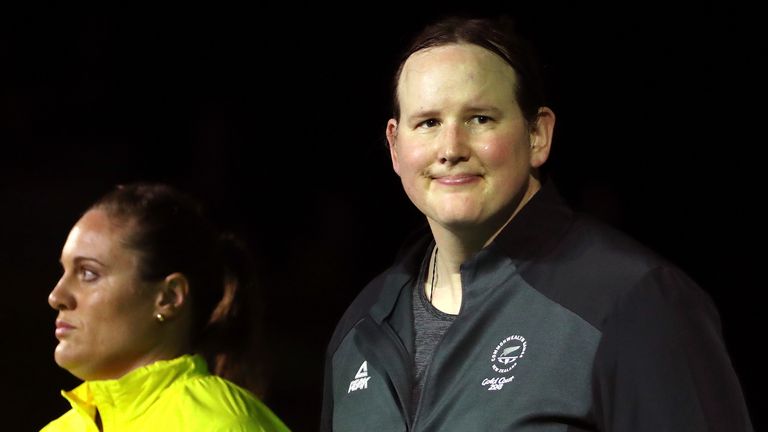 Hubbard – who competed in men's events before transitioning in 2012 – will be ranked fourth in the competition in the 87kg-and-over category, which will start on 2 August.
The weightlifter won silver at the 2017 World Championships and gold in the 2019 Pacific Games in Samoa, having sustained a broken arm at the 2018 Commonwealth Games in Australia – setting her career back.
Reacting to news of her selection for Tokyo, she said: "I am grateful and humbled by the kindness and support that has been given to me by so many New Zealanders.
"When I broke my arm at the Commonwealth Games three years ago, I was advised that my sporting career had likely reached its end.
"The last 18 months has shown us all that there is strength in kinship, in community, and in working together towards a common purpose."
Hubbard set national records on the junior circuit, but did not compete at international level before transitioning.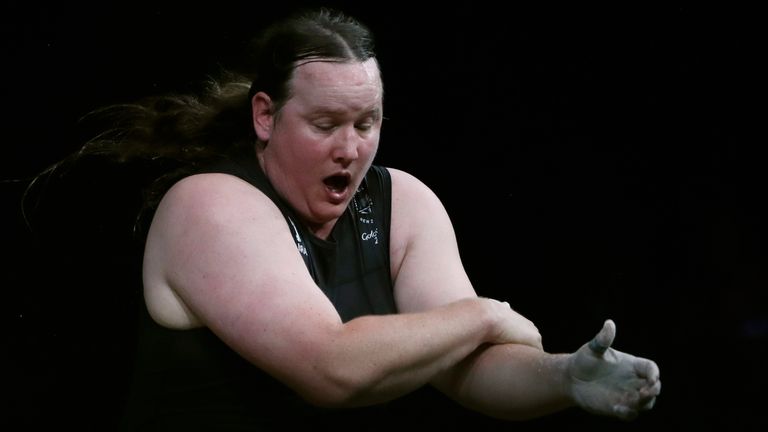 Hubbard's selection has generated some debate and controversy, but she has met all of the requirements set by the International Olympic Committee's (IOC) regulations for trans athletes and fair competition.
Under the policy, trans athletes are eligible to compete in the female category by declaring their gender identity as female and demonstrating a total testosterone level below a specific measurement for at least 12 months prior to their first competition.
The IOC policy also states: "The overriding sporting objective is and remains the guarantee of fair competition."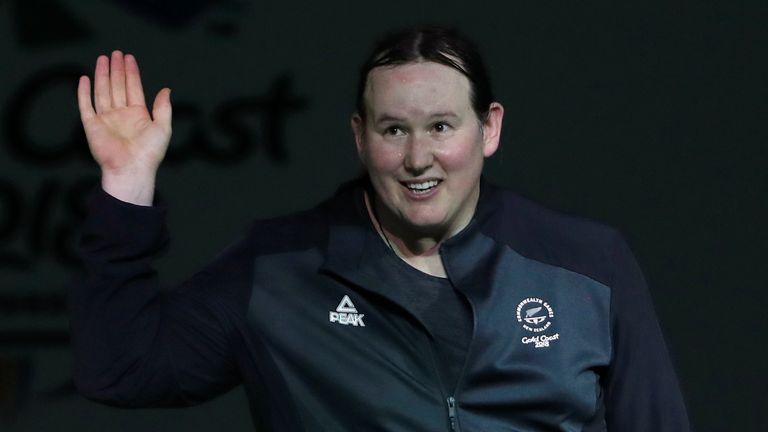 Despite passing the standard set by the IOC, Hubbard has faced backlash, with some in the weightlifting community arguing that the policy does not guarantee fair competition.
Belgium's Anna Vanbellinghen, who will likely compete against Hubbard, has previously said the New Zealander's presence would be "like a bad joke" for other women competitors.
She told insidethegames last month: "First off, I would like to stress that I fully support the transgender community, and that what I'm about to say doesn't come from a place of rejection of this athlete's identity.
"However, anyone that has trained weightlifting at a high level knows this to be true in their bones: this particular situation is unfair to the sport and to the athletes."
Some scientists have also said the guidelines do little to mitigate the biological advantages of those who have gone through puberty as males, including bone and muscle density.
Anti-Olympics protest in Tokyo

Subscribe to the Daily podcast on Apple Podcasts, Google Podcasts, Spotify, Spreaker
But advocates for transgender inclusion argue the process of transition decreases that advantage considerably – and that physical differences between athletes mean there is never a truly level playing field.
New Zealand Olympic Committee chief executive Kereyn Smith said: "We acknowledge that gender identity in sport is a highly sensitive and complex issue requiring a balance between human rights and fairness on the field of play.
"As the New Zealand Team, we have a strong culture of manaaki (hospitality) and inclusion and respect for all.
"We are committed to supporting all eligible New Zealand athletes and ensuring their mental and physical wellbeing, along with their high-performance needs, while preparing for and competing at the Olympic Games are met."
Megan Signal, Kanah Andrews-Nahu, Cameron McTaggart and David Liti are the other athletes selected for New Zealand's team in Tokyo, where protesters have continued to voice their opposition to the Games due to the ongoing coronavirus situation in Japan.