Haiti suspends Oxfam pending investigation into sexual abuse
PORT-AU-PRINCE, Haiti –  A Haitian government minster says Oxfam will be suspended in the country for two months pending an investigation into sexual misconduct by employees of the aid group.
Minister of Planning and External Cooperation Aviol Fleurant says Haiti is investigating whether anyone from Oxfam sexually abused minors while working in the country.
Fleurant announced the suspension Thursday.
Seven Oxfam workers were fired or resigned in 2011 after a whistleblower accused staff members of misconduct while working in Haiti after the 2010 earthquake that devastated the country.
Oxfam officials have apologized for downplaying the significance of the misconduct.
Kris Wu: K-pop star detained on suspicion of rape in China | Ents & Arts News
Chinese-Canadian pop star Kris Wu has been detained on suspicion of rape, police in Beijing have said, after being accused of luring young women into sexual relationships.
In July, the former member of K-pop band Exo was publicly accused by a teenager of having sex with her while she was drunk – an allegation he denied.
The teenager said seven other women contacted her to say the 30-year-old seduced them with promises of jobs and other opportunities. She said some were under 18 but did not say if they were younger than China's age of consent of 14.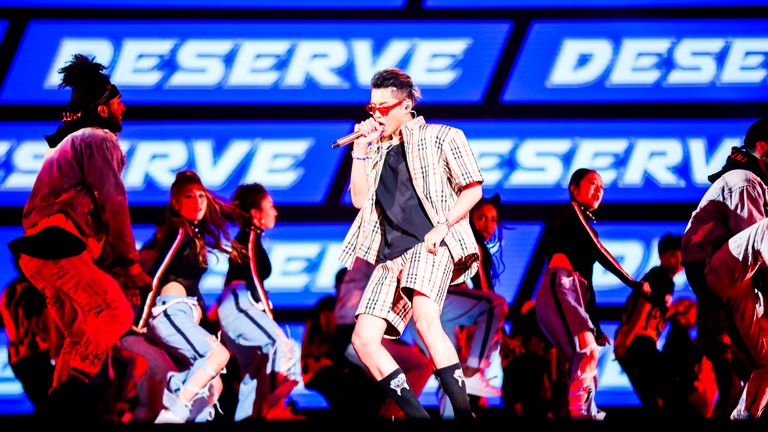 In a statement released on Saturday, Beijing police said Wu had been "criminally detained" on suspicion of rape "in response to relevant information reported on the internet" including that he "repeatedly lured young women to have sexual relations".
No further details were given.
The pop star has previously denied the accusations.
"There was no 'groupie sex'! There was no 'underage'!" he wrote on his social media account in July. "If there were this kind of thing, please everyone relax, I would put myself in jail!"
Wu rose to fame as a member of K-pop band Exo, who formed in 2011 and went on to become one of Korea's most famous pop bands, alongside the likes of BTS and Blackpink.
The star left in 2014 to pursue a career as a solo artist and as an actor, and made his Hollywood debut alongside Vin Diesel in XXX: Return of Xander Cage in 2017. He has also modelled for Burberry.
News of his arrest was trending as the most searched topic on Chinese social media site Weibo on Saturday night. Some users started commenting on Wu's social media account, telling him to "Get out of China!"
Wu is a Canadian citizen, according to the police statement.
The allegations against him were first published by the teenage accuser on social media. She later reiterated her claims in an interview with the internet portal NetEase.
The following day, at least 10 brands – including Porsche and Louis Vuitton – dropped endorsement and other deals with Wu.
Wu has previously said that he met the young woman on 5 December 2020 but that "I didn't force her to drink", and "there was not this sort of 'details' she describes".
Meanwhile, police said last week that they had arrested a man who attempted to defraud both Wu and his accuser.
The man, surnamed Liu, pretended to be a victim who had had a similar experience with Wu in order to elicit personal information from the teenager. Both she and Wu said they had asked authorities to investigate.
The force's statement on Saturday did give any information about that case.
Afghanistan: Taliban attacks intensify following the withdrawal of western forces from the region | World News
Taliban rockets struck an airport in Afghanistan overnight as clashes continue to intensify in the region following the withdrawal of western forces.
A spokesperson for the insurgent group alleged that at least three of its missiles hit Kandahar airport in southern Afghanistan on Sunday in an attempt to thwart airstrikes conducted by Afghan government forces.
Afghan government officials said the attacks forced authorities to suspend all flights due to damage to the runway but that there were no casualties.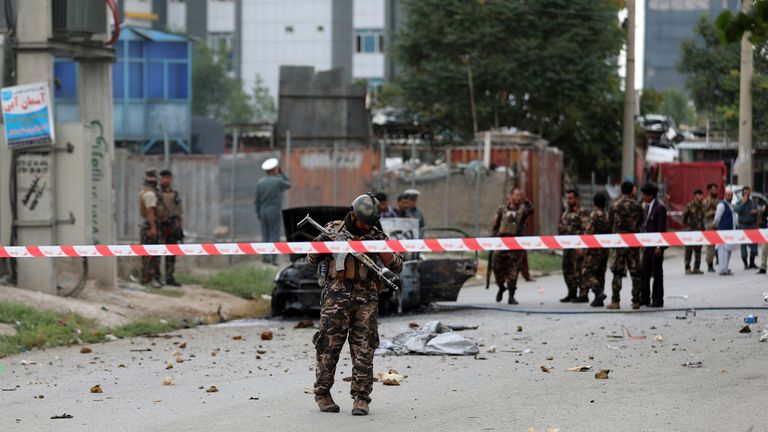 It is believed Kandahar airport was attacked as the Taliban sees it is a major strategic point which, if occupied, would present the group with a better chance of successfully taking over other provinces.
It comes as clashes between Afghan forces and the Taliban have intensified in recent days, particularly in the cities of Kandahar and Helmand province.
Since the withdrawal of American and NATO troops from Afghanistan, and the announcement that almost all foreign troops would depart the country by September, the Taliban has been advancing rapidly.
The Islamist group says it has now captured over half of all Afghanistan's territory in recent weeks.
The militia is yet to capture a provincial capital but has taken control of significant border crossings with Iran and Pakistan.
And Sunday saw attacks in Herat, Kandahar and Lashkar Gah, with charities fearing a humanitarian crisis could break out if the cities are captured.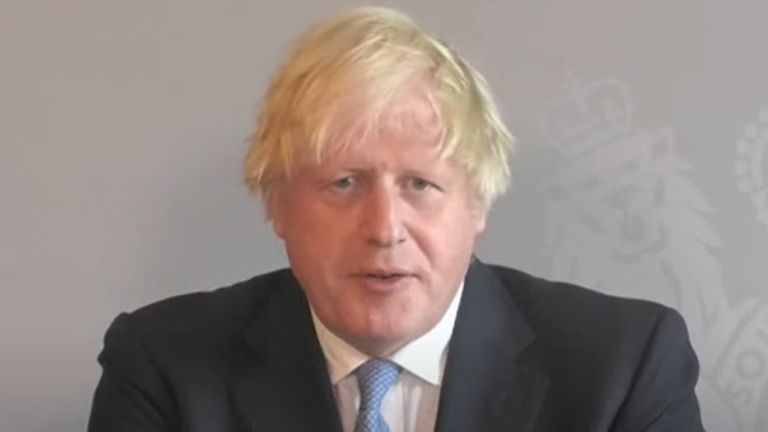 In Kandahar, tens of thousands of individuals have already been displaced.
There are concerns that increased offensives could see a lack of food, water and services and that camps which those who have been displaced are staying in could become overcrowded.
Heavy fighting inside the city of Lashkar Gah continued on Sunday after the Taliban reportedly almost took over the governor's office the day before.
Insurgent forces were allegedly only a few hundred metres from the building but had been forced to retreat by the evening.
Since the withdrawal of western forces, the Taliban's key focus has been on Afghanistan's major cities.
Troops are being deployed by the Afghan government to try and push the insurgents back but concerns are growing over the group's strength – with reports emerging that some have managed to secure positions in local residents' homes as a base.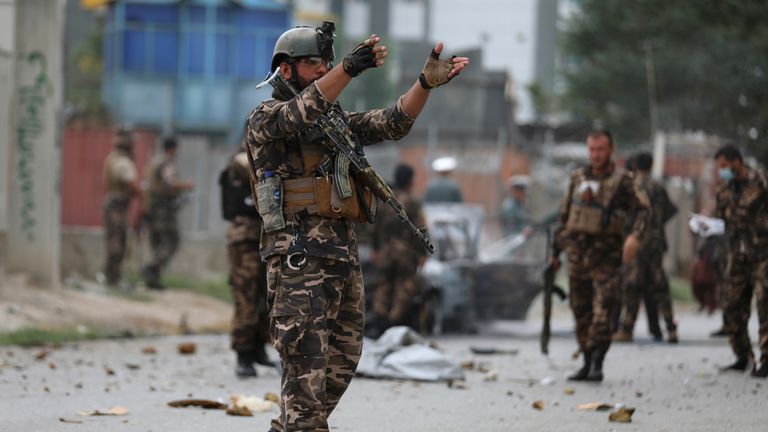 But in the economic heartland of Herat, it is believed the deployment of Afghan troops has helped to stabilise the situation.
Tensions have been mounting since February 2020 when then US president Donald Trump agreed to discuss a deal with the Taliban on withdrawing international forces.
Since taking office, President Joe Biden has announced this withdrawal would conclude by September 2021.
Speaking to a Commons select committee last month, Boris Johnson admitted he is "apprehensive" about the future of Afghanistan as the final troops begin to withdraw.
Was the war in Afghanistan worth it?

"If you ask me whether I feel happy about the current situation in Afghanistan, of course I don't. I'm apprehensive," the PM told parliament's Liaison Committee.
"We have to be absolutely realistic about the situation that we're in, and what we have to hope is that the blood and treasure spent by this country over decades in protecting the people of Afghanistan has not been in vain."
Thousands have been killed in the conflict, including more than 50,000 Afghan civilians and over 2,000 US and 400 British troops.
The PM has said he is confident a political settlement can be reached.
"We must hope that the parties in Kabul can come together to reach an agreement, and somehow or other we must hope that an accommodation must be found eventually with the Taliban."
Turkey wildfires: Tourists evacuated by boat from holiday resort of Bodrum | World News
Tourists staying at the Turkish holiday resort of Bodrum were evacuated and told to wait for rescue boats on Saturday evening as fresh wildfires erupted nearby, according to local media.
Panicked holidaymakers reportedly rushed to the seashore following the evacuation of several hotels in the coastal city.
Fires across Turkey have been raging since Wednesday, burning down forests and some settlements, and encroaching on villages and tourist destinations. Satellite images show smoke billowing across huge areas of land.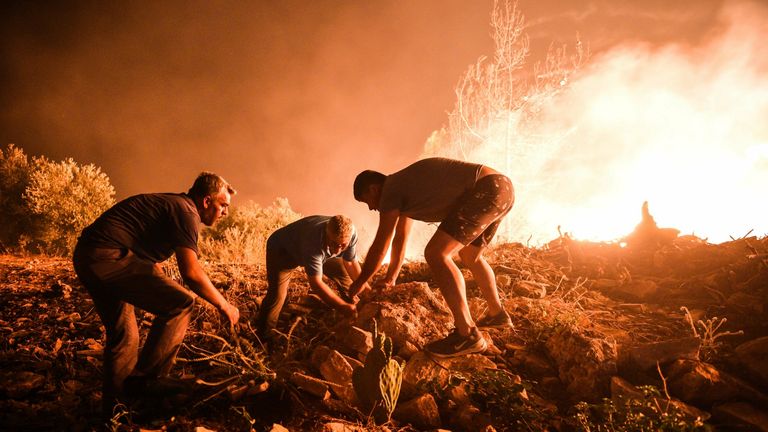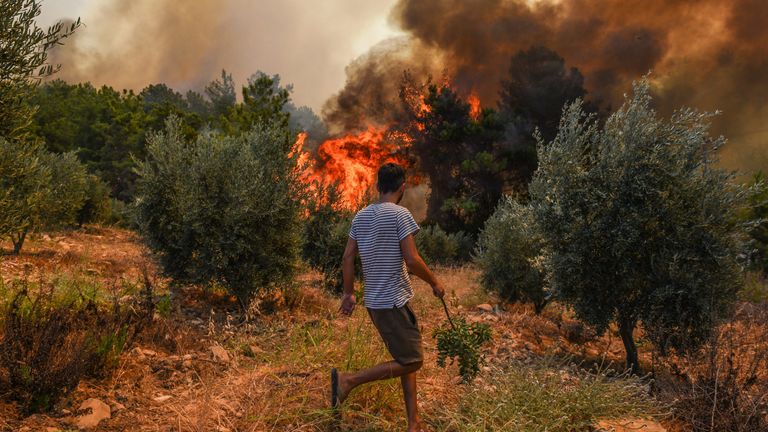 Two forest workers died on Saturday, the country's health minister said, taking the total death toll from the blazes to six, while hundreds more have been injured or suffered health problems.
In the Aegean resort of Bodrum, coast guard units led the rescue operation and authorities asked private boats and yachts to assist the efforts.
Mayor of Bodrum Ahmet Aras has been posting videos and updates, and said clear-up efforts continue in the area.
Canımız yanıyor…
Şehir merkezimizde başlayan yangının ardından, maalesef Mumcular Bayır bölgesinde ikinci bir yangınla daha karşı karşıya kaldık.
Gün boyunca ekipler ve vatandaşlarımızla birlikte sürdürdüğümüz söndürme çalışmaları, Bayır bölgemizde devam ediyor.#bodrumyangın pic.twitter.com/rqaqTK20CU

— Ahmet Aras (@ahmetarasbodrum) July 31, 2021
While new fires have sprung up, the minister of agriculture and forestry, Bekir Pakdemirli, said on Saturday that 91 of the 101 fires across the country have been brought under control.
However, neighbourhoods affected by the fires in five provinces have been declared disaster zones by the country's emergency and disaster authority.
President Recep Tayyip Erdogan visited the town of Manavgat on Saturday, inspecting the damage from a helicopter.
He announced that the Turkish government would cover rent for people affected by the fire, and rebuild their homes. Taxes, social security and credit payments will also be postponed for those affected and small businesses will be offered credit with zero interest, he said.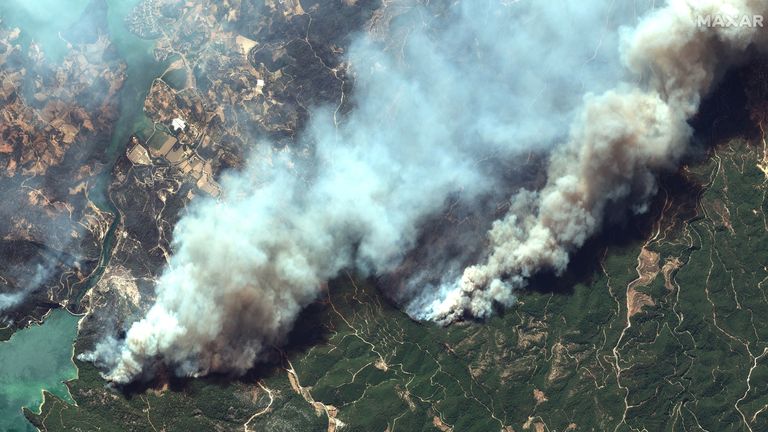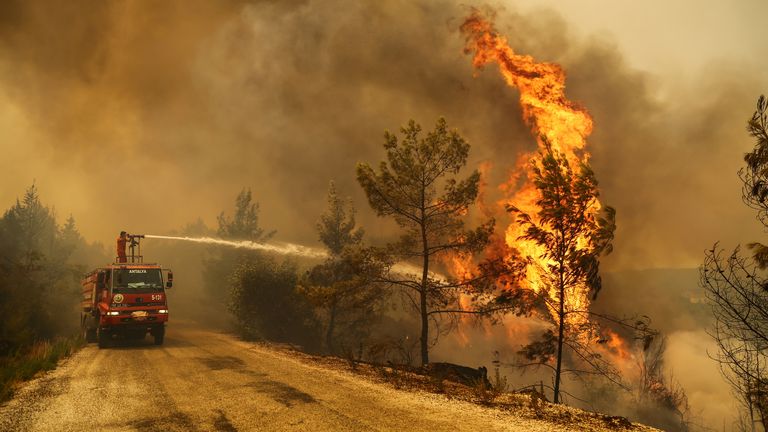 "We cannot do anything beyond wishing the mercy of God for the lives we have lost but we can replace everything that was burned," Mr Erdogan said.
Wildfires are common in Turkey's Mediterranean and Aegean regions during the hot and dry summer months.
Mr Erdogan has said authorities are investigating the possibility of "sabotage" causing the country's fires.
Further wildfires have spread across other countries in the Mediterranean, including Italy and Greece, caused by the worst heatwave in decades in southern Europe, fed by hot air from Africa.
Temperatures in Greece and nearby countries are expected to climb to 42C (more than 107F) on Monday.