For decades Graham offered counsel and comfort to presidents
WASHINGTON –  He was rebuffed, then embraced, by Harry Truman. Confided in — and deeply hurt by — Richard Nixon. A source of reassurance for George H.W. Bush on the eve of war. The spark that finally turned George W. Bush toward sobriety.
The Rev. Billy Graham, who died Wednesday at age 99, was a fixture of the presidency to every man who has held the office back to the early years of the Cold War. He met all 12 of them, plus Donald Trump before he ran for office, and counseled most as they grappled with governing, politics and peace of mind.
Though most presidents have sought guidance from spiritual leaders, Graham's role at the top echelons of American politics was unique, and there's no obvious successor likely to fill his shoes as an adviser to leaders from both parties. The evangelical movement he helped turn into a political force is now most closely aligned with the Republican Party, including Trump, who has been publicly backed by numerous evangelical leaders.
"Many of the public religious figures are known in the public because of their stances politically," said Mark Noll, an evangelical scholar at the University of Notre Dame. He said the current political and media polarization "makes it harder for a figure like Graham to emerge."
For some of the presidents he advised, Graham offered more than just prayers, support and photo opportunities. Depending on the White House occupant and the era, he was a friend, negotiator and shrewd political adviser.
His first overtures to a president were rebuffed. His star rising, Graham pressed Truman, a Democrat, to attend his Washington crusade in 1952. But Truman wanted no part of Graham, whom he at first considered a publicity hound. After Truman left the White House, he received Graham at his home in Independence, Missouri, according to Graham's website.
He had better luck with Truman's successor, Republican Dwight D. Eisenhower. Graham urged Eisenhower to run for president and counseled him about the afterlife.
His close friendship with Nixon began in the late 1950s, before the Republican landed in the White House. The match was glued by their disdain for communism, Graham's belief that Nixon was a man of high moral character— and both men's ambitions. Graham considered endorsing Nixon in the 1960 election against Democrat John F. Kennedy, when Kennedy's Catholicism became a divisive issue.
"I think the true story with Graham was he was far more partisan that he's ever let on in public or that's ever come to light," said Randall Balmer, a Dartmouth College historian and author of "God in the White House."
When Kennedy defeated Nixon, Graham agreed to play golf with the president-elect at the Kennedys' Palm Beach, Florida, estate and drove around in Kennedy's white Lincoln Continental.
"He missed a putt and Kennedy said, 'Well, I thought you were a good golfer,'" said Grant Wacker of Duke Divinity School. Graham rolled with it, replying, "I am when I'm not playing with the president of the United States." But Graham and Kennedy were never close.
Graham's relationship with Nixon was complex and ultimately painful. When the Watergate scandal broke, Graham said he did not recognize the man he knew as modest and moral. "I did not absolve him — but neither did I judge him," Graham wrote in his memoirs.
When tapes from Nixon's White House were released in 2002, Graham was heard telling the president that Jews "don't know how I really feel about what they're doing to this country." He apologized.
William C. Martin of Rice University, one of Graham's biographers, said in a statement that Graham was stunned when told that some of Nixon's aides had admitted using the pastor.
"'I felt like a sheep led to the slaughter,'" Graham responded to Martin, author of "A Prophet with Honor: The Billy Graham Story."
Graham took a lower political profile after Watergate, but he did not abandon politics. He urged President Gerald Ford to pardon Nixon and supported Jimmy Carter on the SALT disarmament treaty with the Soviet Union.
"A big myth is that he became apolitical after Watergate," said Michael Long, an associate professor of religious studies and peace and conflict studies at Elizabethtown College in Pennsylvania. "In some ways, he became even more political."
Graham also was criticized by some conservative evangelicals for praying at the inauguration of Bill Clinton, a supporter of abortion rights — and then criticized again for publicly forgiving Clinton during the Monica Lewinsky scandal and praising Hillary Rodham Clinton for forgiving her husband.
Graham had a close relationship with the Bush family. Patriarch George H.W. Bush said that the pastor's presence on the eve of the Persian Gulf War helped him avoid doubt, "even for a second … (about) the moral clarity of our mission that January night."
Years later, his son, George W. Bush, recalled in an interview with Focus on the Family that he'd been drunk the first time he met Graham at the family compound in Kennebunkport, Maine. The two went for a walk that launched Bush's rejection of alcohol and embrace of Christianity.
"We started talking about religion," the former president said in the interview. "And Billy sent me a Bible and I started reading the Bible."
Graham kept a lower profile later in life, but still kept in touch with presidents. He accepted tributes from a trio of them — Carter, Clinton and the elder Bush — at the dedication of the Billy Graham Library in Charlotte, North Carolina. In 2010, President Barack Obama visited Graham at his home in Montreat, North Carolina.
Trump and his wife, Melania, attended Graham's 95th birthday party in 2013. By the time Trump was inaugurated in January 2017, it was Graham's son, Franklin, who spoke, declaring the rainy day "a sign of God's blessing."
___
Follow Kellman at http://www.twitter.com/APLaurieKellman
India: Head of 'world's largest family' Ziona Chana dies – leaving behind 39 wives and 94 children | World News

A man said to be the head of the world's largest family has died in northeastern India.
Ziona Chana had 39 wives, 94 children and 33 grandchildren – all of whom lived together in a four-storey pink house with about 100 rooms in Baktawng in Mizoram state.
The 76-year-old was the leader of a local Christian sect, named Chana, founded by his father in 1942 and with a current membership of hundreds of families.
Ziona married his first wife when he was 17 and claimed he once married 10 women in a year.
They shared a dormitory near his private bedroom and locals said he liked to have seven or eight of them by his side at all times.
The chief minister of Mizoram confirmed his death on Twitter, saying the village of Baktawng had become a "major tourist attraction" because of the family.
With a total of 167 members, the family is the world's largest, according to local media, although this depends on whether you count Mr Chana's grandchildren.
In a 2011 interview with Reuters, Ziona said: "I am ready to expand my family and willing to go to any extent to marry.
"I have so many people to care for and look after, and I consider myself a lucky man."
Vladimir Putin: 'Where is the proof' Russia is waging a cyber war against the United States? | World News
Russian leader Vladimir Putin has denied claims his country is waging a cyber war against the United States.
In an exclusive interview with NBC News, the Russian president rebuffed accusations Russian hackers, or the government itself, is using technological warfare against America – as baseless.
He said claims his country was involved in cyber attacks had become "farcical", asking: "Where is the evidence? Where is the proof?"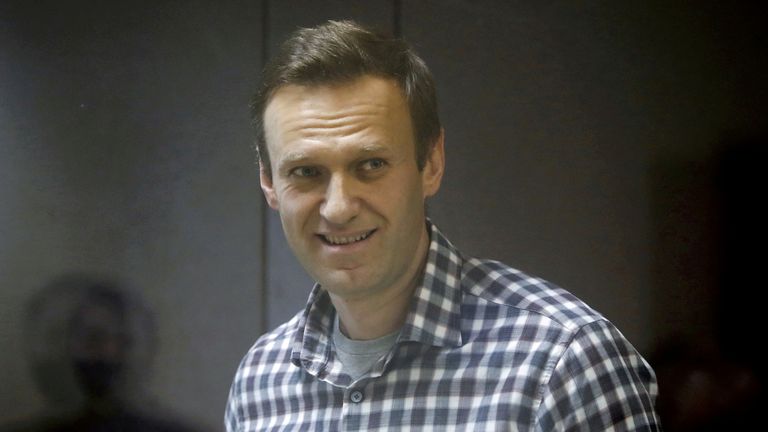 "We have been accused of all kinds of things: election interference, cyber attacks and so on and so forth. And not once, not one time did they bother to produce any kind of evidence or proof," he said.
Evidence has been put forward by US intelligence services of Russian hackers targeting the federal government and meddling in US elections.
Mr Putin also denied ordering the poisoning of Kremlin critic Alexei Navalny.
Pressed on whether he had any involvement, he said: "Look, such decisions in this country are not made by the president."
Russian intelligence services have been accused of poisoning Mr Navalny, who survived the incident but now remains in a Russian prison.
Asked whether the former opposition leader would make it out of prison alive, Mr Putin said: "He will not be treated any worse than anybody else."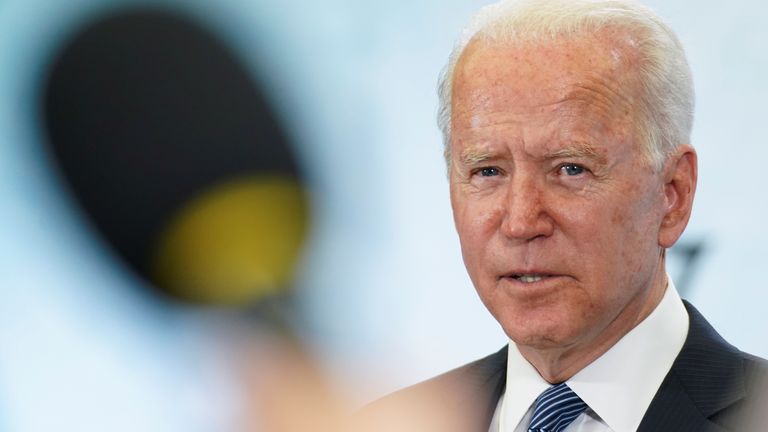 Mr Putin's comments come just two days before he and Joe Biden are due to sit down for talks in Geneva on Wednesday.
The US president will be fresh from his meeting with NATO leaders, who have signalled that Russia remains a security risk to Western allies.
In his interview with NBC, Mr Putin said Russia would be willing to engage with other countries including the US and would value "predictability and stability".
The Russian president has made no secret that he supported Mr Biden's predecessor Donald Trump, who he called "extraordinary" and "talented".
Mr Putin and Mr Biden have had somewhat more rocky relations, with the current US president agreeing when asked whether he thought the Russian president was a killer.
When this was put to Mr Putin, he replied: "Over my tenure, I've gotten used to attacks from all kinds of angles. And none of it surprises me."
Finke Desert Race crash: Spectator killed and two injured at Australian off-road event | World News

A man has died and two others have been injured after a car crashed into spectators during a race in Australia.
The car, which was taking part in the 285-mile (460km) Finke Desert Race, struck a group of people around 22 miles (35km) from the finish.
A 60-year-old man died at the scene.
A man in his 50s was seriously injured and taken to Alice Springs Hospital, while the driver, a woman in her 50s, suffered minor injuries, Northern Territory police confirmed.
Police have issued an appeal for information as they continue to investigate the circumstances.
Motorsport Australia issued a statement calling it "tragic news" and offering "sympathies to the families, friends and all those impacted".
The governing body also said it would begin its own investigation and provide counselling to all competitors, officials and people associated with the race.
The track is described on its website as having a "reputation for being one of the most difficult off-road courses in one of the most remote places in the world".
The two-day off-road, multi-terrain race for motorcycles, cars, buggies and quads through desert country between Alice Springs and the town of Aputula, also known as Finke, takes place every June.
The car section of the race has now been cancelled.