David Bowie 'struggled for years' to tell the story of Ziggy Stardust guitarist Mick Ronson, says filmmaker
A British filmmaker is hoping a new documentary on the life of late guitarist Mick Ronson will shed light on the seemingly forgotten artist who helped David Bowie achieved superstardom. Ronson died of liver cancer at age 46 in 1993.
Bowie, who would later succumb to the same illness in 2016 at age 69, provided voice-over commentary on the life of his beloved collaborator and sidekick before his passing, which can be heard in Jon Brewer's film "Beside Bowie."
DAVID BOWIE'S WIFE IMAN SHARES PHOTOS OF TRIBUTE TATTOOS ON 2-YEAR ANNIVERSARY OF SINGER'S DEATH
Brewer, a close friend of both artists, told Fox News Bowie struggled with the loss of Ronson, whose contributions to music remained uncelebrated despite his work with Morrissey, Lou Reed, Bob Dylan, Mott the Hoople and most notably, Bowie's Ziggy Stardust and The Spiders From Mars.
"David didn't know what to do," said Brewer. "He wasn't able to handle it all… He got further confused on how to acknowledge the gift Mick Ronson had given to David or added to David's gifts… Unfortunately, David passed before the film was finished."
The film, which also features interviews with Bowie's ex-wife Angie Bowie, as well as Queen's Roger Taylor, Def Leppard's Joe Elliott, Bowie's publicist Cherry Vanilla, Mott the Hoople's Ian Hunter and the late Reed, explores how Ronson, who joined the Spiders From Mars in the late 1960s, would enhance some of the most iconic songs in music history.
Ronson, a classically trained pianist who studied violin as a child, helped transform the songs Bowie wrote on acoustic guitar into theatrical anthems through arrangements and production.
With his first string arrangement, Ronson brought 1971's "Life on Mars" to life. His contributions as an arranger can also be heard in "Hunky Dory," "The Rise and Fall of Ziggy Stardust and the Spiders From Mars," as well as "Aladdin Sane."
However, as the band was selling out arena shows and rapidly achieving fame, Ronson's bank account barely grew. Brewer pointed out Ronson didn't get songwriting or arranging credit on any of Bowie's early albums.
"Mick was being advised not to worry about it and David was being advised not to worry about it," Brewer explained. "As far as Mick Ronson was concerned, it was a partnership. Mick would never lift a finger of complaint or accusation towards David… [And] David didn't know how to deal with it because it got worse… David greatly respected Mick Ronson and felt he was the unsung hero."
Bowie would later shock fans when he abruptly retired his performing alter ego in 1973 at a sold-out concert in London's Hammersmith Odeon Theatre. Brewer believed Bowie's frustration in knowing Ronson wasn't getting rightfully credited for their success, along with his eagerness to explore a different musical direction contributed to the end of Stardust.
"David didn't know how to handle the problem that had been created by the industry," said Brewer. "Mick Ronson co-wrote most of those songs, but as a writer, his managers and publishers told him, 'Arrangers don't get publishing credit.' And David went along with it.
"But he struggled, struggled for years… He wanted to address it, but didn't know how to do it… [And] when David went on Hammersmith and basically said it's over… he didn't mean it was the end of his career. He didn't want to go on and play as Ziggy Stardust for years and years to come. Ziggy Stardust was a fantastic character, but he wanted to stop that role and move on to other things."
Ronson attempted to pursue a solo career, but reportedly lived from paycheck to paycheck when that project failed to skyrocket. Brewer said that despite Ronson's talent, his persona was completely different from that of Bowie's.
"Mick Ronson was an incredibly simple person who was brought up to have neatly white crisp shirts when he went out and worked as a gardener, but basically in his heart, he was a musician," said Brewer. "David Bowie I think was probably born to be an entertainer.
"So you have two people who were so different. Both were brought up in completely different areas of the UK. David was always a star and a front man. Mick Ronson was the man who was the engine to the performance in the recording. He was the engine that started it up and pushed it forward."
Still, Ronson never stopped pursuing his passion for music. Ronson performed and arranged Lou Reed's 1972 album "Transformer," including the iconic hit "Walk on the Wild Side." In 1974 he joined Mott the Hoople and later toured with Dylan's Rolling Thunder Revue. He also arranged John Mellencamp's 1982 hit "Jack & Diane." In 1992, he produced Morrissey's "Your Arsenal."
But Ronson never forgot about his friend. Brewer said Ronson and Bowie collaborated from 1990 to 1991.
"Mick spoke to David all the time to basically find a way that they could work together," added Brewer. "David spoke much more than we even know to Mick… And just when they got back together, Mick passed away."
Ronson's last solo album, "Heaven and Hull," which was released in 1994 would also unite the two artists before his death.
Brewer insisted that even after Ronson was diagnosed with cancer, he kept on working.
"Mick said, 'I have cancer, and it can't be cured,'" said Brewer. "Mick would go through these bouts of radiation and therapy and he just gave up. He said, 'This will kill me quicker than anything.' [But] he carried on recording. He recorded the night before he died. Weak as he was. And then he went to bed and didn't wake up… [But] he never stopped. He just went on… But there just wasn't enough time."
Bowie, who was devastated by Ronson's death, was determined to tell Ronson's story over the years. Brewer said the documentary started a few years before Bowie's own passing.
"When I received the voiceover, I immediately realized he had given the chapters for the documentary," said Brewer. "David fought for years, struggled for years to find a way to tell this story. That's why I believe he gave us his words."
"Beside Bowie: The Mick Ronson Story" is currently available for streaming on Amazon Prime.
Saskatchewan: More than 750 unmarked graves found on site of former indigenous school in Canada | World News
Investigators have found more than 750 unmarked graves at the site of a former indigenous school in Canada.
The discovery of the 751 graves follows the news that the remains of 215 children were found at another school nearby.
Bobby Cameron, chief of the Federation of Sovereign Indigenous First Nations, said: "We are treating this as a crime".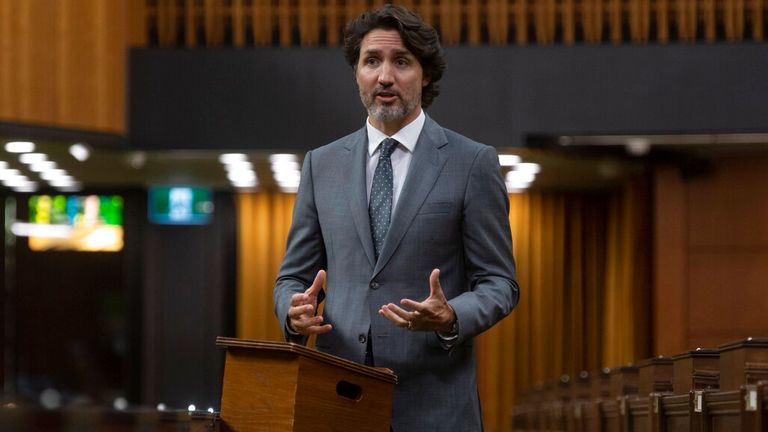 He warned how he expected more graves to be found on residential school grounds in Canada.
And Mr Cameron vowed not to stop "until we find all the bodies", describing the tragedy as a "crime against humanity, an assault on First Nations."
The 751 graves were found at the Marieval Indian Residential School, open from 1899 until 1997, where Cowessess is now located.
They were marked in the past – but the markers were removed by people operating the school, said Chief Cadmusn Delmore, of the Cowessess First Nation.
The reserve is about situated about 87 miles east of Regina, the capital of Saskatchewan, in western Canada.
The 215 children's remains – some as young as three – were found buried on the former site of Canada's largest indigenous school, near Kamloops, British Colombia, in May.
UEFA abolishes away goals rule after more than half a century | UK News
Europe's football governing body UEFA has abolished the away goals rule for all of its club competitions from next season.
All ties that are level on aggregate at the end of the second leg will now go to extra time.
Paris Saint-Germain's victory over Bayern Munich in last season's Champions League quarter-finals will go down in history as the last away goals result in the tournament before the rule change.
The rule, introduced in 1965, has led to some dramatic moments in recent years, including Tottenham's stoppage-time success over Ajax in the 2019 Champions League semi-final.
UEFA said away goals would also no longer be a separating criteria when looking at matches between two or more sides level on points in the group stage of a competition.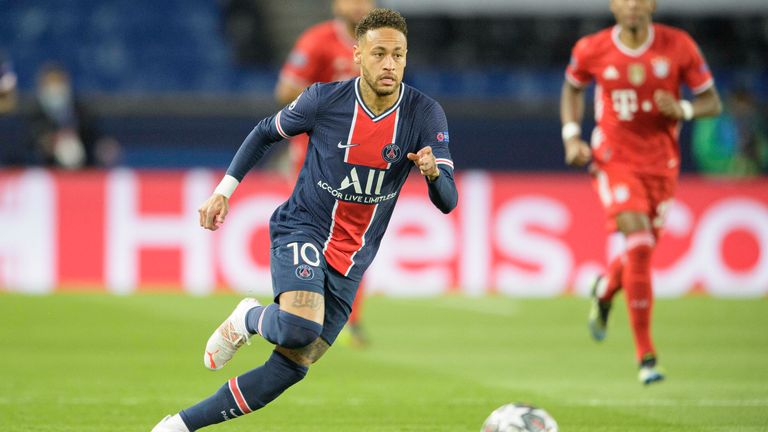 However, the number of away goals scored in all group matches could be used as an additional separating criteria if required.
UEFA president Aleksander Ceferin said as the end of the rule was announced: "The away goals rule has been an intrinsic part of UEFA competitions since it was introduced in 1965.
"However, the question of its abolition has been debated at various UEFA meetings over the last few years. Although there was no unanimity of views, many coaches, fans and other football stakeholders have questioned its fairness and have expressed a preference for the rule to be abolished."
Mr Ceferin added that the away goals rule had begun to go against its original purpose and was dissuading home teams from attacking.
⚽ The away goals rule will be removed from all UEFA club competitions from the 2021/22 season.

Ties in which the two teams score the same number of goals over the two legs will now have two 15-minute periods of extra time, and, if required, penalty kicks.#UCL #UWCL #UEL #UYL

— UEFA (@UEFA) June 24, 2021
This because the sides would fear conceding a goal at their own stadium would give their opponent a crucial advantage.
He continued: "There is also criticism of the unfairness, especially in extra-time, of obliging the home team to score twice when the away team has scored.
"It is fair to say that home advantage is nowadays no longer as significant as it once was."
UEFA has cited statistics since the mid-1970s which showed how the gap between home and away wins had reduced.
It talked about better pitch quality, standardised pitch sizes, and even video assistance referees (VAR) as factors in the decline of home advantage.
EE brings back EU roaming charges for mobile phone customers from next year | Business News
Mobile network EE is to charge customers for using their phone in Europe from next year.
The company, owned by BT, had previously said it had no plans to reintroduce the charges after Brexit.
It will affect new customers and those upgrading from 7 July.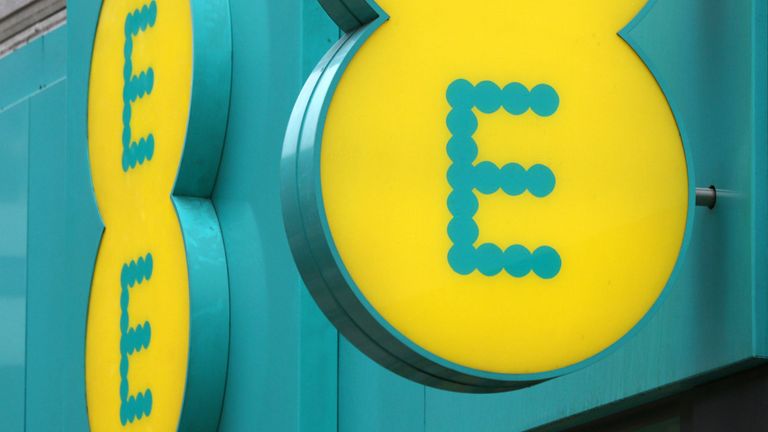 They will face a £2 daily fee from January next year to be able to use their data, call minutes and text allowances in 47 European destinations.
The change will not apply to customers travelling to the Republic of Ireland.
British travellers have not had to pay roaming charges on their mobile phone bills since June 2017, when they were abolished after changes to European regulation.
Before then they added an estimated £350m a year to users' bills.
Britain's departure from the European Union meant that from January UK customers no longer had the right to use their phone in Europe without roaming charges.
However, Britain's major mobile operators had said they had no plans to introduce them.
December 2020: What's in the Brexit trade deal?

EE said its decision was designed to "support investment into our UK-based customer service and leading UK network".
It said customers travelling abroad for longer will be able to use a 30-day Roam Abroad Pass.
Ernest Doku, a mobiles expert at Uswitch.com, said: "It's hugely disappointing for consumers to see that situation change so quickly.
"If you're an existing EE customer, these charges won't affect you yet, but make sure you check the small print if you're due an upgrade in the coming months."
Sky News contacted other networks to ask if they had any similar plans.
O2 and Three said they had not made any changes to roaming.
However, both are altering their policies on "fair usage" daily data limits while in the EU – though in each case said the limits were more than enough for the vast majority of holidaymakers' needs.
Vodafone also said it had no plans to bring back roaming charges.