Brussels' Brexit PUNISHMENT: EU says UK drivers could be BANNED in Europe
BRITISH drivers could be left unable to drive, hire cars or take out insurance on the continent after Brexit because EU chiefs will no longer recognise UK driving licences, the European Commission has hinted.

Source link
Maricopa County defies new subpoena, calls GOP-led audit 'adventure in never-never land'
The GOP chairman of the Maricopa County Board of Supervisors on Monday rejected a new subpoena from Arizona state Senate Republicans, calling their still-ongoing partisan ballot review an "adventure in never-never land."
"It is now August of 2021. The election of November 2020 is over," Jack Sellers, who leads the board that oversees elections in the county, wrote in a scathing letter. "If you haven't figured out that the election in Maricopa County was free, fair, and accurate yet, I'm not sure you ever will."
He added: "The reason you haven't finished your 'audit' is because you hired people who have no experience and little understanding of how professional elections are run."
Sellers' letter comes a week after Arizona state Senate Republicans, who are steering an extraordinarily partisan audit of ballots in Maricopa County, the state's most populous county, issued fresh demands for documents and date to the Board of Supervisors and Dominion Voting Systems. The latter has been the subject of far-right conspiracy theories about fraud in the 2020 presidential election.
Cyber Ninjas, a Florida-based cybersecurity company, was hired by the state Senate Republicans to conduct the audit, which grew out of Arizona GOP lawmakers' efforts to toss out President Joe Biden's victory in the state last year. The drawn-out review has served to fan the flames of former President Donald Trump's false claims of fraud, though the results of the election will not change.
The Associated Press reported last week that the auditors stopped the counting and returned the ballots to Maricopa County. The process, which was supposed to take up to 60 days, has taken more than 100 days. The Associated Press also reported that Cyber Ninjas and its contractors are preparing to produce a report on the findings that could take several weeks to write.
Two Republican state senators have now called the audit "botched," including state Sen. Michelle Ugenti-Rita, who advocated for tightening the state's election laws in the wake of Trump's loss. Democrats, who are in the minority in the chamber, have opposed the audit from the start.
"I wanted to review our election processes and see what, if anything, could be improved," Ugenti-Rita wrote on Twitter on July 24. "Sadly, it's now become clear that the audit has been botched."
In his letter, Sellers said the Board "has real work to do and little time to entertain this adventure in never-never land."
"Please finish whatever it is that you are doing and release whatever it is you are going to release," he said. "I am confident that our staff and volunteers ran the election as prescribed by federal and state law. There was no fraud, there wasn't an injection of ballots from Asia nor was there a satellite that beamed votes into our election equipment."
He added, "It's time for all elected officials to tell the truth and stop encouraging conspiracies. Please release your report and be prepared to defend any accusations of misdeeds in court. It's time to move on."
Senate grinds on with infrastructure bill votes as timing of final passage remains unclear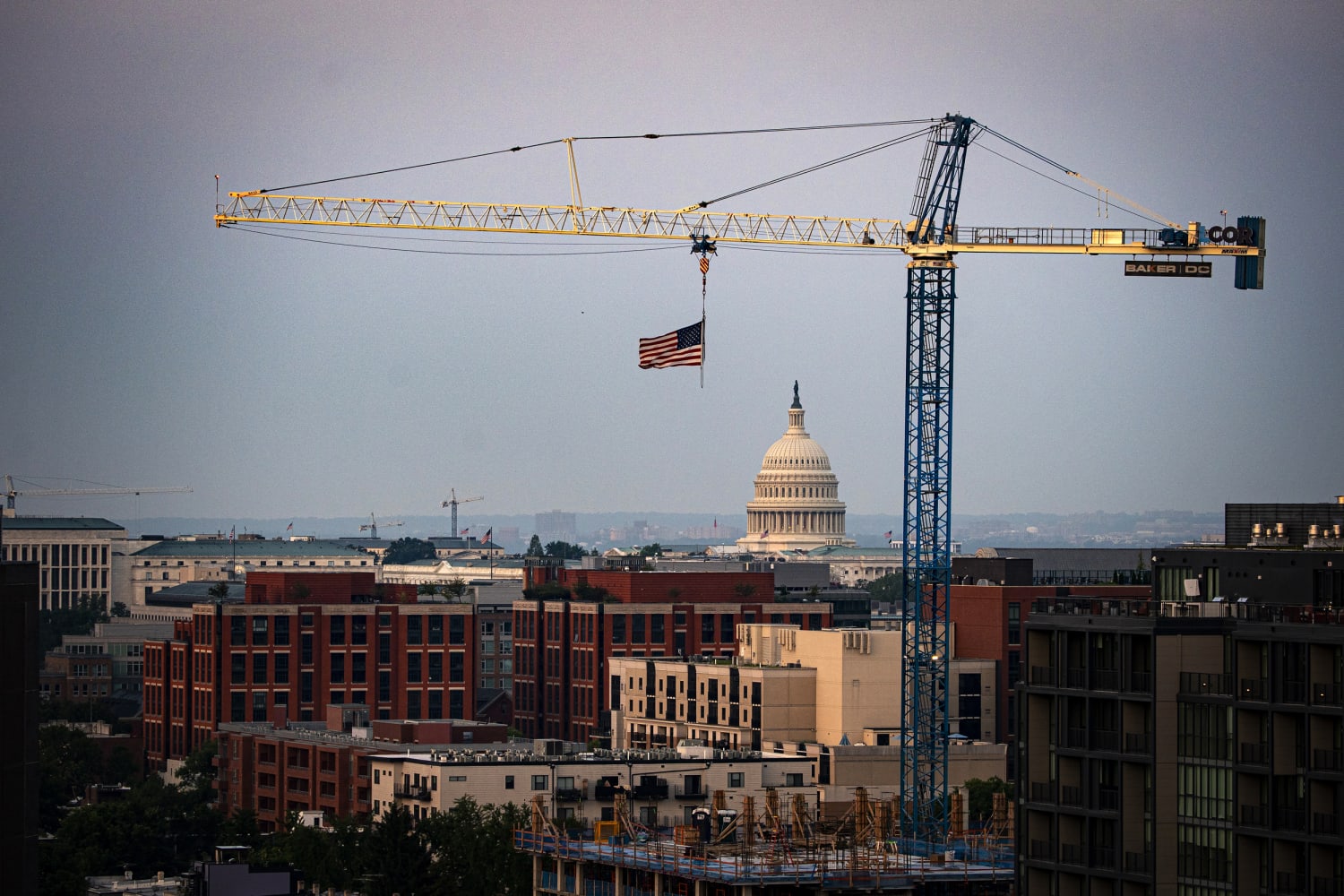 WASHINGTON — The Senate began voting Monday on amendments to the sweeping infrastructure deal, a day after negotiators released the text of a bill that would approve about $555 billion in new spending to overhaul the country's roads, bridges, public transit and broadband systems.
The Senate adopted two modest amendments: one by Sens. Alex Padilla, D-Calif., and Jerry Moran, R-Kan., involving funding for Native American health care facilities and another by Sens. John Thune, R-S.D., and Jon Tester, D-Mont., related to the telecommunications workforce.
They were the first in what is expected to be a series of votes before final passage of the infrastructure deal, which moved forward last week with the support of 67 senators, including all Democratic-voting senators and 17 Republicans.
It is unclear when the legislation will get a final vote on passage, a process that could drag through the week.
On Monday, Sen. Lindsey Graham, R-S.C., who voted last week to advance the bill, said he had tested positive for Covid-19. Graham, who is fully vaccinated and said he has "mild symptoms," said he would quarantine for 10 days, leaving him unlikely to vote on the legislation. (Breakthrough infections are extremely rare, studies show, and no other senator had announced one at time of the Senate vote.)
The votes came after dueling speeches by Senate Majority Leader Chuck Schumer, D-N.Y., who sought to push senators forward, and Minority Leader Mitch McConnell, R-Ky., who said there's no need to rush and called for a "robust" amendment process.
Schumer, who controls the Senate schedule, said lawmakers won't leave for a monthlong August recess until they finish work on the infrastructure legislation.
"The longer it takes to finish the bill, the longer we'll be here," he said.
Schumer and McConnell voted to break a filibuster and begin debate on the bill last week. But even as McConnell praised the legislation, he and other Republican senators appeared to be in less of a hurry to finish the package.
"Our full consideration of this bill must not be choked off by any artificial timetable that our Democratic colleagues may have penciled out for political purposes," McConnell said.
Schumer has said the Senate won't adjourn for recess until it also adopts the budget resolution to instruct committees to write a multitrillion-dollar package for President Joe Biden's tax increases and expansions of the social safety net. Democrats expect to pass that without any Republican votes.
What's in the $1 trillion Senate infrastructure bill
IE 11 is not supported. For an optimal experience visit our site on another browser.