Ousted TV weatherman, through lawyer, blasts 'malicious' sexual misconduct allegations
One day after a CBS-affiliated TV station in Iowa confirmed that a popular weatherman was no longer employed at the station, a newspaper reported Tuesday that a local school district had banned the weatherman from its properties more than a year ago.
Monday's departure of Frank Scaglione from KCCI-TV in Des Moines followed posts over the weekend on social media, alleging that Scaglione had used social media to pursue sexual relationships with young boys, the Des Moines Register reported.
On Tuesday, a lawyer for Scaglione, 26, told the newspaper that Scaglione denied the allegations against him — and noted that Scaglione had not been charged with any crimes.
"False, defamatory and scurrilously accusations have become weaponized to perfection, ultimately destroying lives and reputations without consequences," lawyer Alfredo Parrish's statement said in part, adding that Scaglione would be defended "against inaccurate, unwarranted and malicious attacks on his integrity."
The Register reported Tuesday that Scaglione was prohibited from entering Waukee Community Schools in January 2017, because of alleged "inappropriate conduct" with high school students.
This past weekend, some of those allegations were posted on social media.
Several accusations via Twitter asserted that Scaglione used social media to pursue sexual relationships with minors, the Register reported.
"You are hereby no longer welcome on any Waukee Community School campus," the letter says. "If you choose to come to the campus or you are present at any Waukee school activity, you will be asked to leave."
During his time with the station, Scaglione has noted that he seemed popular with young viewers.
In 2016, Scaglione told the Register, "It's insane how many kids from local schools know who I am, but they don't watch me on TV."
The Register contacted a half-dozen youths about their social media posts alleging Scaglione's sexual solicitation, some involving allegedly unsolicited photos.
Several boys described Scaglione asking personal questions, including requests to "come over to his house."
Scaglione had worked at KCCI since 2009. The station declined to comment Tuesday beyond its weekend statement that Scaglione was no longer employed there, the Register reported.
Nicolas Sarkozy: Former French president to appeal guilty verdict in corruption trial | World News
Former French president Nicolas Sarkozy is set to appeal after he was handed a one-year prison term and two-year suspended sentence for corruption and influence peddling.
The 66-year-old was convicted by a court in Paris on Monday for having tried to illegally obtain information from a senior magistrate in 2014 about a legal action in which he was involved.
The court said Sarkozy will be entitled to request to be detained at home with an electronic bracelet, meaning he is unlikely to go to jail.
He left the court without speaking, but his lawyer said he would appeal, and prove his innocence, describing the ruling as "extremely severe and wholly unjustified."
And a post on his wife Carla Bruni's Instagram account read: "What a senseless witch-hunt, my love @nicolassarkozy …. The fight will continue, the truth will see the light #injustice."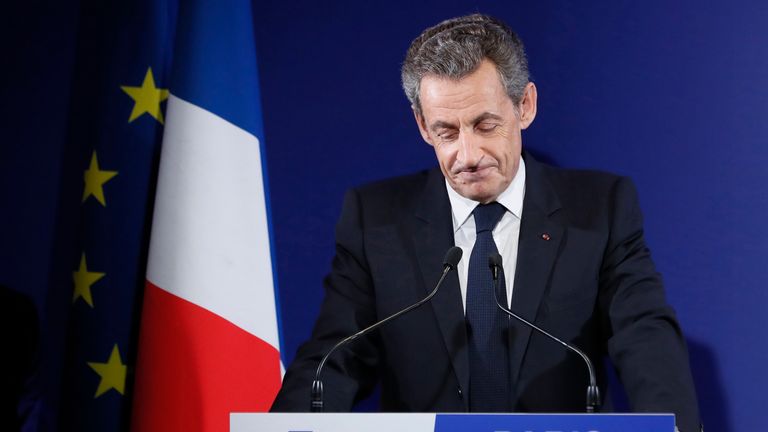 The trial at the end of last year heard how the former politician, who was president from 2007 to 2012, forged a "corruption pact" with his lawyer Thierry Herzog, 65, and senior magistrate Gilbert Azibert, 74.
The trial focused on phone conversations that took place in February 2014. At the time, investigative judges had launched an inquiry into the financing of the 2007 presidential campaign.
During the investigation, they incidentally discovered that Sarkozy and Herzog were communicating via secret mobile phones registered to the alias "Paul Bismuth".
According to wiretapped conversations, Sarkozy instructed Herzog to promise Azibert a job in Monaco in exchange for leaking information about another legal case in which he was involved.
The court said the facts were "particularly serious" given that they were committed by a former president who used his status to help a magistrate who had served his personal interest.
In addition, as a former lawyer, he was "perfectly informed" about committing an illegal action, the court said.
Sarkozy's two co-defendants – Herzog and Azibert – were also found guilty and given the same sentence.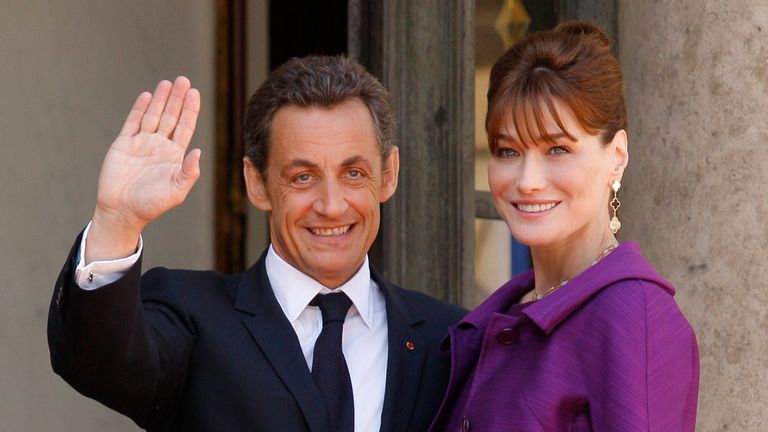 This is the first time in France's modern history that a former president has gone on trial for corruption.
Sarkozy's predecessor, Jacques Chirac, was found guilty in 2011 of misuse of public money and given a two-year suspended prison sentence for actions during his time as Paris mayor, but he did not end up having to appear in court because of ill health.
Sarkozy will face another trial later this month along with 13 other people on charges of illegal financing of his 2012 presidential campaign.
His party is suspected of having spent 42.8m euros, almost twice the maximum authorised, to finance the campaign, which ended in victory for Francois Hollande.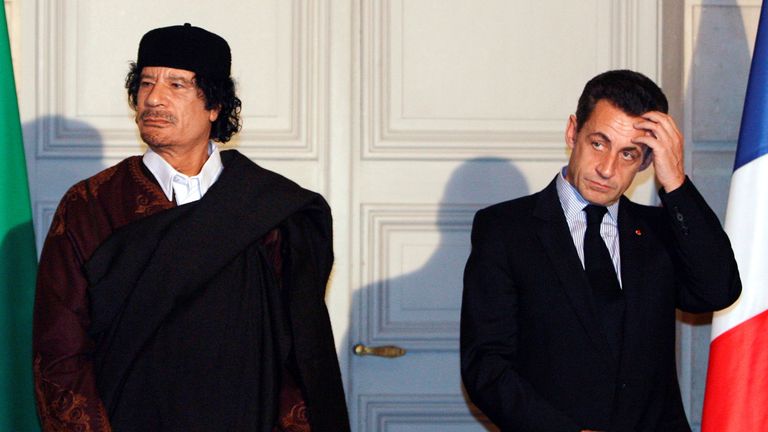 In another investigation opened in 2013, Sarkozy is accused of having taken millions from then-Libyan dictator Muammar Gadhafi to illegally finance his 2007 campaign.
He was handed preliminary charges of passive corruption, illegal campaign financing, concealment of stolen assets from Libya and criminal association. He has denied wrongdoing.
Yemen: Criticism as UK announces it will cut aid to war-torn country by more than half | Politics News
The UK government has announced it will cut the aid it provides to Yemen by more than half.
Foreign Office minister James Cleverly revealed at a virtual United Nations pledging conference that the UK's contribution in the next financial year will be "at least £87m", taking its contribution since the conflict began to more than £1bn.
This is a fall of 59% from 2020/21, when the figure stood at £214m.
Yemen: The analysis of a war crime

It follows the government's decision to cut foreign aid across the board by billions of pounds – from 0.7% of gross national income to 0.5%.
"The UK remains steadfast in our support to Yemeni people as one of the biggest donors of lifesaving aid and through our diplomatic efforts to bring peace," a Foreign Office spokesperson said.
"Since the conflict began, we have supported millions of vulnerable Yemenis with food, clean water and healthcare, and will continue to do so. We are using our UN Security Council seat and working with our allies to push for a lasting resolution to the conflict. Yemen's leaders must meaningfully engage with the UN to agree a ceasefire."
Mr Cleverly told the conference that the UK's contribution would "prioritise those most vulnerable and at highest risk" and provide at least 1.6 million people with access to clean drinking water and support 400 clinics to provide healthcare and feed 240,000 of the most vulnerable Yemenis every month.
The UN has launched an urgent appeal for more funding for aid in Yemen to avert a looming famine – which would drastically worsen the already devastating impact of the civil war.
The UK government's decision drew swift criticism.
Labour's shadow foreign secretary Lisa Nandy said it was a "deeply depressing statement of intent from the government".
She added: "Despite all the talk of Global Britain this is us abandoning our moral obligations, pulling further away from our allies and stepping back just as the USA steps up."
This is a deeply depressing statement of intent from the Government. Despite all the talk of Global Britain this is us abandoning our moral obligations, pulling further away from our allies and stepping back just as the USA steps up. https://t.co/FHZFBrFaYZ

— Lisa Nandy (@lisanandy) March 1, 2021
Conservative MP Jeremy Hunt, a former foreign secretary, said he was "deeply disappointed" with the decision.
"Abandoning a forgotten country and people is inconsistent with our values, weakens our moral authority and reduces our influence," he said.
"We should be increasing the scale of our support in the face of such suffering; to cut it at this moment of extreme peril is incomprehensible."
Deeply disappointed to hear UK govt is halving aid to Yemen. Timing is inexplicable with the UN warning only last week that Yemen faces the worst famine the world has seen for decades. In their words it is 'falling off a cliff'. Thread… https://t.co/JN3DoXbSh7

— Jeremy Hunt (@Jeremy_Hunt) March 1, 2021
Labour's Sarah Champion, chair of the Commons International Development Committee, slammed the move as "utterly appalling".
"It sends a message that the UK is turning its back on the world's worst humanitarian crisis," she said.
"This is completely at odds with the government's assertions that the UK should be a global leader, especially in the year with the G7 and COP presidencies.
"It is an astonishing move, particularly as the UK has the power – as penholder within the UN Security Council for Yemen – to lead the way to create a political solution to the conflict."
Speaking to Sky News before the decision was announced, former international development secretary Andrew Mitchell said: "Any cut, let alone one of nearly 50%, will mean that four million Yemenis – mainly children – will continue the slow, agonising and obscene process of starving to death."
He also predicted the government would have the greatest difficulty pushing its wider foreign aid cut through parliament.
"We are a generous country and every single elected member of the House of Commons promised in their manifesto just over a year ago not to cut the 0.7% spending on development," said Mr Mitchell.
FC Barcelona: Arrests after police raid Camp Nou stadium | World News
Police have made a number of arrests after searching the offices of Spanish football giants FC Barcelona.
No details have been released about how many people have been detained or their identities, with a Catalan police spokeswoman only revealing that the raid followed an investigation by the force's financial crimes unit.
Officials at Barcelona confirmed the club's Camp Nou stadium offices had been searched.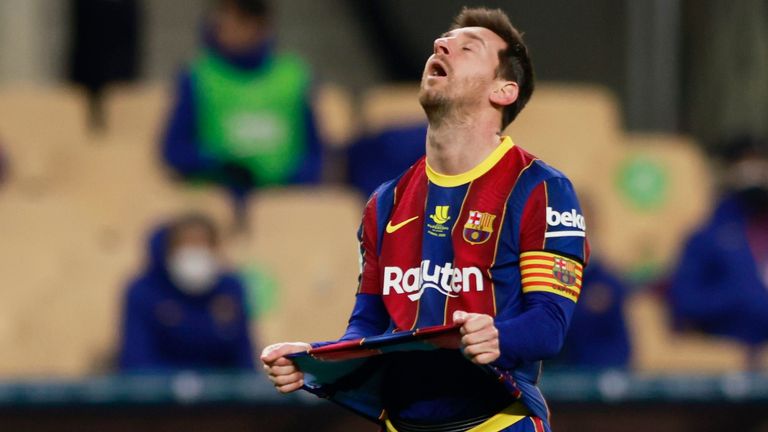 In a statement, the La Liga side – currently second in the table – said they had offered up their "full collaboration to the legal and police authorities to help make clear facts which are subject to investigation".
"The information and documentation requested by the judicial police force relate strictly to the facts relative to this case," the club added.
"FC Barcelona express its utmost respect for the judicial process in place and for the principle of presumed innocence for the people affected within the remit of this investigation."
Reports say Monday's raid stems from the so-called "Barcagate" affair, in which officials were accused of a smear campaign on social media against current and former players who were critical of the Catalan club and its then president Josep Maria Bartomeu.
The revelations led to protests from supporters and to several board members resigning while increasing the pressure on the unpopular Mr Bartomeu, who eventually stepped down in October after facing a vote of no confidence following six years in the role.
It comes amid a disappointing season for Barcelona thus far – they are staring down the barrel of an early exit from the Champions League after a 4-1 defeat in the first leg of their last-16 tie with French champions PSG last month.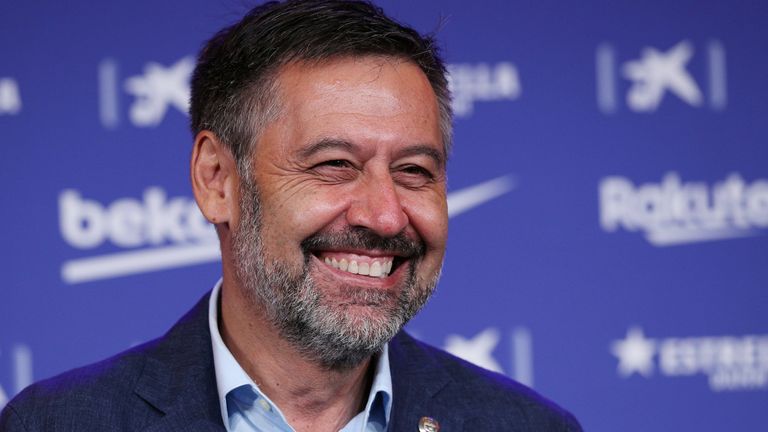 The club's members will vote to elect a new president in next Sunday's election, which was postponed from January due to COVID-19 restrictions in Catalonia.
There are three candidates on the final ballot – Victor Font, Joan Laporta and Toni Freia.
Responding to news of the raid, Mr Freia, a former director under Bartomeu, tweeted: "Too many people want to cause damage to Barcelona. We won't permit it. You'll never walk alone."