Man dies after police chase, struggle with officer
MERIDIAN, Miss. –  Mississippi authorities say a man has died in custody after a chase that ended with his car in a ditch and the man struggling with an officer.
Meridian Police Sgt. Dareall Thompson tells WTOK-TV that passengers ran as the officer tried to arrest the driver Monday, and a state Wildlife, Fisheries and Parks officer tried to help.
Coroner Clayton Cobler identified the dead man Tuesday as 33-year-old Jason Stevens of Meridian.
The short chase began in Meridian, ending just outside the city.
Lauderdale County Sheriff's department Chief Deputy Ward Calhoun tells the Meridian Star that officers arrested the man, saw that he was in distress and called an ambulance, which took him to a hospital.
Spokesman Warren Strain says the Mississippi Bureau of Investigation is looking into the death.
Indonesia: Six killed and one missing after illegal gold mine collapses | UK News

Six people have been killed after an illegal gold mine in Indonesia's Sulawesi island collapsed on nearly two dozen people working inside.
One other worker is missing following the incident, officials said on Thursday.
An estimated 22 people became trapped in the rubble when the mine in Central Sulawesi province's Parigi Moutong district collapsed late on Wednesday due to unstable soil, according to Andrias Hendrik Johannes, who heads the local search and rescue agency.
The bodies of four women and two men were recovered during a gruelling search effort through the night.
Rescuers were also able to pull 15 survivors from the debris.
Police, emergency personnel, soldiers and volunteers have been trying to locate one worker who is still missing.
However, their efforts were hampered by the remote location of the mine and the unstable soil that risked further slides.
Video from the scene showed rescuers struggling to bring out a body bag from an inundated ravine.
Illegal or informal mining operations are commonplace in Indonesia, but put workers in conditions with a high risk of serious injury or death.
Landslides, flooding and collapses of tunnels are just some of the hazards putting labourers' lives at risk.
Meanwhile, much of the processing of gold ore involves use of highly toxic mercury and cyanide by workers using little or no protection.
Indonesia accounts for about 3% of the world's gold production – most of that coming from the Grasberg mine in Papua province, said to have $40bn (£28bn) in reserves and up to 20,000 workers.
German man charged with spying after 'passing parliament floor plans to Russia' | World News
A German man has been charged with espionage for allegedly passing information on properties used by the German parliament to Russian military intelligence, prosecutors have said.
Identified only as Jens F in line with German privacy rules, the suspect worked for a company that had been repeatedly contracted to check portable electrical appliances by the Bundestag – the lower house of parliament.
Federal prosecutors said he had access to PDF files with floor plans of the properties involved.
The Bundestag is based in the Reichstag building, a Berlin landmark, but also uses several other sites.
At some point before early September 2017, the suspect "decided of his own accord" to give information on the properties to Russian intelligence, the prosecutors said.
They allege he sent the PDF files to an employee of the Russian Embassy in Berlin, who was an officer with Russia's GRU military intelligence agency.
In October, the European Union imposed sanctions on two Russian officials and part of the GRU agency over a cyberattack against the German parliament in 2015.
Additionally, a Russian man accused of killing a Georgian man in downtown Berlin on Moscow's orders in 2019 is on trial in Berlin.
And last year's poisoning of Russian opposition leader Alexei Navalny, who was flown to Germany for treatment and then arrested immediately on his return to Russia, has added another layer to tensions.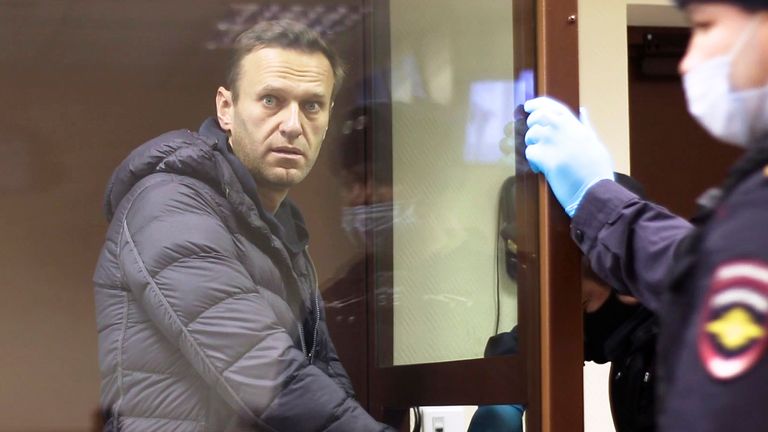 Mr Navalny became ill during a domestic flight in Russia on 20 August last year.
After tests by the Organisation for the Prohibition of Chemical Weapons confirmed the nerve agent novichok was used in the poisoning, Russian foreign minister Sergey Lavrov accused Germany of "not planning to provide any facts, despite all international and legal obligations".
Six members of the Russian government were handed EU and UK travel bans and asset freezes following the incident.
Jamal Khashoggi: US report expected to blame Saudi Crown Prince Mohammed bin Salman for journalist's murder | World News
The US government is expected to release a declassified intelligence report that finds the Saudi crown prince responsible for approving the murder of journalist Jamal Khashoggi.
Three officials familiar with the matter told NBC News that in the report – contributed to mostly by the CIA – an assessment is thought to find Crown Prince Mohammed bin Salman likely ordered the killing of the Washington Post columnist.
Mr Khashoggi disappeared in 2018 after entering the Saudi consulate in Istanbul, where he is later believed to have been dismembered.
His remains have never been found.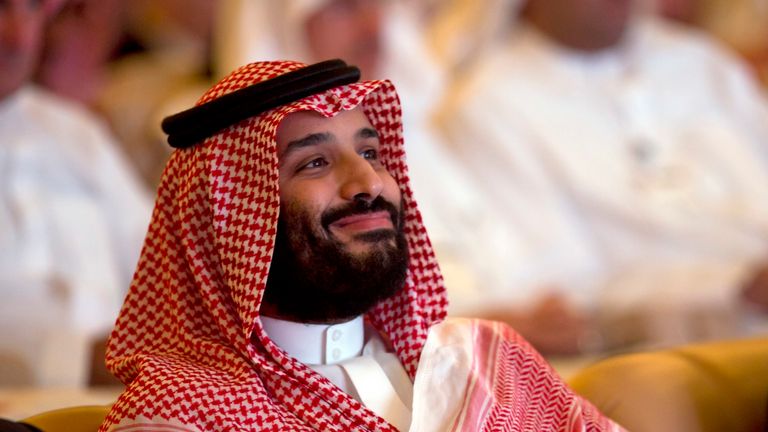 The release of the report, expected later on Thursday, is expected to mark a significant shift in US-Saudi relations, which under Donald Trump's administration saw the major oil producer given a relaxed ride on human rights issues, its role in the Yemen war, and more.
Mr Trump also rejected calls from politicians and human rights groups to release the then-classified report in 2018 when it was first briefed to Congress.
He is said to have been keen to keep his Arab ally close amid increasing tensions with Iran – the Saudi's rival in the region – as well as wanting to promote US arms sales.
Under Joe Biden, however, the new US administration is looking to shift ties to a more traditional approach, starting with the president's first phone conversation with Saudi King Salman.
On Wednesday, White House spokeswoman Jen Psaki said Mr Biden would only have communications with the 85-year-old king – another shift away from Mr Trump's cosy relationship with the crown prince, who is the kingdom's de facto ruler.
Ms Psaki also confirmed the declassified report on Mr Khashoggi's killing was being readied for release.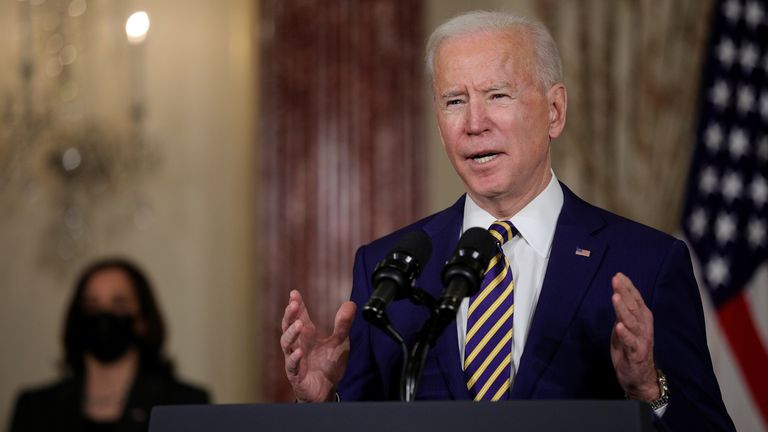 Riyadh has already admitted Mr Khashoggi was killed in a "rogue" extradition operation that went wrong, but has denied involvement from the crown prince, whose policies were often criticised in the writer's columns.
Five men were eventually sentenced to death for the murder, but their sentences were commuted to 20 years in prison after being forgiven by Mr Khashoggi's family.
During his 2020 presidential campaign, Mr Biden promised to realign Saudi ties with the US and has already ended offensive arms sales that could be utilised in Yemen.
He has also appointed a special envoy to help diplomatic efforts to bring an end to the Yemeni civil war.