Lewis Bennett charged with murdering wife on catamaran off Cuba
A British man has been charged with the murder of his American wife, who went missing while the couple were sailing on their catamaran off the coast of Cuba.
Lewis Bennett, 41, was arrested in a federal court in Miami for the second-degree murder of Isabella Hellmann when he arrived to be sentenced for smuggling stolen coins on the same voyage.
The FBI said in court documents it believes Bennett "knowingly and unlawfully killed" Ms Hellmann, the mother of their 19-month-old daughter, Emelia.
Last May, the newlyweds were heading back to their home in Delray Beach, Florida, when Bennett says he felt the boat hit something.
The 41-year-old said his wife was at the helm at the time but when he looked for her she was gone and the 37-foot Surf Into Summer was sinking.
An expert later said the vessel had been "intentionally scuttled" after two underwater escape hatches were opened.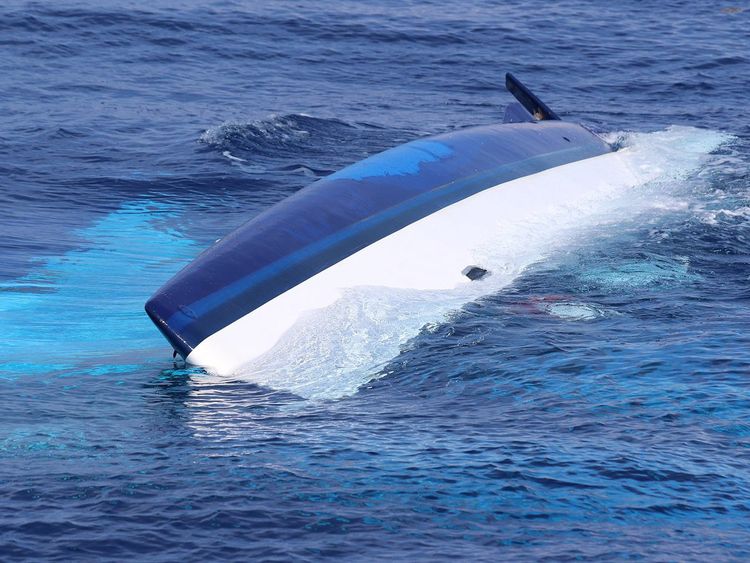 Bennett reported that his wife was missing in an SOS call in the early hours of 15 May.
Investigators claim Bennett did not activate his satellite phone or register his personal locator beacon until he was in Cuba on the final leg of the voyage.
He wanted to "ensure his own rescue and survival after murdering his wife and intentionally scuttling his catamaran," they said.
The US Coast Guard searched for four days but her body was not found.
Bennett, from Poole, took to a life raft and was rescued hours later.
He had a backpack, buoys, gallons of water and nine plastic tubes containing 235 stolen English and Canadian coins with him when the Coast Guard found him.
The haul, worth up to £28,500 ($38,480) was found to be part of a haul valued at £72,000 ($100,000) stolen from an employer's boat in 2016.
Bennett, a British-Australian citizen, was sentenced to seven months in prison, followed by three years of probation for charges relating to the discovery of the coins.
A day after the search for Ms Hellmann was abandoned, Bennett asked Palm Beach County Court to have Hellmann declared dead so he could settle her estate.
A judge refused his request.
Shilpa Shetty's millionaire husband Raj Kundra in court over porn case | Ents & Arts News
Raj Kundra, the millionaire husband of Bollywood superstar Shilpa Shetty, has applied for bail after being charged on distribution of porn charges in India.
Kundra was arrested on 19 July, along with 11 others, on suspicion of producing and distributing pornographic films, and was sent to judicial custody for 14 days.
He applied for bail, but his request was rejected at a court hearing.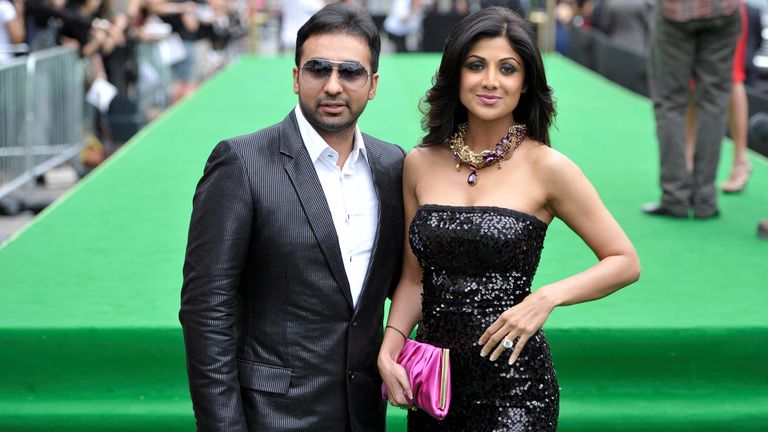 In his application, Kundra, who married Shilpa Shetty in 2009, claimed the material which he allegedly disseminated through apps was not pornographic, and at the most it could be described as "lascivious".
Publishing and screening "obscene material" in India is illegal, but watching it in private is permitted.
He also alleged that the police had not issued any notice before arrest, which is mandatory.
Police said Kundra had refused to accept the notice, and that he had refused to cooperate with the investigation.
Kundra's case was registered in February, when police say allegations were made by a woman who said she was forced to take part in a pornographic film in return for an acting job.
In the latest development, Shetty has taken a number of news publications and social media companies to the High Court in Bombay, to stop the publication of what she claims is "incorrect, false, malicious, and defamatory information" against her.
Subscribe to the Backstage podcast on Apple Podcasts, Google Podcasts, Spotify, Spreaker
She said the platforms were "smearing" her reputation by publishing "sensationalised" content against her.
A hearing was due to be held on Friday.
Shetty has been questioned twice so far by the police. She was also a partner in Raj Kundra's company that created the HotShots app.
She resigned from the post last year. Police officials told reporters no evidence tying her to the alleged pornographic operation had been found and that she had no involvement in the case.
Briton among two killed in attack on tanker in Arabian Sea | World News
A crew member from the UK was among two workers killed in an attack on an oil tanker off Oman, the firm managing the vessel has said.
Zodiac Maritime said the incident, which it said was "suspected piracy", had also resulted in the death of a crew member from Romania.
"We are not aware of harm to any other personnel. Our primary concern remains the safety and wellbeing of everyone on board and all those affected by the situation", the company, which is based in the UK and owned by an Israeli family, said in a statement.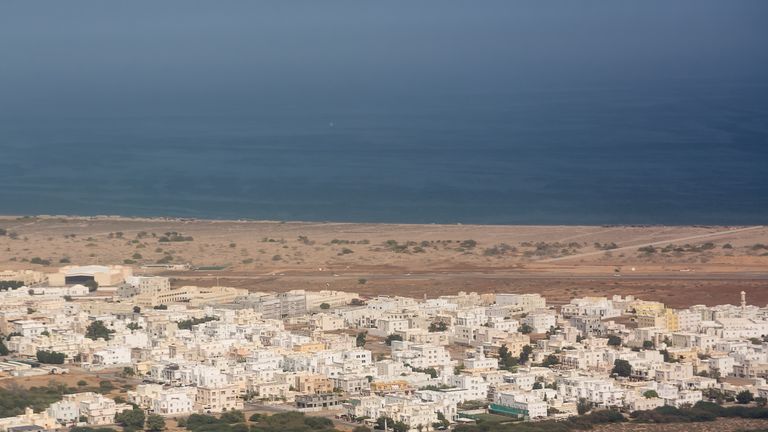 "Details of the incident are still being established and an investigation into the incident is currently underway. We continue to work closely with the UKMTO and other relevant authorities".
The United Kingdom Maritime Trade Operations (UK MTO) – a part of the Ministry of Defence, which provides maritime security information – said it was a "non-piracy incident".
It was not immediately clear how the Mercer Street tanker – a medium-sized, Japanese-owned tanker – was attacked or by whom.
The number of crew on board and their nationalities was also not immediately clear.
Iran has in the past been blamed for targeting tankers in the region with explosive devices – a threat that prompted the UK and its allies to send more warships to the Gulf to better protect the vital waterway.
The UK MTO said the vessel was about 152 nautical miles (280 km) northeast of the Omani port of Duqm when it was attacked on Thursday.
It gave no more details on the type of vessel, any cargo, to whom it belonged or about possible casualties.
Zodiac Maritime said in a statement: "We can confirm that there has been a suspected piracy incident onboard the product tanker M/T Mercer Street.
"The ship is a Japanese owned vessel managed by our UK based Zodiac Maritime Office. At the time of the incident, the vessel was in the northern Indian Ocean, travelling from Dar es Salaam to Fujairah with no cargo on board.
"We are in coordination and liaising with the UK MTO and other relevant authorities."
A spokesperson for the Ministry of Defence said: "We are aware of reports of an attack on a merchant vessel off the coast of Oman. UK military headquarters in the region are currently conducting investigations."
According to Eikon's ship tracking, the Mercer Street was headed to Fujairah, a bunkering port and oil terminal in the United Arab Emirates, from Dar es Salaam, in Tanzania.
Iran and Israel have traded accusations over the past months of attacking each other's vessels.
Malta 'responsible' for murder of journalist Daphne Caruana Galizia, inquiry concludes | World News
An independent inquiry into the murder of journalist Daphne Caruana Galizia has found the Maltese state responsible because it created a "culture of impunity".
The journalist had been reporting on widespread corruption in Malta's political and business circles when her car was blown up as she drove home in 2017.
The report concluded there was no evidence that the state was directly involved in her killing but said it "has to bear responsibility"
It said that Maltese authorities had created an "atmosphere of impunity" which was "generated from the highest levels in the heart of the administration of (the prime minister's office) and, like an octopus, spread to other entities, like regulatory authorities and the police, leading to a collapse of the rule of law".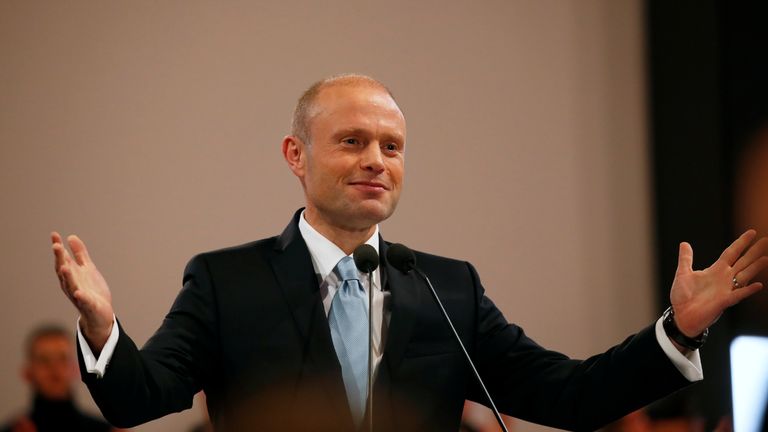 The state was accused of failing to take measures to protect Ms Caruana Galizia's life, despite the threats she was facing.
The Caruana Galizia family said the report confirmed their belief that "her assassination was a direct result of the collapse of the rule of law and the impunity that the state provided to the corrupt network she was reporting on".
"We hope that its findings will lead to the restoration of the rule of law in Malta," they said.
Prime Minister Robert Abela, who took office last year, apologised to Ms Caruana Galizia's family for the state's "serious shortcomings" in a news conference and pledged to take lessons from the report.
Prosecutors have accused Yongen Fenech, a wealthy businessman linked to some government officials, of being behind the murder.
He was charged with allegedly organising and financing the bombing and alleged complicity in the killing. He has pleaded not guilty.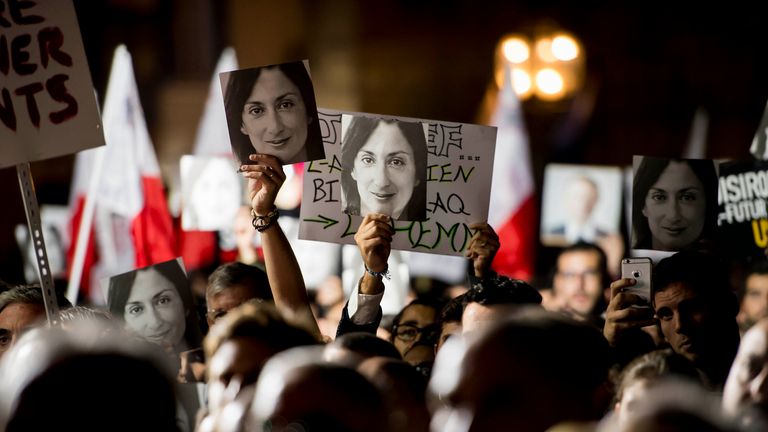 The investigation into Ms Caruana Galizia's murder triggered mass protests and a political crisis in the country in 2019, with the reporter's family alleging that Mr Fenech had ties to close associates of Malta's prime minister at the time, Joseph Muscat, who eventually resigned.
One man has admitted to his role in carrying out the attack after he and two others were charged.
Another man has confessed to being a middleman and a further two are charged with providing explosives.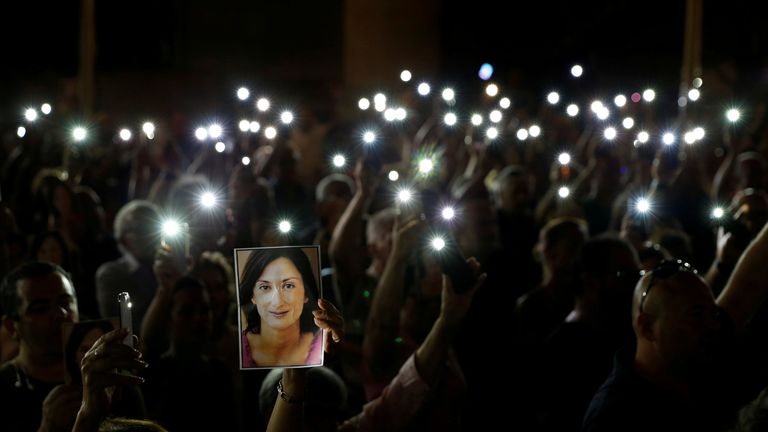 Addressing the inquiry's findings, Mr Muscat said the arrests of the alleged hitmen and alleged mastermind a few months after the killing "disproves any impression of impunity that the alleged perpetrators may have had".
He said "high profile crimes were committed" under previous governments but "nobody was ever prosecuted".