We're 'working with US' to bring IS 'Beatles' to justice
Home Secretary Amber Rudd says the UK is working with the US to make sure two captured jihadists who were part of a group nicknamed "The Beatles" face justice for their crimes.
Alexanda Kotey and El Shafee Elsheikh were the last members of the group of four Britons said to have participated in the torture and beheading of Western hostages.
Speaking from the Middle East, Ms Rudd said: "What we're looking at is making sure they do face justice, and that they do face the full force of the law for their terrible crimes. We're working with the Americans to find out how that will be done."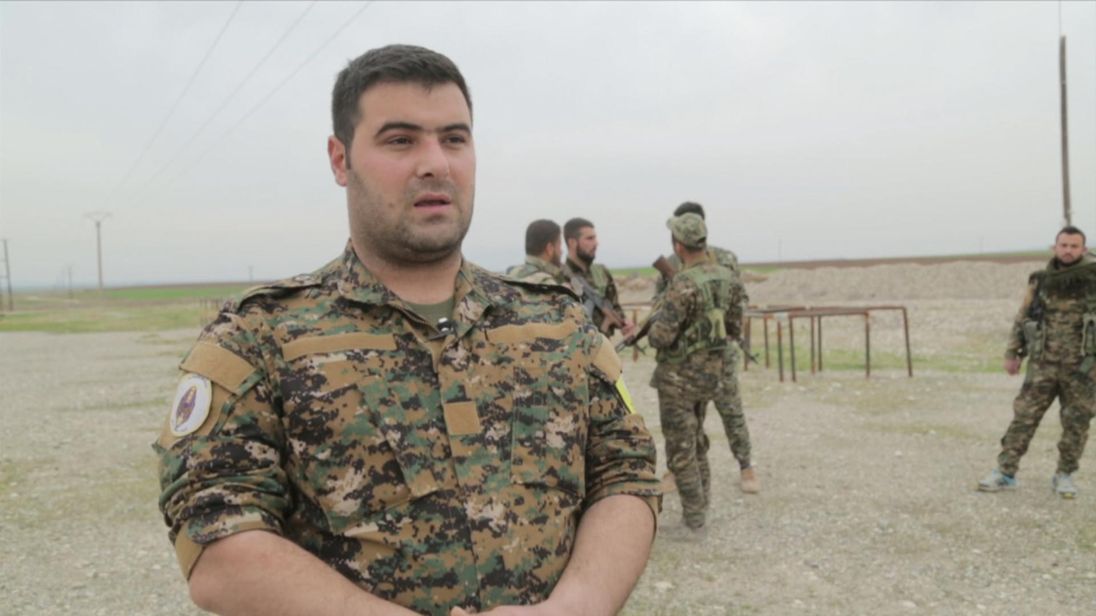 Both UK and US citizens were killed by the group, giving both countries competing jurisdiction.
Ms Rudd refused to comment on whether or not the men had been stripped of their UK citizenship.
The two Londoners were arrested in Syria by Kurdish forces as they attempted to flee to Turkey.
Members of the group, which also included "Jihadi John" Mohammed Emwazi and Aine Davis, were nicknamed The Beatles because of their English accents.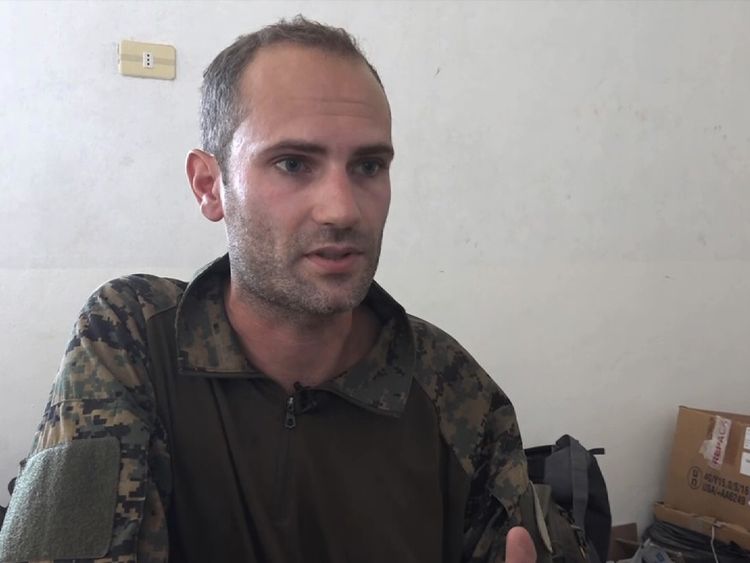 Macer Gifford, a former banker who went to join Kurdish forces fighting IS in Raqqa, told Sky News: "The Home Secretary's response is pretty telling.
"I think the Government is concerned with public expectations, and the realities of prosecuting these people. They have been out in Syria for several years, and it's going to be very hard to gather the evidence to prosecute."
Questions are now being asked over where the men will stand trial. Possible options include bringing them back to the UK, sending them to the US, trying them in law courts in Syria or trying them at the International Criminal Court in The Hague.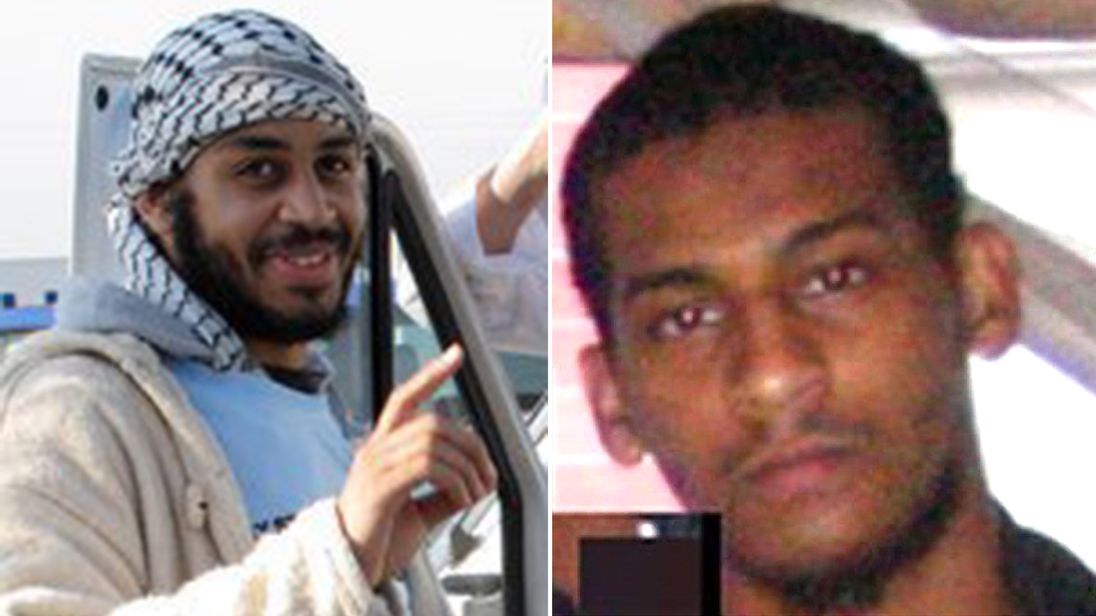 International law specialist Toby Cadman told Sky News: "My view is that they should be prosecuted in the UK under our laws, however they are responsible for the deaths of both UK and US nationals.
"The US has sought to take custody of them. The question if they are taken into US custody is whether it would be into Guantanamo Bay or a US federal prison."
Expressing his concern over the lack of due process should the trial take place in Guantanamo, Mr Cadman said: "It's really important that this – the first case of that significance involving the Islamic State – is prosecuted before a body that would be fully compatible with fair trial guarantees so that the process is credible".
British aid workers Alan Henning and David Haines, and American journalists James Foley and Steven Sotloff, were among the group's suspected victims – beheaded in brutal videos released on the internet.
The US government believes more than 27 hostages were beheaded by the group, who are also believed to have used torture methods such as waterboarding and electrocution.
Heat dome: What is the extreme weather pattern causing record temperatures and wildfires? | Climate News
Heat domes are becoming a more regular weather phenomenon as entire regions deal with increasingly extreme heat and wildfires.
Villages in Turkey, Greece and Italy have been engulfed this July and August, and tourists evacuated by boat from beaches as temperatures reached 47C (116F).
In June, record temperatures hit North America, with more than 100 people dying in the northwestern US and Canada.
Both these extreme weather events were caused by heat domes.
Sky reporter at edge of Turkey wildfires


What is a heat dome?
It's when an area of high pressure stays over a large part of a region for days, or even weeks.
Like a lid on a saucepan, it traps hot air underneath, and can cause heatwaves with temperatures well above the norm.
How does a heat dome form?
Hot air expands vertically into the atmosphere then high pressure from above means it has nowhere to escape and pushes that warm air down.
As the warm air sinks, it compresses and heats up, which then traps more heat underneath.
The ground then heats up and loses moisture which makes it heat up even more, and means it is ripe for fires to start.
The dome of high pressure also pushes the clouds around it, keeping the heat in even more.
Usually, winds can move the high pressure around but as the dome stretches high into the atmosphere, the high pressure system becomes very slow moving, almost stationary.
What has caused the European heat dome?
Met Office spokesman Stephen Dixon told Sky News: "The jet stream has dipped south across western Europe and extended into northeast Europe, allowing a ridge to develop across southeast Europe.
"Within the ridge, the air has become warmer day-on-day."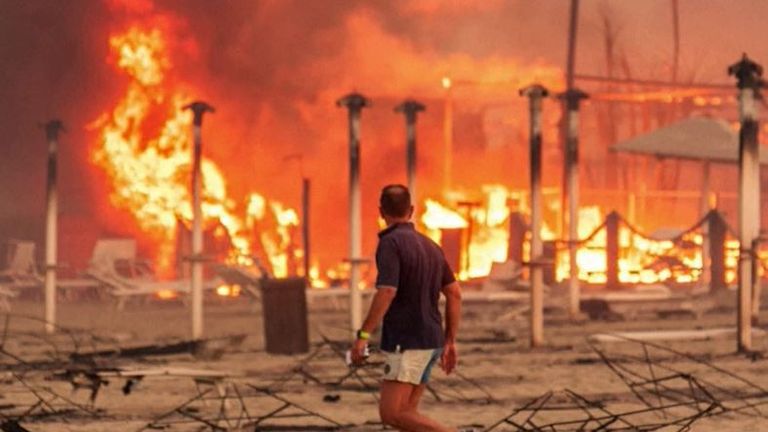 Warm air from a Saharan dust cloud has also contributed to the warmer than usual temperatures
The high pressure from the jet stream ridge and the Saharan warm air has been stuck over southeast Europe for a while, maintaining temperatures 10C to 15C above average.
Are heat domes rare occurrences?
They are quite common in temperate zones but they are getting more intense and regular in areas that do not usually see such extreme heat.
Scientists from the US National Oceanic and Atmospheric Administration (NOAA) found the main trigger is a strong change in ocean temperatures during the preceding winter.
Wildfires ravage Canadian town amid heatwave

For the US, this happens in the Pacific Ocean.
The NOAA scientists said it is like a swimming pool when the heater is turned on – "temperatures rise quickly in the areas surrounding the heater jets, while the rest of the pool takes longer to warm up".
They said the western Pacific's temperatures have risen over the past few decades compared with the eastern Pacific, "creating a strong temperature gradient – or pressure differences that drive wind – across the entire ocean in winter".
The gradient causes more warm air through convection, which is heated by the ocean surface and rises over the western Pacific, decreasing convection over the central and eastern Pacific.
Prevailing winds move the hot air east, towards the US, and the jet stream traps the air, moving it towards land where it sinks to cause heatwaves.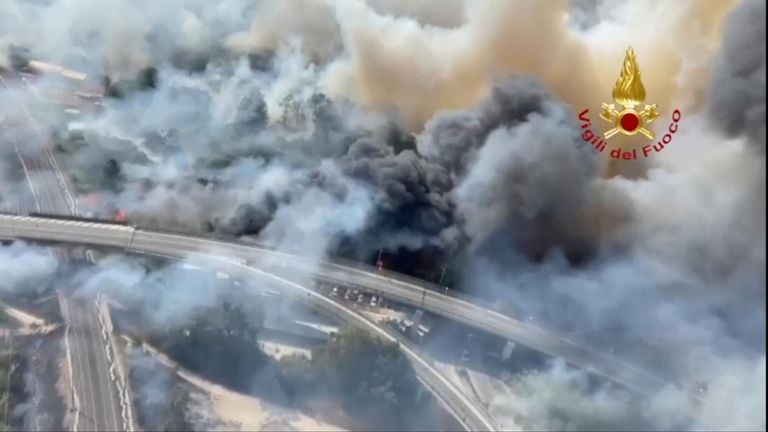 In Europe, the water temperatures are high, especially across the Baltic region where they are more than 6C above normal.
The Atlantic Ocean around the UK and Ireland was about 2-4C above the norm for the end of July.
But it is the Mediterranean, which is warmer than other European seas anyway, that is the most concerning, with sea temperatures nearly 3C above the long-term average.
Tokyo Olympics: Belarusian sprinter says she would have faced punishment if she returned home | World News
The Belarusian Olympic sprinter who refused to board a plane home from the Games has said officials from her country "made it clear" she would face punishment if she returned.
Krystina Tsimanouskaya, 24, has accused her national team's officials of trying to force her to fly to Minsk after she criticised the coaching staff on social media.
After spending a night at an airport hotel, she received a humanitarian visa by Poland and is planning to fly to Warsaw this week and seek refuge in Europe.
"They made it clear that upon return home I would definitely face some form of punishment," she said. "There were also thinly disguised hints that more would await me."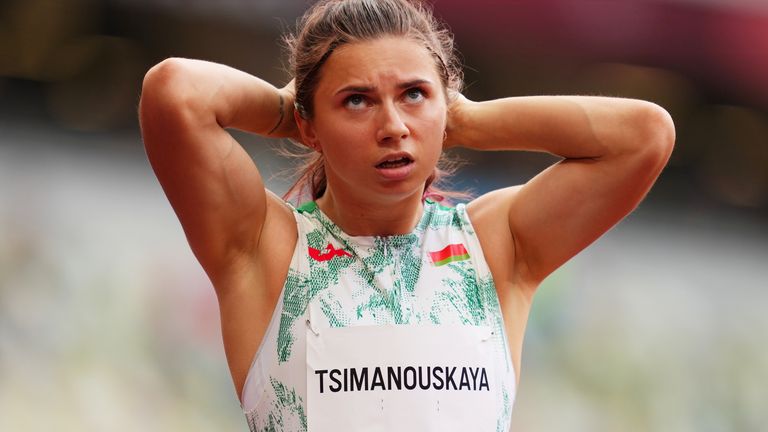 In an interview with the Associated Press news agency, Tsimanouskaya also said she believed she would be kicked off the national team, and demanded an investigation into who gave the order to withdraw her from Tokyo Olympics.
"For now I just want to safely arrive in Europe… meet with people who have been helping me… and make a decision what to do next," she said.
She added: "I would very much like to continue my sporting career because I'm just 24 and I had plans for two more Olympics at least. For now, the only thing that concerns me is my safety."
Belarus National Olympic Committee is headed by the country's authoritarian president Alexander Lukashenko and his son Viktor.
<a href='https://www.skysports.com/olympics/live-blog/15234/12358749/tokyo-2020-build-up-live'>Tokyo Olympics Day 11: Simone Biles set to make dramatic return in gymnastics beam final</a>


<a href='https://www.skysports.com/olympics/live-blog/15234/12358749/tokyo-2020-build-up-live'>Tokyo Olympics Day 11: Simone Biles set to make dramatic return in gymnastics beam final</a>

Source link