Trump brands woman's claim of two-minute Trump Tower smooch fake news
An Ohio woman's claim that Donald Trump stole a long and unwelcome kiss from her in the lobby of Trump Tower some 13 years ago is fake news, the president declared Tuesday.
Rachel Crooks, 35, who is running for office in Ohio as a Democrat, told her story most recently to the Washington Post, which published it Tuesday on the front page. She claimed the then-real estate mogul spied her by the elevators at his signature building as she waited to go upstairs to her job as a secretary for an investment firm.
"He took hold of my hand and held me in place like this," Crooks told the paper, in a story she had previously told to The New York Times during the 2016 presidential campaign. "He started kissing me on one cheek, then the other cheek. He was talking to me in between kisses, asking where I was from, or if I wanted to be a model. He wouldn't let go of my hand, and then he went right in and started kissing me on the lips."
Trump blasted back Tuesday, saying he doesn't know Crooks — and has never been in the habit of kissing women in the lobby of his very-public office and residential tower.
"A woman I don't know and, to the best of my knowledge, never met, is on the FRONT PAGE of the Fake News Washington Post saying I kissed her (for two minutes yet) in the lobby of Trump Tower 12 years ago," Trump tweeted. "Never happened! Who would do this in a public space with live security…cameras running. Another False Accusation."
The Washington Post cited emails Crooks allegedly sent on the day of the incident, including one to her mother in which she alluded to a "weird incident with Mr. Trump."
Crooks' account is the latest of more than a dozen in which women claim Trump made advances at them, with some dating back to the 1980s. Accusers include a reality-TV host, a runner-up on "The Apprentice," a yoga instructor and an adult-film star. 
The claims have gained renewed attention after Trump lawyer Michael Cohen acknowledged he paid former porn star Stormy Daniels $130,000 in 2016. 
Trump claims the accusations were all made for political reasons, and lawyer Lisa Bloom, who has represented several women who claim to have been sexually harassed by Trump, has admitted that her firm offered to pay some of the women.
Crooks is now employed as a recruiter at Heidelberg University, in Tiffin, Ohio. She is running for a seat in the Ohio legislature.
House passes bill to protect abortion rights in response to restrictive Texas law
IE 11 is not supported. For an optimal experience visit our site on another browser.
Brexit U-turn as UK poised to 'join EU Covid vaccine passport scheme'
BREXIT looks unlikely to stop the UK signing up to the EU's vaccine passport initiative, according to reports.

Source link
Obama announces groundbreaking ceremony for his presidential library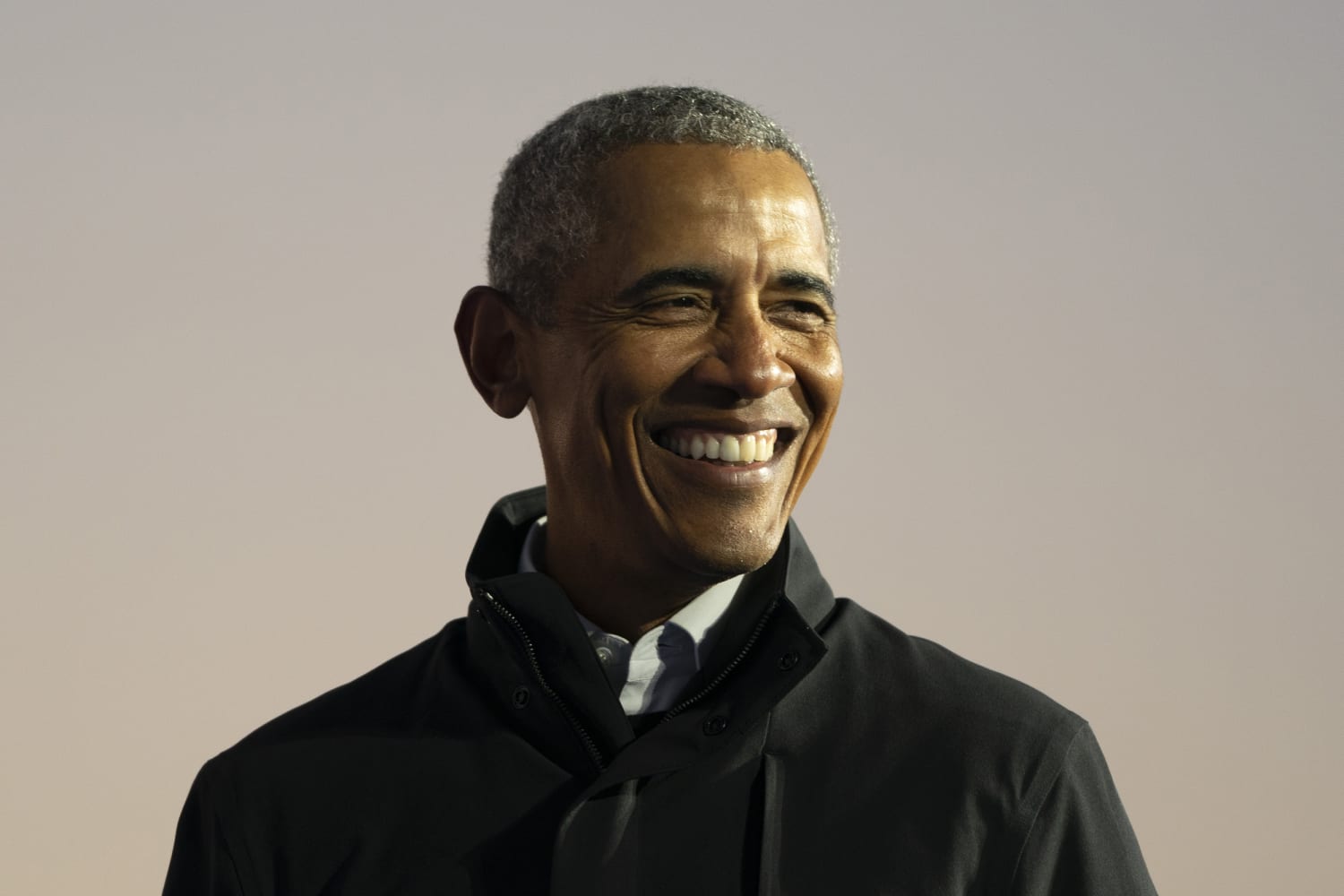 Former President Barack Obama on Friday announced that a groundbreaking ceremony for his long-awaited presidential library will be held Tuesday in Chicago.
The city is "where I got my start in public service" and "where Michelle and I started our family," he said in a recorded video announcement alongside the former first lady.
The pair chose a site in the city's South Side because "we wanted to give something back to the place that gave us so much," Michelle Obama, who grew up in the area, said.
The couple will be joined at the ceremony by Illinois Gov. J.B. Pritzker, as well as Chicago Mayor Lori Lightfoot. Construction on the project began in August following years of delays.
The former president first chose the Chicago site, located on 19 acres of the historic Jackson Park, in 2016 but local activists' concerns about the potential displacement of Black residents and legal issues with park preservation slowed the start of construction.
In August, longtime opponents of the project, including the nonprofit organization Protect Our Parks, called on the Supreme Court to halt work on the center due to the construction's potential environmental and historic impacts. Supreme Court Justice Amy Coney Barrett denied the bid later that month.
A four-year federal review process of the center's location was recently completed, and the Chicago City Council also approved neighborhood protections earlier this month. Obama said the project has involved community collaboration, "harnessing the collective talent of the South Side."
"Together we put the voices of the community at the heart of this project," Obama said in the video. "The result is more than a look into the past, it's a vision for the future."