Internal Oxfam report found suspects threatened Haiti abuse witnesses
A newly released internal report into alleged abuse by Oxfam aid workers in Haiti has revealed that three of the suspects physically threatened or intimidated a witness.
The 2011 investigation into the Haiti sex scandal concluded that other charities should be warned about "problem staff", but that several of those accused of abuse went on to take up future posts in the aid sector.
It details four dismissals and three resignations in the wake of the allegations, which included using prostitutes on charity property, sexual exploitation of employees, fraud, negligence and nepotism.
Suspicions that some of the sex workers were under-age "cannot be ruled out", the document states.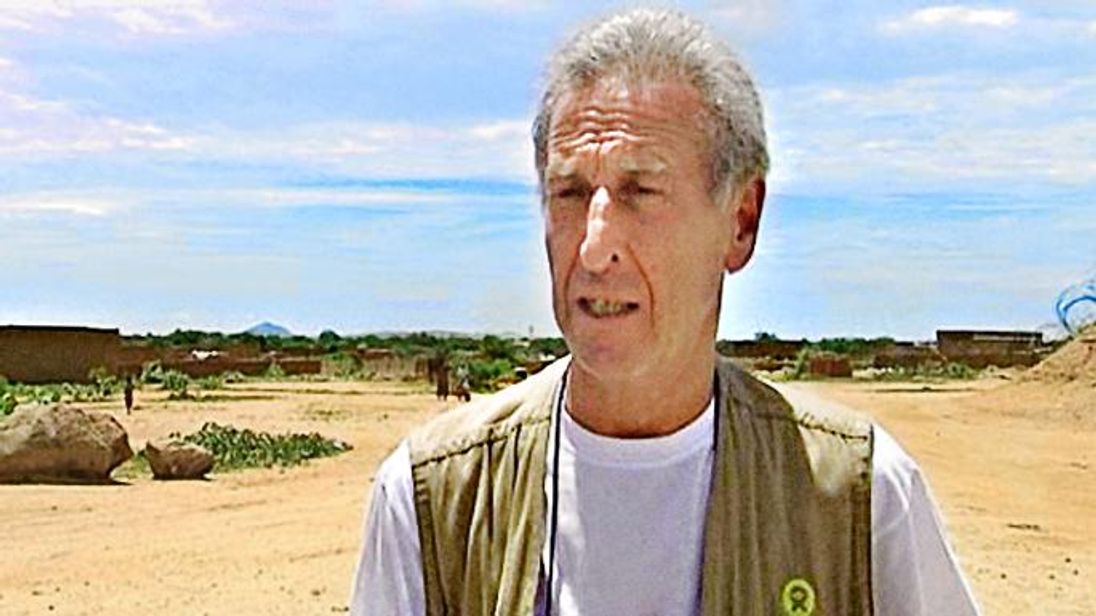 Oxfam officially released the findings after a leaked copy of the report was published by The Times newspaper.
In a statement, it said: "We are making this exceptional publication because we want to be as transparent as possible about the decisions we made during this particular investigation and in recognition of the breach of trust that has been caused.
"We hope this also contributes to rebuilding trust with those who support our work."
:: World Vision denies staff sexually exploited Haiti victims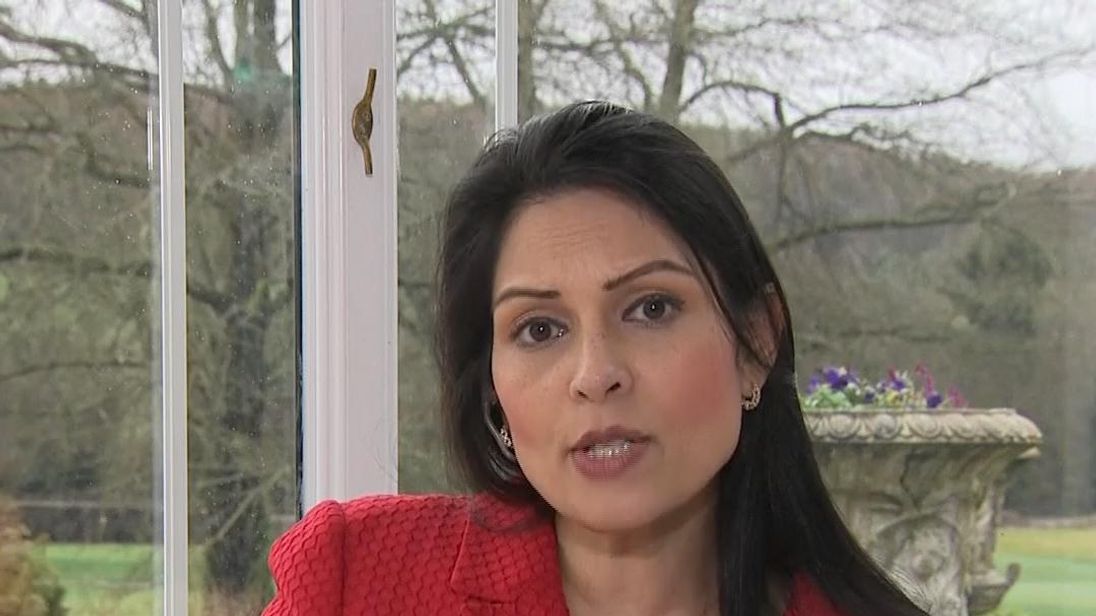 The 10-page report alleges that Roland Van Hauwermeiren, director of operations in Haiti, admitted using sex workers in his charity-funded accommodation and was granted a "phased and dignified exit".
Last week, he denied ever having used prostitutes on the Caribbean island.
Oxfam staff had been stationed on Haiti to provide support following the devastating earthquake in 2010 which killed thousands of people.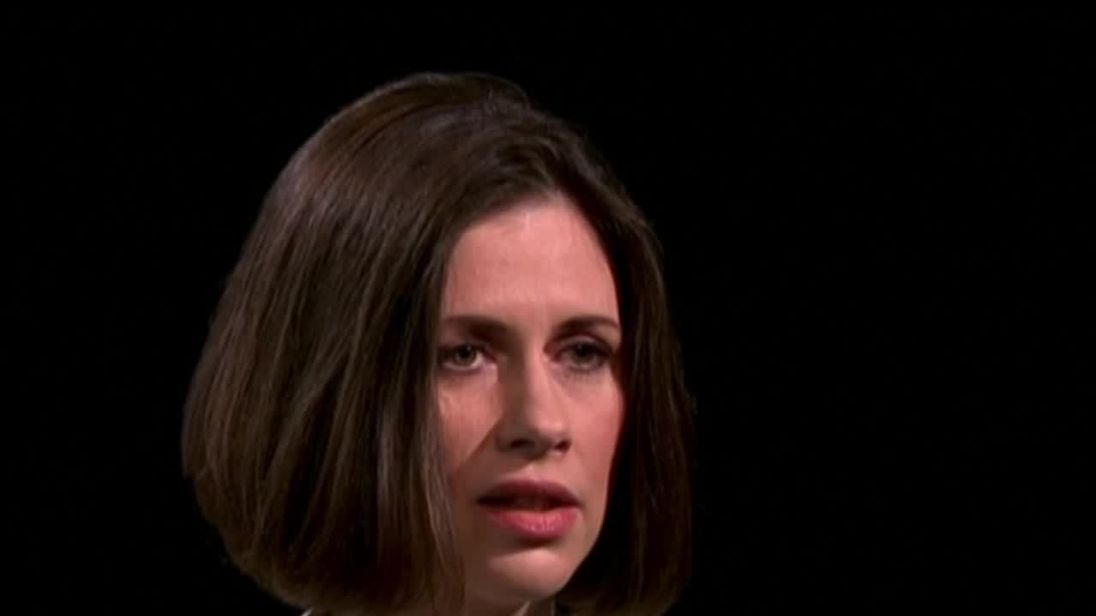 A section of the report entitled "lessons learned action plan" called for tighter safeguarding across the charity industry to stop disgraced aid workers from moving to new jobs.
It read: "Need better mechanisms for informing other regions/affiliates/agencies of behavioural issued with staff when they move and to avoid 'recycling' poor performers/problem staff."
Several men at the centre of the allegations subsequently took up roles in aid organisations, including Oxfam.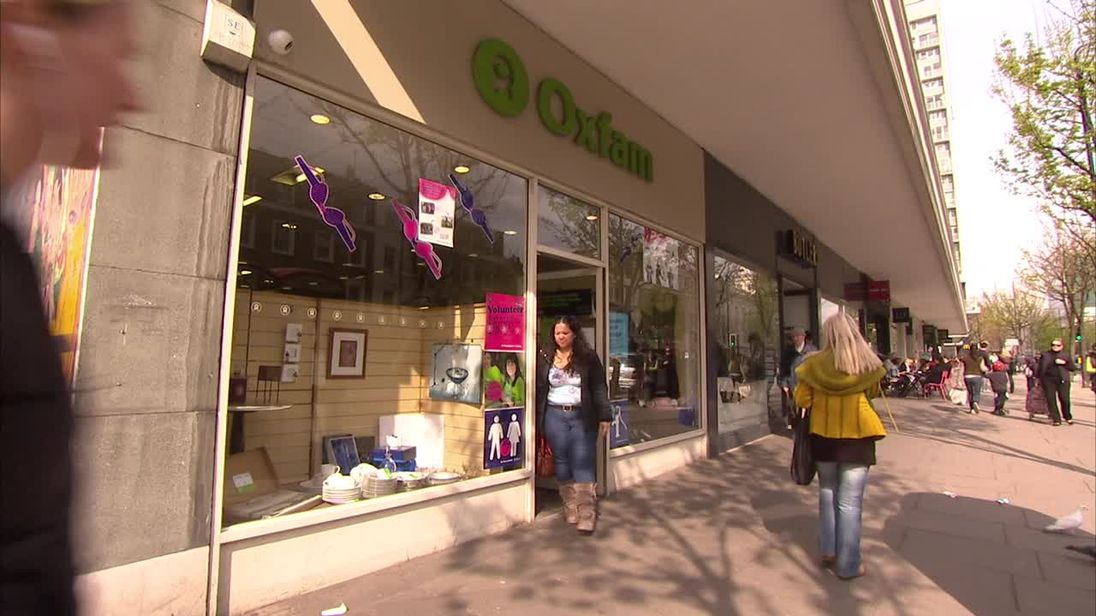 Mr Van Hauwermeiren took up a senior role at Action Against Hunger in Bangladesh, which has claimed Oxfam made no mention of his alleged conduct in 2011.
Another former staff member was employed by Oxfam as a consultant in Ethiopia months after being sacked, a move described as a "serious error" by the charity last week.
Oxfam faces having its funding threatened and an investigation by the Charity Commission following the revelations.
The 2011 report makes no reference to any direct interaction with the women in Haiti who were affected by the alleged abuse.
In a statement, Oxfam said: "Oxfam GB will discuss these cases with the Charity Commission as part of the Charity Commission inquiry to work out what else it can do in relation to the victims."
Perseverance: NASA's rover takes 11 million earthling names to Mars | World News
Nearly 11 million people landed on Mars last week – even if it was just in names only.
When NASA's Perseverance rover touched down on the red planet, it did so bearing three silicon chips.
Upon these small pieces of silicon – each one no larger than a fingernail – millions of names were etched with an electron beam.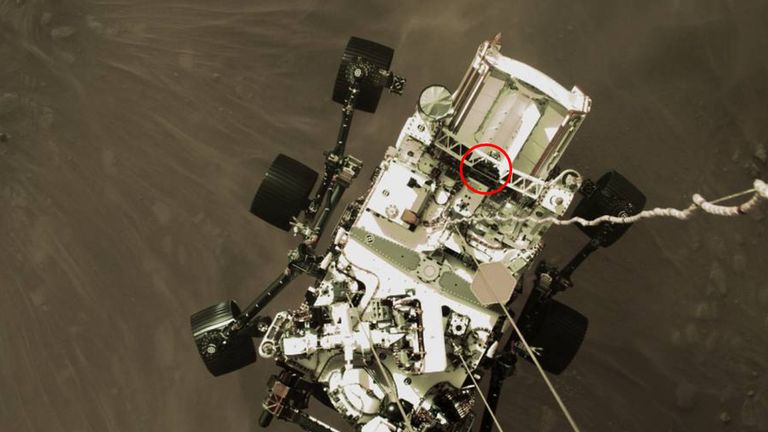 The beam allows for the writing to be less than one micron across – much less than the width of a human hair.
In total, 10,932,295 people from around 250 countries and territories had their names travel the 300 million miles through the solar system aboard the rover.
And 284,350 of those were people in the UK, with participating countries stretching from the United States to Niue as part of the "Send Your Name To Mars" project.
The silicon chips were attached to a plate on one of Perseverance's central beams, ensuring the camera on the rover could see them.
A virtual boarding pass was also sent to those who signed up for the scheme.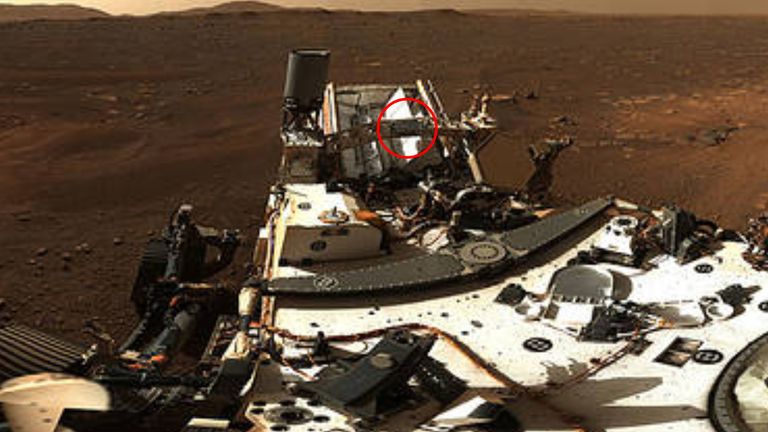 The previous NASA landing on Mars was InSight in November 2018 – this craft had 2,429,807 earthling names on it.
Meanwhile, 7,289,416 people have already signed up to have their names transported across the cosmos on the agency's next mission to the red planet.
Indonesia: Six killed and one missing after illegal gold mine collapses | UK News

Six people have been killed after an illegal gold mine in Indonesia's Sulawesi island collapsed on nearly two dozen people working inside.
One other worker is missing following the incident, officials said on Thursday.
An estimated 22 people became trapped in the rubble when the mine in Central Sulawesi province's Parigi Moutong district collapsed late on Wednesday due to unstable soil, according to Andrias Hendrik Johannes, who heads the local search and rescue agency.
The bodies of four women and two men were recovered during a gruelling search effort through the night.
Rescuers were also able to pull 15 survivors from the debris.
Police, emergency personnel, soldiers and volunteers have been trying to locate one worker who is still missing.
However, their efforts were hampered by the remote location of the mine and the unstable soil that risked further slides.
Video from the scene showed rescuers struggling to bring out a body bag from an inundated ravine.
Illegal or informal mining operations are commonplace in Indonesia, but put workers in conditions with a high risk of serious injury or death.
Landslides, flooding and collapses of tunnels are just some of the hazards putting labourers' lives at risk.
Meanwhile, much of the processing of gold ore involves use of highly toxic mercury and cyanide by workers using little or no protection.
Indonesia accounts for about 3% of the world's gold production – most of that coming from the Grasberg mine in Papua province, said to have $40bn (£28bn) in reserves and up to 20,000 workers.
German man charged with spying after 'passing parliament floor plans to Russia' | World News
A German man has been charged with espionage for allegedly passing information on properties used by the German parliament to Russian military intelligence, prosecutors have said.
Identified only as Jens F in line with German privacy rules, the suspect worked for a company that had been repeatedly contracted to check portable electrical appliances by the Bundestag – the lower house of parliament.
Federal prosecutors said he had access to PDF files with floor plans of the properties involved.
The Bundestag is based in the Reichstag building, a Berlin landmark, but also uses several other sites.
At some point before early September 2017, the suspect "decided of his own accord" to give information on the properties to Russian intelligence, the prosecutors said.
They allege he sent the PDF files to an employee of the Russian Embassy in Berlin, who was an officer with Russia's GRU military intelligence agency.
In October, the European Union imposed sanctions on two Russian officials and part of the GRU agency over a cyberattack against the German parliament in 2015.
Additionally, a Russian man accused of killing a Georgian man in downtown Berlin on Moscow's orders in 2019 is on trial in Berlin.
And last year's poisoning of Russian opposition leader Alexei Navalny, who was flown to Germany for treatment and then arrested immediately on his return to Russia, has added another layer to tensions.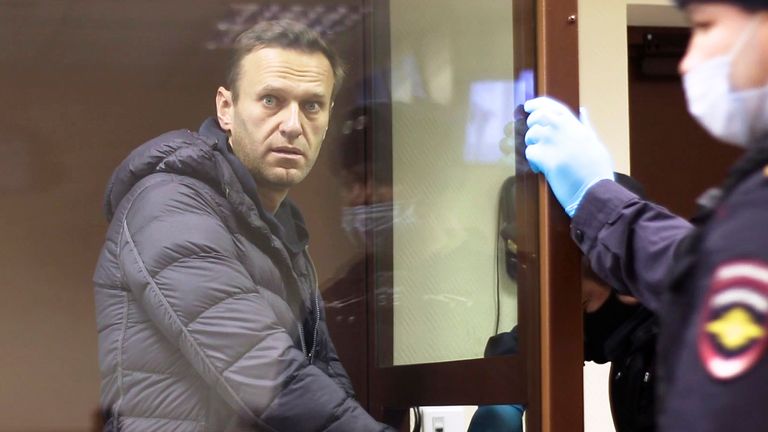 Mr Navalny became ill during a domestic flight in Russia on 20 August last year.
After tests by the Organisation for the Prohibition of Chemical Weapons confirmed the nerve agent novichok was used in the poisoning, Russian foreign minister Sergey Lavrov accused Germany of "not planning to provide any facts, despite all international and legal obligations".
Six members of the Russian government were handed EU and UK travel bans and asset freezes following the incident.