Former AP photographer Max Desfor dies at 104
WASHINGTON –  Former Associated Press photographer Max Desfor, whose photo of hundreds of Korean War refugees crawling across a damaged bridge in 1950 helped win him a Pulitzer Prize, died Monday. He was 104.
Desfor died at his apartment in Silver Spring, Maryland, where he'd been living in his retirement, said his son, Barry.
Desfor volunteered to cover the Korean War for the news service when the North invaded the South in June 1950. He parachuted into North Korea with U.S troops and retreated with them after forces from the North, joined by the Chinese, pushed south.
He was in a Jeep near the North Korean capital of Pyongyang when he spotted a bridge that had been hit by bombing along the Taedong River. Thousands of refugees were lined up on the north bank waiting their turn to cross the river.
"We came across this incredible sight," he recalled in 1997 for an AP oral history. "All of these people who are literally crawling through these broken-down girders of the bridge. They were in and out of it, on top, underneath, and just barely escaping the freezing water."
Desfor climbed a 50-foot-high section of the bridge to photograph the refugees as they fled for their lives.
"My hands got so cold I could barely trip the shutter on my camera," he remembered. "I couldn't even finish a full pack of film. It was just that cold."
The Pulitzer jury in 1951 determined that Desfor's photos from Korea the previous year had "all the qualities which make for distinguished news photography — imagination, disregard for personal safety, perception of human interest and the ability to make the camera tell the whole story." The Pulitzer board honored his overall coverage of the war, based on a portfolio of more than 50 photos, and cited the Taedong River bridge shot in particular.
A native of New York, Desfor was born in the Bronx on Nov. 8, 1913, and attended Brooklyn College. He joined the AP in 1933 as a messenger. After teaching himself the basics of photography and moonlighting as a baby photographer, he began shooting occasional assignments for the AP. He became a staff photographer in the Baltimore bureau in 1938 and moved to the Washington bureau a year later.
During World War II, Desfor photographed the crew of the Enola Gay after the B-29 landed in Saipan from its mission to drop an atomic bomb on Hiroshima in August 1945. He was with the first wave of Marines at Tokyo Bay shortly after Japan's surrender that month and photographed the official surrender ceremony aboard the USS Missouri on Sept. 2, 1945.
Desfor worked for the AP in the Philippines and in India, where he photographed Mahatma Gandhi and later covered the assassinated leader's funeral in 1948. He also worked in the AP's Rome bureau and was set to return to the U.S. when war broke out in Korea.
After the war Desfor served as supervising editor of Wide World Photos, the AP's photo service, and returned to Asia in 1968 as photo chief for the region. He retired from the AP in 1978, then joined U.S. News & World Report as photo director.
Desfor and his wife, Clara, raised a son, Barry, of Wauconda, Illinois. She died in 2004.
In January 2012, when he was 98, Desfor and his longtime companion, Shirley Belasco, surprised guests at a party celebrating her 90th birthday by marrying in front of their guests. They had been friends since the 1980s when the Desfors and Ms. Belasco lived in the same Silver Spring apartment building and became a couple a few years after his wife's death. Ms. Belasco died in 2015.
A photo Desfor took during his long career that had particular meaning to him also came from the Korean War. Walking near a field he spotted two hands, blue from cold, sticking up in the snow and photographed them. The hands, which had been bound, belonged to one of several civilians taken prisoner and executed, their bodies left to be covered by snowfall.
"I labeled that picture, later on, 'Futility,' because it's always been — I've always felt that it's the civilians caught in the crossfire, the civilians, the innocent civilians, how futile it is for war," he said for the oral history. "That epitomized it to me."
India: Head of 'world's largest family' Ziona Chana dies – leaving behind 39 wives and 94 children | World News

A man said to be the head of the world's largest family has died in northeastern India.
Ziona Chana had 39 wives, 94 children and 33 grandchildren – all of whom lived together in a four-storey pink house with about 100 rooms in Baktawng in Mizoram state.
The 76-year-old was the leader of a local Christian sect, named Chana, founded by his father in 1942 and with a current membership of hundreds of families.
Ziona married his first wife when he was 17 and claimed he once married 10 women in a year.
They shared a dormitory near his private bedroom and locals said he liked to have seven or eight of them by his side at all times.
The chief minister of Mizoram confirmed his death on Twitter, saying the village of Baktawng had become a "major tourist attraction" because of the family.
With a total of 167 members, the family is the world's largest, according to local media, although this depends on whether you count Mr Chana's grandchildren.
In a 2011 interview with Reuters, Ziona said: "I am ready to expand my family and willing to go to any extent to marry.
"I have so many people to care for and look after, and I consider myself a lucky man."
Vladimir Putin: 'Where is the proof' Russia is waging a cyber war against the United States? | World News
Russian leader Vladimir Putin has denied claims his country is waging a cyber war against the United States.
In an exclusive interview with NBC News, the Russian president rebuffed accusations Russian hackers, or the government itself, is using technological warfare against America – as baseless.
He said claims his country was involved in cyber attacks had become "farcical", asking: "Where is the evidence? Where is the proof?"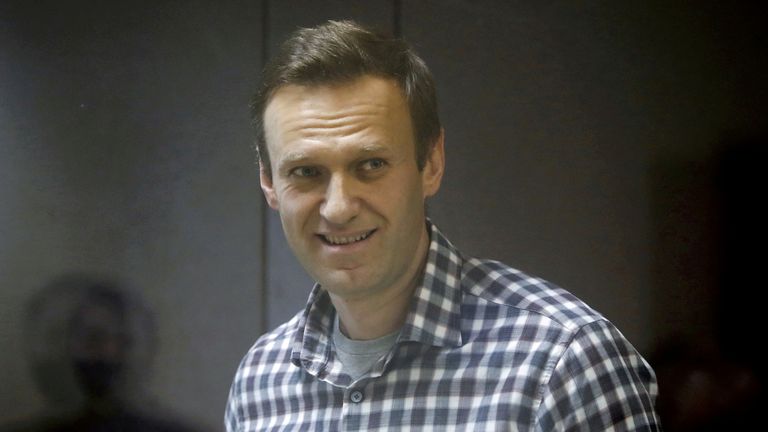 "We have been accused of all kinds of things: election interference, cyber attacks and so on and so forth. And not once, not one time did they bother to produce any kind of evidence or proof," he said.
Evidence has been put forward by US intelligence services of Russian hackers targeting the federal government and meddling in US elections.
Mr Putin also denied ordering the poisoning of Kremlin critic Alexei Navalny.
Pressed on whether he had any involvement, he said: "Look, such decisions in this country are not made by the president."
Russian intelligence services have been accused of poisoning Mr Navalny, who survived the incident but now remains in a Russian prison.
Asked whether the former opposition leader would make it out of prison alive, Mr Putin said: "He will not be treated any worse than anybody else."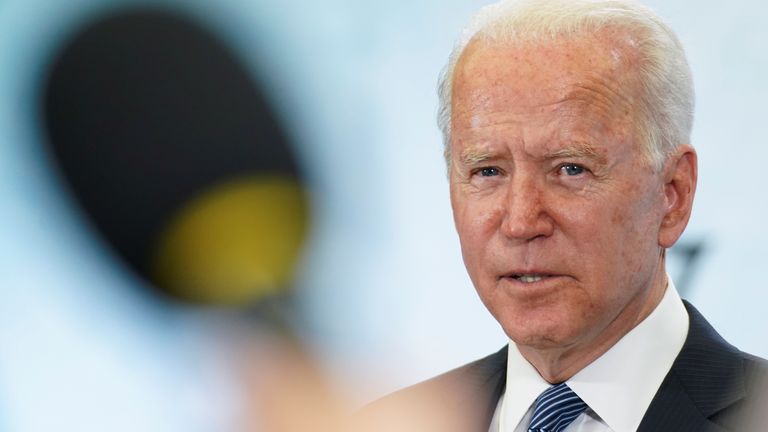 Mr Putin's comments come just two days before he and Joe Biden are due to sit down for talks in Geneva on Wednesday.
The US president will be fresh from his meeting with NATO leaders, who have signalled that Russia remains a security risk to Western allies.
In his interview with NBC, Mr Putin said Russia would be willing to engage with other countries including the US and would value "predictability and stability".
The Russian president has made no secret that he supported Mr Biden's predecessor Donald Trump, who he called "extraordinary" and "talented".
Mr Putin and Mr Biden have had somewhat more rocky relations, with the current US president agreeing when asked whether he thought the Russian president was a killer.
When this was put to Mr Putin, he replied: "Over my tenure, I've gotten used to attacks from all kinds of angles. And none of it surprises me."
Finke Desert Race crash: Spectator killed and two injured at Australian off-road event | World News

A man has died and two others have been injured after a car crashed into spectators during a race in Australia.
The car, which was taking part in the 285-mile (460km) Finke Desert Race, struck a group of people around 22 miles (35km) from the finish.
A 60-year-old man died at the scene.
A man in his 50s was seriously injured and taken to Alice Springs Hospital, while the driver, a woman in her 50s, suffered minor injuries, Northern Territory police confirmed.
Police have issued an appeal for information as they continue to investigate the circumstances.
Motorsport Australia issued a statement calling it "tragic news" and offering "sympathies to the families, friends and all those impacted".
The governing body also said it would begin its own investigation and provide counselling to all competitors, officials and people associated with the race.
The track is described on its website as having a "reputation for being one of the most difficult off-road courses in one of the most remote places in the world".
The two-day off-road, multi-terrain race for motorcycles, cars, buggies and quads through desert country between Alice Springs and the town of Aputula, also known as Finke, takes place every June.
The car section of the race has now been cancelled.