Brexit will not lead to Mad Max-style world, says David Davis
David Davis hopes to calm fears of Brexit triggering a "race to the bottom" in production standards in a speech on Tuesday.
The Brexit Secretary will declare that leaving the EU will instead create a "race to the top in global standards".
Speaking in Vienna, Austria, as part of a series of speeches designed as a PR blitz on Brexit, he is set to say the concerns are "borrowed from dystopian fiction".
Some critics have raised concerns that quitting the single market could see a drop in food standards – such as chlorinated chickens and milk containing antibiotics being part of a US trade deal.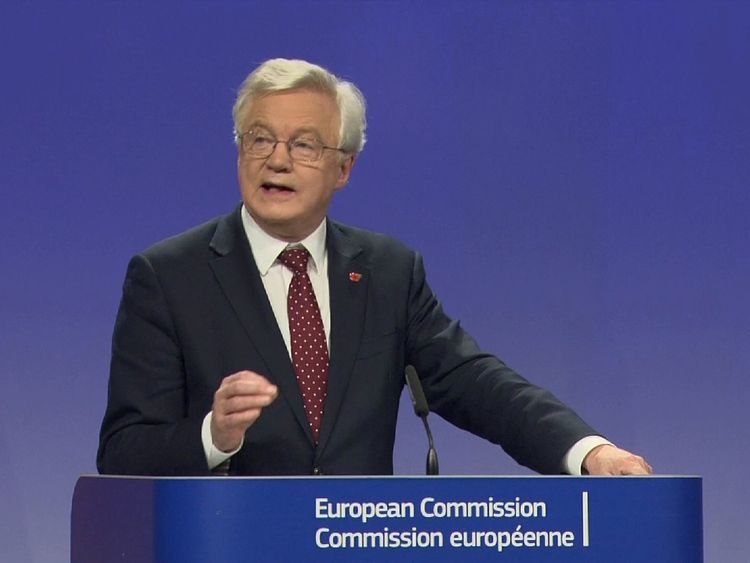 He will say some critics "fear that Brexit could lead to an Anglo-Saxon race to the bottom. With Britain plunged into a Mad Max-style world borrowed from dystopian fiction".
"These fears about a race to the bottom are based on nothing, not history, not intention, nor interest."
Mr Davis will add: "While I profoundly disagree with them. It does remind us all that we must provide reassurance."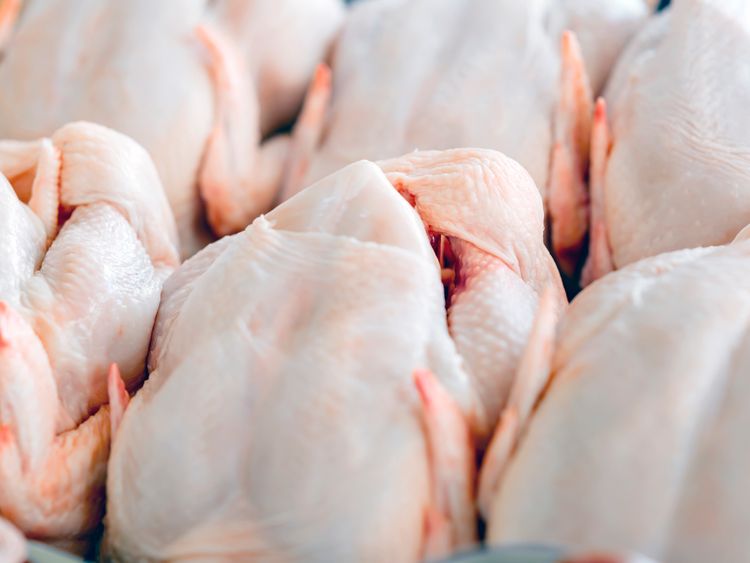 He will present the Government's view as part of a case for a Free Trade Agreement with the EU after Brexit day – saying he is "certain" a good deal can be achieved.
"The agreement we strike will not be about how to build convergence but what to do when one of us wants to make changes to rules," Mr Davis is expected to tell business leaders.
"Neither side should put up unnecessary barriers during this process."
He will add that the deal requires "close, even-handed cooperation between these authorities and a common set of principles to guide them".
Responding, Labour MP and supporter of the pro-EU group Open Britain Chuka Umunna branded Mr Davis' trailed speech "utterly lacking in any content or vision".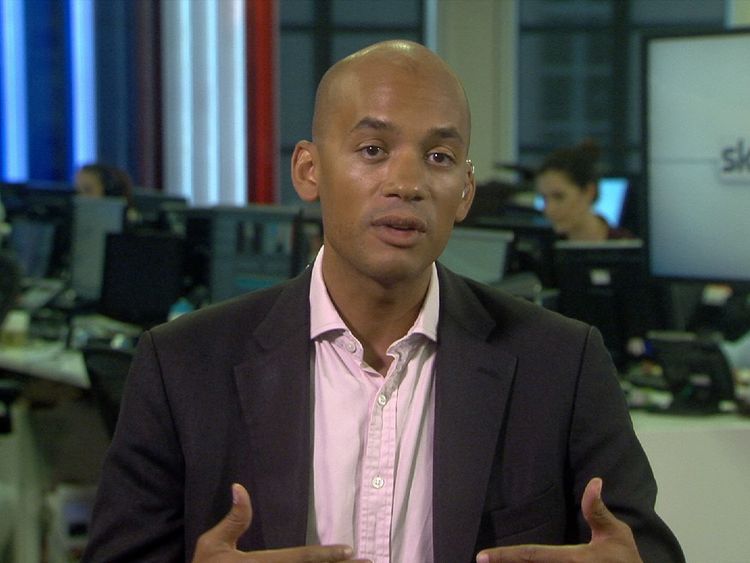 He said: "David Davis insists that Brexit won't mean a race to the bottom on everything from workers' rights to environmental standards but not everyone around the Cabinet table agrees with him.
"Theresa May has repeatedly failed to rule out scrapping working time regulations, Boris Johnson wants to get rid of the Social Chapter and Liam Fox says he's in favour of importing chlorinated chicken from the United States."
Liberal Democrat leader Vince Cable added Mr Davis "might as well be making the case for staying in the EU".
He said: "It's the Boris Johnson school of having the cake and eating it, which we already know is unrealistic."
It comes after speeches by Prime Minister Theresa May and Foreign Secretary Boris Johnson.
Mrs May announced she wanted a new security treaty with the EU – and said she would "respect" the remit of the European Court of Justice when Britain participated in its agencies.
Mr Johnson set out his pitch for "the great liberal project of the age". And he refused to rule out quitting this year.
PM offers Britain's stadiums for all of the European Championship with eyes on 2030 World Cup bid | UK News

The prime minister has offered Britain's stadiums for the whole European Championship while eyeing a bid for the 2030 World Cup.
The tournament was postponed from last year because of the coronavirus pandemic.
The semi-finals and final are already set for Wembley in July but Boris Johnson told The Sun: "Any other matches they want hosted, we are certainly on for that."
He added: "We are very, very keen to bring football home in 2030. I do think it's the right place.
"It's the home of football, it's the right time. It will be an absolutely wonderful thing for the country."
The government will provide £2.8m to pursue the bid by England, Wales, Scotland, Northern Ireland and Ireland to host the 2030 World Cup.
In a statement, the football associations said they were "delighted" that the UK government had promised to support the bid.
"We will continue to undertake feasibility work to assess the viability of a bid before FIFA formally open the process in 2022.
"Staging a FIFA World Cup would provide an incredible opportunity to deliver tangible benefits for our nations.
"If a decision is made to bid for the event, we look forward to presenting our hosting proposals to FIFA and the wider global football community."
FIFA is planning for its congress of 211 football nationals to choose the 2030 host in 2024.
A rival bid is being prepared by Spain and Portugal and it has been reported that UEFA wants just one bid from the continent.
There is also a bid shaping up from South American countries Argentina, Uruguay, Paraguay and Chile.
China could throw its hat in the ring too if FIFA changes its rules on the rotation of World Cup hosts, with the Asian confederation also staging the 2022 tournament in Qatar.
The 2026 event will be hosted by the US, Canada and Mexico.
Also on Monday night, the government announced plans to provide an additional £1.2m to support the FA to stage the Women's Euro football competition next year, with the money to go towards extending contracts of the delivery teams, host city resource costs and the opening ceremony.
The competition will see England welcome 16 teams playing at 10 venues in eight cities.
Queen unveils statue of herself in South Australia – with the help of technology | UK News
The Queen has unveiled a statue of herself in Australia, despite being thousands of miles away in Windsor Castle.
The 94-year-old has continued her work virtually during the coronavirus pandemic, like many of those in her family.
But after almost 70 years on the throne she was able to joke about the technology that has allowed her to unveil a statue virtually for the first time.
In a video call with the governor of South Australia Hieu Van Le and the state's premier Steven Marshall, she said: "I would think possibly it might be quite alarming to suddenly see it out of the window – you'd think, gracious, has she arrived unexpectedly?"
The sculpture depicts the monarch in a coat and hat carrying her trademark Launer handbag and it sits in the grounds of Government House in Adelaide, South Australia.
When told it had become the most popular place for people to take photographs, the Queen chuckled and said: "Oh really?"
Mr Le said: "They feel very close to you through standing in front of the statue."
Sculptor Robert Hannaford also presented the Queen with a "maquette", a scale model of the statue, which will be sent as a memento.
The Queen remarked: "That's very kind. I'm glad it's not quite as big as the original statue."
At the start of the call, the Queen had joked about what time of day it was in Australia.
"Good morning," she said. "Well that's good morning to me. It looks… I don't know what time of day it is to you."
She was also briefed on other developments in South Australia, including the early stages of the vaccine programme, the response to COVID-19 and the lifting of restrictions.
She also heard about the region's recovery from drought and bushfires.
The video call took place on Wednesday last week but it was released by Buckingham Palace on Monday, the same day the Duke of Edinburgh was moved from King Edward VII's hospital to St Bartholomew's.
Philip, 99, has been in hospital for almost two weeks and will undergo testing and observation for a pre-existing heart condition.
Nicolas Sarkozy: Former French president to appeal guilty verdict in corruption trial | World News
Former French president Nicolas Sarkozy is set to appeal after he was handed a one-year prison term and two-year suspended sentence for corruption and influence peddling.
The 66-year-old was convicted by a court in Paris on Monday for having tried to illegally obtain information from a senior magistrate in 2014 about a legal action in which he was involved.
The court said Sarkozy will be entitled to request to be detained at home with an electronic bracelet, meaning he is unlikely to go to jail.
He left the court without speaking, but his lawyer said he would appeal, and prove his innocence, describing the ruling as "extremely severe and wholly unjustified."
And a post on his wife Carla Bruni's Instagram account read: "What a senseless witch-hunt, my love @nicolassarkozy …. The fight will continue, the truth will see the light #injustice."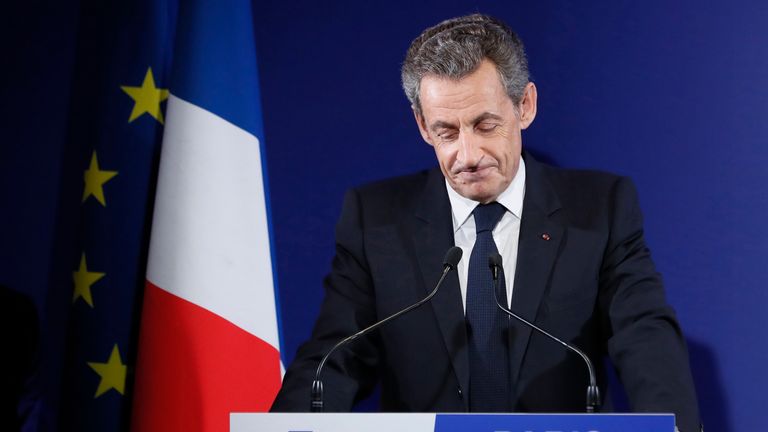 The trial at the end of last year heard how the former politician, who was president from 2007 to 2012, forged a "corruption pact" with his lawyer Thierry Herzog, 65, and senior magistrate Gilbert Azibert, 74.
The trial focused on phone conversations that took place in February 2014. At the time, investigative judges had launched an inquiry into the financing of the 2007 presidential campaign.
During the investigation, they incidentally discovered that Sarkozy and Herzog were communicating via secret mobile phones registered to the alias "Paul Bismuth".
According to wiretapped conversations, Sarkozy instructed Herzog to promise Azibert a job in Monaco in exchange for leaking information about another legal case in which he was involved.
The court said the facts were "particularly serious" given that they were committed by a former president who used his status to help a magistrate who had served his personal interest.
In addition, as a former lawyer, he was "perfectly informed" about committing an illegal action, the court said.
Sarkozy's two co-defendants – Herzog and Azibert – were also found guilty and given the same sentence.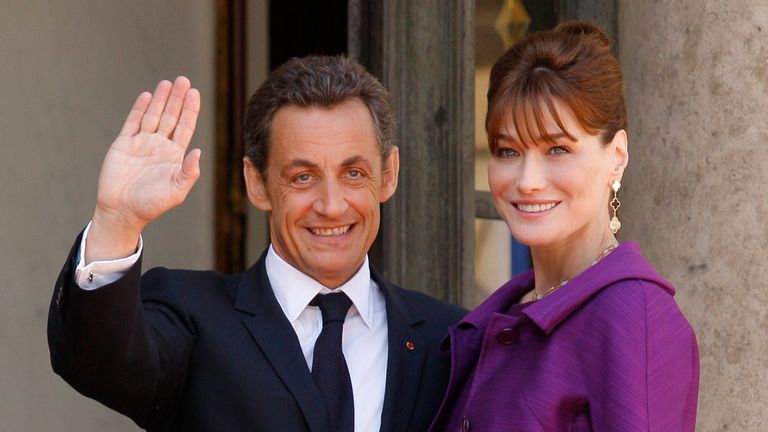 This is the first time in France's modern history that a former president has gone on trial for corruption.
Sarkozy's predecessor, Jacques Chirac, was found guilty in 2011 of misuse of public money and given a two-year suspended prison sentence for actions during his time as Paris mayor, but he did not end up having to appear in court because of ill health.
Sarkozy will face another trial later this month along with 13 other people on charges of illegal financing of his 2012 presidential campaign.
His party is suspected of having spent 42.8m euros, almost twice the maximum authorised, to finance the campaign, which ended in victory for Francois Hollande.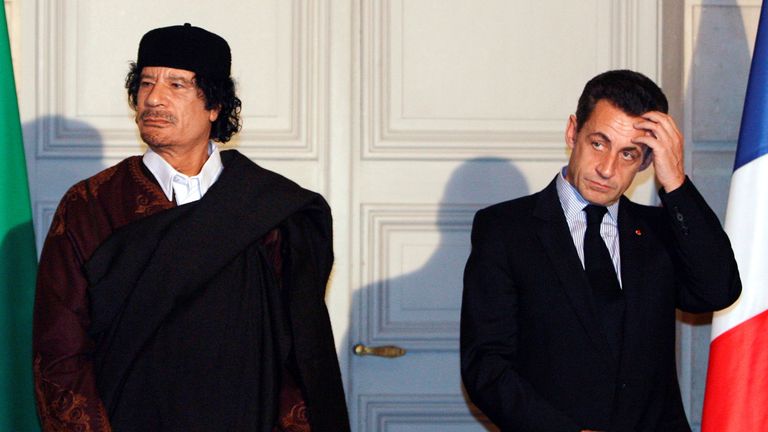 In another investigation opened in 2013, Sarkozy is accused of having taken millions from then-Libyan dictator Muammar Gadhafi to illegally finance his 2007 campaign.
He was handed preliminary charges of passive corruption, illegal campaign financing, concealment of stolen assets from Libya and criminal association. He has denied wrongdoing.