Boyfriend of woman killed by ex-lover saves her son by jumping from balcony, report says
The 4-year-old son of a California woman who was gunned down by her ex-lover was reportedly saved when the woman's new boyfriend grabbed the preschooler and jumped with him from a second-floor balcony to dodge a barrage of bullets.
The gunman, identified as Bradley Thomas Woss, was found dead Sunday morning at Indian Hills Golf Club in Jurupa Valley, Calif., Redlands police said. Authorities said Woss, 33, died from an apparent self-inflicted gunshot wound.
Police were hunting Woss after he allegedly shot and killed ex-girlfriend Kacey McKinney on Feb. 13. Woss and the 31-year-old woman reportedly got into an argument over her new relationship just before shots were fired. The couple had broken up about two years ago, family told CBSLA.
McKinney was pronounced dead at the scene.
McKinney's son and her current boyfriend fled the apartment building during the deadly shooting by jumping from the second-floor apartment balcony. Woss allegedly fired at the two while they fled.
The boyfriend, who was not identified, suffered minor injuries from the jump. It's unclear if the 4-year-old was injured, but a witness told Redlands Daily Facts that he saw a firefighter comforting the child after the deadly shooting.
Friends described McKinney as an "amazing person" who will be "missed so much."
"She was an amazing person. Anyone who knows her knows her piercing beautiful green eyes and her beautiful smile. Her wonderful laugh," Andi Kameradt, a friend of McKinney's, told CBSLA. 
British twin sisters attacked by crocodile while swimming in lagoon in Mexico | UK News
The Foreign Office has said it is supporting a family after two British sisters were taken to hospital in Mexico after being attacked by a crocodile while swimming in a lagoon at night.
A spokeswoman for the Foreign, Commonwealth & Development Office told Sky News: "We are supporting the family of two British women who are in hospital in Mexico, and are in contact with the local authorities."
Twins Melissa and Georgia Laurie, 28, were swimming in Manialtepec Lagoon, near Puerto Escondido about 450 miles (724km) southeast of Mexico City.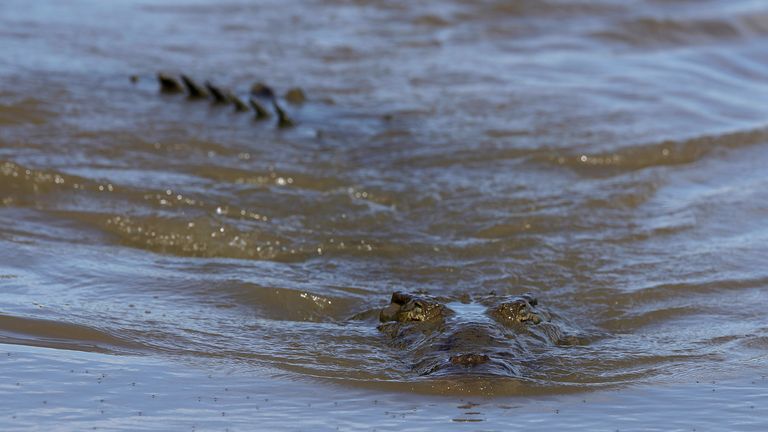 It is reported that Melissa was dragged under the water by the animal and her sister found her face-down on the surface several minutes later.
The pair's father Sean Laurie said Georgia tried to bring Melissa back to their boat but the crocodile attacked again.
Mr Laurie told the Daily Mail: "Georgia had to fight it off. She kept punching it in the head."
Their mother Sue Laurie said both sisters were rushed to hospital after sustaining bite injuries, with Melissa placed into a medically-induced coma.
Mrs Laurie said: "Melissa is alive, but we don't know if her injuries are life-threatening or not.
"She has water on her lungs and she has been coughing up blood. So we don't know if she has a punctured lung or not."
The sisters, who have been backpacking around the world, were visiting the tourist site with a tour company and had reportedly been told it was safe to go in the water.
Hundreds arrested, guns, drugs and millions in cash seized after joint operation targets organised crime gangs | World News
More than 200 people suspected of being involved in organised crime have been arrested after police infiltrated an app to access millions of messages about "industrial scale" drug imports and murder plots.
A joint operation between Australia and the FBI, which began in 2018, led to arrests in Asia, South America and the Middle East.
Australian officials said the investigation had "struck a heavy blow against organised crime – not just in this country, but one that will echo around organised crime around the world".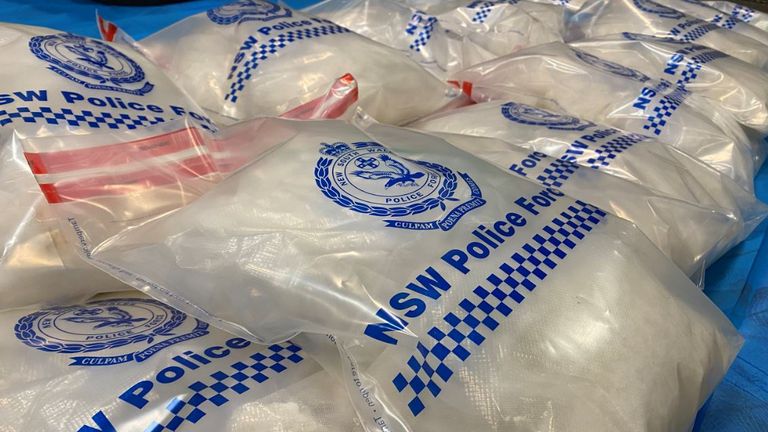 Among those arrested are suspects with links to Australian-based Italian mafia, outlaw motorcycle gangs, Asian crime syndicates and Albanian organised crime.
"This is a watershed moment in Australian law enforcement history," prime minister Scott Morrison said on Monday.
Australia did not give any details on arrests in other countries but said Interpol and the FBI would hold news conferences later.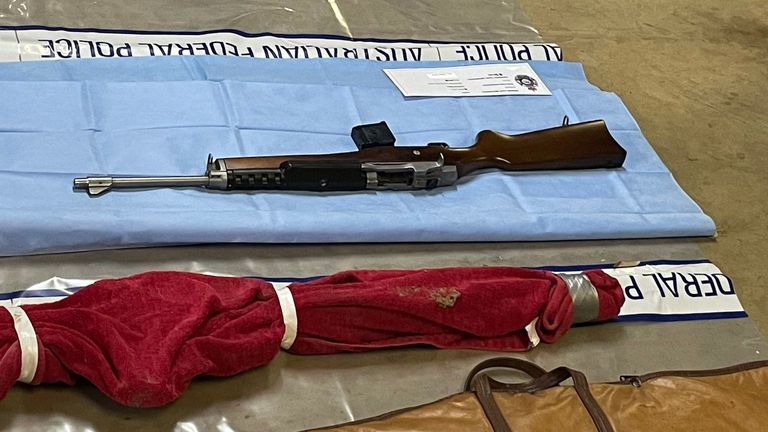 The plan saw officials in the US take control of a messaging app called ANOM, which authorities said was popular with organised criminals.
When an Australian underworld figure begun distributing the app to his associates as a secure means to communicate, law enforcement authorities could monitor all their messages.
"We have been in the back pockets of organised crime," Australian Federal Police Commissioner Reece Kershaw said.
"All they talk about is drugs, violence, hits on each other, innocent people who are going to be murdered."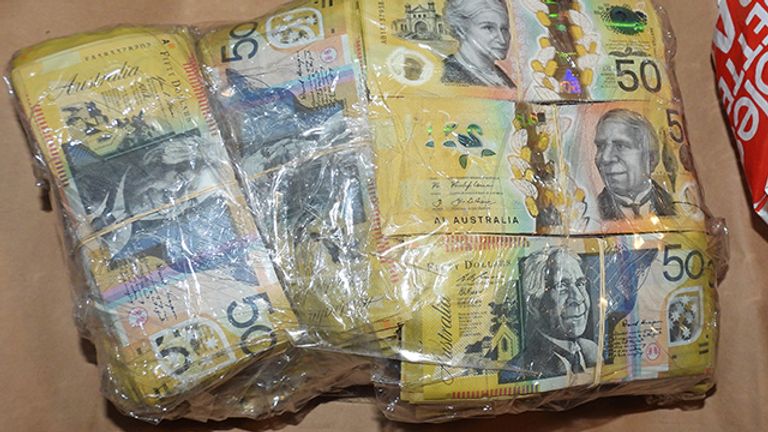 Mr Kershaw said one murder plot involved plans to target a cafe with a machine gun, while a family of five was also targeted.
He added: "Today, Australia is a much safer country because of the extraordinary outcome under Operation Ironside.
"It highlights how devastatingly effective the AFP is when it works with local and global partners, and takes its fight against trans-national organised crime offshore.
"This world-first operation will give the AFP, state and territory police years of intelligence and evidence.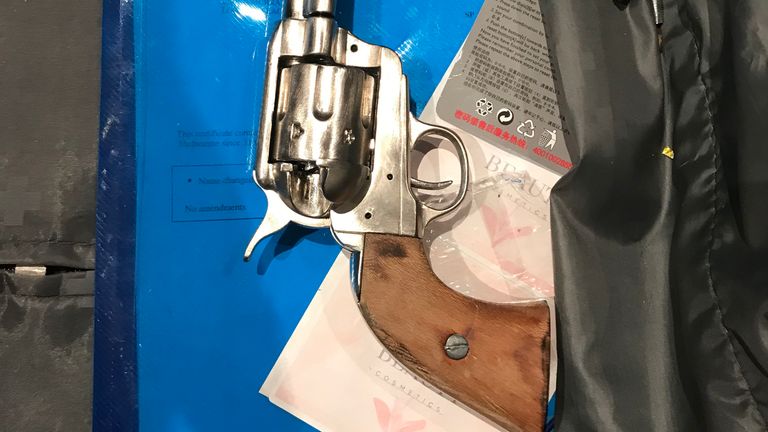 "There is also the potential for a number of cold cases to be solved because of Operation Ironside."
A total of 224 people were arrested and 3.7 tonnes of drugs, 104 firearms as well as almost $35m (£24.7m) in cash were seized.
World Ocean Day: What is it, why does it matter and how to get involved? | Climate News
World Ocean Day is celebrated every 8 June as a reminder of how integral our seas are to life on Earth.
A United Nations initiative, Oceans Day was first declared in 1992 following the UN Conference on Environment and Development in Rio de Janeiro, also known as the Earth Summit, which led to important climate change goals.
In 2008, 8 June was officially designated as World Ocean Day, with a different theme each year.
What is World Ocean Day?
The day is an opportunity to raise global awareness of the benefits humans get from the ocean and our individual and collective duty to use its resources sustainably.
It is also a chance to celebrate and appreciate what the ocean provides, from the oxygen we breathe to the inspiration it provides artists.
Why does World Ocean Day matter?
Oceans cover more than 70% of the planet, produce at least 50% of the world's oxygen, are home to most of the Earth's biodiversity and are the main source of protein for more than a billion people.
They also absorb about 30% of carbon dioxide produced by humans – a buffer for the detrimental impacts of global warming.
The UN hopes World Ocean Day will help inform the public of human actions on the ocean and develop a worldwide movement to protect it and unite the world in sustainably managing the oceans.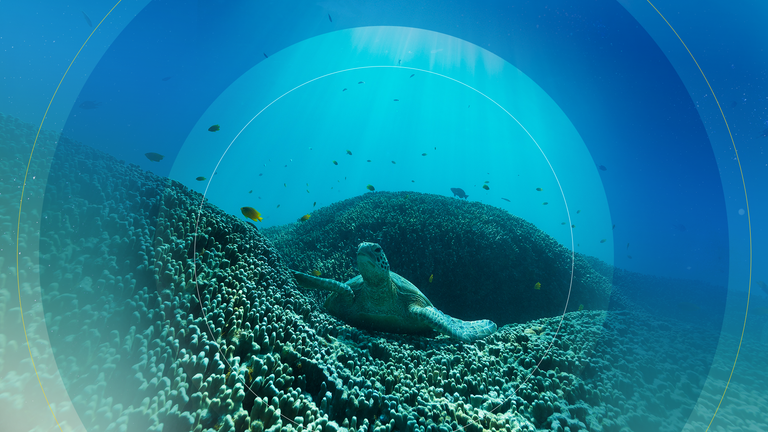 What is this year's theme and what are they hoping to achieve?
The Ocean: Life and Livelihoods is 2021's World Ocean Day theme.
By 2030, an estimated 40 million people will be employed by ocean-based industries.
But the UN says we are taking more from the ocean than can be replenished, with 90% of big fish populations currently depleted and 50% of coral reefs destroyed.
It says a new balance must be created, "rooted in true understanding of the ocean and how humanity relates to it".
The aim of the day is to build a connection to the ocean that is "inclusive, innovative and informed by lessons from the past".
Why is this year particularly important?
It is vital to help protect the ocean every day, but this World Ocean Day comes in the year that the UN Decade of Ocean Science for Sustainable Development begins.
From 2021 to 2030, efforts are being made to use our current knowledge of the oceans better to help politicians and decision-makers choose the best options to save oceans and measure the possible consequences of policies.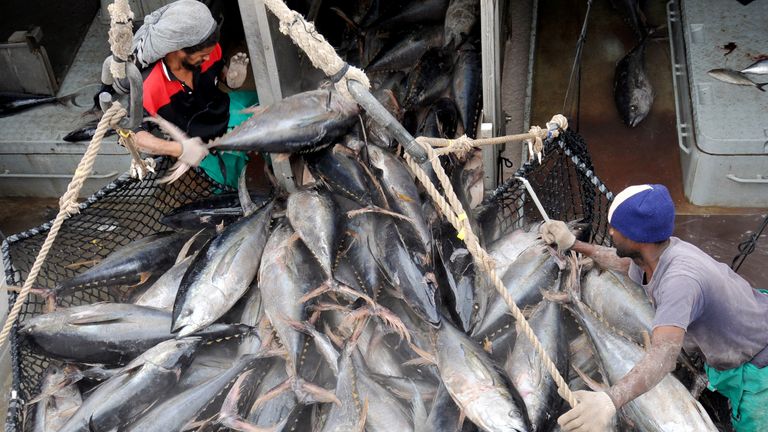 The decade is also aimed at supporting a sustainable Blue Economy, sharing the responsibility of protecting oceans and at bolstering scientific research and technologies.
It is all part of the 2030 Agenda for Sustainable Development adopted by all UN members to end poverty and other deprivations, reduce inequality, spur economic growth, tackle climate change and preserve our oceans and resources.
Who can get involved?
Everyone!
Science centres, research institutes, governments, NGOs, businesses and communities all around the world are planning local and global events involving millions of people.
But you do not have to be part of a group to get involved.
World Ocean Day is happening virtually for the second year in a row, thanks to the pandemic, meaning anyone can sign up to hear talks.
Last year, 350,000 people watched the programme, while 60 million people were talking about it on social media.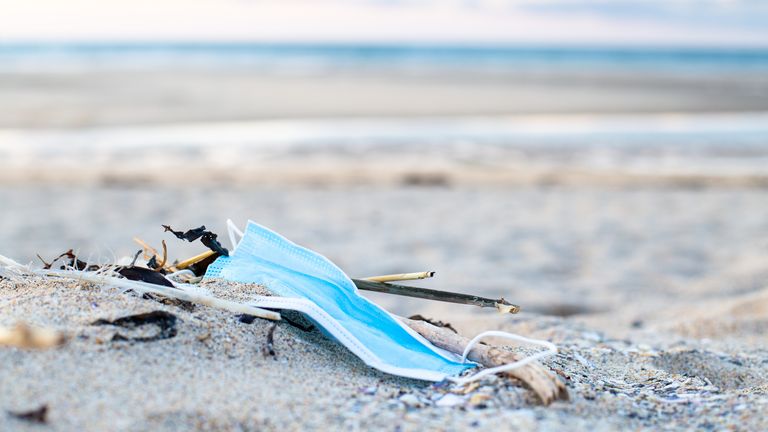 There will be a wide range of more than 40 people talking, including UN Secretary-General Antonio Guterres, actor and environmentalist Gael Garcia Bernal, PhD marine biology student Nicole Yamase, ocean explorer Jean-Michel Cousteau, actor and oceans activist Sam Waterstone and Marisa Drew, chief sustainability officer at Credit Suisse.
Events start at 10am EST (3pm UK time) and will end with a virtual Concert for the Ocean from 4.10pm EST (9pm UK time).
You can sign up for the events here.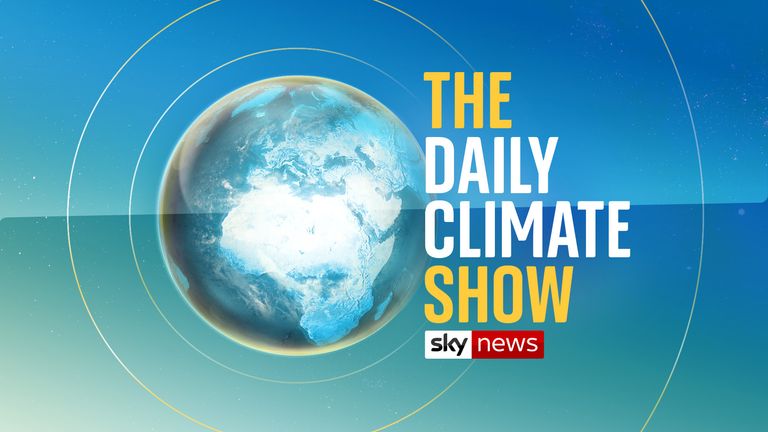 Sky News has launched the first daily prime time news show dedicated to climate change.
The Daily Climate Show is broadcast at 6.30pm and 9.30pm Monday to Friday on Sky News, the Sky News website and app, on YouTube and Twitter.
Hosted by Anna Jones, it follows Sky News correspondents as they investigate how global warming is changing our landscape and how we all live our lives.