Singer Rita Ora jets to Kosovo for independence party
Pop star Rita Ora has flown to Kosovo to headline a concert marking a decade since her country of birth became independent from Serbia.
The singer – whose family left the southeastern European nation in 1991 – jetted out to the capital Pristina on Saturday morning, where she met the prime minister Ramush Haradinja.
"It's been a long journey to get to this point and I think it's just the start of an ongoing incredible journey for our country," the 27-year-old celebrity said.
Earlier she had tweeted to tell her 6.78 million followers she was "so excited for the show", which will kick-off in the city's main square on Saturday evening.
Ora has returned to her birthplace a number of times since finding stardom with tracks like How We Do and Poison, including for the filming of the music video for her 2012 hit Shine Ya Light.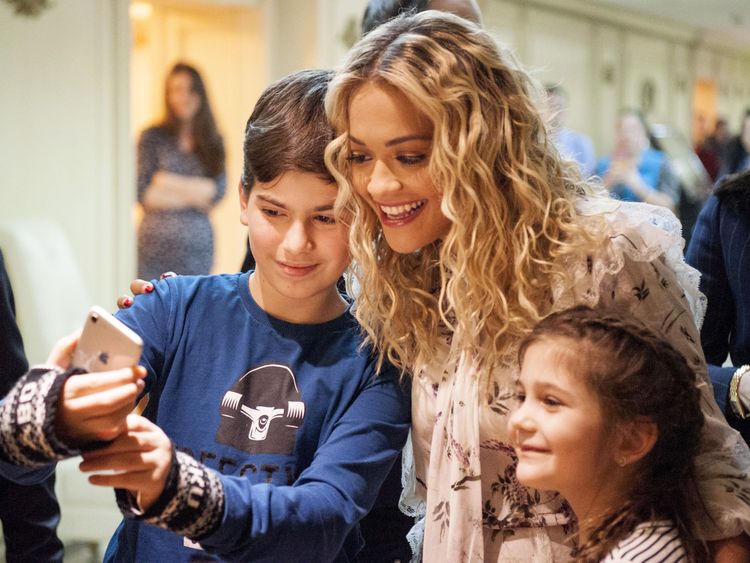 And in 2015, she was named an honorary ambassador for the country by the then president Atifete Jahjaga.
When her family fled, less than a year after she was born, Kosovo was still under the repressive rule of Serbian strongman Slobodan Milosevic, who stripped the Yugoslav province of its autonomy.
In 1998, war broke out between Serbian troops and Kosovo's ethnic Albanian rebels, leaving 13,000 people dead and a subsequent NATO bombing campaign against Belgrade.
Kosovo subsequently received the protection of the UN and, with the support of the US and other western powers, declared independence on 17 February 2008.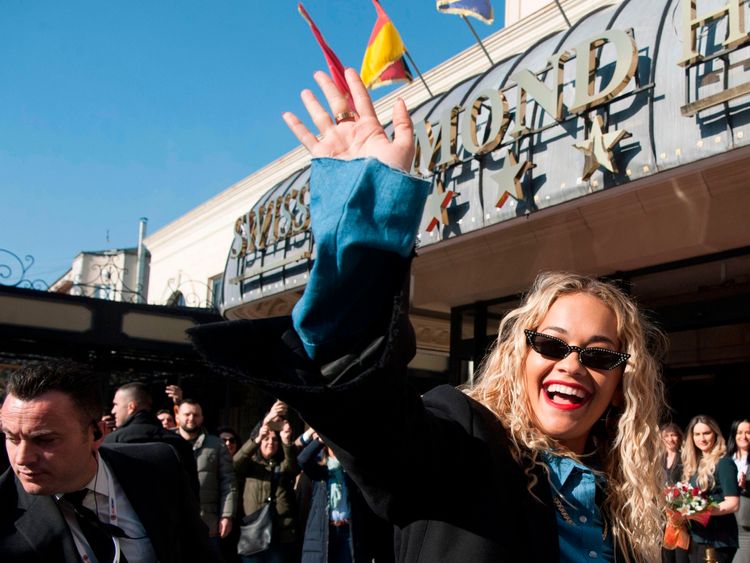 Serbia is still yet to recognise its sovereignty, however, as is Russia, Spain, Greece and several other EU countries.
Prime Minister Haradinaj said on Saturday: "The state of Kosovo has upheld the people's demand for freedom."
But he did acknowledge it was not yet a truly "modern state", with 30% of its 1.8 million people unemployed and small factions of its population still loyal to Serbia.
US President Donald Trump said ahead of the anniversary: "While more work must be done, we applaud your progress."
Perseverance: NASA's rover takes 11 million earthling names to Mars | World News
Nearly 11 million people landed on Mars last week – even if it was just in names only.
When NASA's Perseverance rover touched down on the red planet, it did so bearing three silicon chips.
Upon these small pieces of silicon – each one no larger than a fingernail – millions of names were etched with an electron beam.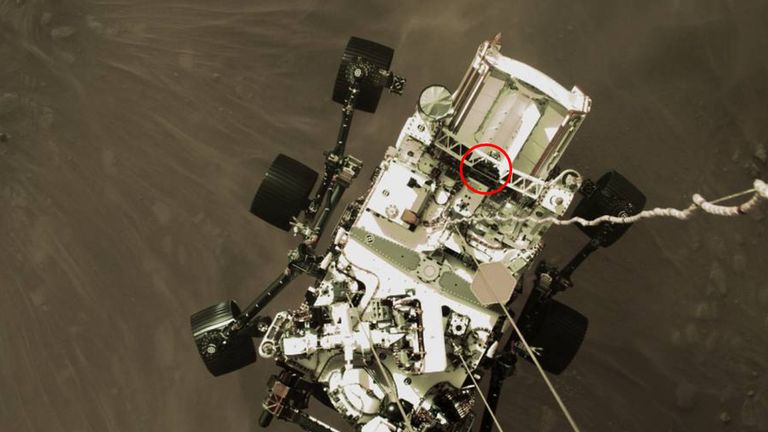 The beam allows for the writing to be less than one micron across – much less than the width of a human hair.
In total, 10,932,295 people from around 250 countries and territories had their names travel the 300 million miles through the solar system aboard the rover.
And 284,350 of those were people in the UK, with participating countries stretching from the United States to Niue as part of the "Send Your Name To Mars" project.
The silicon chips were attached to a plate on one of Perseverance's central beams, ensuring the camera on the rover could see them.
A virtual boarding pass was also sent to those who signed up for the scheme.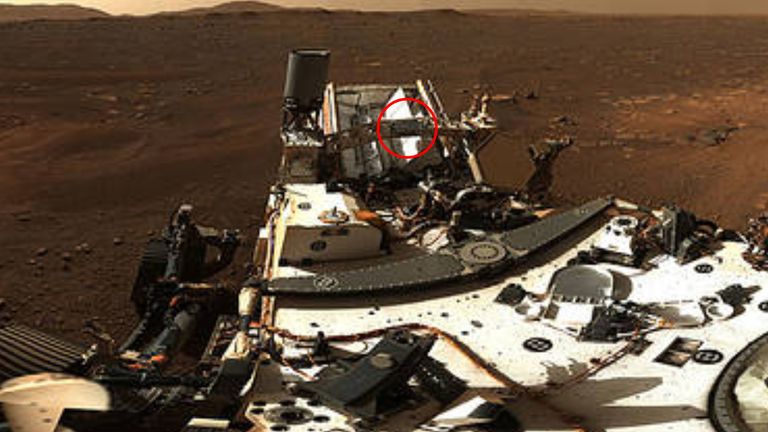 The previous NASA landing on Mars was InSight in November 2018 – this craft had 2,429,807 earthling names on it.
Meanwhile, 7,289,416 people have already signed up to have their names transported across the cosmos on the agency's next mission to the red planet.
Indonesia: Six killed and one missing after illegal gold mine collapses | UK News

Six people have been killed after an illegal gold mine in Indonesia's Sulawesi island collapsed on nearly two dozen people working inside.
One other worker is missing following the incident, officials said on Thursday.
An estimated 22 people became trapped in the rubble when the mine in Central Sulawesi province's Parigi Moutong district collapsed late on Wednesday due to unstable soil, according to Andrias Hendrik Johannes, who heads the local search and rescue agency.
The bodies of four women and two men were recovered during a gruelling search effort through the night.
Rescuers were also able to pull 15 survivors from the debris.
Police, emergency personnel, soldiers and volunteers have been trying to locate one worker who is still missing.
However, their efforts were hampered by the remote location of the mine and the unstable soil that risked further slides.
Video from the scene showed rescuers struggling to bring out a body bag from an inundated ravine.
Illegal or informal mining operations are commonplace in Indonesia, but put workers in conditions with a high risk of serious injury or death.
Landslides, flooding and collapses of tunnels are just some of the hazards putting labourers' lives at risk.
Meanwhile, much of the processing of gold ore involves use of highly toxic mercury and cyanide by workers using little or no protection.
Indonesia accounts for about 3% of the world's gold production – most of that coming from the Grasberg mine in Papua province, said to have $40bn (£28bn) in reserves and up to 20,000 workers.
German man charged with spying after 'passing parliament floor plans to Russia' | World News
A German man has been charged with espionage for allegedly passing information on properties used by the German parliament to Russian military intelligence, prosecutors have said.
Identified only as Jens F in line with German privacy rules, the suspect worked for a company that had been repeatedly contracted to check portable electrical appliances by the Bundestag – the lower house of parliament.
Federal prosecutors said he had access to PDF files with floor plans of the properties involved.
The Bundestag is based in the Reichstag building, a Berlin landmark, but also uses several other sites.
At some point before early September 2017, the suspect "decided of his own accord" to give information on the properties to Russian intelligence, the prosecutors said.
They allege he sent the PDF files to an employee of the Russian Embassy in Berlin, who was an officer with Russia's GRU military intelligence agency.
In October, the European Union imposed sanctions on two Russian officials and part of the GRU agency over a cyberattack against the German parliament in 2015.
Additionally, a Russian man accused of killing a Georgian man in downtown Berlin on Moscow's orders in 2019 is on trial in Berlin.
And last year's poisoning of Russian opposition leader Alexei Navalny, who was flown to Germany for treatment and then arrested immediately on his return to Russia, has added another layer to tensions.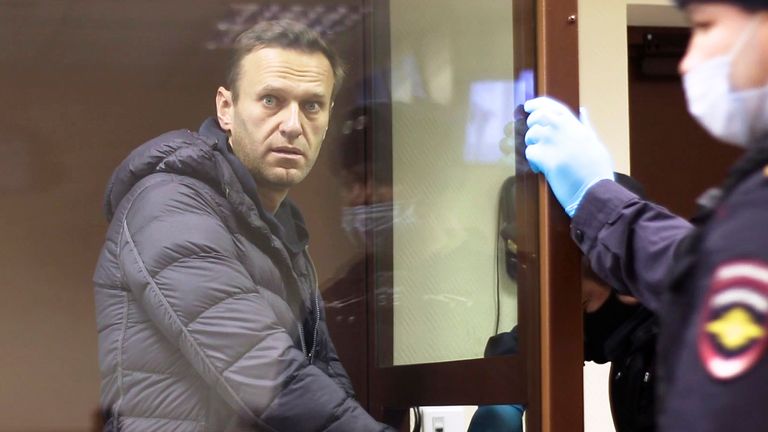 Mr Navalny became ill during a domestic flight in Russia on 20 August last year.
After tests by the Organisation for the Prohibition of Chemical Weapons confirmed the nerve agent novichok was used in the poisoning, Russian foreign minister Sergey Lavrov accused Germany of "not planning to provide any facts, despite all international and legal obligations".
Six members of the Russian government were handed EU and UK travel bans and asset freezes following the incident.