American luger Emily Sweeney silences Winter Olympics crowd with horrific crash
American luger Emily Sweeney appeared to have a strong start in the final heat of her competition, but as she rounded Curve 9, the track's most treacherous spot, she lost control.
Sweeney's sled began careening all over the track and she wound up sliding feet-first up one curve toward the track roof before getting thrown and eventually tumbling to a stop.
The raucous crowd went silent as Sweeney was slow to get up.
It took several minutes for Sweeney to get to her feet, then several more before she could finally start a slow walk to the finish area — surrounded by team and on-site medical personnel.
The team doctor said Sweeney, 24, suffered bumps and bruises and no broken bones. She was taken to the hospital as a precautionary measure.
"I'm OK," she told reporters in the mixed zone.
"I'm very sore and pretty stiff," Sweeney told NBC. "I'm going to get an X-ray on my back after this, but I wanted to have the last word. So thanks for all the support, you guys. It's a bummer, for sure, and I know that I'm better than that. But here were are. It happens."
This was the first Olympics for Sweeney, who missed out on a spot in the 2014 Winter Games in Sochi, Russia.
Sweeney, who is also a member of the National Guard, also missed a spot in the 2010 Winter Olympics after losing a special race-off to her big sister, Megan Sweeney.
Curve 9 has been a problem for sliders throughout the early portion of the Olympics, causing many to skid, lose control and lose some time. Crashes, however, have not come as often as they did in the 2006 and 2010 Games, both of which left athletes openly complaining about track safety.
"I've never been so relieved than when I saw her getting up and walking," said American teammate Summer Britcher, who was choking back tears.
Later in the final run, Britcher lost control at the start and collided with a few walls — but got down the track without crashing or sustaining serious injury.
Germany's Natalie Geisenberger won gold and American Erin Hamlin finished sixth.
The Associated Press contributed to this reported.
Alabama: Nine children killed in pile-up, including six from a home for abused and neglected young people | US News
Nine children are among 10 people who have been killed in a multi-vehicle crash in Alabama.
The pile-up happened on a road that had been soaked with rain because of a tropical depression.
Eight of the children who died were travelling in a van that was heading to a home for abused and neglected young people.
Candice Gulley, the ranch director, was the van's only survivor. She is in a serious but stable condition in hospital.
Two of the children killed in the van were Ms Gulley's own children, aged four and 16.
They were returning to the ranch from a nearby beach, and the van caught fire after the crash.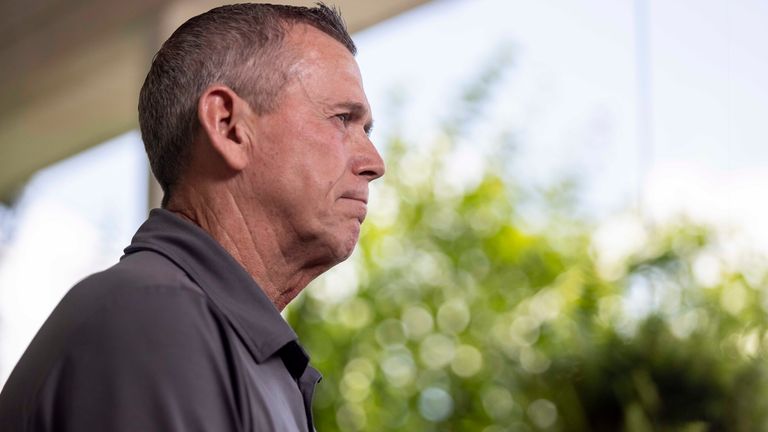 Michael Smith, the ranch's chief executive, visited the scene of the crash on Saturday and said: "This is the worst tragedy I've been a part of in my life.
"Words cannot explain what I saw. We love these girls like they're our own children."
Cody Fox, 29, and his nine-month-old daughter, were in another vehicle and were also killed.
Mr Fox worked at his county's emergency management agency and also ran a hot tub business with his father.
Colleague Aaron Sanders said: "He was a great guy and we're really going to miss him. He just loved (his daughter) to death and that was his life."
The crash happened on Saturday about 35 miles south of Montgomery on the Interstate 65, with authorities saying the vehicles most likely hydroplaned on the wet roads.
A number of people were also injured and photos showed at least four burned vehicles, including two large trucks.
Sheriff Danny Bond wrote on Facebook: "Butler County has had one of the most terrible traffic accidents. I believe it is the worst ever in our county."
The National Transportation Safety Board said it had sent 10 investigators to the area and the local school, which was attended by most of the ranch residents, will have counsellors available to students.
A GoFundMe account has been set up to help the ranch cover the cost of funerals, medical bills, and counselling for those affected.
Also, in Tuscaloosa, about 60 miles southwest of Birmingham, a 24-year-old man and three-year-old boy were killed on Saturday when a tree fell on their house.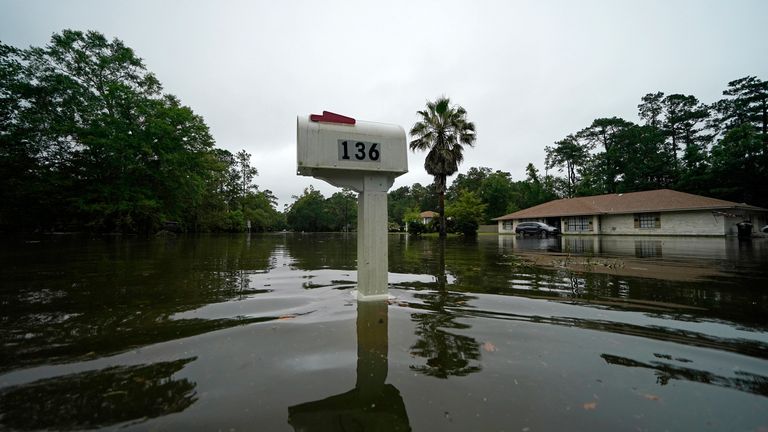 Tropical Depression Claudette had been categorised as a storm when it arrived over the southeastern part of the US in the early hours of Saturday.
It was downgraded to a tropical depression a few hours later but still had enough power to prompt flood and storm warnings for parts of Georgia, South Carolina and North Carolina.
Heavy rain also lashed Mississippi and Louisiana on Saturday.
Forecasters have said it will strengthen back to tropical storm status on Monday over eastern North Carolina before moving into the Atlantic Ocean.
World Cup: Qatar to ban unvaccinated fans from stadiums as it tries to source a million COVID jabs for supporters | World News

Fans at next year's World Cup in Qatar will not be allowed in stadiums unless they have been vaccinated against coronavirus.
The Middle East state is trying to source a million doses to give to supporters who have not had the jab in their home country.
"When the date of the FIFA World Cup Qatar 2022 comes, most countries of the world will have vaccinated and immunised their citizens," the country's prime minister, Sheikh Khalid bin Khalifa bin Abdulaziz Al Thani, told state media on Sunday.
"Due to the possibility that some countries will not be able to vaccinate all their citizens, Qatar will not allow fans to enter stadiums without receiving a full vaccination against the virus."
The sheikh said the country was currently negotiating with a company to obtain the doses and said the goal was "to protect the public health of citizens and residents".
Football's world governing body has so far not commented on the development.
Qatar has only reported 585 deaths and 220,9800 cases through the pandemic.
The tournament will kick off on 21 November 2022 to try to avoid the harsh Middle East summer weather.
The build-up has been dogged by concerns over the human rights and health and safety of the migrant workers, who have been building eight new stadiums in the country.
Usain Bolt and girlfriend Kasi Bennett welcome twins – Saint Leo and Thunder Bolt | World News

Usain Bolt has revealed he is now father to twins, naming one Thunder Bolt and the other Saint Leo Bolt.
The Jamaican sprint legend posted a picture on Instagram of the new arrivals, alongside his partner Kasi Bennett and daughter Olympia Lightning.
The 34-year-old made the announcement on Father's Day, adding three lightning bolt emojis for each of his children.
It's not known exactly when the twins were born.
Bennett also posted photos of the family with the caption: "Happy Father's Day to my forever love! @usainbolt.
"You are the rock of this family and the greatest daddy to our little ones. We love you world without end!"
Bolt's daughter Olympia Lightning was born in May 2020, with her name revealed to the world two months later.
Bolt remains the 100m and 200m world record holder and bowed out of athletics as one of the world's most iconic sports stars in 2017.
He tried to switch to pro football and had a trial with an Australian side but couldn't agree a contract, and in 2019 announced his career in sports was over.
The Jamaican now has a number of business interests, including an electric scooter company – also called Bolt.